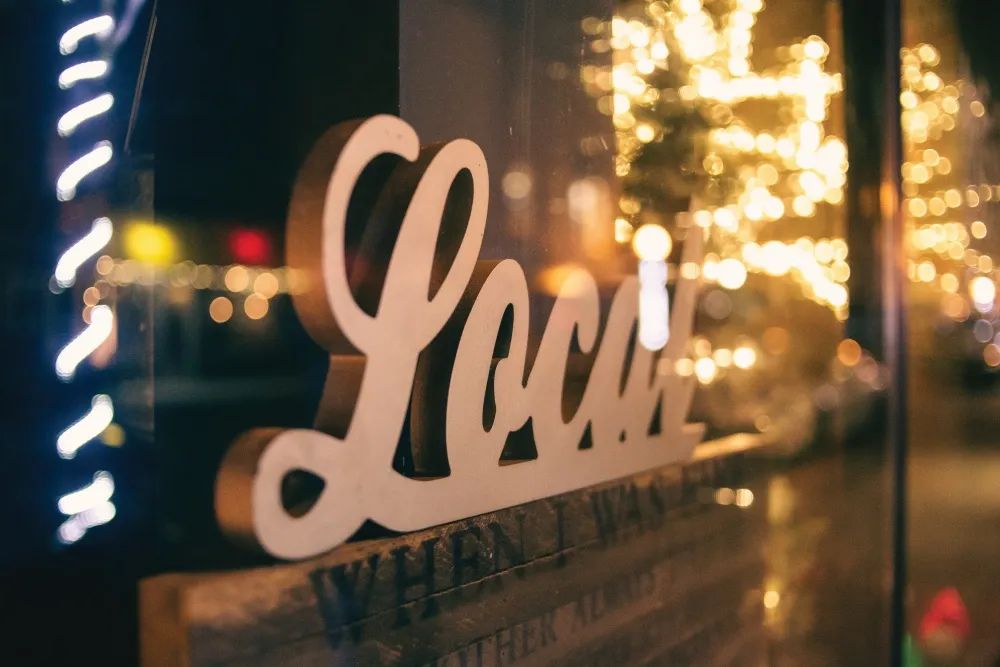 Make Shopping Local Part of Your Routine
December 2021
by Alyssa Voeltz, Member Experience Manager, Billings Chamber of Commerce
We all have shopping habits and routines. Often, we choose to support stores out of convenience, whether local small businesses or not. Purchasing habits have a significant impact on our economy. When you buy locally, you help our community's small businesses thrive. So, how do you make supporting local businesses a part of your routine?
Why You Should Buy Local
A Forbes¹ article on the impact of buying local stated that nearly 45 percent of the revenue stayed in the local community for every dollar spent locally, with another 9 percent staying within the state. That number is reduced to only 14 percent of revenue staying local for national chains.
These numbers tell an important story. Buying local matters and makes a significant impact. When you support local, you not only help the business but the individuals who work there.
While the above statistics tell an inspiring story, not all statistics are as sunny. According to Fundera², 25 percent of local businesses close due to lack of business. How can you help? Well, it's simple: the more local shopping you do, the fewer businesses will be at risk for closing.
Since shopping local may take some planning and intent, below are some ways to change how you view shopping local and some great tips on getting out of your normal routine.
Think BIG, Shop SMALL
Here are a few things to consider:
Throw out the idea that shopping local isn't convenient. For example, it only takes a couple of extra minutes to walk into your favorite local coffee shop instead of sitting in a drive-through. If you make your coffee at home, purchase your coffee locally to support those businesses. Further, more businesses than ever offer online ordering, curbside pick-up, and other convenient ways to spend your dollars locally. Shopping local can be convenient, and it just takes a little planning!
Is shopping local more expensive? Sometimes, buying local can be more costly than purchasing from a chain. Higher prices frequently indicate hand-crafted products, less mass production, and higher quality goods. If you are concerned about prices, consider setting a shop small budget. Planning and budgeting will help you feel less hesitant about the price difference.
Make a deliberate choice! When you are used to shopping at chain stores, learning to buy local can seem daunting. Make a conscious choice to start! Start by locally buying your coffee, produce, birthday gifts, or baked goods. Whatever feels achievable, commit to giving it a try.
It's as simple as one, two, three. Shopping local increases the quality of life, boosts the economy, and supports your friends and neighbors. So choose to support the very businesses that help make Billings such an amazing place to live and visit.
¹ https://www.forbes.com/sites/moneybuilder/2011/12/13/shopping-local-vs-shopping-locally/?sh=4739fdf61b87
² https://www.fundera.com/resources/local-shopping-statistics
Originally printed in the December 2021 issue of Simply Local Magazine
Never miss an issue, check out SLM's digital editions here!