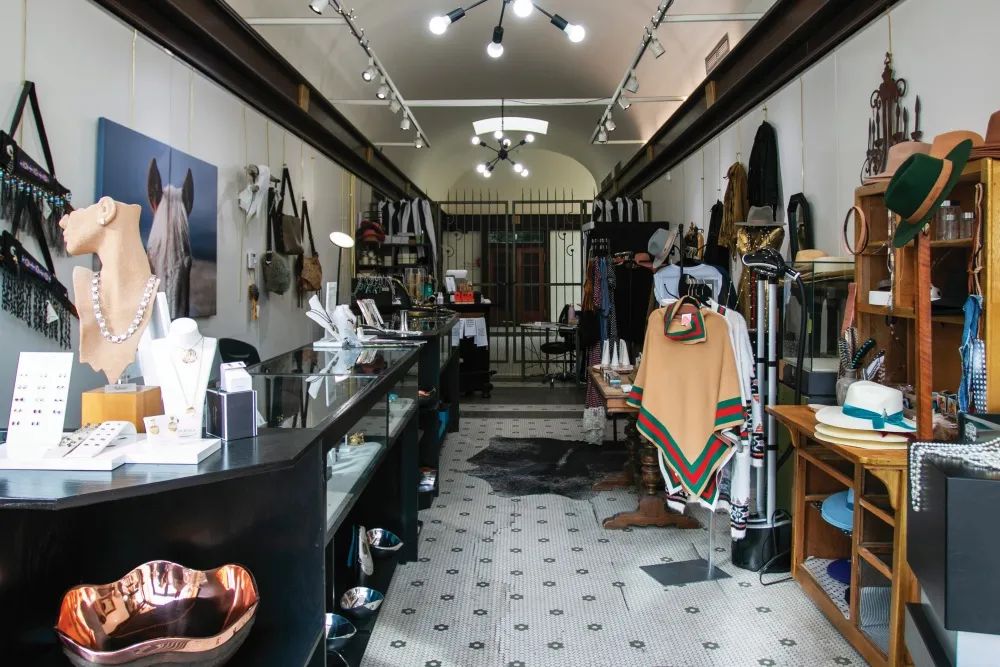 Shimmer & Sparkle: Montague's Silver at Paris Montana Mercantile
July 2023
article & photos by renata haidle
What makes a business legendary? Is it financial success? Exceptional customer service? Quality and craftsmanship? Endurance through adversity? It might as well be all of the above, and Montague's Jewelers, a Billings institution for close to nine decades, seems to embody them all.
It was May of 1937 when W.J. "Wally" Montague first opened the doors of Montague's Jewelers in the up-and-coming Downtown Billings. Wally and his young family, brimming with hope and passion, were embarking on a new chapter. But fate had a different plan in store. Just weeks after the grand opening, Billings was struck by what is now known as "The Great Flood," a devastating catastrophe that threatened to wash away their dreams. Supported by the Billings community, Montague's Jewelers reopened in September of the same year, and the rest, well, it truly is history. Wally's legacy was carried through the last few decades of the 20th century by his son, Jay, and is now in the hands of his grandson, Chris, who took over the business in 2012.
Visionary and trend-savvy, Chris Montague expanded the family business shortly after. He opened a second store, also in Downtown Billings, named Montague's Silver. Located in the charming old entrance to Babcock Theater, the silver-centered boutique aims to appeal to a wide range of customers. It showcases elegant and refined jewelry lines featuring, among others, designs by renowned Montana artist Lee McAllister. McAllister's creations are predominantly Western-themed and many items are locally inspired, with stones sourced from our state and the Rocky Mountain West. The store also proudly displays jewelry centering on Yogo sapphires, Montana's beloved local gems, as well as sophisticated lines by Spanish designer Jorge Revilla and German brand bastian inverun. Another notable presence is Nambé, an award-winning homeware and jewelry brand. Their sculptural pieces are exhibited in upscale shops and galleries all over the world, from the British Museum in London to the Museum of Modern Art in New York. These beautiful items are perfect for weddings, graduations, or birthday gifts. Think serveware, barware, home décor, and other gift items, created by some of the world's most esteemed designers.
A little over two years ago, Red Lodge businesswoman Heidi Martincic approached Chris Montague for a possible collaboration. Martincic is the owner of Paris Montana Mercantile, a successful fashion boutique she founded in 2006 in Red Lodge. "We carry a curated collection of gifts, jewelry, hats, statement clothing pieces, and accessories that celebrate the Montana/Western lifestyle - often with a bit of gilded edge," Martincic says. "We loved the idea of being Downtown Billings, and it was a natural fit to team up with such a highly regarded, deep-roots company like Montague's, with complementary inventory and a shared vision of promoting local and indie designers." Chris Montague did not fail to see the potential in such an intriguing collaboration. "I had always kind of had a vision," he says, "that I would like this to be not just jewelry, but clothes, and hats, and shoes, and bags, and perfumes. I just didn't know anything about that side of the business. So when Heidi approached me, it just seemed like a perfect fit." In a mutually beneficial partnership, Montague's Silver at Paris Montana Mercantile was born.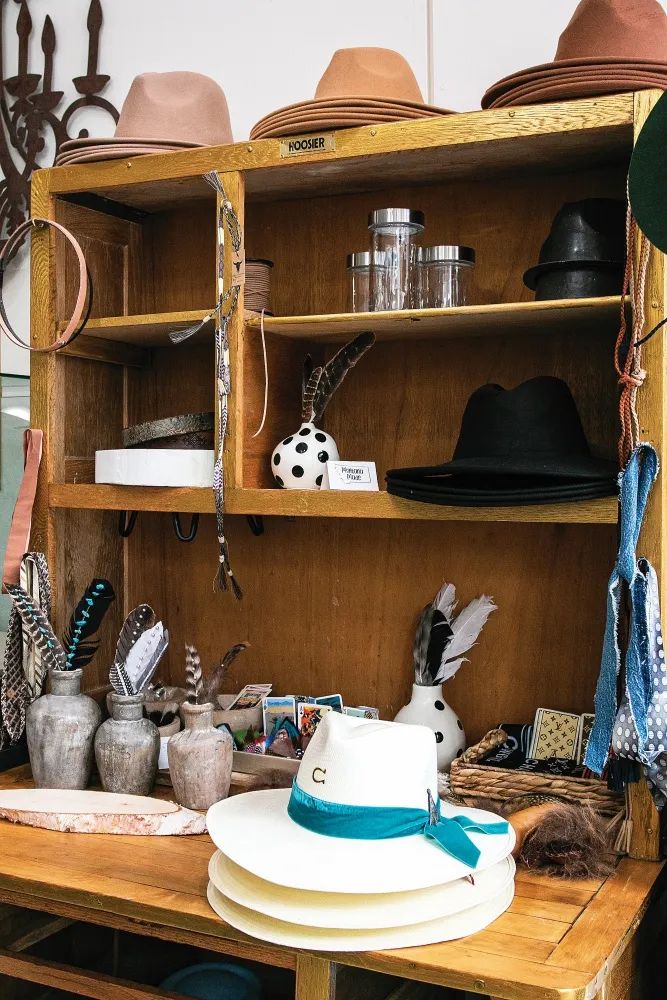 "Heidi just has amazing taste," Chris told me recently, when we talked about their collaboration, now in its third year. "There are several great women's stores in Downtown Billings. This one is just a little different. It's definitely worth a walkthrough."
Paris Montana is indeed refreshingly different. Step inside the historical space at 120 North Broadway and discover a carefully curated selection of products that celebrate the Western lifestyle with a touch of refinement. From exquisite jewelry to statement clothing pieces and accessories, each item has been handpicked to embody the spirit of our area. Local craftsmen and artisans are given a special place in the store, showcasing their original designs and Montana-made products. Look out for Paris Montana's original, bespoke lace chaps, bustle skirts, tumbleweeds, and fringe caplets, as well as Ride Free Montana bags, Rand's Custom Hats, Kira Fercho scarves, and Rock Creek soaps, to name a few of the most recognizable creators and artisans.
In a union that exudes Western charm and refined elegance, Montague's Silver and Paris Montana Mercantile have created a shopping destination that is both unique and enchanting. Step inside and be swept away by the shimmer and sparkle that awaits you in this Western glam haven.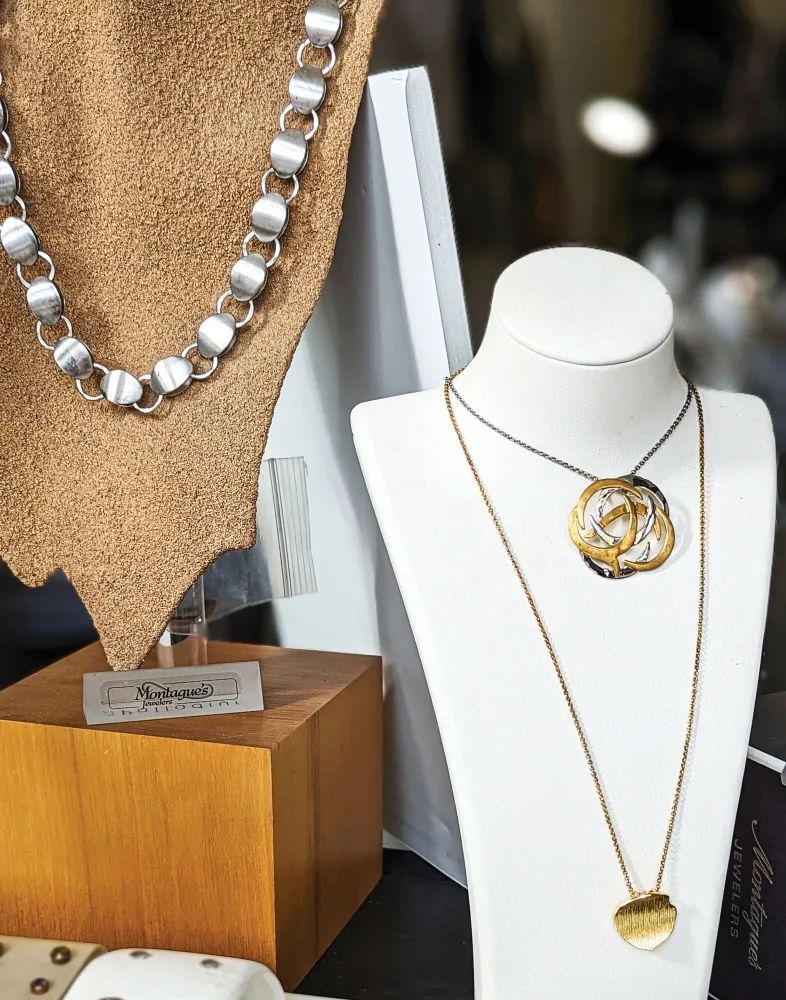 Where to find Montague's Silver at Paris Montana:
120 North Broadway in Downtown Billings
19 Broadway Avenue South in Red Lodge
Originally printed in the July 2023 issue of Simply Local Magazine
Never miss an issue, check out SLM's digital editions here!