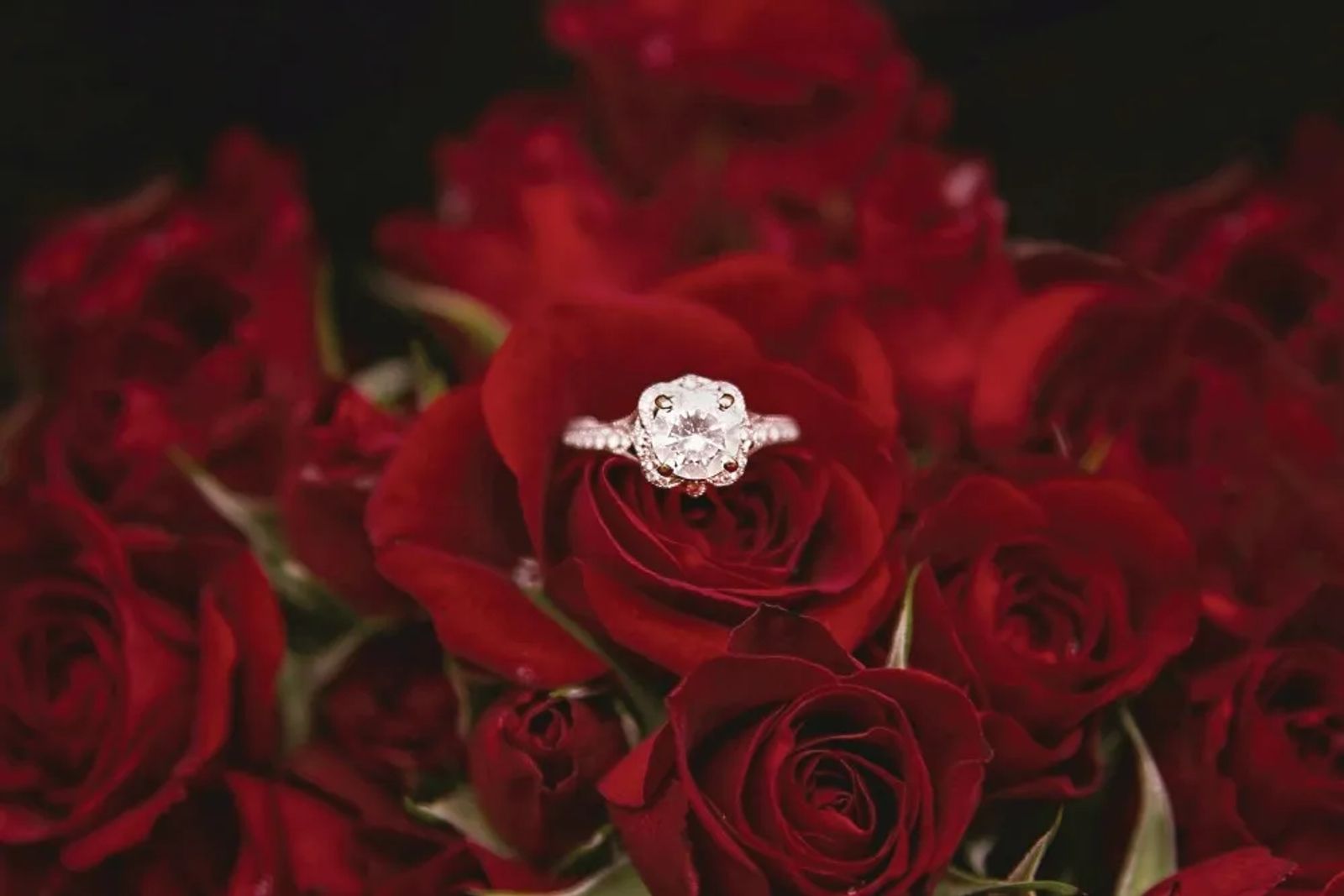 The Way to a Woman's Heart: All we need is love...but a little jewelry doesn't hurt either.
February 2021 | by robyn fogle
It is a truth, universally acknowledged, that women love jewelry.
And women especially love jewelry when it comes from someone they love.
And women love jewelry, even more, when it is a one-of-a-kind piece designed and created solely for them.
Whether it's a surprise or something designed together as a couple, that piece of jewelry holds a far deeper value than the metal and stone from which it's made. It speaks of love. It reminds us we are unique and shows us we are known.
It symbolizes a love story!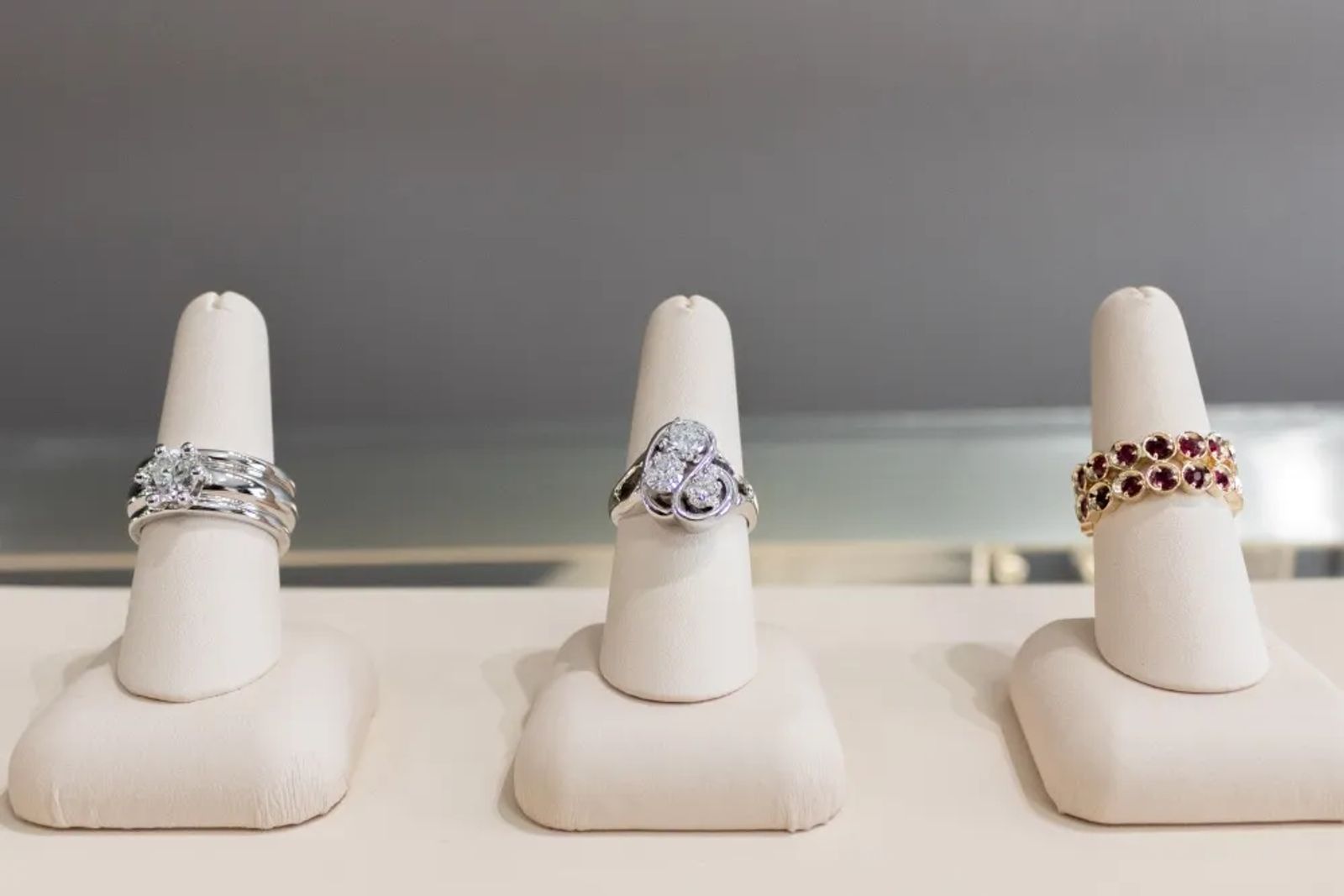 Michelle Berger first met her now-husband, Lloyd Swords, when they were in junior high. "We dated on and off until we were seniors in high school," she says. But life took them in different directions. After what Lloyd jokingly refers to as a 45-year engagement, they reconnected in 2017, and sparks flew.
An enduring love like theirs could not be symbolized with a standard, run-of-the-mill wedding ring. No, it was very important to them to create wedding rings together. To have something special and unique that spoke of their character, personality, taste, and most importantly, love for each other.
While she'd had custom jewelry made before, this ring "was hugely emotional and hugely sentimental," says Michelle. When she and Lloyd discussed custom rings, she knew just who to turn to create them. "There was no other choice for us but Shane," recalls Michelle, speaking of Shane Berkman, a Master Goldsmith and owner of Berkman Custom Jewelers whom she fondly refers to as her "diamond daddy."
Shane had been designing custom pieces for Michelle for years, yet, "out of all the pieces he's made for me, this [her engagement/wedding ring] is the closest and dearest to my heart," she says.
Shane Berkman's love of making jewelry began when he was just 16-years-old and took a jewelry class at Skyview High School. It sparked a passion in him that never went away. He became a teacher's aide, then apprentice, and eventually studied at the Gemological Institute of America, working his way to becoming a Master Goldsmith by the age of 25.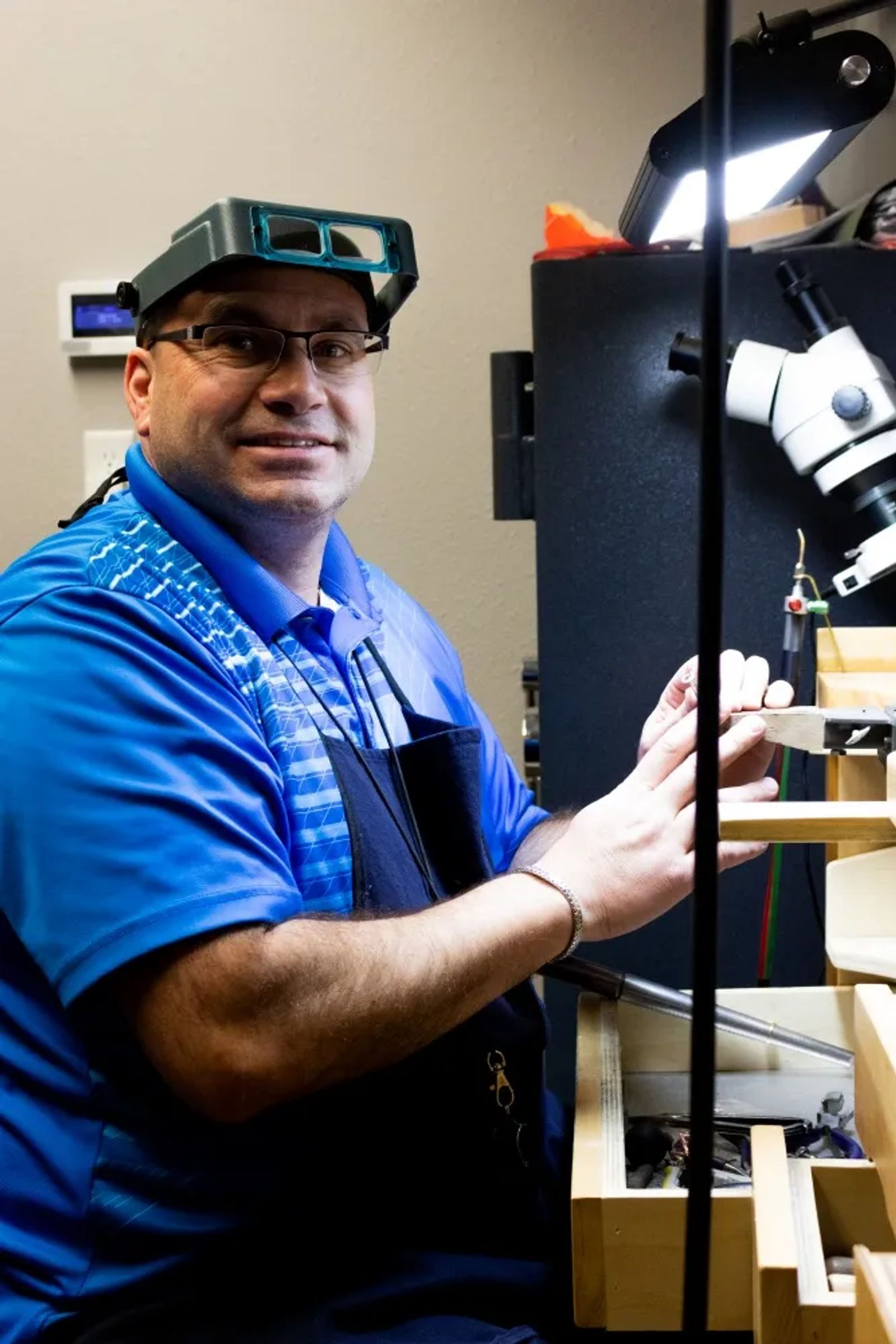 After nearly 30 years in the industry, he followed his dream of having his own store. Berkman Custom Jewelers opened its doors in February of 2018. The store is as unique as the pieces housed inside it.
"I don't know if you've noticed, but if you go to a lot of jewelry stores, they don't have a place to sit," says Shane, "so when I had my display cases custom-built, I wanted to have a nice big table out front too" he continued. This desk is where the bling begins.
When a couple comes to Shane to have a custom piece designed, he first learns what styles they like. He then sits with them at his desk and sketches a design in front of them, eventually creating a 3D CAD and making any changes they'd like before he ever begins the goldsmithing process on his bench in the back.
"I like working with people, and I love creating with my hands," says Shane. He is essentially creating with the customer when he works with a couple or individual to create a custom piece. A bond is forged in the process, and while customers may enter as strangers, they leave as friends.
Goldsmiths like Shane are rare indeed, but David Cruz, owner of Red Lodge Jewelers and a fellow Master Goldsmith, is another unique find.
Born and raised in Puerto Rico, he, too, has been in the jewelry industry all of his life. After receiving a Bachelor of Arts degree in Art, he continued to obtain his Masters of Fine Art in Jewelry Design and Manufacturing. He landed in Red Lodge, Montana after being recruited from Denver to work for Montana Silversmith. He opened his own store, Red Lodge Jewelers, in October of 2019.
"My approach is a lot more unique and outstanding than most jewelers today," says David, explaining how the majority of goods sold these days get cheaper and cheaper. "That's not where I am; I wanted quality products at reasonable prices," he says, with "a focus on heirloom quality that will last a lifetime, that you can pass on to your loved ones."
He, too, works with many individuals and couples to design one-of-a-kind custom pieces.
One such couple is Mandee and Justin Cary – newlyweds as of January 1st. The pair went into Red Lodge Jewelers on a whim while visiting the area from their hometown of Cowley, Wyoming.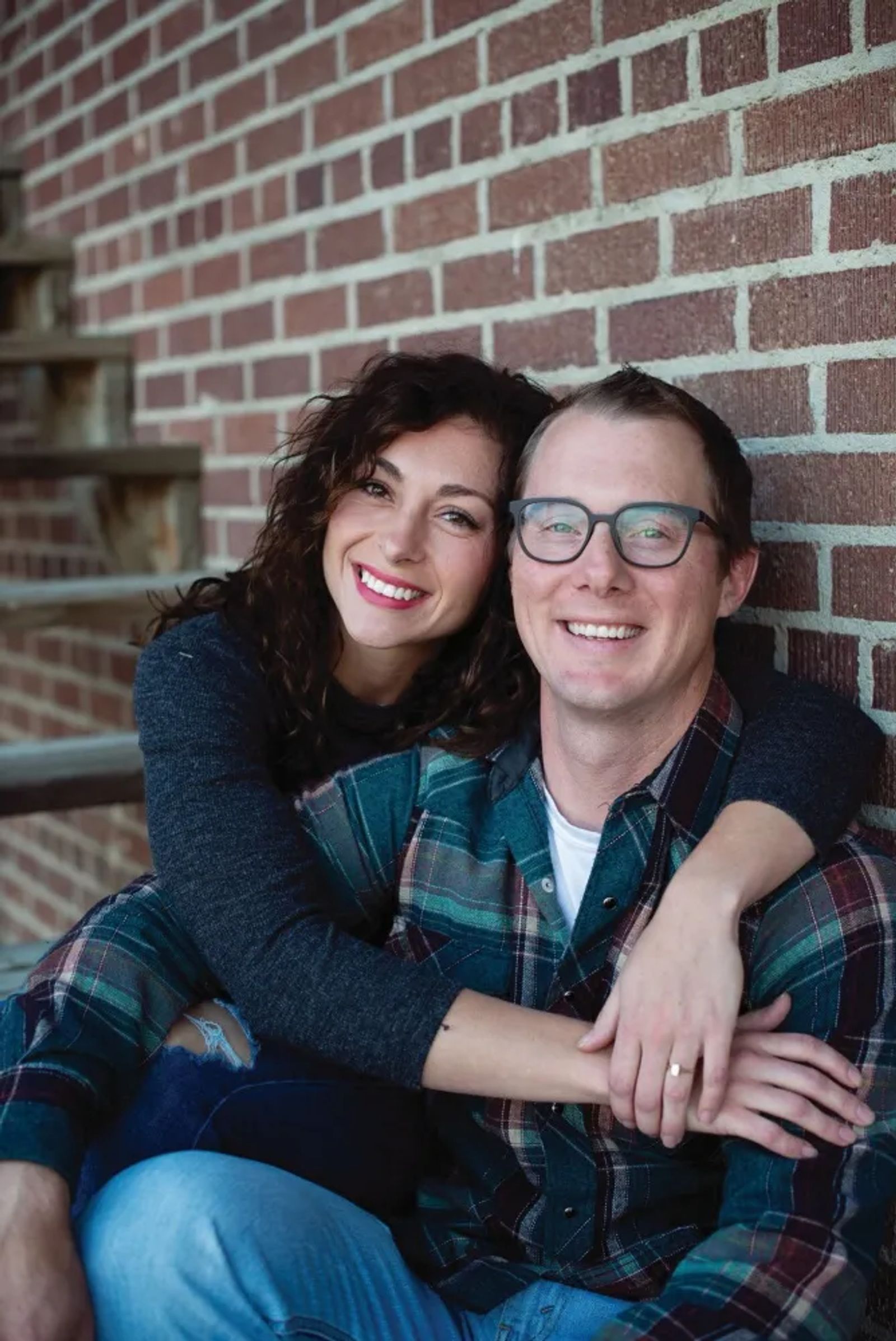 They weren't yet engaged, so when the idea for a custom engagement ring came up, Mandee says her first response was "No way, we're not doing this right now, but David was like 'why not?'"
Mandee didn't know what she wanted but knew she wanted something different, explaining how many engagement rings she sees mostly look the same.
"She was very open-minded, so I decided to do it the way that I love doing things," David recalls. "First, I love for them to fall in love with the stone because you can always change your setting," he explained. He took the time to educate them on the quality of stones and encouraged them to devote their budget to one center stone.
After some discussion, he ordered two different diamonds for Justin to choose from (ladies, Justin chose the larger one!), asking his provider for the best stone, the one he would want for his own daughter. Justin and David worked together to design something simple and minimal to reflect Mandee's taste and style.
The result was a stunning emerald-cut diamond ring that brought tears to her eyes. "To have something special between you and your partner, it's worth it," she says.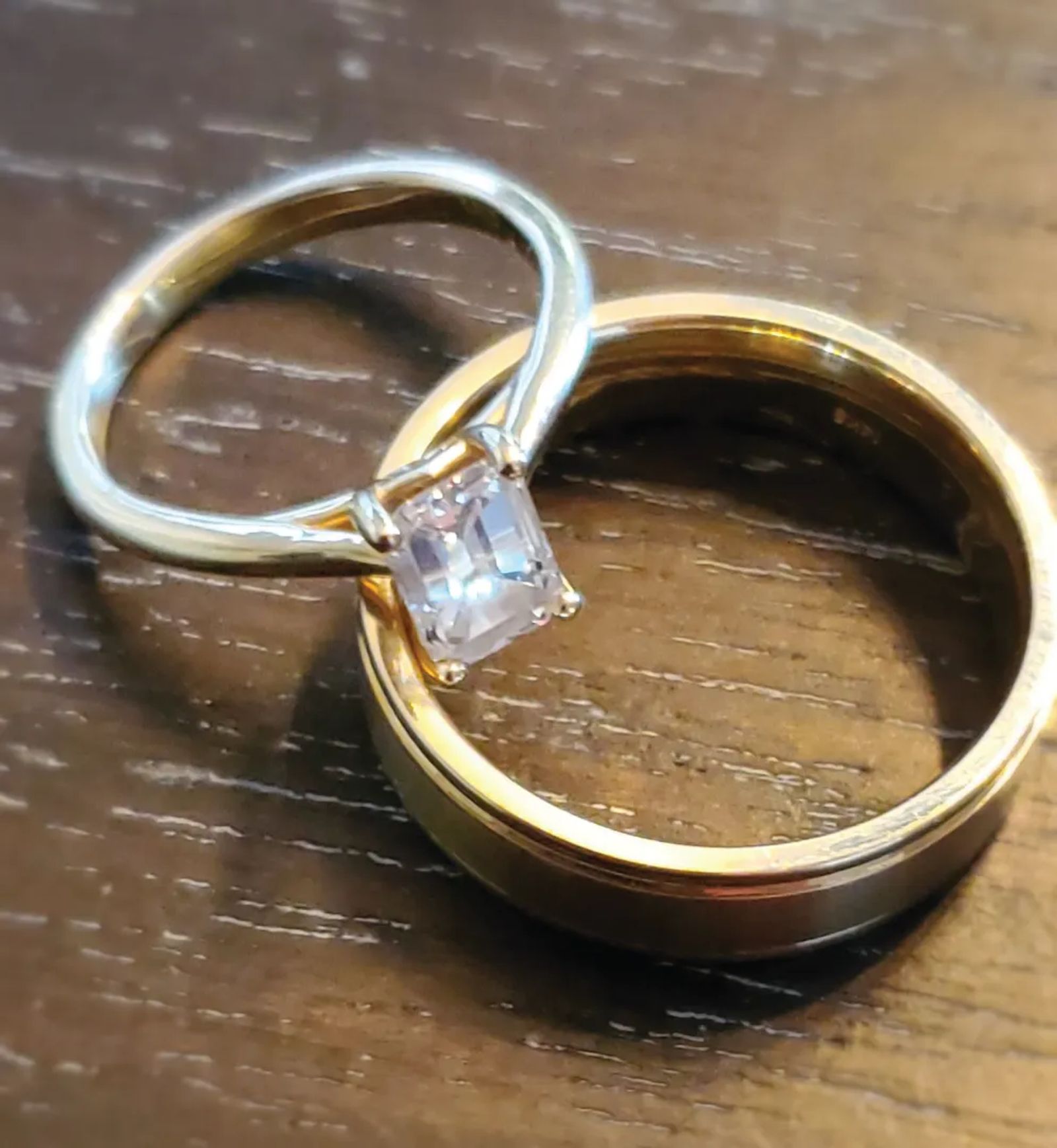 "It's all about love, beauty and happiness," enthused David. "She has a beautiful ring, she is a beautiful person, and she feels loved by him," he smiles.
Creating custom pieces is often as emotional for these master goldsmiths as it is for their clients. "Jewelry is very sentimental," says Shane, and watching the recipients of their custom designs be surprised and delighted by a piece crafted specifically for them brings joy to their hearts as well.
If you're looking for a special way to say, "I love you," maybe it's time to think custom. It'll be a visual reminder of a lasting love that tenderly whispers, "You're worth it!"
Originally printed in the February 2021 issue of Simply Local Magazine
Never miss an issue, check out SLM's digital editions here!