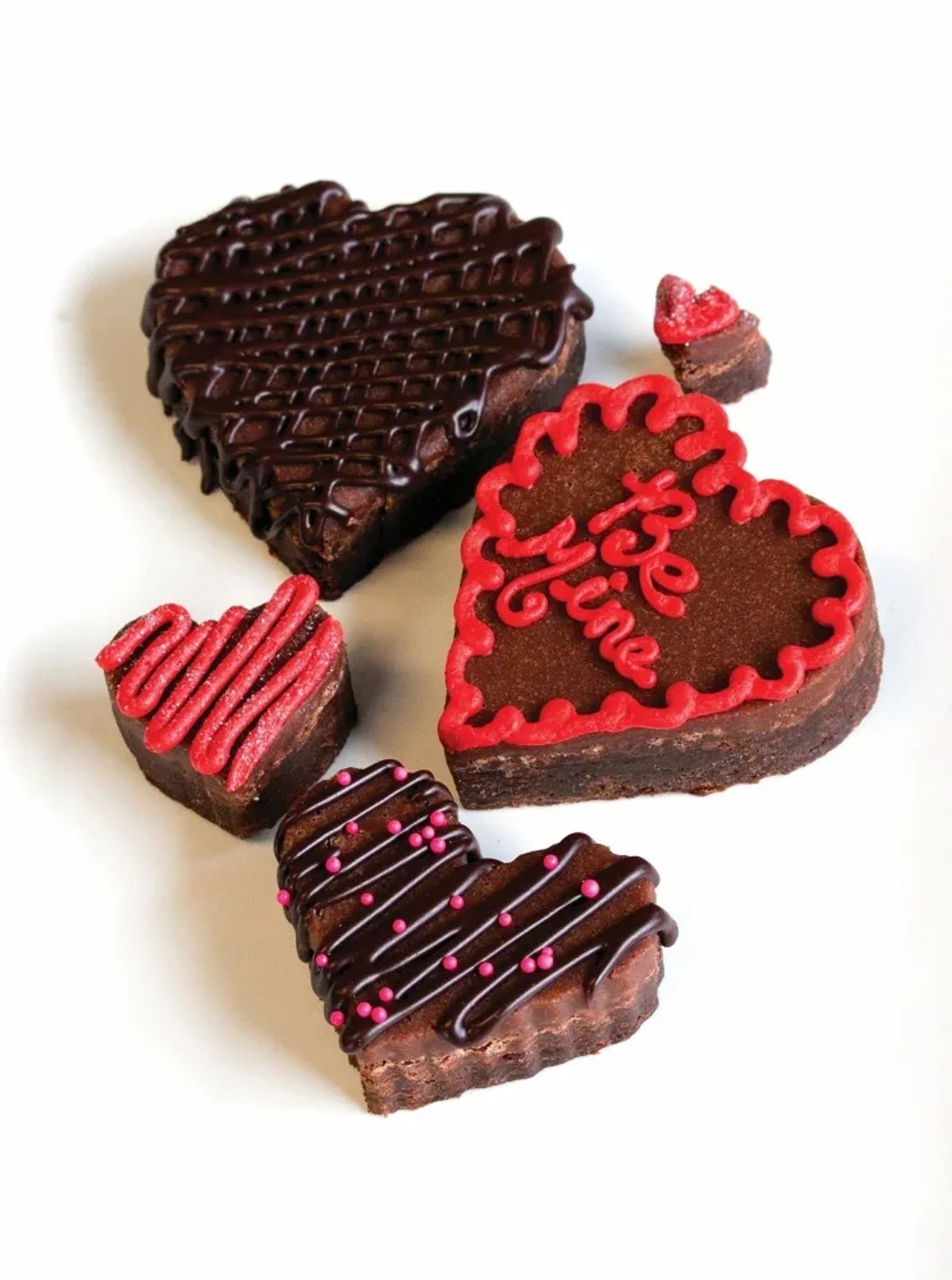 The Sweeter Side of Things
February 2021 | article & photos by renata haidle
Richard Cadbury would've had a hard time foreseeing the cultural phenomenon he was setting in motion when he created the first heart-shaped chocolate box in 1861. A hopeless romantic or, more likely, a marketing genius, he revolutionized a holiday that was already beloved in Victorian England. Up to that time, Valentine's Day was celebrated only with elaborate cards and lavish gifts. Cadbury had the clever idea to sell chocolates in beautiful heart-shaped boxes on a mission to increase sales. The Cadbury boxes were works of art, decorated with cherubs and roses, that also served as beloved keepsakes once the chocolate was consumed.
Around the same time, on the other side of the Atlantic, another legendary candy was beginning its ascent into Valentine's Day fame and glory: the conversation hearts (also known as sweethearts). Made of sugary paste and spices and hand-stamped with flirty messages ranging from innocent to racy, they had been around for centuries in a primitive form. Even Shakespeare had mentioned them, under the name of "kissing comfits," meant to sweeten the breath in preparation for a possible kiss. Think of them as the Tic Tacs of the Elizabethan era, if you wish. It took some American creativity to take these simple confections into mass production. Oliver Chase, a Boston pharmacist, invented a machine that would cut lozenges out of sugar paste. It was initially intended for pharmaceutical use until his brother Daniel took it a step further and began producing and stamping small candy with witty little messages. Initially a hit at weddings, they became more and more popular with buyers, especially after 1901 when they took the familiar heart shape we know today. It has been smooth sailing from then on to the point of rivaling the heart-shaped chocolate boxes in the race to become the best-sold candy for Valentine's Day.
At the beginning of the 20th century, Pennsylvania chocolatier Milton Hershey added his own contribution to the February candy craze by creating the soon-to-be-famous chocolate kisses. Never mind that they had already been produced by a competitor, Wilbur Chocolate, under the Wilbur Buds moniker. The Hershey company figured out a way to mass-produce them and wrap them in the now-familiar foil, which changes colors with seasons and holidays to suit the theme, in an extremely successful marketing endeavor to appeal to every occasion.
And so it happened that, thanks to a Victorian-era Englishman and a couple of innovative American entrepreneurs, the celebration of romantic love morphed into a collective endorphin buzz induced by chocolate and candy, in a sugary whirlwind that took over the entire Western world.
Like most Americans preparing for Valentine's Day, chances are you already thought of the flowers, got the meal planned, maybe even bought a stuffed teddy bear - now for the sweet stuff. Lucky for us all, we happen to live in a city that offers plenty of options for all tastes and wallets. The easy way out is going to a grocery store, big or small, and getting the ubiquitous heart-shaped box of chocolates. But why not break the mold and get something more original, like pink and red cakesicles? "Cake what?" I can almost hear you say. Cakesicles are, as the name suggests, shaped like popsicles but made of cake and frosting, surrounded by a crunchy shell of chocolate or fondant. Andrea Vacek of Bluebird Sweets creates these delicious morsels of cake on a stick that are a bigger and better version of cake pops. Bluebird Sweets also designs and makes full-size tiered cakes, extravagantly decorated to suit your most decadent wishes.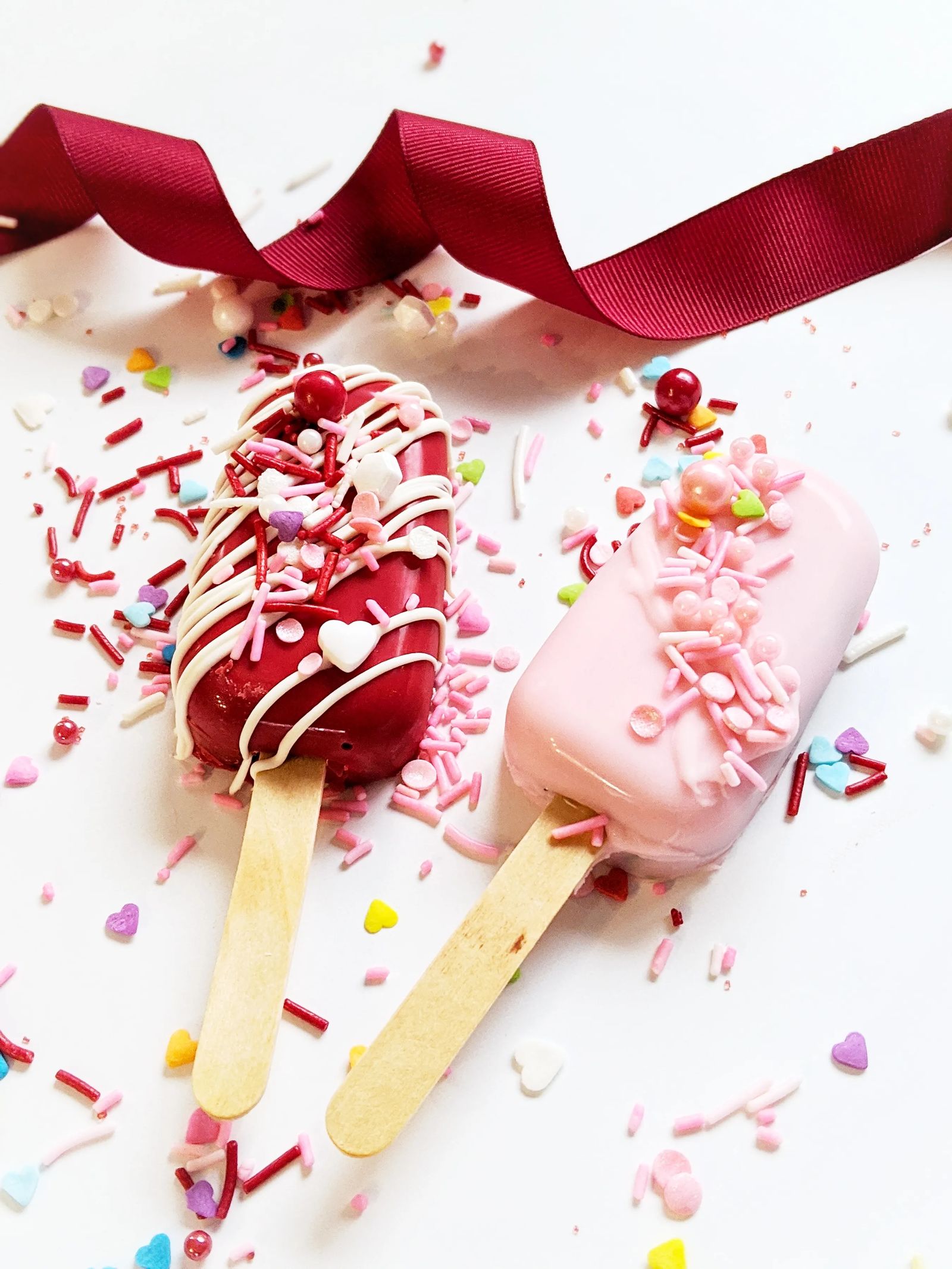 A Billings legend, Brockel's Chocolates, has been churning out sweet delights for decades. Their range of products includes a wide selection of chocolates, as well as caramel popcorn, copper kettle fudge, chocolate-covered nut clusters, and more.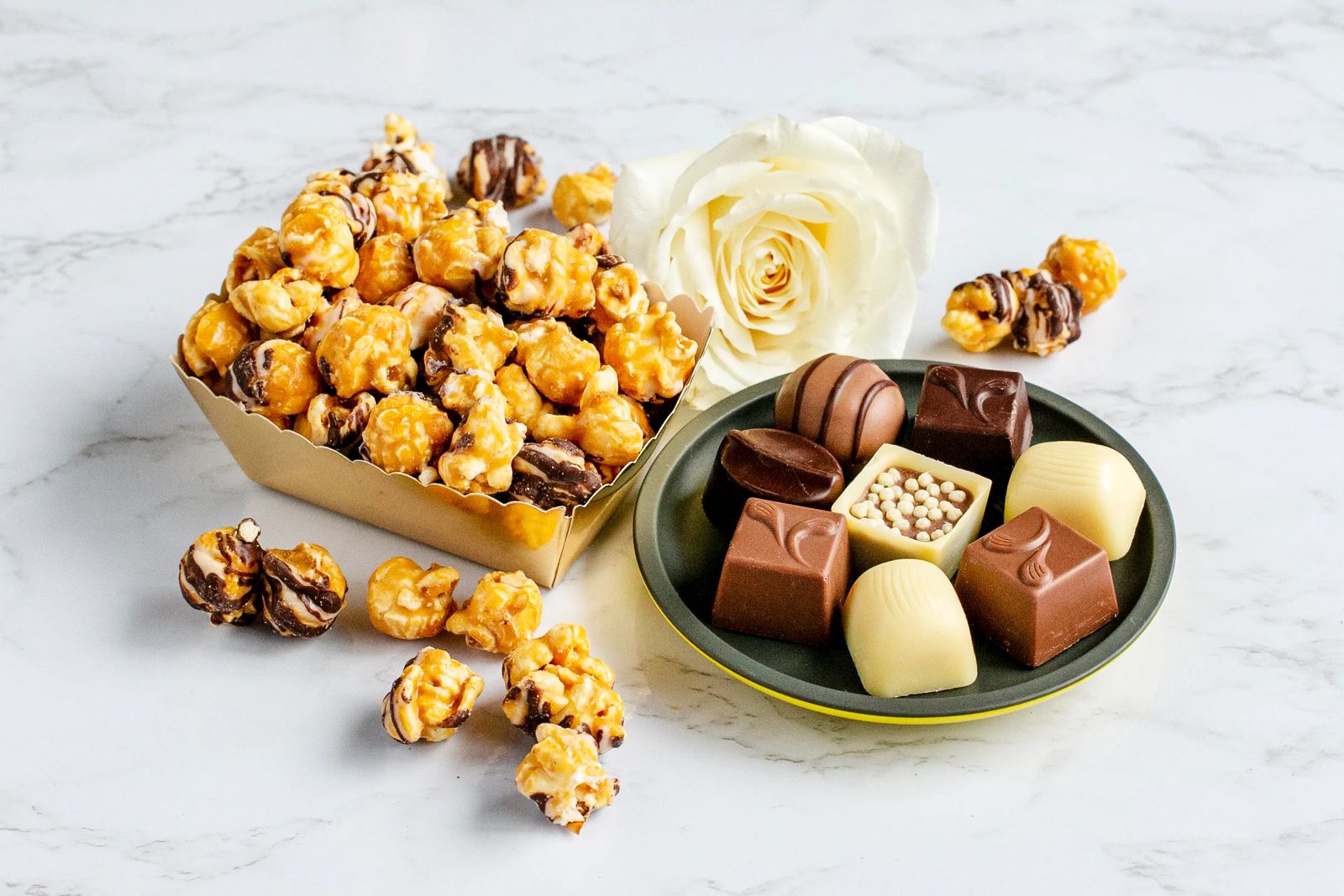 Joanie Swords, owner of Harper and Madison, redesigned her business in 2020 to focus mainly on pleasing our sweet tooth. This patisserie is an ideal place to try juicy fruit tarts, airy meringues, chocolate-dipped Oreos, chocolate truffles, or coconut macaroons. Feeling rather generous? Go big: the coconut cake is a crowd favorite. As an alternative, you cannot go wrong with its rival, Chocolate Seduction - the name says it all.
A bit of advice: don't go Dutch on Valentine's Day! Unless you're thinking of gifting something Dutch, in which case you can stop by Caramel Cookie Waffle and pick up their specialty: the stroopwafel. Consisting of two thin wafer cookies joined together by a layer of smooth, thick caramel filling, they are always a hit with the youngest Valentines. They offer decorated sugar cookies and a Valentine's Day special: The Red-Hot Lover Cheesecake for grown-ups
Rae Rae's Bakery, a safe haven for people with food allergies, has its own festive offerings. "For Valentine's Day, we will have the Mini Red Velvet Loaf, a chocolate variety of some type, and of course other delightful goodies like brownie bites and decorated cookies,' says Heather Bahm, co-owner of the bakery with her husband, Bruce. "We have found the Giant Cookies are fun and popular, and everyone loves chocolate cake! We do special theme orders as well, like Valentine's Day Gift Baskets. The gift baskets are fun because we can put a little bit of everything in there for that special someone. We are also working with a wonderful organic, gluten-free, soy-free, dairy-free chocolate producer that makes hot cocoa bombs, chocolate infusion bars, and truffles! YUM!!!"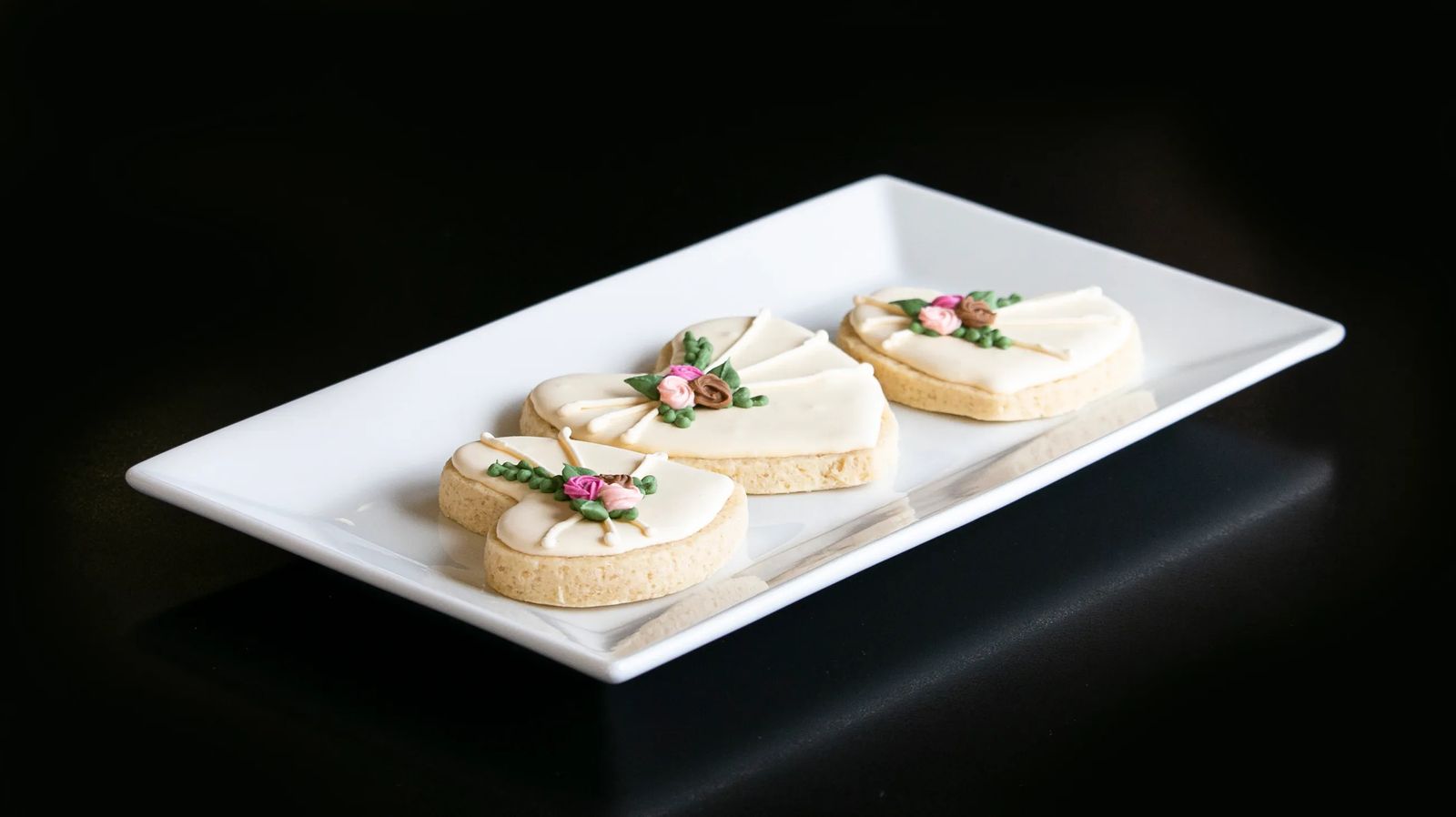 For candy favorites like pink and red M&Ms or the aforementioned conversation hearts, head to Candy Town. Aside from the impressive variety of candy, they make chocolate-dipped strawberries (must be ordered in advance), flavored popcorn like caramel and cinnamon, as well as caramel apples, fudge, and chocolate truffles.
This brief sugar map of the city is by no means complete - there are many more makers and bakers out there. It is up to you to find that one perfect gift for your special someone, and only you will know what that is.
"Moderation, honey, in all things but love and chocolate. That's my motto." – Barbara Bretton, A Soft Place to Fall 
Originally printed in the February 2021 issue of Simply Local Magazine
Never miss an issue, check out SLM's digital editions here!