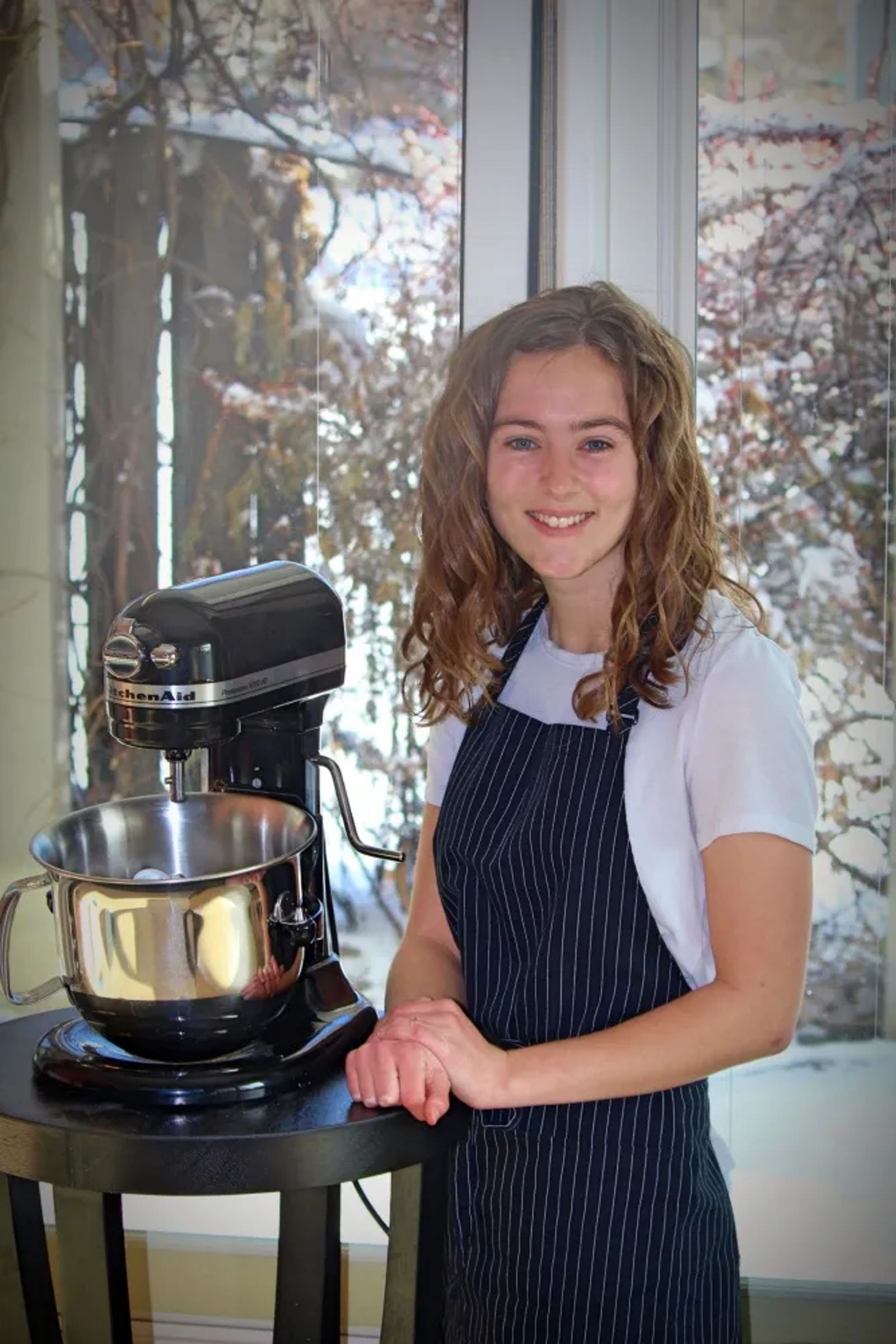 Meet the Baker Behind Amberlea's Confections
February 2021 | by ashlynn reynolds-dyk
I have never seen a person walk away from a baked good feeling sad. ~Amberlea
Growing up helping her mom make chocolate chip cookies—wooden spoon in hand—Amberlea Lynn Mouser developed a love for baking at a young age. From outgrowing her EZ bake oven early on to replacing the butter in cookie recipes with other ingredients as part of a middle school science fair project to becoming her family's own "Cake Boss," 20-year-old Amberlea now owns and operates the delightful Amberlea's Confections.
With an associate's degree in Baking and Pastry Arts from Johnson and Wales University in Denver, CO, the Billings native currently splits her time studying for her Small Business Management courses at Rocky Mountain College, baking for and serving customers at Harper and Madison, and running her business. If that is not enough to impress, Amberlea won third place in the 2018 Sheraton Denver Downtown's gingerbread competition. She also earned an internship to continue her baking education in France, but that remains on hold due to COVID-19. Additionally, if you have had the lemon blueberry cake at Harper and Madison here in Billings, you have already had the pleasure of enjoying one of Amberlea's creations (and if you have not, you must!). In 2019, Harper and Madison purchased Amberlea's original lemon blueberry cake recipe; the cake grew in popularity enough that it is now a regular cake in addition to a special-order cake.
Even though her cakes are incredible, Amberlea is especially known for her decadent chocolate truffles. So, when COVID-19 led to the need for a stay-at-home job in March of 2020, Amberlea launched her truffles business. She offers her customers a variety of truffle flavors, including (but not limited to): white pumpkin spice, white salted caramel, milk mocha, dark peppermint schnapps, dark rum, white lemon, milk orange, dark blueberry, and more.
More about the Baker
Favorite Items to Bake: I started a sourdough starter over the quarantine in March, so I've been really into making different sourdough breads/cinnamon rolls. I love baking bread in general because of the whole process that can literally take all day. So much depends on each step: when the bread comes out perfect and beautiful, it's the most rewarding feeling. I also really enjoy making cakes, just for the purpose of decorating them.
Dreams: I want my baking to give me opportunities to travel around the world just for the purpose of learning different cultures' baked goods and how they make them/skills they use to bake.
Inspiration: Chef Busch—my favorite chef in Denver. He was the one who taught a number of my classes, including my truffles class, and I learned a lot from him. He is an inspiration to me as his baking has taken him all over the world and has given him amazing experiences, something I hope to do. He also inspired me to work with chocolate and start my business, so I have him to thank for this whole thing.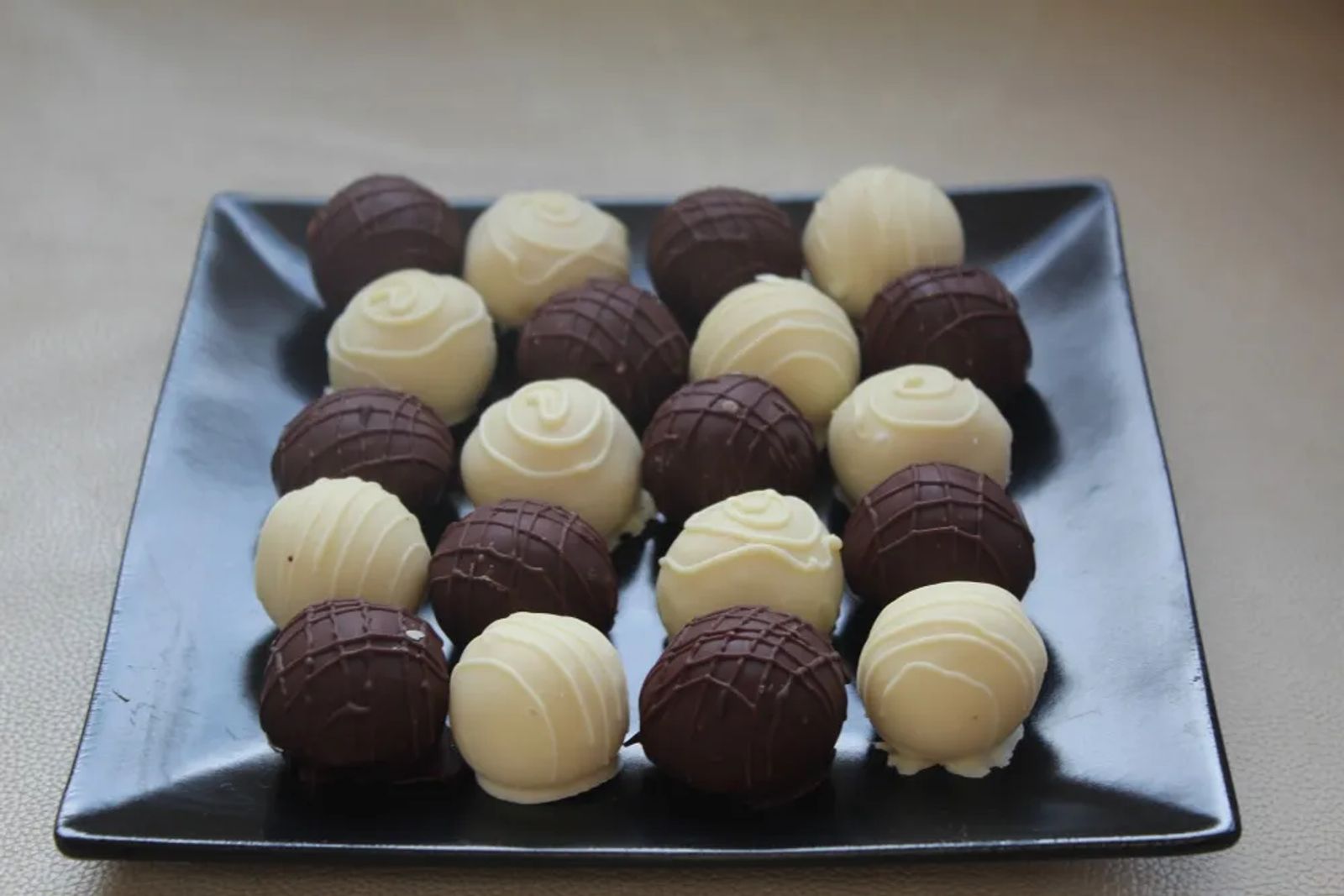 Motivation: Although I think my baking will eventually take me around the world, my ultimate goal with baking is simply to spread joy. I love giving people baked goods and seeing the look of joy on their faces because it makes me feel like I'm sharing a bit of my positivity… it makes me feel like I'm helping make the world a brighter and better place.
Upon graduation from RMC and after traveling to learn more about the different techniques, tools, and ingredients used by different cultures, Amberlea plans to open and operate her own bakery. For now, you can follow Amberlea's fun baking adventures on Instagram @crambruleesbakes. You can also follow her confections business and place orders for truffles on Instagram @amberleas_confections or email Amberlea at amberleas.confections@gmail.com.
When I see people happy with what I bake, that makes ME happy. ~Amberlea
Originally printed in the February 2021 issue of Simply Local Magazine
Never miss an issue, check out SLM's digital editions here!