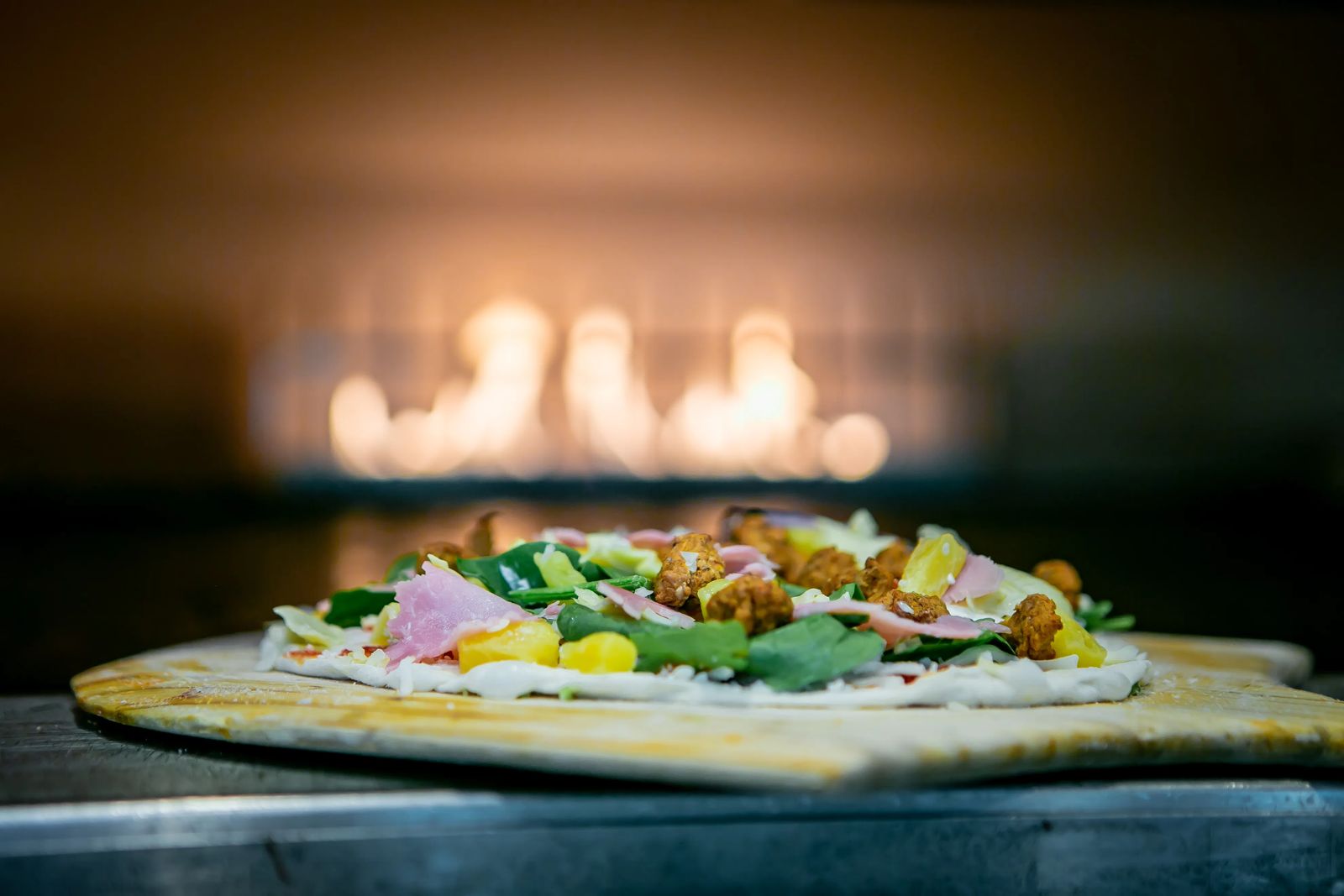 Meet the Chef: The Perfect Pie
October 2020 | by lauren zent
Imagine a dining experience where every member of your family is happy. There are no arguments as to which pizza toppings make the pie—they all do. Employees are laughing and tossing balls of dough high into the air; children are happy making creations out of personal balls of dough. Parents can sip on drinks, and everyone anxiously awaits their pizza's arrival at their table. And then, delicious bowls of gelato for dessert.
This dream-like, family-friendly atmosphere is a reality at Parker Swenson's Your Pie restaurant. It seems like a unique and smart business plan. Yet, Swenson did not always dream of pizza, nor does he have an extensive restaurant industry background.
Swenson grew up and attended school in Billings, Montana. After graduating from Billings West, he attended Arizona State University and majored in Biology. "I wanted to be a dentist," Swenson says.
While at school, he met and married his wife, Josie, a former Billings resident. "Josie and I loved the idea of make your own pizza," Swenson adds. "We frequented several different pizza restaurants in Phoenix and wanted to bring it back to Billings."
The couple decided to check into franchises and see if any would be a good fit for Billings.
Swenson interviewed and was interviewed by the Your Pie Corporation and found a good fit with the company. They were given the rights to open the restaurant, not only in Billings, but also for the entire state of Montana.
Swenson had never stepped into the back of a restaurant. "I first walked into the back of a restaurant when I went to a training," Swenson recalls. "Now, I love it. I love the fast pace and being able to work with kids 16, 17, 18 years old that are high energy and help them figure out what they want."
Swenson opened the franchise with a partner in 2018 at the age of 24. He bought out the other partner last year and now spends his days chopping fresh vegetables and making homemade sauces. He manages an energetic team of employees and works hard to create a Billings community restaurant that every family would love to visit. "I love it," Swenson says.
Swenson also wants his business to be a staple in the Billings community. He is passionate about being involved and raising money for important causes. Swenson plans fundraisers for non-profits weekly, donates to various causes, and promotes community events.
Swenson will open another location in downtown Billings in the spring of 2021. A third restaurant will open soon after, with the location still to be determined. Swenson thrives on the idea of the family experience and knows that is what makes his restaurant unique. "We have done a really good job creating a family-friendly atmosphere; everyone can get what they want. You can share a dining experience without sharing a pizza," Swenson smiles.
Your Pie is the Billings experience everyone should try – it's all about you and what you want it to be.
TIPS FROM PARKER SWENSON:
Try "The Nat" pizza. This is Swenson's favorite menu item. The pizza has basil pesto, sun-dried tomatoes, spinach, chicken, and two types of cheese- mozzarella and feta.
When you go to Your Pie, Swenson encourages everyone to "Be creative." Pick any variety of toppings and try it on half or the full pizza!
Try the new gluten-free cauliflower crust! Swenson says, "It is delicious!"
Most people do not know that Your Pie has several flavors of gelato. A customer can buy a meal that includes gelato.
Originally printed in the October 2020 issue of Simply Local Magazine
Never miss an issue, check out SLM's digital editions here!