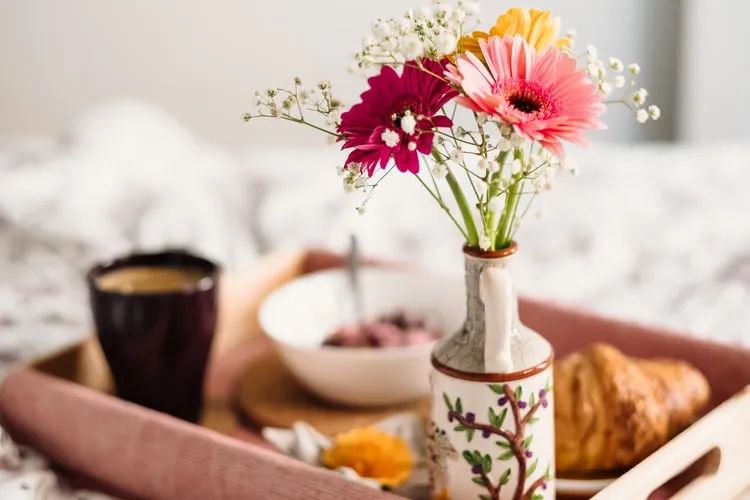 14 Out-of-the-Box Valentine Date Ideas
February 2021 | by lovely hitchcock
Our end-of-year holidays are always a commotion of rapid-fire, consecutive events and this year was no exception. We completed the 2020 holiday flurry with a birthday on the first day of the year, which is no easy task after celebrating New Year's Eve the night before! As usual, our holiday run culminated in an annual vow to go smaller next year. However, we do love our holidays and never keep that promise.
This year was a bit different as we didn't necessarily celebrate each holiday on the day everyone else did. We found that this practice of date flexibility kept the pressure off quite nicely. Uncertainties over whether we could travel or how late we could stay out resulted in flexible and creative event planning as well.
With that in mind, we've created a list of out-of-the-box date activities that could replace your more traditional Valentine's Day options.
1. Breakfast in bed
Good food is a fast track to everyone's heart. Break out that new waffle maker Santa brought you and give it a test run! You don't have to go elaborate. Your Breakfast in Bed might just be a simple cup of coffee topped with whipped cream and pink sprinkles (why not?). This will set a delicious mood for the rest of the day.
2. Stay in bed all-day
Here's something fun about 2021's Valentine's day: It falls on a Sunday. Let's take advantage of that and extend our Breakfast in Bed. Maybe you could sip coffee and feast on waffles while enjoying church service online (thank you, Internet). With all the hassle and non-stop running, wouldn't it be nice to reconnect with someone, chill for a few hours, cuddle, laugh, talk, or even read the Song of Solomon for inspiration? This is YOUR day!
3. Create a playlist
My husband and I have so many songs that we both love yet we have never taken the time to compile them into a ready-to-go playlist for lazy days. Spend a day putting together a kickin' playlist and just let it play throughout the day. Grab your favorite person and dance the day away, if you're feeling brave.
4. Recreate the first date
This one always gets me. Relive that special moment with your better half. Or, if you're a bit frisky, maybe relive that third date.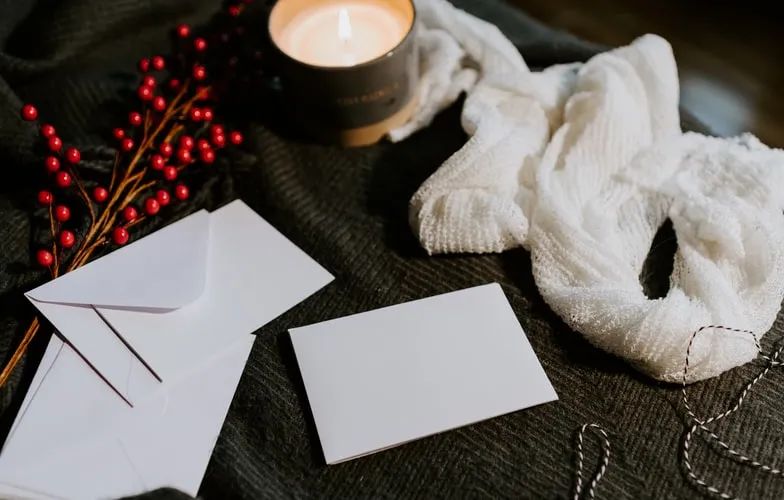 When was the last time you wrote your sweetheart a love letter? For even more fun, do what my husband does and write short love letters, seal them in an envelope, and put an "open on" date for months or even years in the future. That reminds me...I have a few love letters that are coming due soon. I can't wait to read them!
6. Take a master cooking class
My friend posted her New Year's resolution, and she mentioned taking a Master Cooking Class online. Spending quality time preparing dinner with my husband is not unusual for me, but preparing a fancy, semi-elaborate dinner while learning some new tricks is always more exciting! Plus, you can eat the mistakes.
7. Bake-off!
Inspired by the TV cooking competition "Sugar Rush" and other sweet-tooth shows? Have a friendly (or vicious) match with your friends to see who can create the best Valentine cupcakes or heart-shaped sugar cookies. Who says gingerbread houses are just for Christmas?
8. Buy a lottery ticket and day-dream
You can't win if you don't play, and you just might get lucky this time. If nothing else, you and your special someone could turn this into a conversation about dreams or even add some things to your collective bucket list.
9. Make a photo album
Upload those photos from your last trip or another occasion. Order prints on Costco's website, and in an hour, you'll have them in your hands. You don't even have to scrapbook them...just slide them into a photo album and take a stroll down memory lane.
10. Take a hike
Get out of the house and enjoy Montana in all her glory. Bring sunscreen and plenty of water, though. One of Montana's greatest attributes is that if you drive in any direction long enough, you'll run into a great hiking area.
11. Watch each other's favorite movie
Each of you choose a movie, get comfy on the couch, and veg for a few hours together. To make this moment even more special, I am sharing a no-bake raspberry cheesecake recipe that includes a crown of chocolate drizzle popcorn, perfect for watching movies.
12. Indoor Picnic
If you've been too lazy to put away that Christmas tree, stow all the ornaments but leave the tree and lights. The winter weather doesn't have to stop you from having a picnic. You can do it indoors. If you've shifted into lazy-gear again, you can always call for delivery. Bring out a basket and set up your picnic on your living room floor...next to your tree, of course.
13. Take a bubble bath together
How do rose petals, champagne, and chocolates sound? Ooh, la la...
14. Book a room in a local hotel
A change of scenery is always a hit, and it doesn't hurt that someone else makes your bed for you. If not local, drive a couple of towns down the road and enjoy a night away from home.
Originally printed in the February 2021 issue of Simply Local Magazine
Never miss an issue, check out SLM's digital editions here!