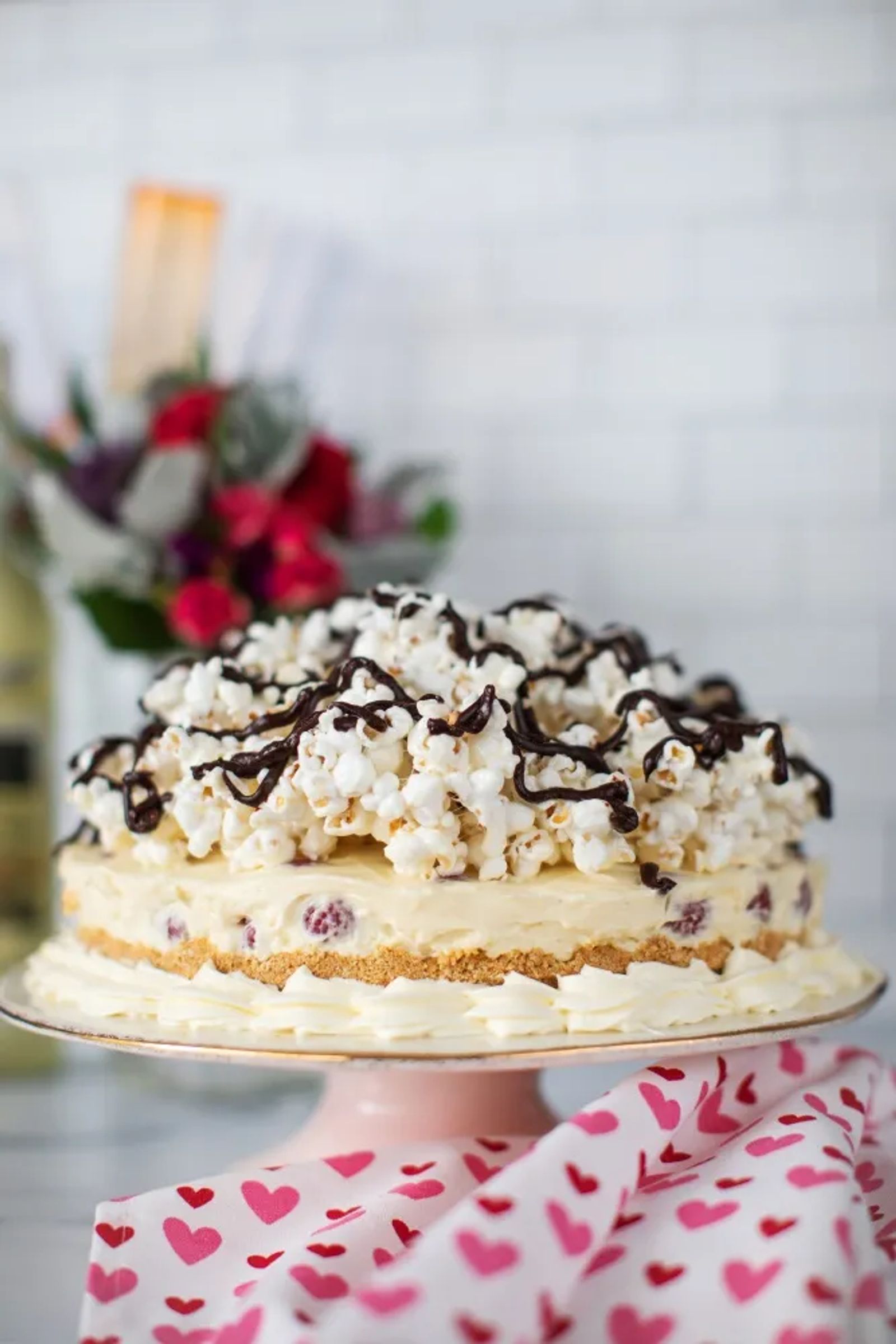 No-Bake Raspberry Cheesecake
February 2021 | article and photos by lovely hitchcock
You know the saying, "never say never"? My whole life, I've turned my nose up at no-bake cheesecake recipes because I thought there was no real effort involved. That is, right up until the time I was halfway through a cheesecake recipe before I realized it was no-bake.
The no-bake method that I once disparaged is now a game-changer for me. Not only is the no-bake method quick - as it doesn't require an oven - but this recipe is also quite versatile and, most importantly, it's truly delicious. This is the perfect recipe for movie nights, game nights, holidays, birthdays, and everything in between!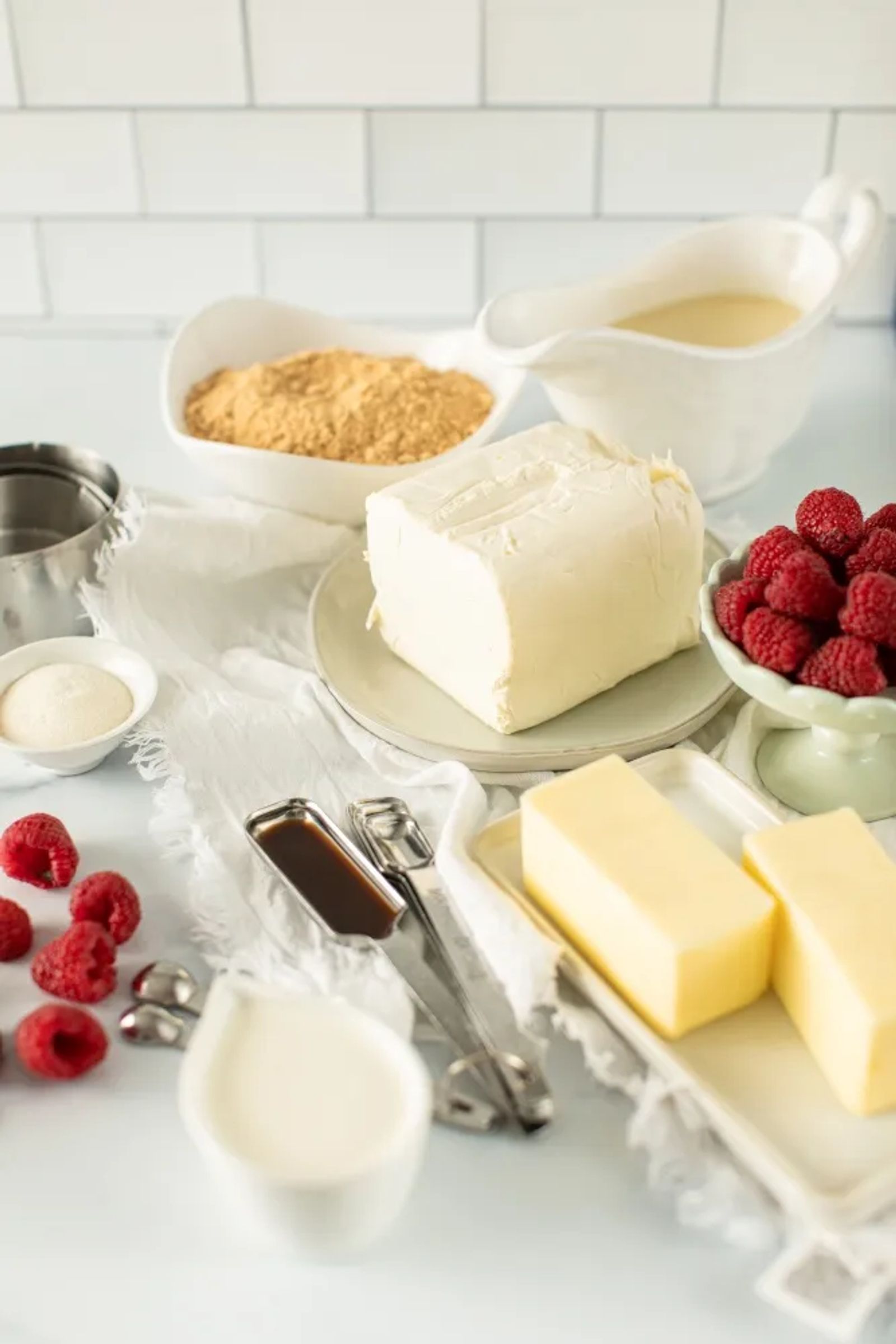 Crust:
2 Cups crushed graham crackers
7 Tablespoons unsalted butter, melted
2 Tablespoons brown sugar
2 Tablespoons sugar
Place the crackers in a blender and crush them to a very fine crumb consistency. Transfer the crumbs into a bowl, then mix them with the sugars and melted butter.
Press the crumb mixture into a 9-inch spring-form pan, spreading it only on the bottom and nothing on the sides. Press the mixture flat. Set aside in the freezer for at least 10 minutes.
Filling:
4 room temperature, 8-ounce packages cream cheese
1 14-ounce can sweetened condensed milk
½ Cup heavy cream
½ Cup sugar
1/8 Cup fresh lemon juice
1 Tablespoon vanilla extract
12 oz of fresh raspberries
Soften the cream cheese using an electric mixer at medium-high speed. Scrape the bottom and beat again until smooth.
In a bowl, stir the lemon juice, vanilla, sweetened condensed milk, and heavy cream.
Beat in the milk and cream mixture into the softened cream cheese a little at a time, scraping the bowl's sides and bottom as necessary.
Gently fold the raspberries into the mixture for a "whole raspberry" look. If you don't care for the whole-raspberry aesthetic, beat the raspberries in quickly to lightly crush them.
Pour the mixture into the crust and then smooth the top. Cover with plastic wrap and refrigerate for 3 hours or more.
While waiting for the mixture to cool, make fresh popcorn using ¼ Cup of kernels. Set aside. In a large pan, melt ¼ Cup of butter. Once melted, add 1 Cup of mini marshmallows and stir until well mixed. Pour the popcorn into the marshmallow mixture. Stir well. Pour the marshmallow coated popcorn on top of the cheesecake. Drizzle your popcorn with caramel or melted chocolate. Finally, unclasp the spring-form pan and remove your no-bake cheesecake. Serve proudly and enjoy!
VARIATIONS:
1.) Make the cheesecake filling and crust. Instead of making it into a pie-like cake, turn it into a trifle or parfait using a tall glass. Alternate the layers between the filling and then crust, then finish with whipped cream and garnish with fruit.
2.) Instead of graham crackers, make the crust with Oreos sans the cream, or use chocolate wafer cookies. Once you've made the filling, skip the raspberries and fold in 1 Cup of mini chocolate chips. Ta-da! You've got yourself a no-bake chocolate cheesecake.
Originally printed in the February 2021 issue of Simply Local Magazine
Never miss an issue, check out SLM's digital editions here!