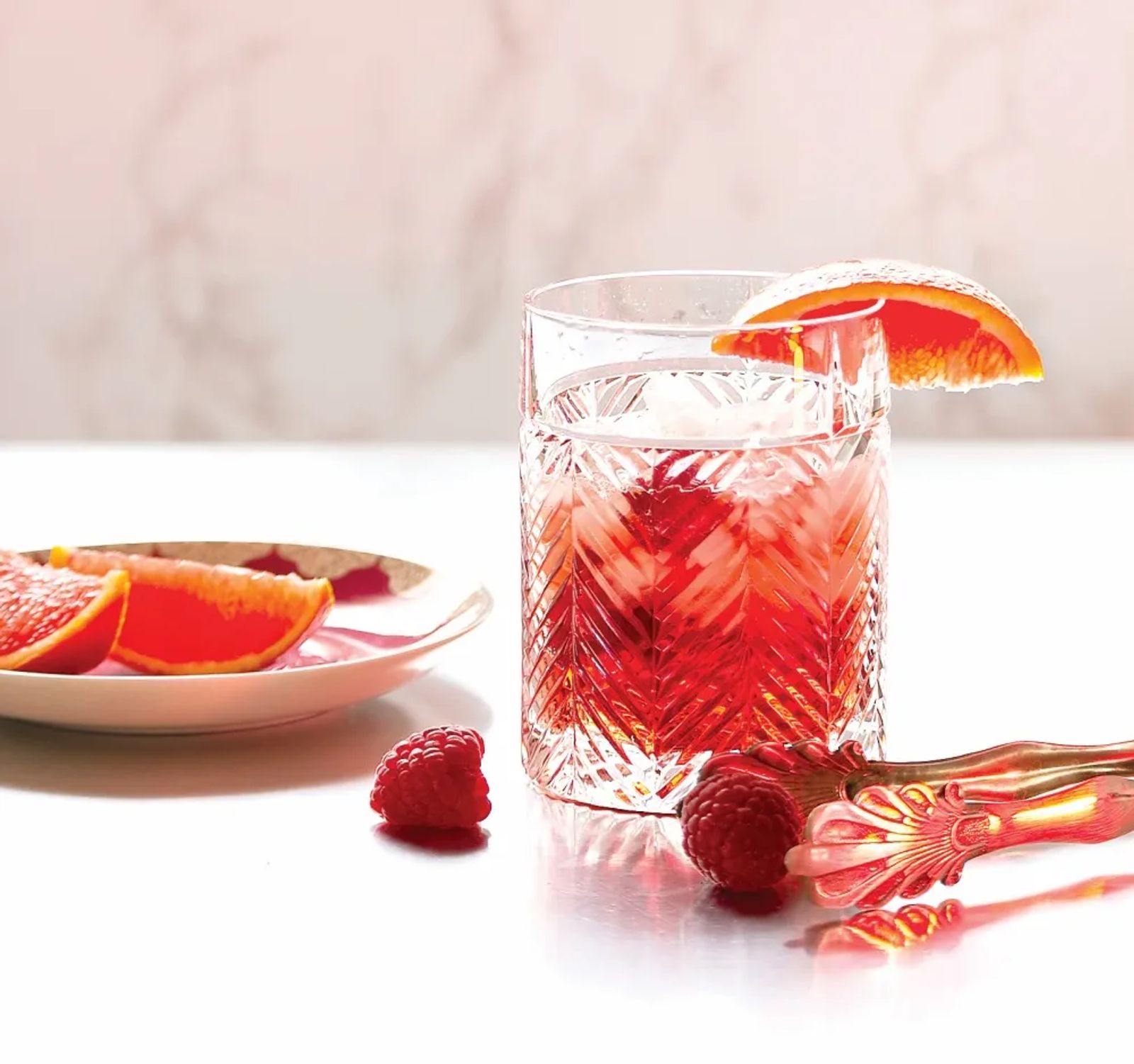 February 2021 | recipe and photos by renata haidle
The starting point for this cocktail is Martini Rosso: an Italian sweet vermouth that is a blend of Trebbiano wine from Emilia Romagna and Catarratto wine from Sicily, infused with 40 different botanicals. Add to that a touch of luscious Chambord and a tropical hint of Malibu Rum for a drink that will take you and your special someone from Italy to the Caribbean, via a French château or two. It is the perfect cocktail to fuel your wanderlust.
Ingredients:
1 oz Chambord
1 oz Malibu Coconut Rum
1 oz Martini Rosso sweet vermouth
2 oz Izze Sparkling Cherry Lime
Ice cubes (optional)
Add all the ingredients in a shaker, mix, and pour in a chilled glass. If you don't have a shaker, a jar with a tight lid works just as well. Decorate with a slice of orange and a couple of fresh raspberries. Serve immediately.
Bonus recipe: The Brokenhearted
Skip the sparkling cherry lime and double the amount of Malibu rum for a potion that will soothe the pain of unrequited love - even if only temporary.
Originally printed in the February 2021 issue of Simply Local Magazine
Never miss an issue, check out SLM's digital editions here!