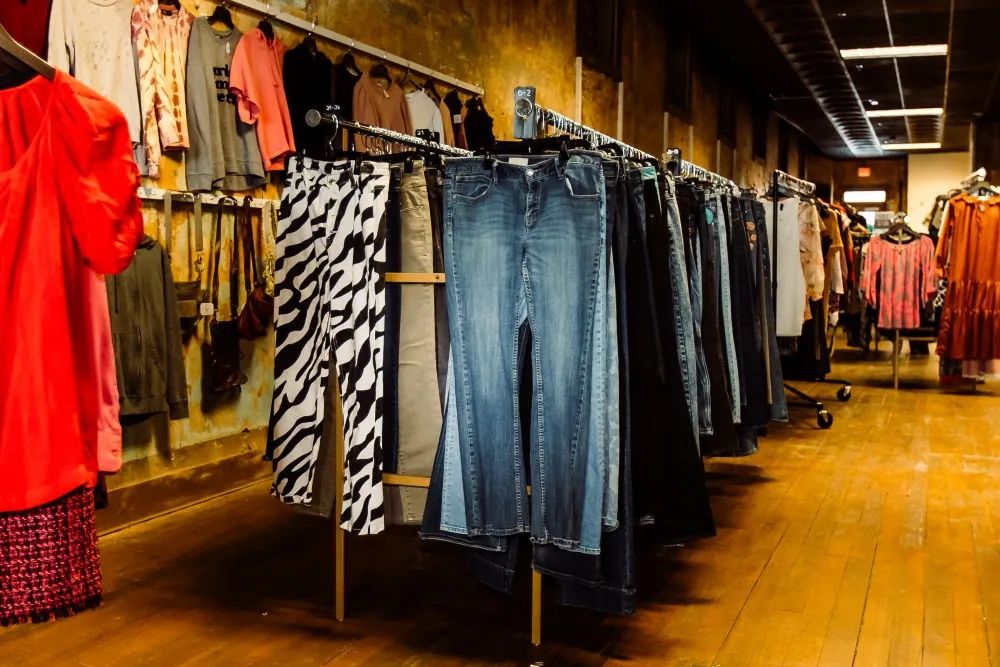 The Underground Fashion Exchange Gives Textiles New Life
April 2023
by brooke wagner | photos by arianna skoog
"Something old, something new, something borrowed, and something blue." This popular bridal mantra may not have been written about a unique Billings shopping destination, but it could have been. Jennifer Lackman opened her store, The Underground Fashion Exchange, in the summer of 2021 to recycle clothing and textiles and combat the damage from fast fashion, a trend contributing to worldwide waste. Fast fashion attempts to meet ever-changing consumer demand by rapidly producing clothing at a high volume. Quality and materials are sacrificed to get as many products as quickly as possible into the hands of shoppers. This emphasis on consumption has resulted in several harmful impacts, including those on the environment, textile workers, and, ultimately, the consumer's wallet. Some studies have shown that there has been a fivefold increase in the amount of clothing Americans have purchased over the last three decades. Yet, each article is only worn an average of seven times before being discarded. Jennifer says, "Textiles are filling our landfills right behind plastic. Fast fashion consumes valuable resources like water and fossil fuels, producing 10% of the world's emissions. My store helps in a small way to address these issues. It may be a little shop, but every little bit helps."
Initially, Underground Fashion lived up to its name, housed in the basement of Western Pawnbrokers. Recently, however, Jennifer moved the shop to a new location on Montana Avenue, offering her more space, visibility, and an opportunity to grow the brand's mission. Jennifer's father started Western Pawnbrokers in 1975, and her affinity for recycled goods began at a very young age. She developed a knack for seeing beyond discarded items to discover the life they had left in them. As an adult, she started going to clothing resale shops with her daughter during their family's travels. She noticed that worldwide, people are interested in helping the environment. She says, "Thrifting is a great way to reduce your environmental footprint while finding something really cool, especially things you would never be able to find in other big box stores."
Jennifer enjoys the thrill of helping shoppers find high-quality items at affordable prices. By offering pre-worn clothing, shoes, hats, belts, bags, and jewelry, she can outfit her customers from head to toe with items that are a thrill for their eyes and their budget. She says, "I would like shoppers to spend some time walking around, searching, and having fun in the discovery." When shoppers find something they love, it's exciting for them and for Jennifer. Her attention to detail and keen eye for quality helps Jennifer acquire "usable, clean, and trendy clothes" that flatter many body types, styles, and fashion preferences. Her collection comes from her wardrobe, her daughter's clothing, and estate and garage sales. She loves to focus on everything from current designer brands to vintage labels to offer customers a wide variety of options to truly personalize their style. The thrill of the "hunt" inspires her to continually find new and unique items to fill her shelves.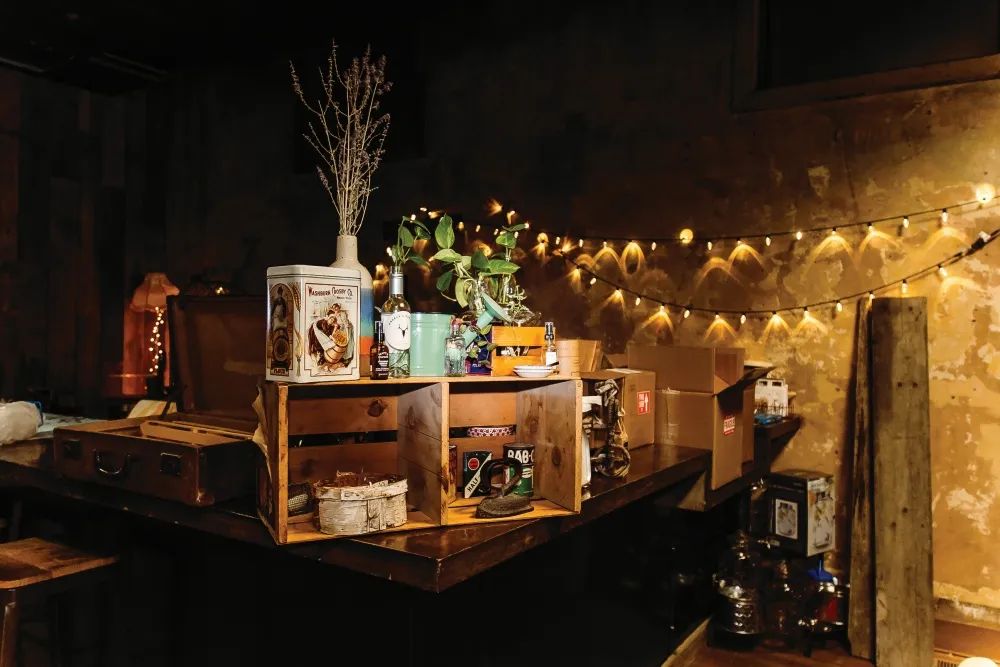 The Underground Fashion Exchange
Not merely satisfied with keeping her vision for sustainable living confined within her walls, Jennifer routinely partners with other businesses in town who value this model. For example, she says, "I work with Katie Harrison from Billings ReFill Shoppe, who is preparing to open a shop to refill detergents, soaps, and handwash. I also collaborate with Rachel Moran from Forests of Fortune, which is a really neat company that recycles plant clippings, starting new pots in things like old soda or coffee cans and glass vases." Perhaps one of the organizations most meaningful to Jennifer is a charity called Gratitude In Action. At GIA, their mission is to "promote recovery and sober living by creating a community that empowers men and women with the opportunity to become self-supporting." Whenever sellers bring Jennifer items that won't work in the shop, she always refers them to GIA. They can use all clothing in some form to improve the lives of families and individuals right here in our community. Just as in her store, Jennifer loves to see the cycle of opportunity for a second chance at work in Billings and beyond.
Originally printed in the April 2023 issue of Simply Local Magazine
Never miss an issue, check out SLM's digital editions here!