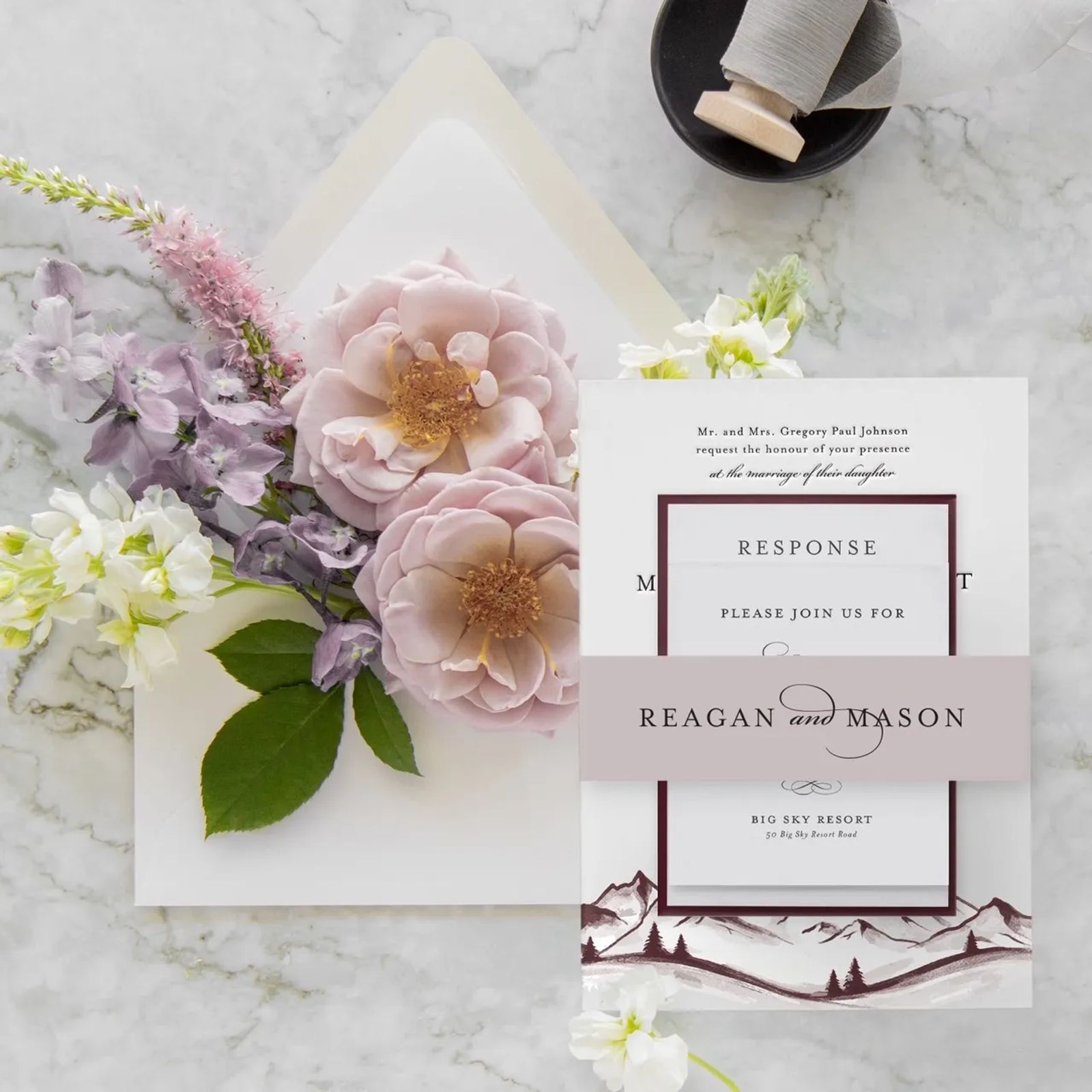 Selecting the Perfect Wedding Invite with Seventh and Anderson
March 3, 2021
Still shopping for a beautiful invitation for the big day? Janeil Anderson, owner of Seventh and Anderson, has every bride (and occasion) covered.
"Seventh and Anderson is a creative design studio that is rooted in faith, family, and friendship - and wholehearted service," Anderson says of her studio. Since 2018, Anderson has dedicated herself to all things paper and the attentive, creative detail required to be successful.
In addition to a beautiful invite, Anderson also wants to create a story with her art.
"I love learning about each couple, their love story and interweaving those unique elements into their wedding invitations," explains Anderson, "I love collaborating with other vendors (we have some incredibly talented people in our community)," she adds with a smile.
And for Anderson, she loves the creative process of designing every part of the paper. "Even after all these years I still fawn over the feel of textured paper, the impression of letterpress, and finishing touches such as wax seals and hand dyed silk ribbon."
Seventh and Anderson is unique in that Anderson walks each client through every step of the design process to make the perfect invitation. "[I want to] deliver a final product they love, will inspire conversation, excites their guests and becomes an heirloom for generations to come."
"I am committed to providing a one-of-a-kind experience to each and every person I work with. Whether I am designing their perfect wedding invitations, creating a birth announcement, or simply responding to an initial inquiry, I want people to see/feel the integrity, honesty, passion and commitment I have to them and their project."