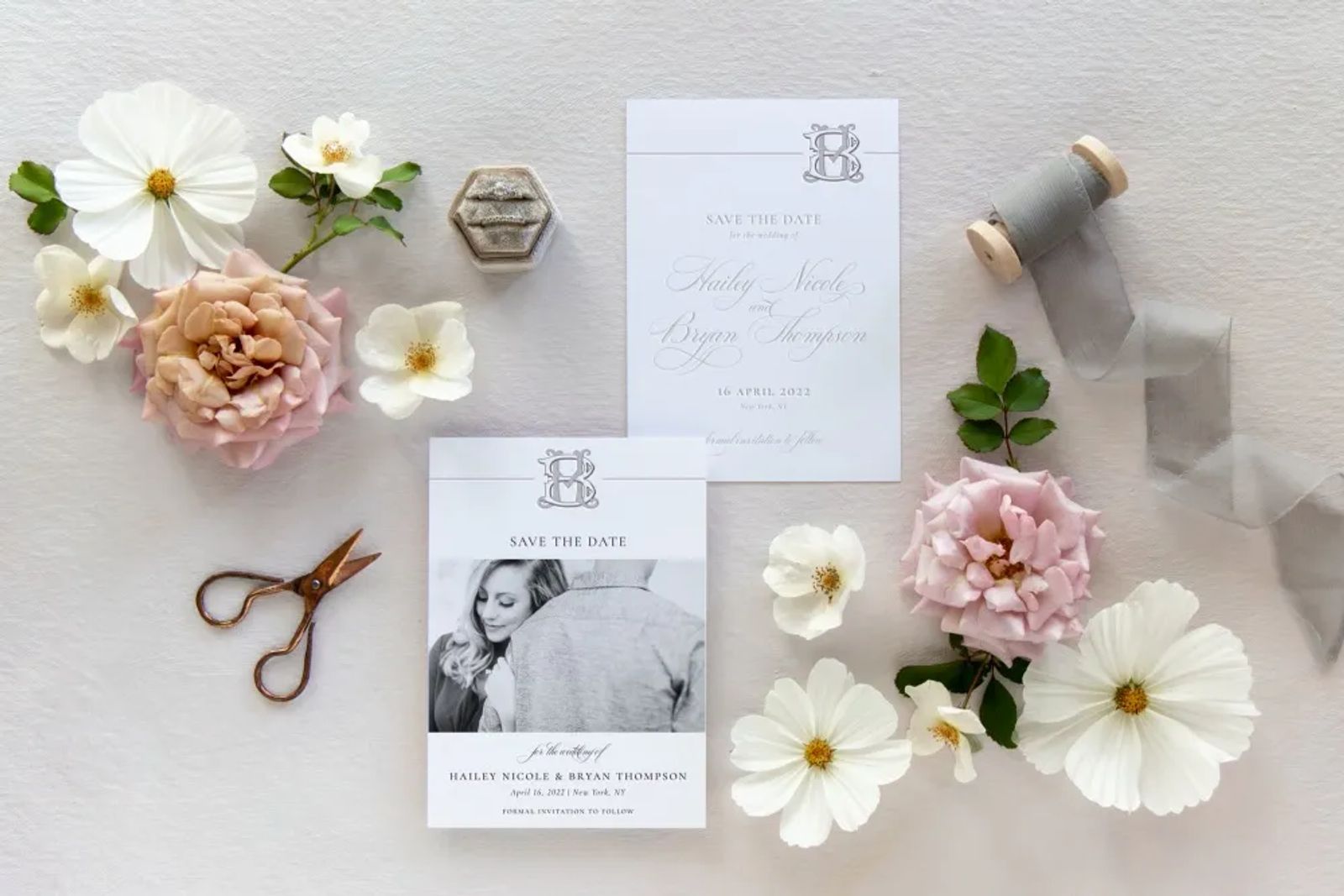 5 Tips for Stress-Free Wedding Stationery
March 1, 2021
by Janeil Anderson of Seventh and Anderson
1. Know your budget
Set aside 8-10% of your wedding budget for your paper goods. This should cover everything from your save the date cards, main invitations, and any day-of stationery you may want (think wedding programs, menus, escort cards, etc.).
Friendly reminder: Don't forget to include postage! This tends to be a moving target but at a minimum, plan for four First Class postage stamps (one for your save the date, one for your main invitation, one for your response envelope, and one for your thank you notes)
2. Know your numbers
The number of invitations you need is NOT the same as the number of guests you are inviting. Remember, it's one invitation per household, not one invitation per person.
3. Whose wedding is it anyway?
Know the necessary details - couple's names, who is hosting, ceremony location, day and time
4. Stationery 101: What wedding invitation pieces do you really need?
The main invitation and response card are essential pieces.
LARGE ENCLOSURE - Commonly used to share preferred hotel accommodations for out of town guests. 
SMALL ENCLOSURE - Commonly used as a reception card. Other uses include wedding websites, registry details, or additional brief information you need to share.
ACCESSORIES - While not necessary, accessories such as wax seals, envelope liners, and belly bands can elevate your wedding invitation and create a unique and unforgettable look.
5. Timing is everything
Order your invitations approximately 6-8 months before your wedding. 
Sending save the date cards? Order 9-12 months before your wedding.
Originally printed in the March 2021 issue of Simply Local Magazine
Never miss an issue, check out SLM's digital editions here!