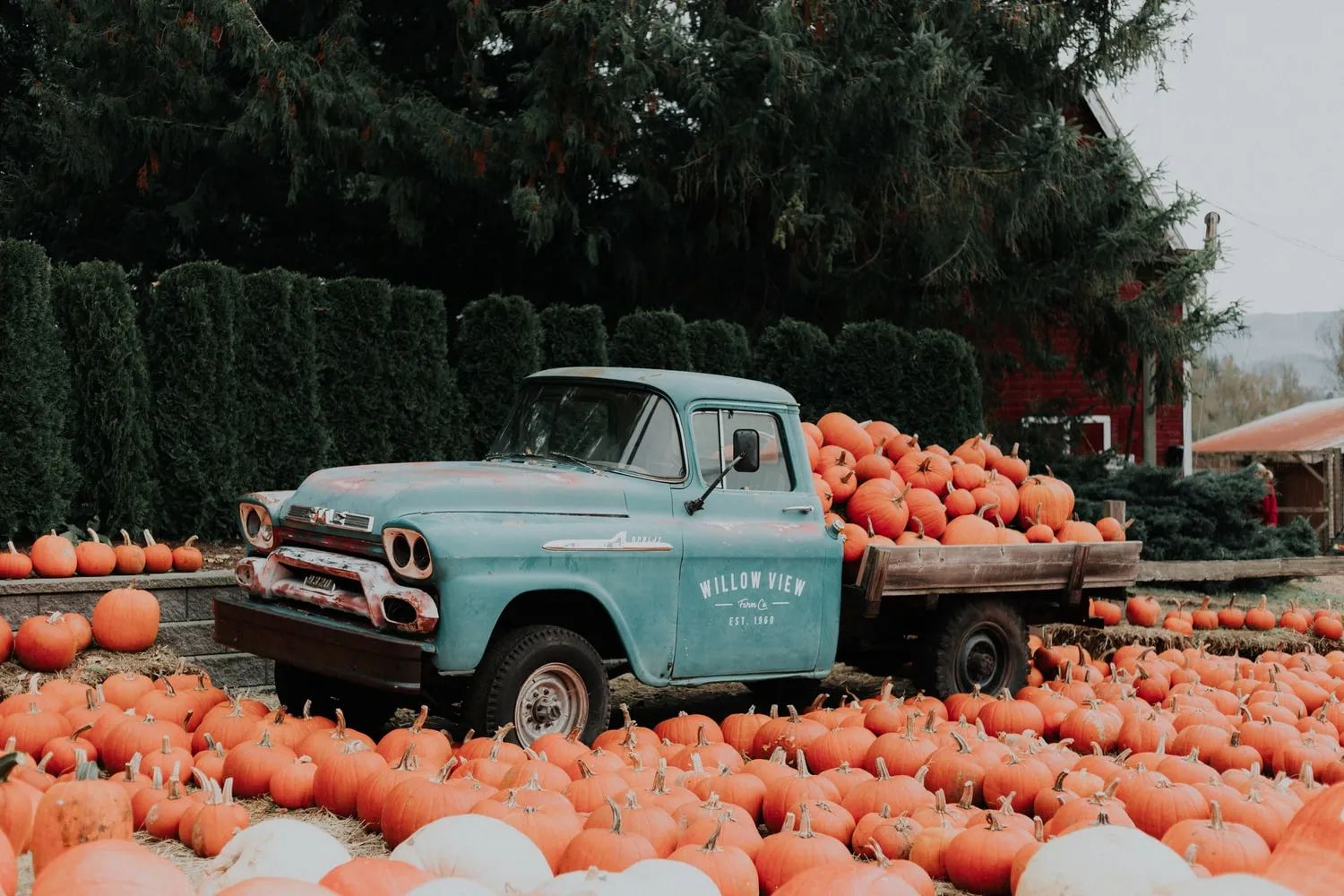 photo by Priscilla Du Preez via Unsplash
Seizing Local Ways to Play this Fall
September 13, 2021
Life starts all over again when it gets crisp in the fall. ~F. Scott Fitzgerald
As the mornings and evenings begin to cool, we are left with warm autumn days in between, and it feels like a fresh start, full of opportunity. In a similar manner, our area offers an endless number of festive "must do" or "must see" items each fall. For a while there, we thought we had come out on the other side of the COVID-19 pandemic, but with cases once again climbing, activities aren't as free-flowing as they were this summer. Still, things are still happening, so this fall, seize the day when you can and enjoy some of these fall-tastic opportunities. In fact, see if you can make the best out of your fall by checking off at least one item in each of the categories below:
Sporting Events—If football doesn't scream fall, what does? And after last fall's pandemic restrictions, we are all ready for some fall sports. Billings, Laurel, Shepherd, Park City, Joliet, and other local high schools frequently host football games on Friday evenings. If the evenings are too cold, shoot for a college game—Rocky Mountain College's Bears usually play on Saturday afternoons as do Montana State University's Cats if you are up for a couple hours drive to Bozeman. If football isn't your thing, check out a soccer or volleyball game or a cross country race (again, the local high schools and RMC along with the MSU-B Yellowjackets all have teams who compete regularly). Whatever you decide, don't forget to pick up a local brew to enjoy while tailgating. Finally, note the various dates and events for homecomings at each of the local high schools and colleges.
Festivals and Activities—Check out a fall festival like HarvestFest, one of the Downtown Billings Alliance's signature events, which "celebrates the season with a rich diversity of arts and crafts, fresh produce, mums, pumpkins, pies, and the final offerings of farmers' market produce." If you can't make it to HarvestFest, try one of the farmer's markets, before their season dwindle away. For something more adventurous, try a date night, night out with friends, or family night with the tweens/teens, at an escape room or axe throwing company. In Billings you can visit The Grand Escape Room or the Billings Escape Room, or Ox Indoor Axe Throwing.
Pumpkin Patches, Corn Maizes, Haunted Houses, & Hay Rides—No fall is complete without a trip to a pumpkin match, corn maize, haunted house, or hay ride where you are likely to go on a hay ride and drink some hot chocolate or apple cider. You might also get to see some farm animals so if you don't get to check out the wildlife, you can still get in some animal time! The Maize at Grandpa's Farm in Billings along with T&C Farms (who just announced that they've pushed back their opening date for Pumpkin Patch season to October 1) just outside of Laurel both offer a pumpkin patch with hayrides, a corn maize, refreshments, farm animals, and more. Or, head over to the Haunted Moss Mansion for thrills.
Wildlife—Fall is initiated in part by the beginning of hunting season. Go hunting with a friend or family member, and if that just isn't your thing, do some wildlife viewing. Montana has some magnificent creatures, and during the fall rut for elk, you can visit many places including the Slippery Ann Wildlife Viewing area near Lewistown where you can get a good view of the elk including the bulls who are proud to show their new rack. Even better, listen for their grand bugle (prepare for chills!) as they announce their presence.
Eat—Whether it is cinnamon rolls, pumpkin bread, apple sauce, or corn bread, you've got a great side dish to go with one of the ultimate fall dishes - chili. You can mix things up with chili by making different varieties including chicken, vegetarian, traditional, or even pumpkin. To really increase the fun factor, have a fall chili cookout with family and friends. If you aren't up for entertaining, chili is always easy to throw in the crockpot and there's nothing quite like coming home to some comfort food after spending a beautiful fall day wildlife viewing, watching a game, or trekking through the pumpkin patch and corn maize. But don't forget a fall dessert… apple crisp, pumpkin bars, caramel apples, pumpkin rolls, spiced coffee cake, snickerdoodles...
Drink—If you do any of the outdoor fall bucket list items, you should consider integrating some apple cider to the itinerary. You can drink it hot or cold and with or without some adult-only additions. Apple cider is the cherry on top of any tailgate, game, hunting trip, or hay ride. I also suggest getting up early to enjoy the calm of the clear, crisp fall mornings with a hot cup or coffee or tea in your hand. If time doesn't allow, at least grab yourself a pumpkin spice latte from a local coffee shop.
If you want some extra credit, try also checking these off your fall fun list:
Decorate with mums, pumpkins, bales of straw, or corn husks
Paint or carve pumpkins
Make pumpkin seeds, pumpkin bread, or pumpkin cupcakes
Wear buffalo plaid, camo, boots, jean jackets, or favorite college team gear
Pick apples
Jump in a pile of leaves
Go on a nature walk, and record the different types and colors of leaves found