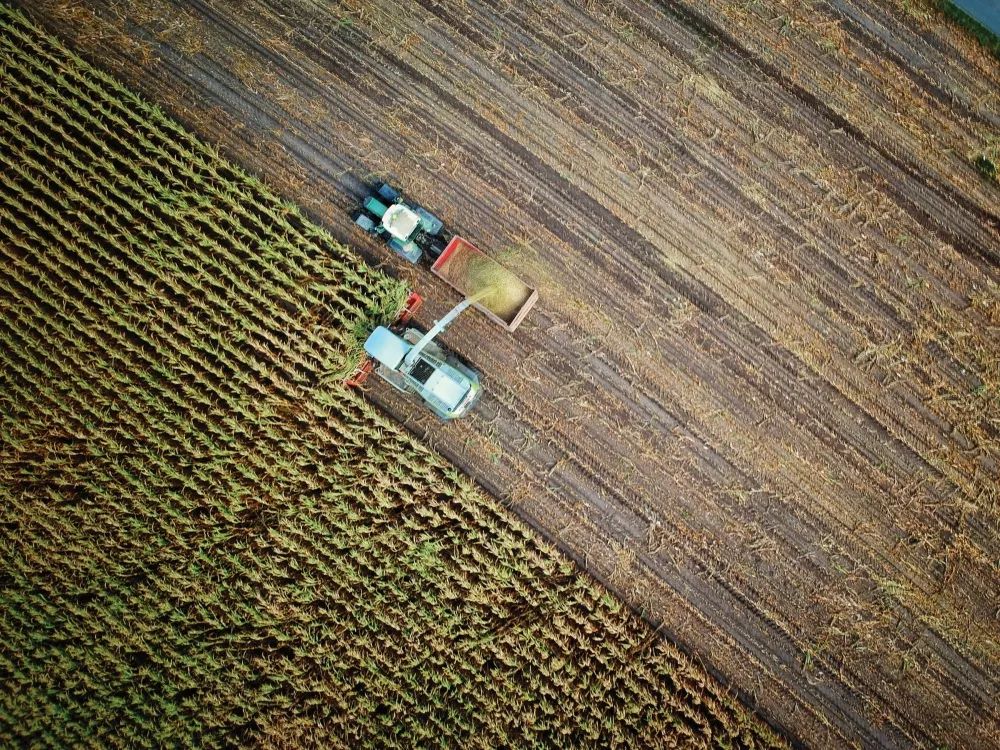 Rooted in Hope
January 2022
by Kelsi Gambill, Communications and Marketing Specialist; Billings Chamber of Commerce
The dawning of a new year brings a sense of hope and renewal, regardless of one's profession or age. It's no different for agriculture producers, and as Brian Brett once said, "Farming is a profession of hope." There is hope in calving, lambing, and planting crops; that the seeds planted in the ground will yield a bountiful harvest. And these cycles repeat themselves year after year.
We tip our hats to those whose livelihoods depend on agriculture on the heels of the pandemic and a year of drought and fires. This industry is full of farmers and ranchers who are consistently hopeful because, without it, they wouldn't survive the hardships, uncertainties, and curveballs that Mother Nature throws as they depend on her daily for their crops, pastures, and livestock to grow.
In a state where cows outnumber people three to one, agriculture is big business. From fiber to food and more, it touches each of our lives daily. Ag contributes $4.4 billion to Montana's economy annually. Sixty-two percent of Montana's land is used for raising crops and livestock. In Yellowstone County, that number increases to 95 percent, quite impressive for the most populous county in the state.
Montana is nationally ranked in several ag commodities: number one for cow-calf production with nearly 1.4 million calves born in 2020, number four in hay production, and number two in alfalfa production.
Billings is the economic hub for our region, with agriculture as the top contributor, followed by energy, tourism, healthcare, finance, and education. For every ten jobs on farms and ranches, an additional 14 jobs are generated in Yellowstone County. Each dollar of value-added in ag by a farmer or rancher contributes an additional $3.41 of value-added return in other sectors of the county's economy.
While agriculture is a way of life for some, others may not have much involvement. However, one thing is certain: Agriculture vastly impacts our city, state, and region. The Billings Chamber recognizes agriculture's importance, and it's why we spend an entire week celebrating the industry and convening producers, agribusinesses, and consumers at our annual Ag Banquet.
The second annual Ag Celebration Week will be January 24-28, 2022, culminating with the Ag Banquet on Friday, January 28. We invite you to follow the Billings Chamber on Facebook and Instagram and visit our website for our full ag week coverage. Reserve your table for the banquet at billingschamber.com and join us in person for live music, a prime rib dinner, industry updates, and more.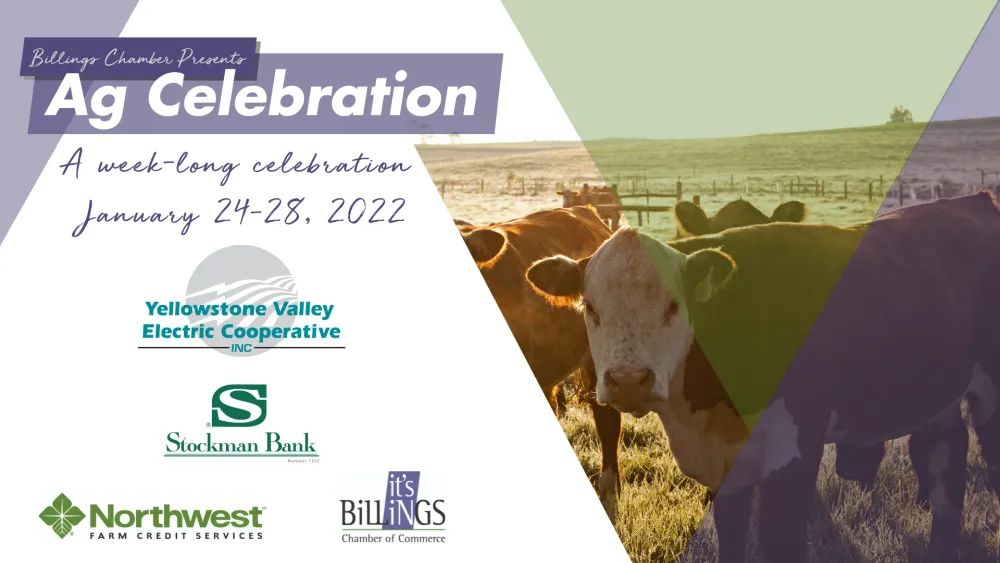 Yellowstone Valley Electric Cooperative (YVEC) is our presenting sponsor for both events. YVEC is rooted in agriculture, starting with 13 producers who determined that they needed the power to make their farms and ranches more productive. Today, YVEC still serves ag producers and consumers throughout the region.
Agriculture truly is the foundation of Montana's economy, and it's especially true right here in Yellowstone County. As the saying goes, "Without agriculture, we would all be naked and hungry!"
Originally printed in the January 2022 issue of Simply Local Magazine
Never miss an issue, check out SLM's digital editions here!