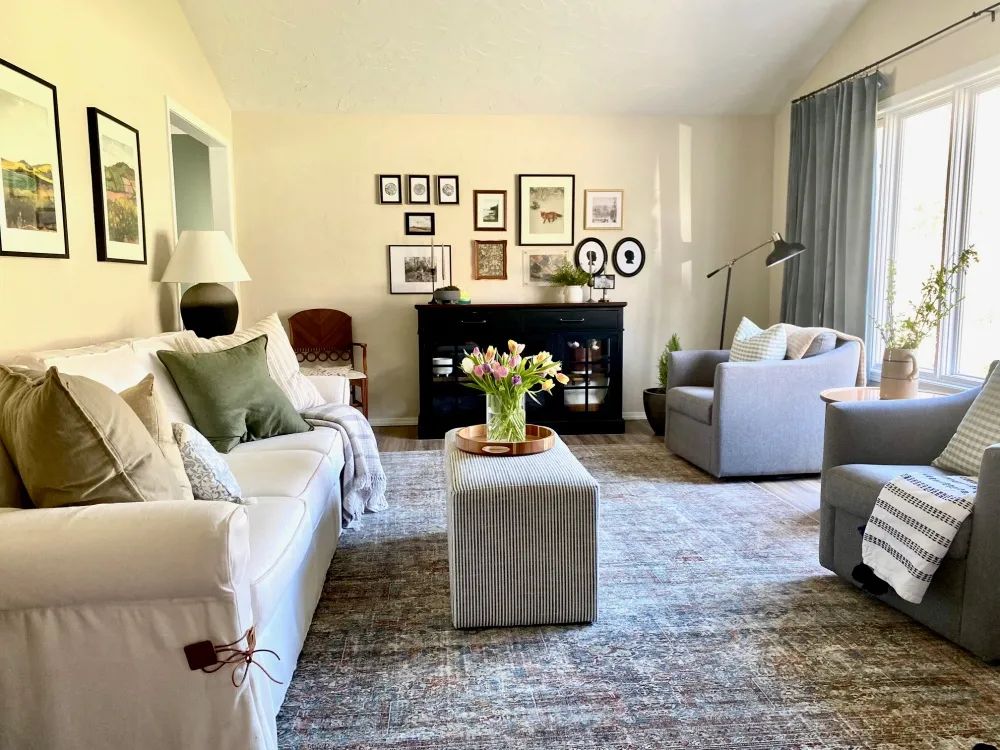 Refresh your Space for Spring
April 2023
article & photos by megan jones
I love spring. When stores start selling tulips and daffodils, I'm the first to purchase them. But sometimes, here in Montana, we have to wait a while for the weather to cooperate and warm up. We could have snow on Easter (even Memorial Day), and we can get impatient waiting for the weather to catch up to our "inner" spring fever. One way to kick spring into gear is by changing our home décor. Here are five ways to get into the spring spirit!
1. Switch out Artwork
This is one of the easiest ways to change the mood of a room completely. A way to make this as easy and inexpensive as possible is by downloading your art from countless print shops you can find online and using thrifted frames! You can keep your frames up on the wall year-round but switch out the artwork for the season. For example, art for the fall and winter months utilizes darker colors- hints of burgundy, mustard, dark blue, and black. For spring and summer, a lighter theme of colors emerges- florals or still life with bright-colored fruit (think lemons, limes, pears, etc.)
2. Swap Throw Pillows
Think light and bright. If you have a specific color palette you already love, get the lighter color options. Use soft blues, greens, tans, and any color that you prefer. Use more delicate materials like cotton and linen, and don't be afraid to mix and match patterns. To keep this inexpensive, use pillow covers instead of buying new pillows for every season, and always size up to a more oversized pillow insert. For example, for an 18 x 18 pillow cover, use a 20 x 20 pillow insert. This fills up the pillow cover nicely, revealing a higher-end look.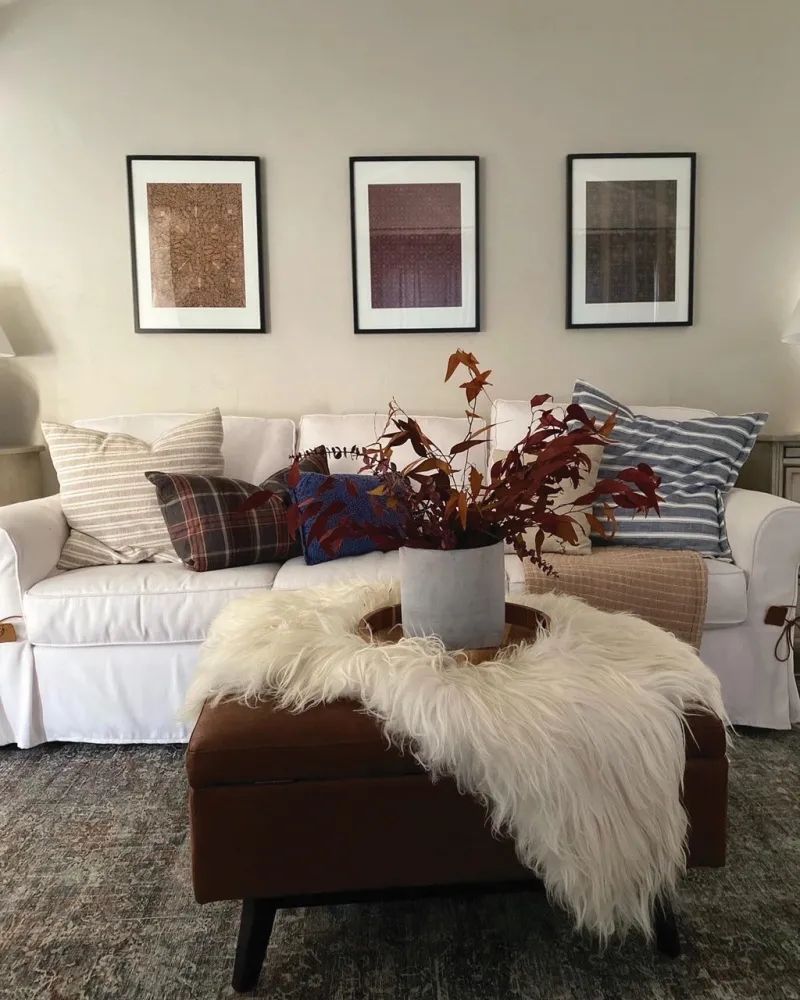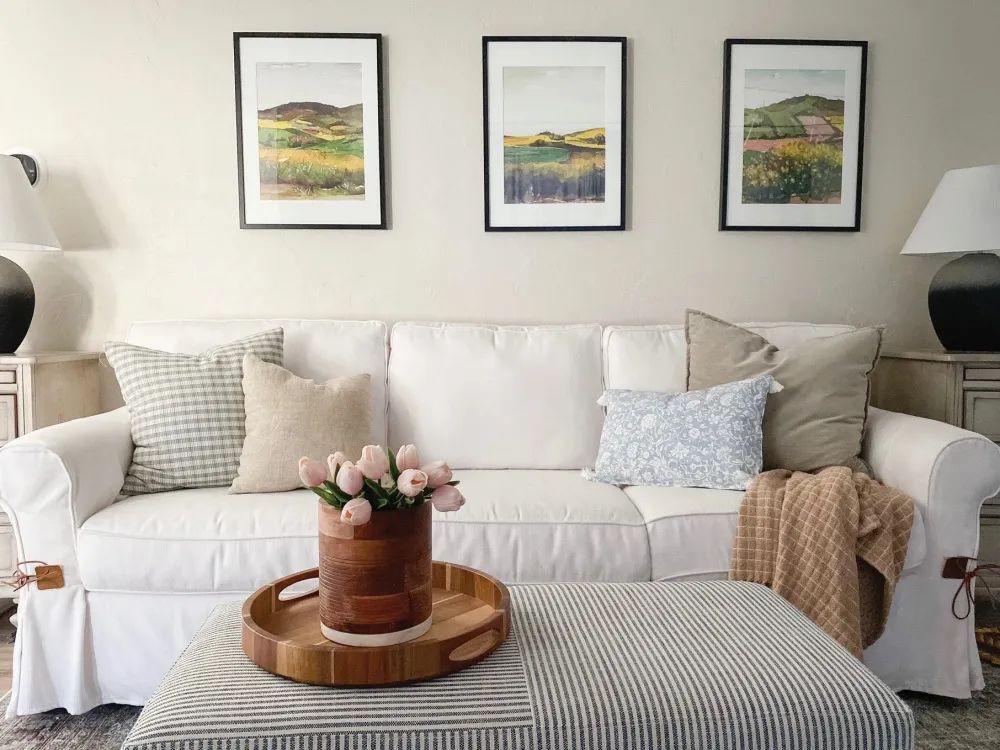 Spring/Summer
The colors of the artwork and pillows are darker for the fall and winter, with a heavier sheepskin as a décor accent. The artwork is in lighter colors for spring and summer, and the throw pillow fabric is also more lightweight cotton and linens. You can see I went with blues, greens, and tans. The room feels sunnier for the season!
3. Switch out Florals
Fresh flowers are lovely in the home, but they can get expensive. So, utilize faux florals around the house to add color and bring the outdoors in. Switch out the darker fall and winter stems with leafy green pieces or spring flowers, such as tulips, lilacs, daffodils, and hyacinths. Put them into a neutral vase, and you can't go wrong.
4. Change Heavy Throw Blankets
Your favorite faux fur or fleece blanket that has kept you warm in the winter can be stored for next year. However, these two materials appear heavier, so switch it up with cotton, muslin, or linen to keep the coziness while staying cool.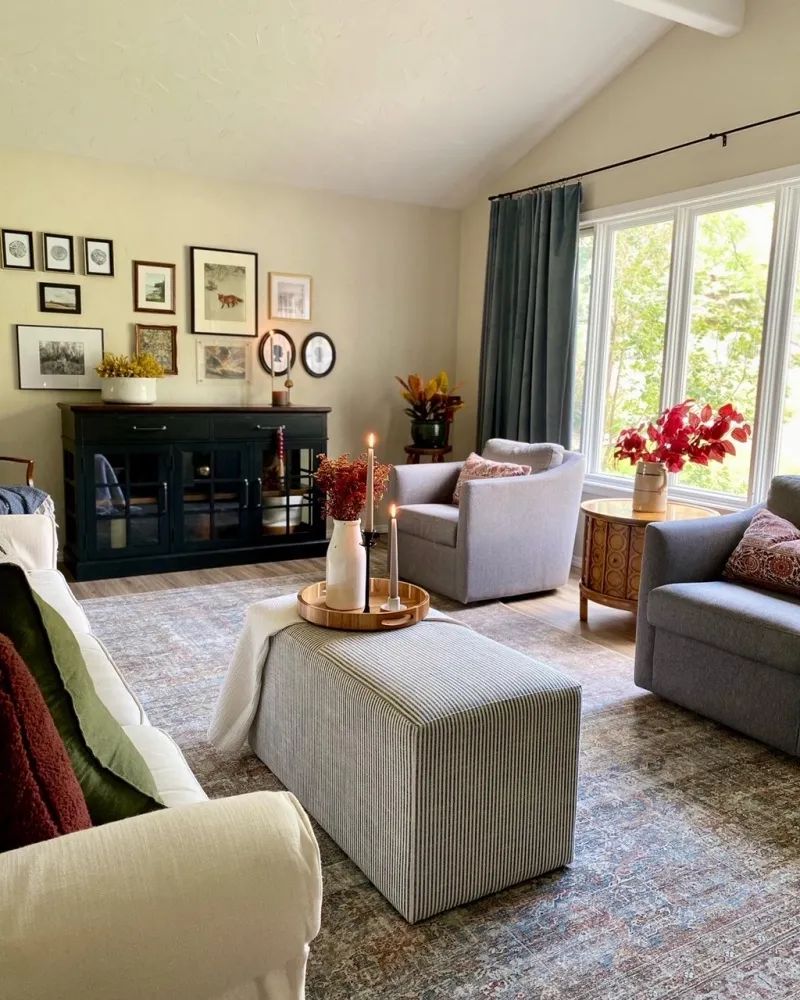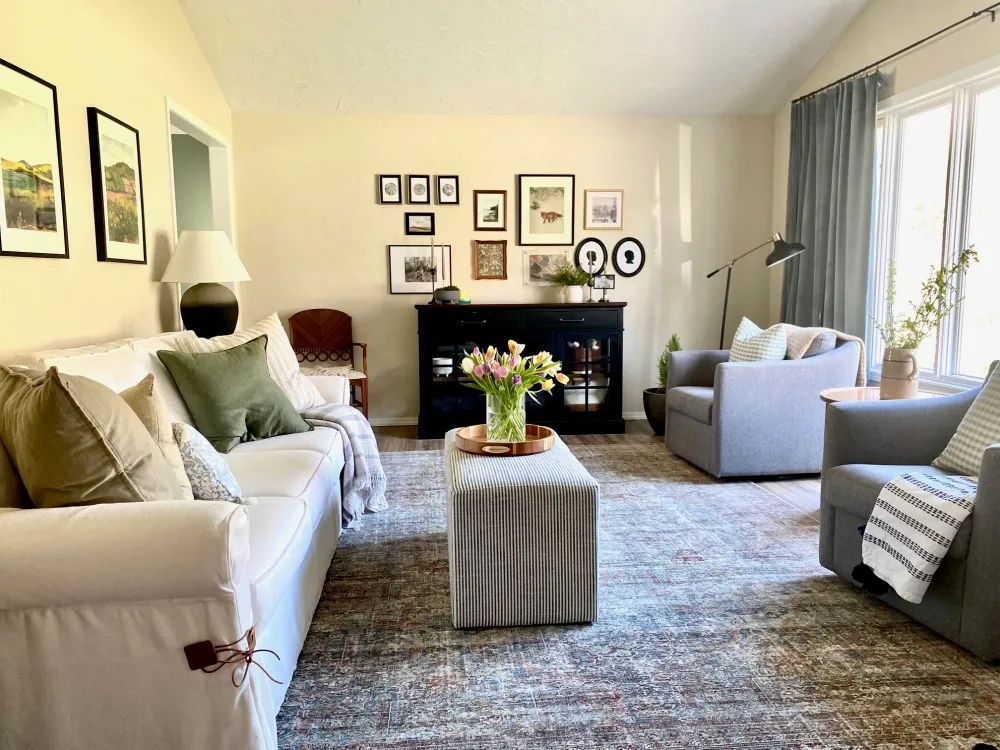 Spring/Summer
The above photos show how to transition from winter to spring with flowers and throw blankets. The first picture contains red, mustard yellow, and dark green colors. The spring look is much lighter, with pastels and branches with budding leaves, and the blankets are much brighter, creating an airy feeling.
5. Change Taper Candles
During the winter months, taper candles are wonderful to use. The extra glow they give off at night is lovely, and they're simple to decorate with. In the winter, opt for dark greens, burgundies, rust, and navy. In the spring, switch these out for taupe, white, cream, grays, light pinks, light greens, and blues. You can't go wrong with taper candles and can keep them inexpensive by thrifting them. Thrifting is an easy way to save money while sprucing up your home.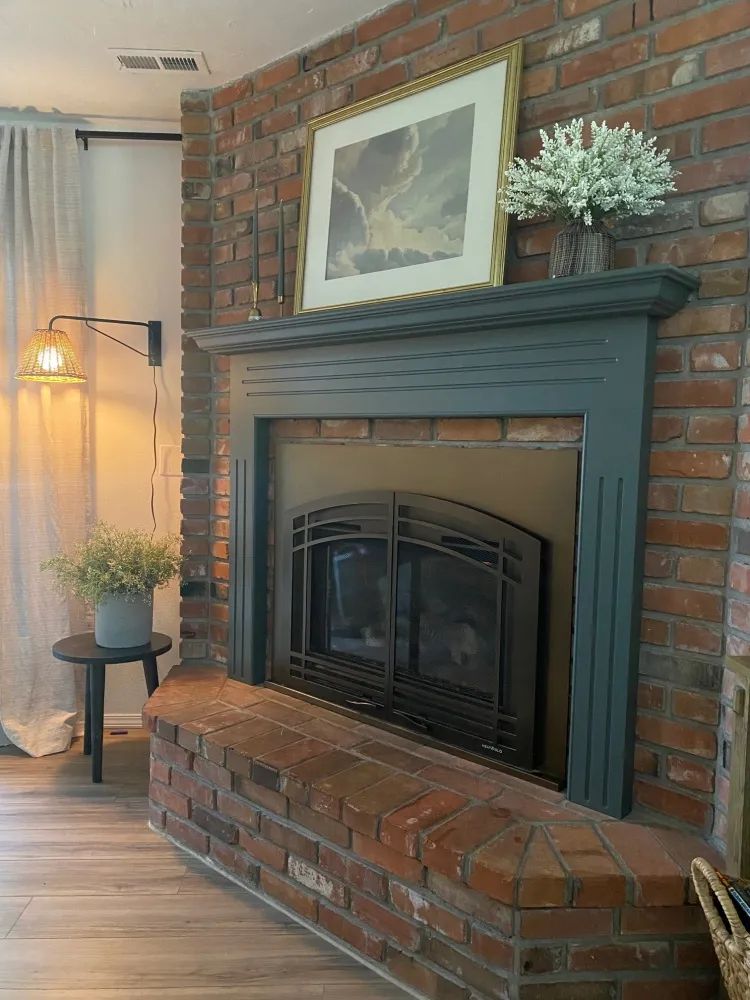 Spring/Summer
Above are examples of how to use winter taper candles and spring taper candles. You can see burgundies and dark purples for the fall and winter months, but in the second picture, smoky gray is used for spring and summer.
The most important thing is to keep it fun and remember that your home is yours. Decorate it in a way that makes you and your family enjoy being together, makes you want to head straight there after a long day, and miss it while you're on an extra long vacation. It is the place you spend the most time, so make it a reflection of yourself and incorporate things that keep you happy. Happy Spring!
Originally printed in the April 2023 issue of Simply Local Magazine
Never miss an issue, check out SLM's digital editions here!