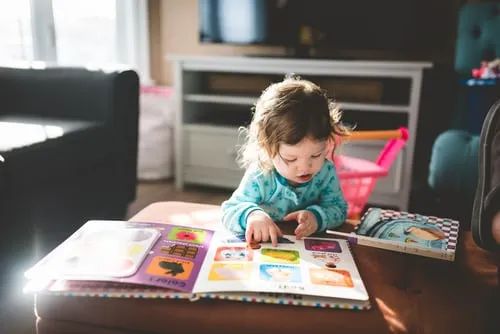 Raising Readers: Do's & Don'ts of Children's Books
November 24, 2021
(with Connie and Nan from Friends of Billings Public Library)
Reading is important, fun, and a great break from screen time. Today, we've got a few tips for helping you choose the best books for your young reader, paired with some encouraging words from our retired teachers (and book lovers), Connie and Nan, to keep our kids interested in reading.
Thanksgiving and Christmas break are wonderful times to cuddle up with hot cocoa and a story. We're never too old for a good book, so even if they grumble a little, just remember that a nostalgic, feel-good story coupled with quality time are priceless.
Raising Readers
Begin reading to your children as soon as they are born (or you're able). Billings Public Library has a program for reading 1,000 books before kindergarten (along with programs like Books & Babies and weekly story times for littles). Visit here to learn more.
Model reading for pleasure and speak well of people who read.
Have a variety of reading material around the house (magazines, comics, books, and tutorials… it all counts as reading).
Never use reading as a punishment.
Don't quit reading to your child even when they get "too old." Maybe switch it up. You read a page and then the child can read a page or chapter. Reading aloud is important for so many reasons. Also, audiobooks or VOX books are a great option to enjoy together.
Learn something new as a family. A "How-to" book might be just the ticket!
Children's/Middle Grade (MG)/Young Adult (YA) Book Recommendations
By around second grade, kids begin to discover non-fiction books that can be both educational and engaging. It can bring reading to another level. The Billings Public Library has a great Children's Non-Fiction section where kids can get books on drawing, cooking, sewing, origami, trivia, sports, world records, and more.
There are so many beautiful baby and toddler books available today. Though, you can't go wrong with the classics. Goodnight Moon and Love You Forever are still treasures.
Many Elementary readers like Dork Diaries, Diary of a Wimpy Kid, Geronimo Stilton, Fancy Nancy, and Junie B. Jones. Graphic novels like Bad Guys and Big Nate are also extremely popular and fun. [Do kids still read Goosebumps?! For the brave ones!]
MG readers might be ready for Land of Stories, Harry Potter, Warriors, Wings of Fire, and other lengthier chapter books.
YA readers seem to enjoy fantasy and dystopian books. Anything with dragons, vampires, magic, and/or a longer series are great. Try Hunger Games, Divergent, Twilight, The Waterfire Saga, Shadow and Bone, Maze Runner, and many others.
There are some teen readers, with parent discretion, who would love to read books marketed for adults such as: the Wheel of Time, A Song of Ice and Fire, ANYTHING written by fantasy author extraordinaire, Brandon Sanderson, etc.
How to Give the Right Book
Fit the child's interest, age, and reading level… and try not to take it personally if your child isn't interested in reading the types of content you are. More than anything, we want them reading, and you never know, they may come around to your Classic Literature, Western, or Mystery eventually. Give them time.
Give a bookstore gift card and let the child pick out their own reading material.
Books by Montana authors make great gifts… including Jelly Bean Dean by local author, Tracy Stanaway, for the young readers, and Nav'Aria by K.J. Backer (that's me!) for teens with parent discretion and adult readers (intended for a mature audience) –both series available at Simply Local Marketplace.
Books about Montana like Who Pooped in the Park are fun too!
A book that you loved as a child might spark their interest.
Find a website that would list new and popular books for each age level. Lots of great books coming out in 2022!
Books for a specific holiday can be popular. The Billings Public Library has Children's books (and DVDs) sorted on one wall for each holiday. They are fun to revisit each year.
Don't forget that the Book Nook (in Billings Public Library) has many popular, well-loved books for a fraction of the price, as well. Great option for gift-giving.
Winter and the holiday season are headed our way! Don't forget to add a book to your child's Christmas list after reading through these helpful tips. Thanks Connie, Nan, and Friends!
To learn more (or to join) Friends of Billings Public Library, visit: Friends of Billings Public Library | Billings, MT (friendsofbillingslibrary.org) . And stop by their Used-Book Sale each Fall and Spring (follow on social media to always stay updated on these sales/events).