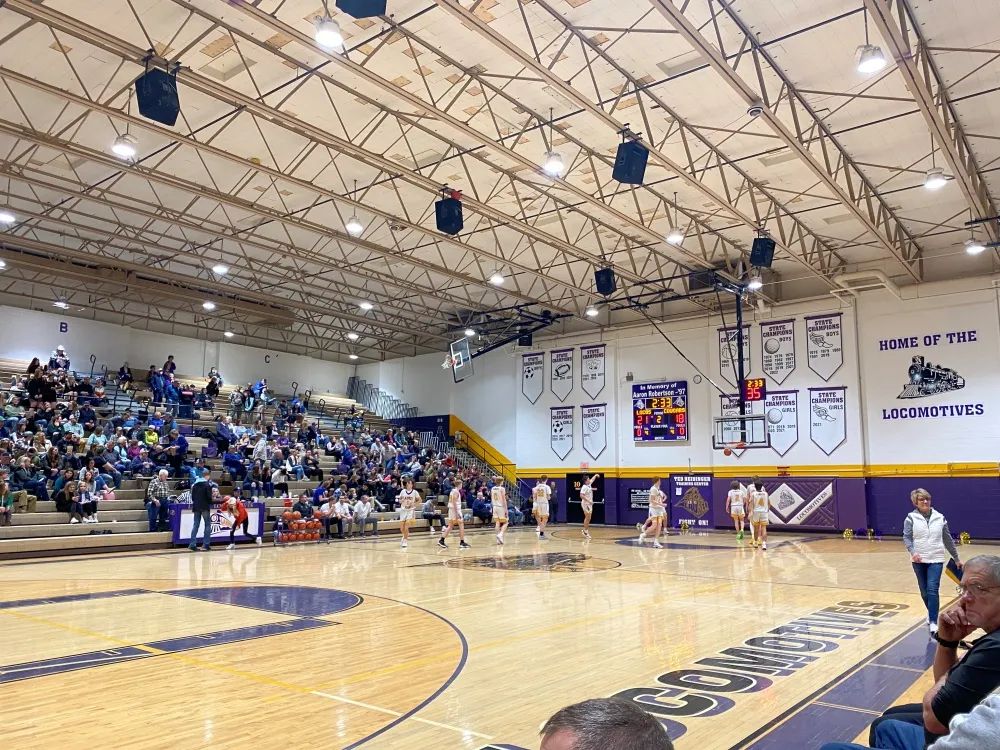 Planning for the Future: Laurel Public Schools
April 2023
by Kelly McCandless | photos and renderings courtesy of A&E Design
In all instances, people work to ensure infrastructure keeps up with demand; new technology, increased capacity, evolving needs… the work to keep up is constant. Laurel Public Schools is planning for the future of students in the community. As the population grows, aging facilities have become a dire situation impacting the educational environment.
Matthew Torix, Superintendent of Laurel Public Schools, shared that the most pressing concern is student safety and the quality of the learning environment. "When you have schools built in the '50s, they're not wired for computer access demanded today, the windows are small, we need lighting improvements. All in all, the classrooms aren't set for modern educational needs." Pull out quote?
Torix quickly notes that there's no fault to assign in the buildings' needing upgrades and more. They've served the community for a long time and are facing the same needs any building would require as they age.
What's at Stake
The issues at hand are related to deferred maintenance, dangerous infrastructure, inefficient mechanical systems, outdated learning spaces, classroom capacity, and transportation issues. The biggest need is found at Graff Elementary. This school has major foundational issues caused by the water table. "It's an old building, and the construction methods of the time didn't address the water issues. Today we have permanent water under the building rotting the foundation. We have large concrete pillars that are reducing in integrity because the water is eating away at them," Torix explains. They've worked with structural engineers to put temporary solutions in place to ensure the safety of students. But these structural engineers have also told the administration not to put another dollar into the school.
The other buildings are not out of the woods, however. "We have heating issues and mechanical systems issues. It all needs to be upgraded. We've made investments into buildings individually, but we have a whole scale need for building renovations," Torix continued. The outdated systems are difficult to maintain, which builds on top of capacity issues and other major concerns. Students learn in exterior trailers with no restrooms and traveling between buildings, meaning multiple access points and a lack of proper monitoring equipment for surveillance, door access, and other safety concerns. Pick-up and drop-off circulation and traffic issues exist, and each school notes that access for pedestrians and bicyclists is less than ideal.
The buildings being discussed were anticipated to last 30 – 50 years. Most are at least 60 – 70 years old today, meaning they've served beyond what was expected. "Right now, we don't feel like the learning environment is at its peak. We need to create an environment of learning for our students while also being good stewards of public tax dollars," Torix explained.
To that end, a committee carefully reviewed what Laurel Schools need and if the current buildings can be remodeled to serve the need. They assure that the bond in front of voters is the most fiscally responsible solution available.
On the Ballot
If the ballot measure passes, Laurel Public Schools will look to consolidate its campuses while remodeling what they can and building what they need. "We're looking at closing South, moving those kids to West, and building a new school for grades three through five. We would consolidate down to a Pre-K through second grade campus and a third through eighth grade campus, which would ease strain on bussing and transportation. And, moving fifth grade out of the middle school would allow for growth in capacity there," Torix explained, emphasizing how a new building near the middle school for 3-5 grades would solve some of the concerns.
Key figures to note:
Two bonds- one for kindergarten-8th grade (approx. $57 million), one for high school (approx. $29 million). These figures were being finalized at the time of this writing. Visit https://lps2023bond.com/ for up-to-date information).
Expected net to a $100,000 home (approx. $13/month) calculated on assessed value not market value of a property.
"The middle school is in excellent shape," said Torix. "It's just full with the fifth-grade students there as well."
The impact on taxpayers is a bit complicated as Laurel will have the previous bond coming off in the next couple of years. The expected net to a $100,000 home would be approximately $13/month, which is calculated on the assessed value, not the market value of a property. And, as more commercial taxpayers come online, the burden on residences will decrease further.
With over 1,900 students in Laurel Public Schools and growth all but certain in the near future, addressing the schools is a must. As Torix notes, Laurel will tackle whatever they can afford to do to best serve the students and be fiscally responsible to the taxpayers. "The students deserve a safe educational environment conducive to learning in this century," summarizes Torix.
Get more information at https://lps2023bond.com/.
Originally printed in the April 2023 issue of Simply Local Magazine
Never miss an issue, check out SLM's digital editions here!