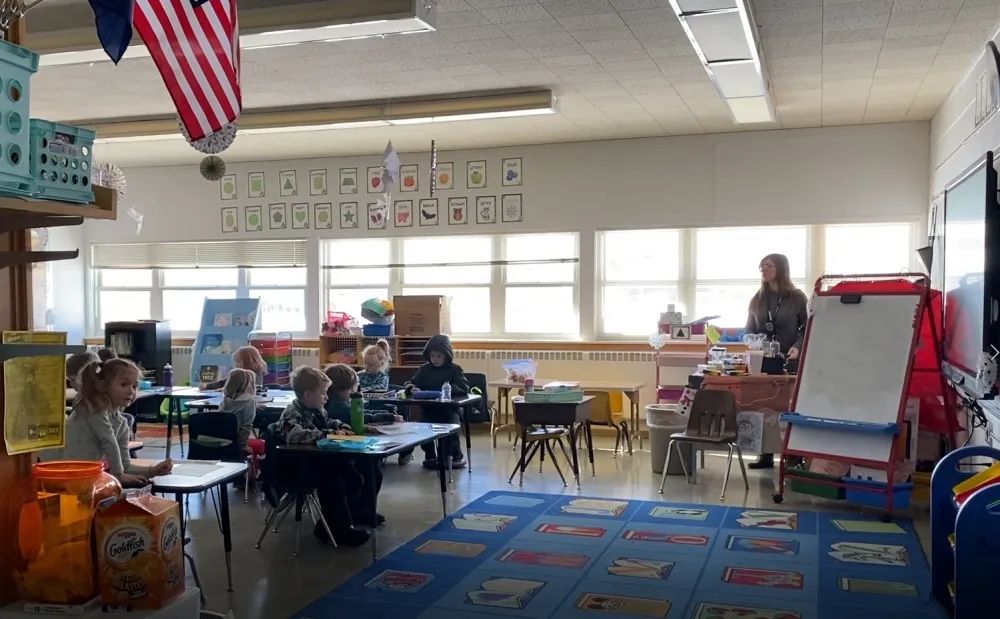 South Elementary School in Laurel, MT | photo by A&E Design
Laurel Schools Seek Bond Support from Voters
March 28, 2023
by Kelly McCandless | photos & renderings by A&E Design
On May 2, 2023, residents of Laurel will be asked to vote on a bond for Laurel Public Schools. The district outlines the need, what they're proposing, how it will solve the identified problems now and how it will serve Laurel in the future. Here we've outlined the specifics of the ask to help understand the bond in question.
The Why
Laurel Public Schools (LPS) lists the following reasons why this bond is needed now:
Schools are at capacity.
Buildings are at the end of their life.
Students need modern academic and physical education environments.
Full details on these reasons for the bond are explained on the bond website at https://lps2023bond.com/.
The What
LPS is asking voters to approve a total of $88,000,000 in bonds, which breaks down to one $31,000,000 bond for the high school and one $57,000,000 bond for the elementary schools. The website notes the cost will be $12.90/month or $154.81/year on a $100,000 home.
The How
How will these bonds solve the problems? The images and details below outline what will change across LPS.
Elementary District Plans

New Construction at Mogan Field: An entirely new school will be built at Mogan Fields to accommodate 3rd – 5th grades, moving 5th grade students out of the middle school (freeing up capacity for growth there). The new building will offer a dedicated parent drop off as well as redeveloped soccer fields.

Renovation and Additions at West Elementary will help accommodate moving kindergarteners from South Elementary to West: A two-story classroom addition, overall renovation, a new auxiliary gym and a new parking lot with parent drop off.

Demo and New Fields: Graff Elementary has reached the end of its useful life as a building, but the space will continue to serve LPS. The bond would turn the current space into a track, community soccer fields, a softball field and offer parking.

South Elementary Renovation: The administration for LPS will move to the renovated South Elementary building. The modular classrooms will be utilized for storage and the existing sports fields will remain for LPS use.
High School District Plans

Laurel High School will see major renovations of the special education space, the administrative offices and the library. The athletic areas will be expanded, and the Career Training Education spaces will also expand.
Examples of the newly developed and renovated spaces for both the high school and the elementary schools can be found here [https://lps2023bond.com/plans]. More details on the budget as well as the tax implications are detailed on the bond website at https://lps2023bond.com/. Finally, check out full details on each of the items above by checking out the presentation deck here.