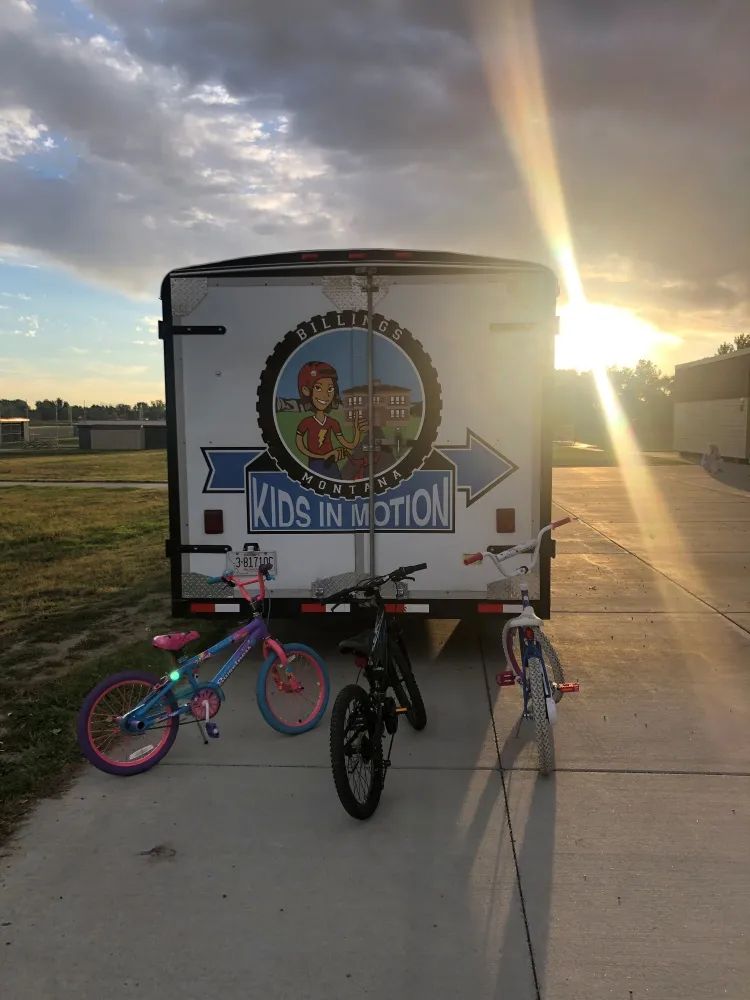 Kids in Motion Keeps Kids in School
February 22, 2023
With caregivers working around a variety of schedules, buses accommodating qualifying students, and kids still needing to find a safe way to get to school, bicycles are often the best and most reliable method for families to ensure safe transport. A broken bicycle often means a major kink in a family's plans.
Kids in Motion started in 2014 as a partnership between School District 2, the City of Billings and the Education Foundation for Billings Public Schools as a program to help keep kids' bikes safe and reliable. Thanks to a seed grant from SCL Health as well as the generosity of other donors over the years, the program has served kids for the last nine years, repairing bicycles so students can continue riding them to school.
Kids in Motion offers bicycle tune-up clinics each fall and spring at different schools throughout the district. The program is simple: kids drop their bikes off in the morning when they get to school and tell the team what is going on with it. Qualified bicycle mechanics spend the day repairing the bikes to the best of their ability. Repairs may include patching leaky tires, simply filling tires, tweaking or replacing brakes, fixing chains, and adjusting seats. Some more complicated repairs may be possible but are not guaranteed.
The mechanics inspect every bike carefully to check for other issues not reported by the student or caregiver and report anything unrepairable at the end of the school day. Kids are able to get home with a bike that is once again reliable and safe.
From the school's side of things, the program goes further. Kids in Motion (affectionately known as KIM) notifies the schools they're visiting ahead of time so the students and families are made aware of the opportunity. KIM sends a bike safety curriculum to the school ahead of time as well so all students can be brought up to speed on safe practices during their Health/PE classes.
Since the inception of the program, more than 1,500 bicycles have been repaired, helping students to have a reliable and safe option to get to school. The program primarily impacts elementary schools but typically visits one to two middle schools each year. Any student is welcome to bring a bike, and little siblings who aren't in school yet may bring theirs as well.
Kids in Motion is a critical program ensuring the safety of more students, educating about safe transportation, and, oftentimes, keeping kids coming to school. If you'd like to learn more, visit https://kidsinmotionvolunt.wixsite.com/kimbillings. Spring KIM tune-up clinics will be announced soon at https://kidsinmotionvolunt.wixsite.com/kimbillings/events. Check and see if we're coming to a school near you!