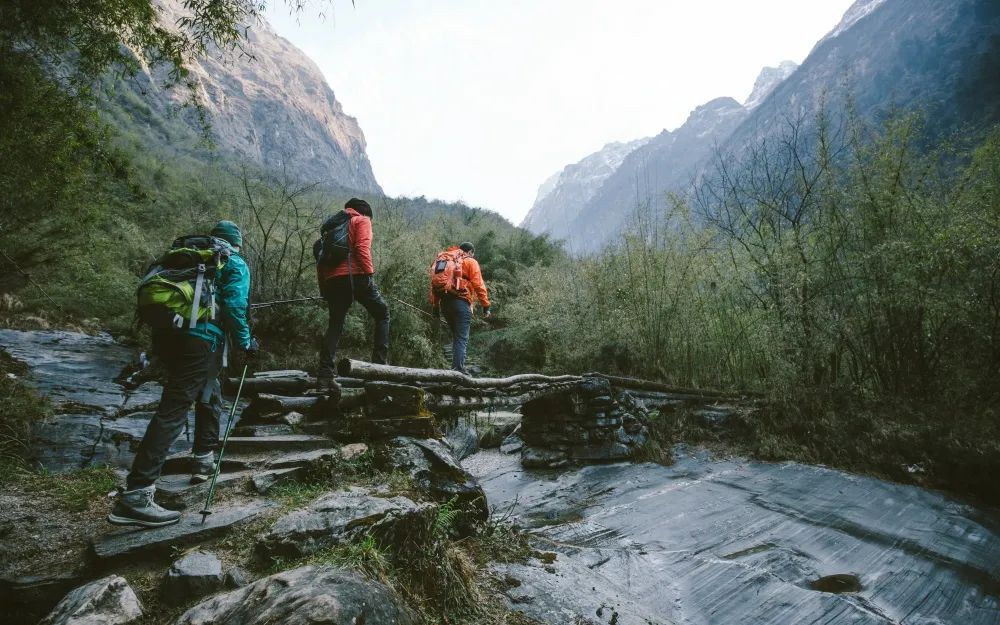 30 Ways to Mix Some Movement into Your Day
August 2022
A healthy and active lifestyle doesn't require waking up at 4:30am to workout. It doesn't require monotonous miles on the "dread"mill or a hardcore athletic training plan. And, it definitely doesn't require a gym membership.
Finding any time to move your body is better than nothing at all. Whether you have two minutes or two hours to spare, there are countless ways, tips, and tricks to adopt healthy, lifelong habits that keep your body fit and feeling good. At home, at work, or on the go, here are 30 ways to give your body a boost, mix up your movement, and put some FUN into fitness!
AT HOME
For the Homebodies
During TV commercial breaks, do squats, lunges, or hold a plank pose.
Do household chores with gusto! Scrub the shower with speed and vacuum with vigor.
Grab the family, turn on some tunes, and have an impromptu dance party!
Do calf raises as you brush your teeth.
Get off the couch and get moving with a virtual reality video game.
Find a no-cost virtual workout that you can stream in the comfort of your living room.
AT WORK
Make Sit Time Your Fit Time
Opt for a standing or treadmill desk to lessen the time spent sitting.
Elect to have a "meeting on the move" and walk while you talk.
Set a timer as a reminder to get up and stand and stretch every hour.
Skip the drive-thru and walk to lunch instead.
If you're relegated to your desk most of the time, incorporate chair yoga into your day.
Make your lunch hour a runch hour with a short jog.
ON THE ROAD
Move When You're on the Move
On road trips, take frequent stops to jump out of the car and stretch.
Stopping for gas? Do some push-ups against your bumper or lunges while you wait.
If you have a long layover, take a walk around the airport.
Skip the people movers and moving sidewalks at the airport and walk instead.
ON VACATION
Make Exploration Your Exercise
Be a tourist and explore the area on a rented bicycle or Segway.
Spending the day at the beach? Play and run in the sand!
If you're living that lake life, rent a SUP, paddle boat, or kayak for the day.
Book a hotel room on a floor that encourages you to take the stairs, not the elevator.
Golf or tennis, anyone? They count, too!
WITH THE FAMILY
Keepin' Fitness Fun
Bust out the backyard games like croquet, badminton, or corn hole.
Take an evening sunset walk or hike.
Make it an active date night. Try rock climbing (indoors, even, at STEEPWORLD), axe throwing (Öx Indoor Axe Throwing), or a night of dancing!
Let the playground be your gym. While the kids run around, do pull-ups on the monkey bars, or tricep dips on the park bench.
Billings is home to some exceptional dog parks so that Fido can find his fit, too!
FIND YOUR TRIBE
Strength in Numbers
Are you a new mom? Workout with the littles and try a Mommy-And-Me fitness class.
Join a local group that shares similar interests, like the Yellowstone Rimrunners or Billings Bicycle Club.
Reach out to your local Senior Center for low or no-cost fitness classes.
Register for a 5K or fun run supporting a valued charity in your community.
Remember, any movement is better than no movement. Get creative and make the most of those little pockets of time in your day to prioritize movement and find your FIT!
Originally printed in the August 2022 issue of Simply Local Magazine
Never miss an issue, check out SLM's digital editions here!