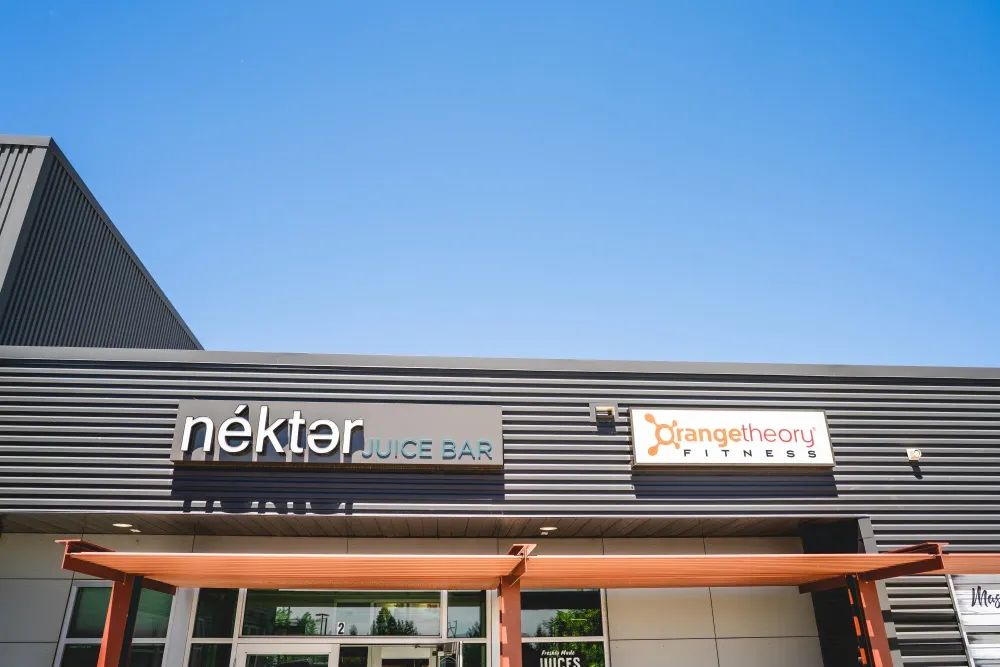 The Perfect Pair: Orangetheory Fitness & Nékter Juice Bar
August 2022
article & photos by jamie blotske
Regarding fitness, the workout routine is certainly necessary, but nutrition is equally as important. You can exercise all you want, but if your diet mainly consists of burgers, fries, and milkshakes, you probably won't see those 6-pack abs anytime soon. Some, if not most, health experts would agree that what you put into your body is more of the dominant factor in achieving desired physical results. As the saying goes, "You can't out-exercise a bad diet." With that in mind, let's look at one of Billings' best duos regarding health, fitness, and nutrition - Orangetheory Fitness and Nékter Juice Bar.
Orangetheory Fitness hit the scene back in 2010. Owner, Tempe Connell, was the one to bring this high-intensity training gym to Billings. It is best described as a total-body group workout that combines science, coaching, and technology to guarantee maximum results from the inside out. It's designed to charge your metabolism for more caloric afterburn, more results, and more confidence, all to deliver you more life. Speaking of more life, Tempe also opened up Nékter Juice Bar, which serves real ingredients, for real people, with real health benefits. The two neighboring businesses have proven to provide a quality of life for those who consistently use their services.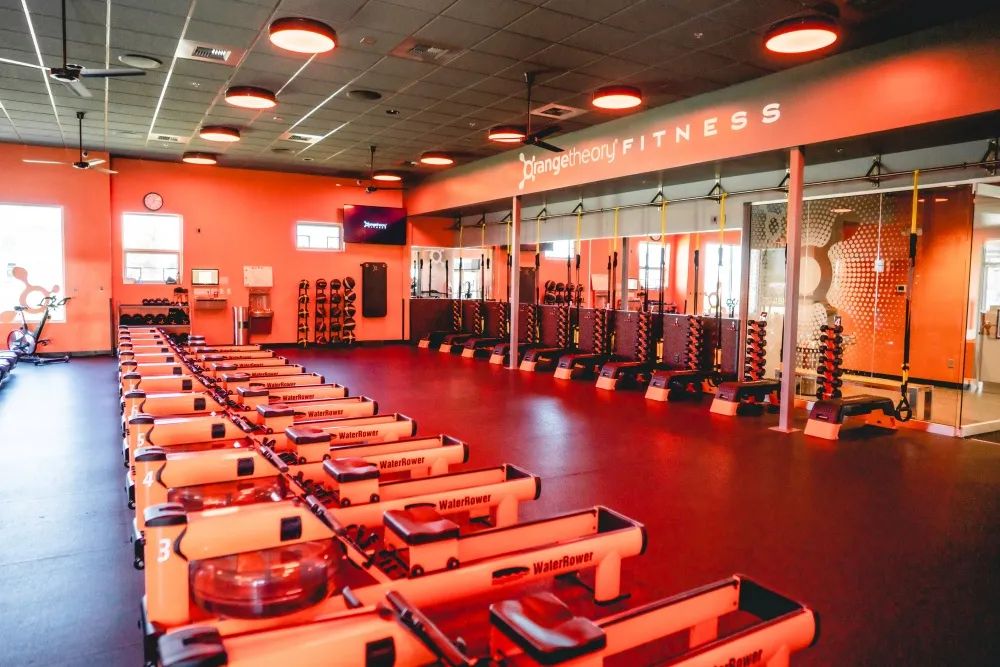 As previously mentioned, Orangetheory fitness focuses on the total body by combining cardio and resistance training. "The workout is different every day! It is heart rate based so that you can get the best and fastest results. By wearing your heart rate monitor, you can see in real-time if you need to increase or decrease your intensity," Tempe explained. She also said that each class is an hour long and is led by a coach, meaning you just show up, and they do the rest! Personally, when it comes to exercising, I love being told what to do. Instead of stumbling my way through a routine, I can be assured that my body benefits from a workout session when it is orchestrated by someone who knows what they are doing, such as a trainer or fitness coach. Tempe went on to say that Orangetheory is "VERY much a feeling of community as you know the staff is taking care of you and you are individually conquering so much with the other members." There is something to be said about doing things with others. Having a workout community provides accountability, encouragement, and fun!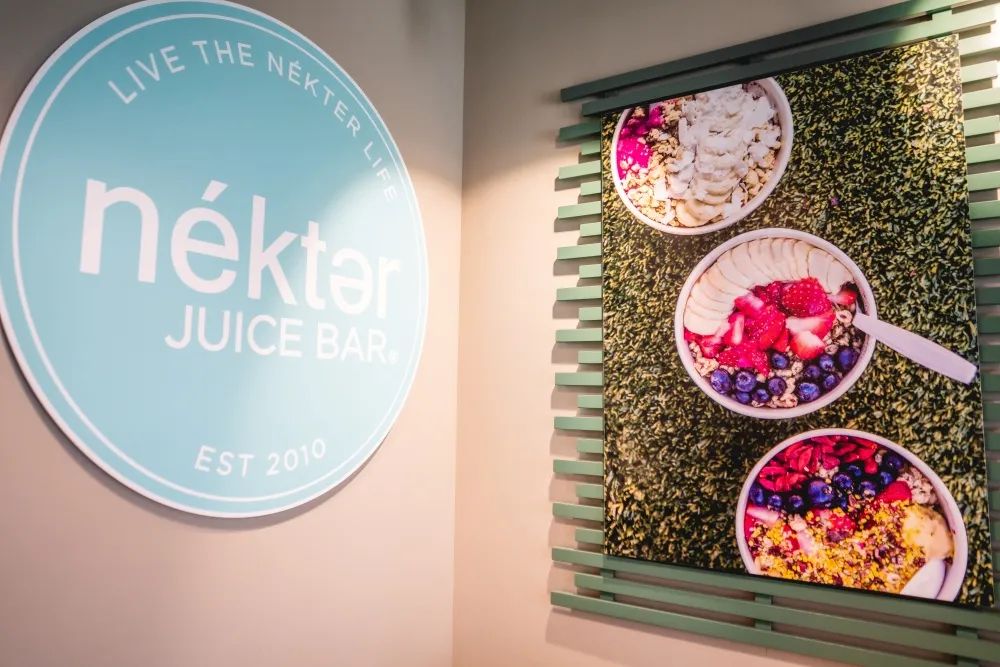 After your one-hour sweat sesh, head next door for a refreshing post-workout juice or smoothie. Nékter is a great place to "feed our bodies the minerals and vitamins we need to keep our bodies healthy," Tempe said. So much of our body's recovery depends on what we fuel it with, both before and after physical activity. "We offer fresh juices, cold-pressed pre-packaged juices, smoothies of all kinds, several acai bowls, along with healthy shots and snacks. We do not use dairy or sugar in our recipes. Instead, we use nut milks and waters and natural sweeteners like agave and fruit," Tempe explained. There is no doubt about what you're getting when you order from Nékter Juice Bar. Real ingredients that produce real results.
Partners in Health
Fitness and nutrition go hand in hand. They need one another to be truly successful. Tempe said it best in that they "complement each other so well. They both feed your body with what it wants and needs. When you introduce these habits to the body, it craves them! Research proves what exercise and a healthy diet do for our immune systems. Who knew drinking celery juice every morning could be so detoxifying and beneficial to the body?" Maybe you're not quite ready for celery juice, but we can all start somewhere, even if it's as simple as switching out your afternoon soda for a large glass of water. Little by little leads to significant change!
It's no secret that Orangetheory Fitness and Nékter Juice Bar have benefited the community of Billings. The members are dedicated, as they have seen significant health changes in their lives. "You know what else brings people back for more? The amazing humans that work at these places!" Tempe added. There is a culture that the two have created, and in her words, it's "magical." They have brought people together in a way that not many places can do. Whether an employee or a member, each person who walks through these doors genuinely cares for one another. They are a team, a family. As Tempe described the beautiful partnership of Orangetheory Fitness, Nékter Juice Bar, and all the people involved, simply put, "It really is special."
Originally printed in the August 2022 issue of Simply Local Magazine
Never miss an issue, check out SLM's digital editions here!