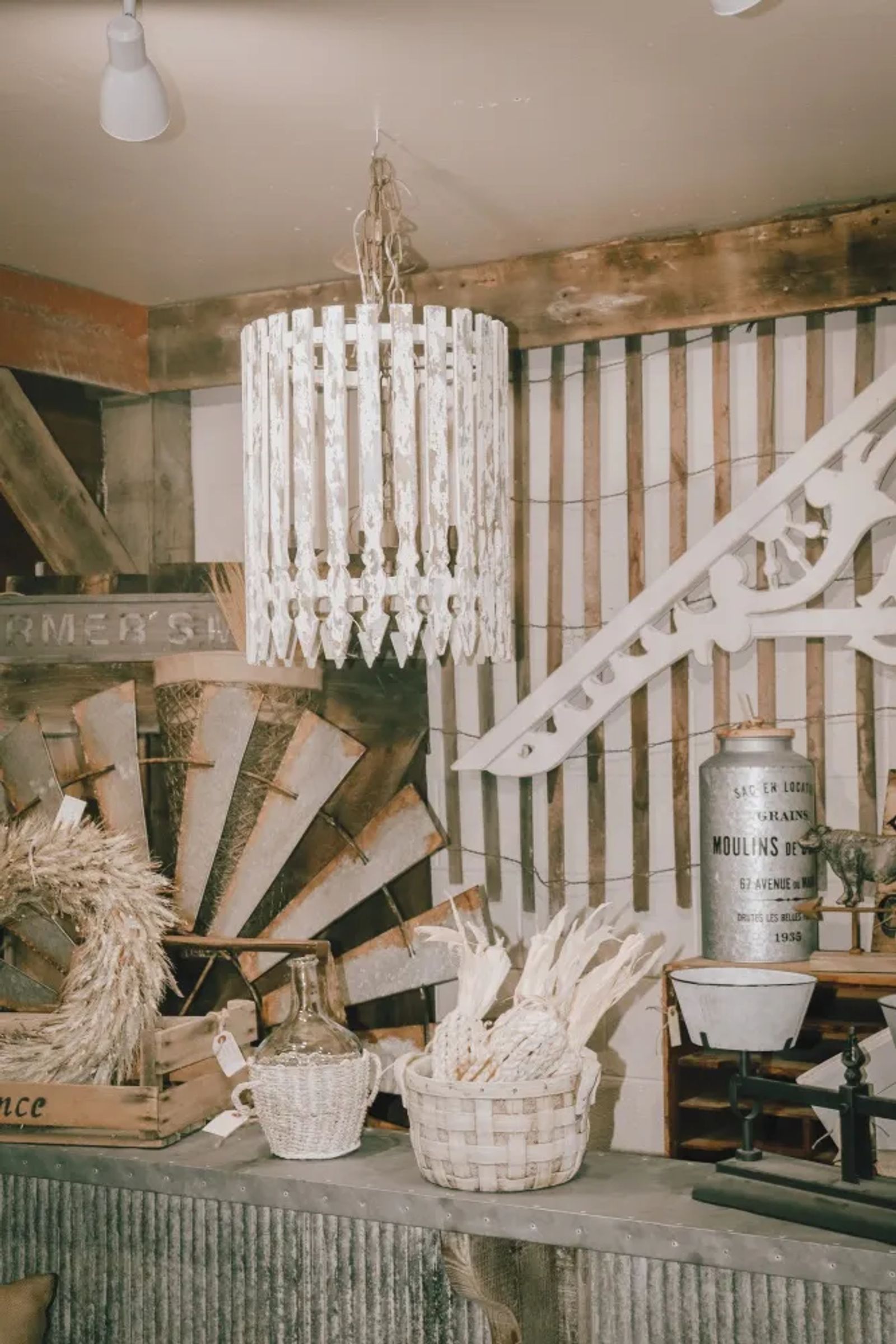 September 1, 2020 | article & photos by holly netz
Glossy magazine pages and Instagram posts display rooms filled with beautiful furniture representing current trends, or new furniture made in retro style. While few would argue the joy of sinking into a brand-new couch, a growing number of people are embracing actual pieces of eras past. A decade ago, most people that shopped at antique stores did so intentionally – with antique or vintage being the esthetic they sought regularly. Both HGTV remodeling shows and a growing interest in eco-friendly living have caused an uptick in a larger percentage of the population incorporating vintage pieces into their overall décor. One might use something old as-is, put a new twist on its original use, or keep the bones and upcycle the piece into something that blends with what they already own.
A seeker of all that is vintage, I considered myself fairly knowledgeable about the scene. When speaking with Shelly Turk of Marketplace 3301 (Montana's largest antique mall), a whole new picture of the life of old objects surfaced. "Antique" is a general word that encompasses many styles. Authentic "antiques" are pieces that are pre-1950. That means that the definition of "vintage" would be post-1950, and "retro" pieces are new items made to look old.
Additionally, many antique stores carry OOAK (one-of-a-kind) items; modifying something old for a new use, or creating art from old things. One of the most popular booths in Marketplace 3301 is a booth of "oddities and curiosities," including unusual OOAK items.
Putting aside definitions, more and more people are looking to shape their interior design to reflect or build their own story. Many choose to consider "old" for different reasons: esthetic, signature pieces, or to imagine a story behind a piece. Those new to vintage start looking as if it's a treasure hunt, most often ending in the purchase of something they'd never even considered. Many new to the scene come looking to fill an emptiness, so many generations of throwaway items have brought. They're looking to add things into their homes to build their own legacy. They choose pieces that speak to them because they want to keep them, not throw them out in 8 years for the newest living room set. A surprising new trend today sees young couples looking for something to use for their wedding that can later be used in their home, thus building their story from the ground up.
Many true antique collectors are fading, and antique stores solely carrying that era are disappearing. Shelly shares that she sees large buyers coming through, sweeping up anything pre-1950. Those buyers ship huge lots of our antique history to China. She laments that when that trend returns, those pieces will be far scarcer. She has also faced antique purists, enraged that someone would put a coat of glossy paint on an antique, compromising its integrity. However, for many newcomers to the "using old" scene, that coat of paint saves a piece, and a new buyer can picture it amongst their current décor. In its original state, the piece may be shipped off or otherwise discarded. The reinventing of an old piece can attract a new buyer that will give it a fresh, long life. Many of the younger generations are also embracing the fact that old pieces are built to last. Real wood, dovetailed joints, and solid construction have kept them alive through many years, stored in sheds and barns. As a culture, we are re-embracing the importance of quality.
While antique malls still have collectors as steady customers, the one-piece shopper is a booming demographic. Shelly considers her staff "personal shoppers for those that walk in and need help imagining." Booths that are set up and staged well also help new buyers discover how something old can be used in their home. The realization of how to incorporate a vintage piece into current décor is one that can be addicting. Those new to vintage hunting may discover a piece that speaks to them or sparks a memory they have since forgotten. Regardless, many of them become repeat customers after catching the bug.
Shelly also shares that since COVID, she sees that many people are cleaning, decluttering, and redecorating their homes. With this, there seems to be an increase in having décor reflect the owner's personality when reimagining their space. Her advice? "Look for and try something totally different. Instead of looking for something to buy, look for how something is presented," says Shelly.
Vintage and antique are not only found in antique stores. Think twice, and have others think twice, before throwing things in the landfill. Many adult children find themselves clearing out estates with no idea what something might mean to someone else. Seek guidance, whether from an antique store, a relative, or an internet search. Many old things not only have life left in them but a story that goes with that life. The next chapter in that story could be yours.
With 115 Vendors from 5 states, Marketplace 3301 will be celebrating its 10th anniversary in November. They hope conditions allow for a celebration.
Originally printed in the September 2020 issue of Simply Local Magazine
Never miss an issue, check out SLM's digital editions here!