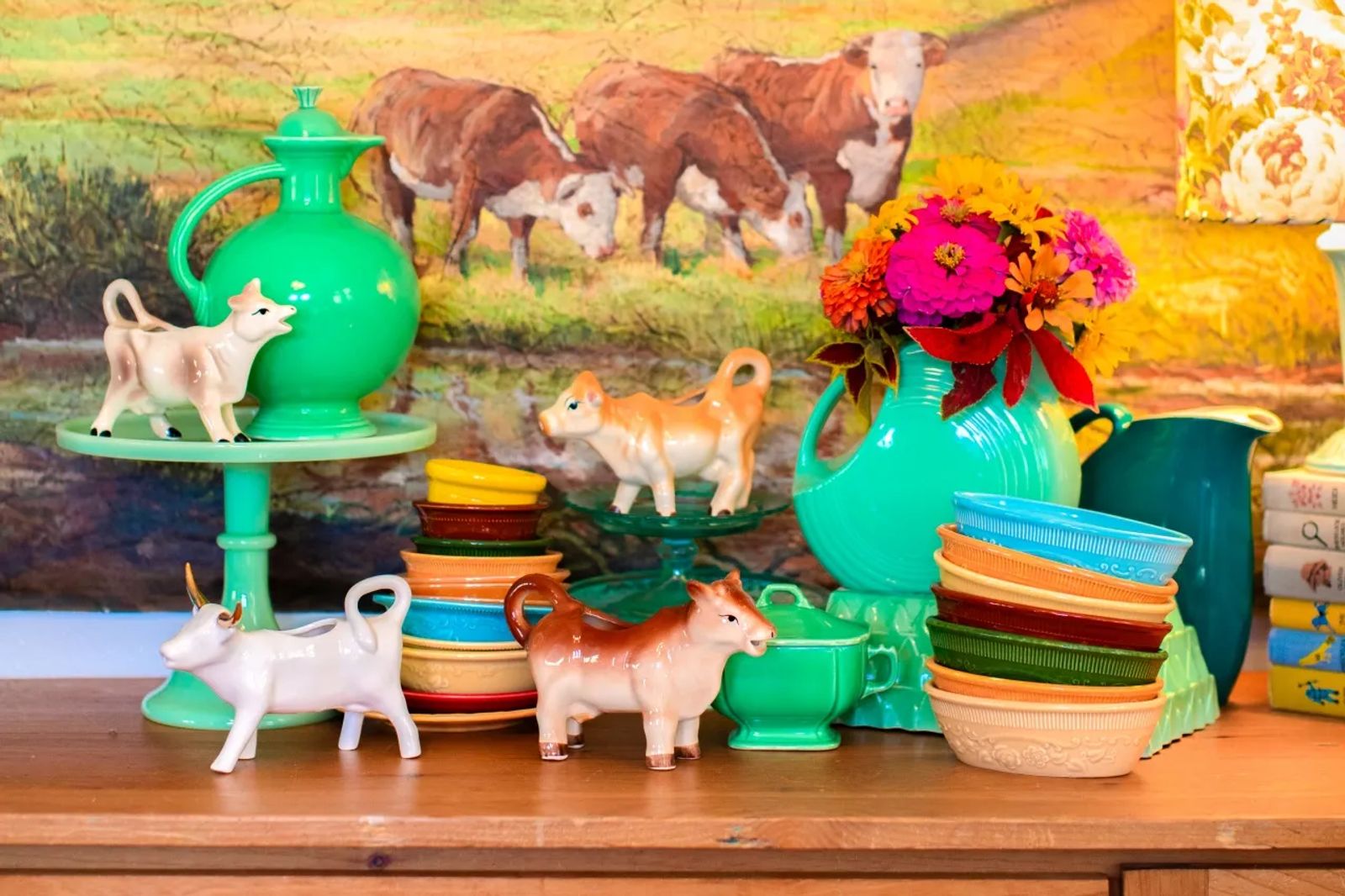 Collections and Collectors
September 1, 2020 | article & photos by holly netz
Many reasons exist as to what items one might choose to collect, something as simple as a garage sale find can spark a memory or a curiosity. Clinically speaking, collecting items that spark a memory can help ease anxiety about losing a part of oneself. Carrying those memories forward helps the past to continue to exist in the present. Some may collect simply for the thrill of the hunt, and others to feed an interest. Some collect for themselves; others belong to a broader community of collectors. A few turn their passion into a business, most often making only enough money to support their hobby.
Regardless of original intent, the collectors I spoke with all reiterated the same mantra. Collect for the love of what you collect, not with the anticipation of making money. Collections reflect the owner. Much can be learned about a person by what they collect, why they collect it, and how they talk about their collection. Collections seem to take on a life of their own, becoming much more than a display. They are most often a reflection of something deeper.
Gabriel Hink has transformed his love of collecting toys into a side business. It mostly pays for his collecting and has connected a community of toy collectors in the Billings area. Collecting comics as a kid, he purchased his first toy while in the Marines, discovering a Star Wars toy resurrected good memories. Thus, his lifetime of collecting began. His store holds thousands of toys from all genres. He also sells on eBay and buys and trades collections. He is quick to note that part of the joy of collecting is to help others with their collections. Many toy collectors prefer NIB (New in the box). While he respects that and finds those toys for them, his personal collection is made up of items that he can hold, use, and enjoy.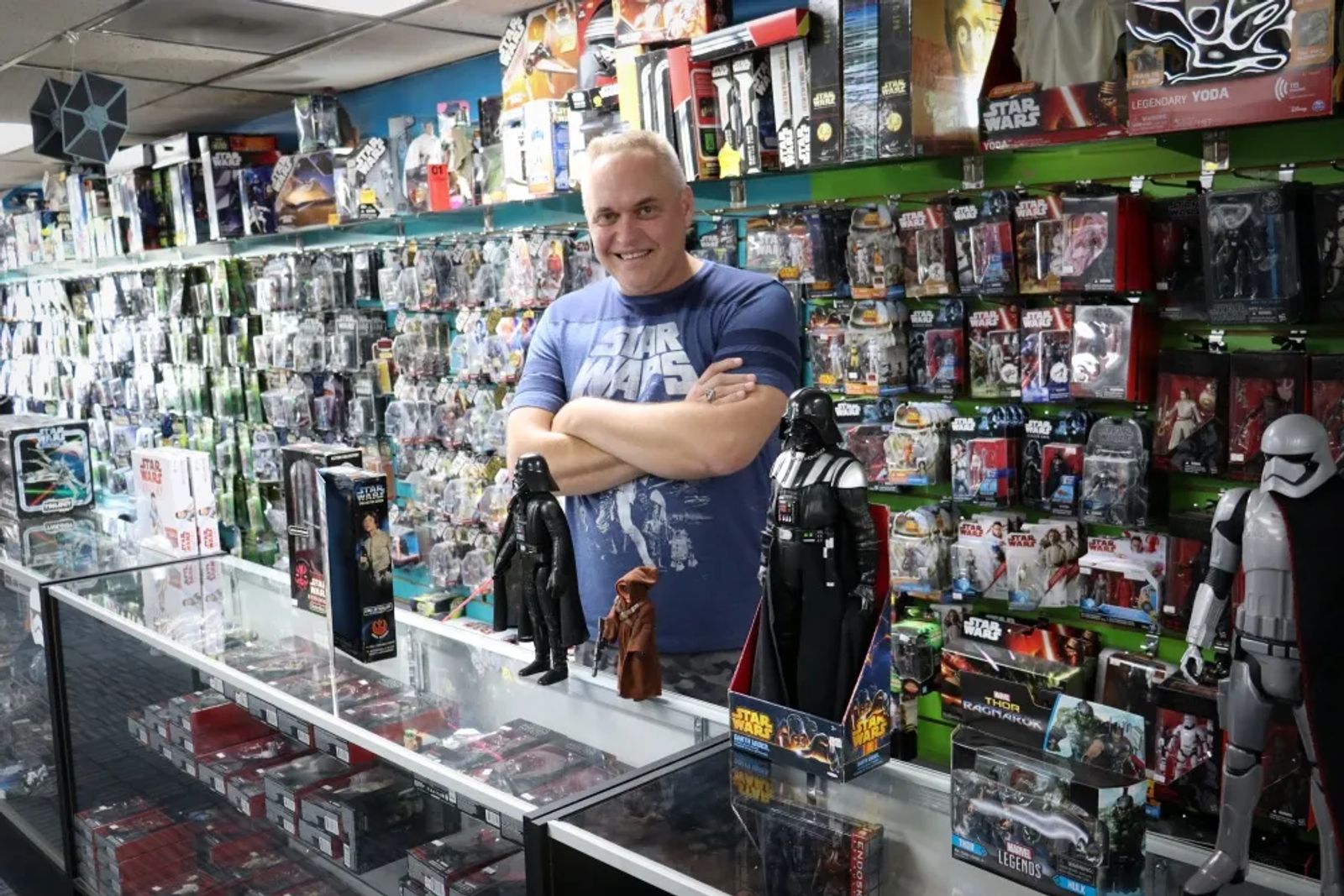 The demographic of toy collectors has changed. Years ago, collectors knew what they did was considered "geeky." Now, a large percentage of Millennials and GenZ have become interested. Gabriel credits much of this to the Marvel movies and mainstream movies and books. He loves seeing new collectors and finding rare pieces for others, stressing that an item is only valuable when matched with the right owner. His final thoughts on collecting are "Collect because you love it. If you ever decide to sell your collection, know that it took you 10-20 years to build it. You need to plan on 10-20 years to sell it if you want the maximum amount of money out of it. Collecting should never be about money."
Ruth Pollard came to the states from London in 1994 and settled in Billings in 2006. Collecting teacups became a way to carry on her culture with her family. "The longer I've been away from England, the more I want to grab hold of that heritage." Rather than entire sets, Ruth collects only the matching teacup, saucer, and plate. In doing so, she doesn't only enjoy the beauty of the collection; she also uses it. About 26 sets adorn her main display, and Ruth has multiple pieces that she uses daily. She collects when she travels and collects for the memory. Her favorites are sets from the Queen's Diamond Jubilee, which she attended, and royal weddings. Carrying on the vein of sharing her culture with others, every April 23rd (St. George's day), she hosts a large gathering of friends from her children's school for an annual authentic tea, serving traditional English desserts. She (as most Londoners) solely drinks English breakfast tea, not any of the popular tea varieties in today's culture.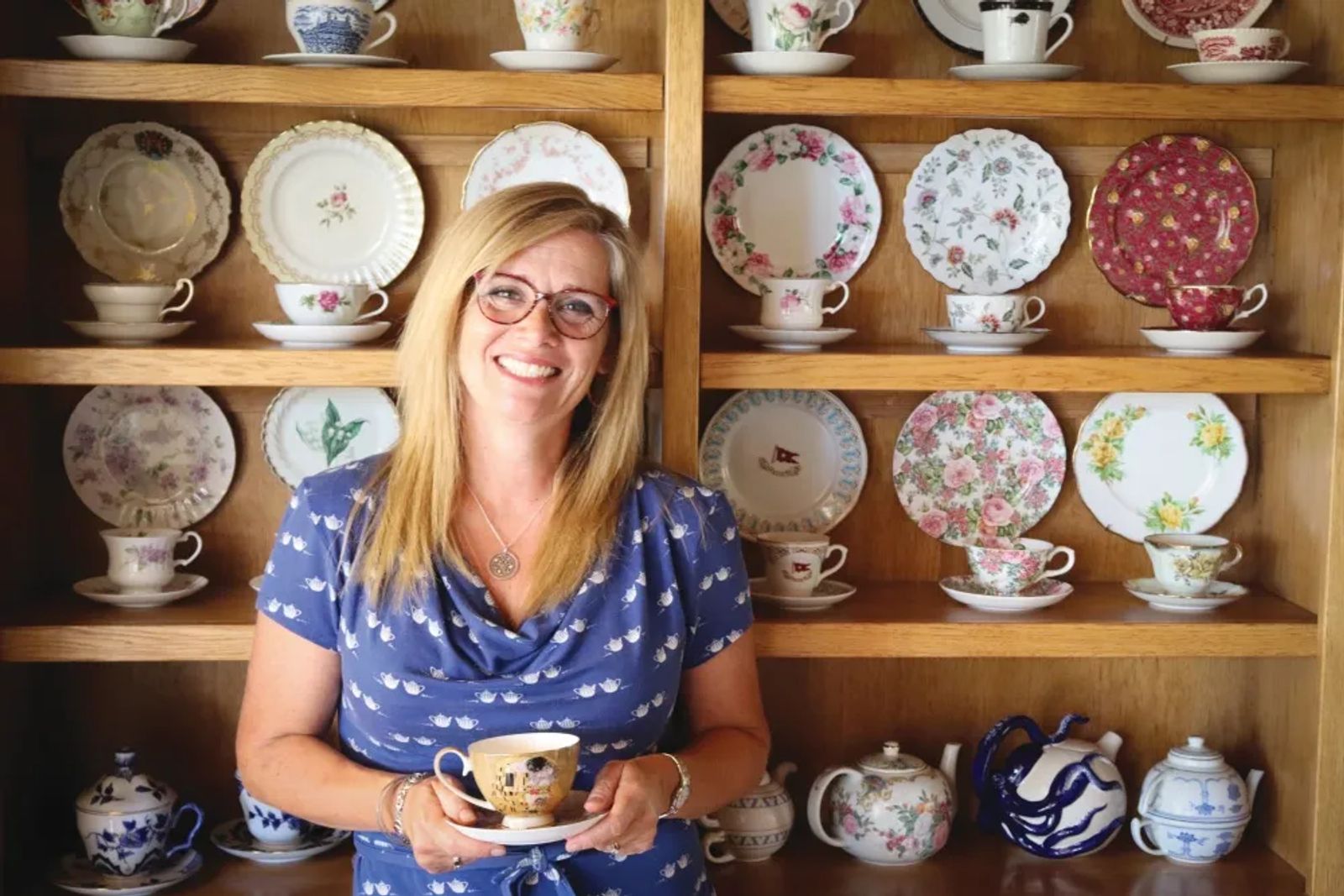 Dyann Rohrer moved to Billings as a child, she grew up paying attention to family rituals and traditions and hung on to those. On a shopping trip with her Mother-in-Law, she came across an antique lunchbox that looked like the one she had growing up. That Betsy Clark lunchbox started a hunt that never stopped. With 54 lunchboxes, Dyann has a few rules about collecting- she collects only metal lunchboxes, not plastic, and she doesn't buy on eBay. Dyann goes online to check values but enjoys waiting rather than instant gratification. Her husband has joined the thrill of the hunt, and they find lunchboxes in antique stores along the backroads of their travels.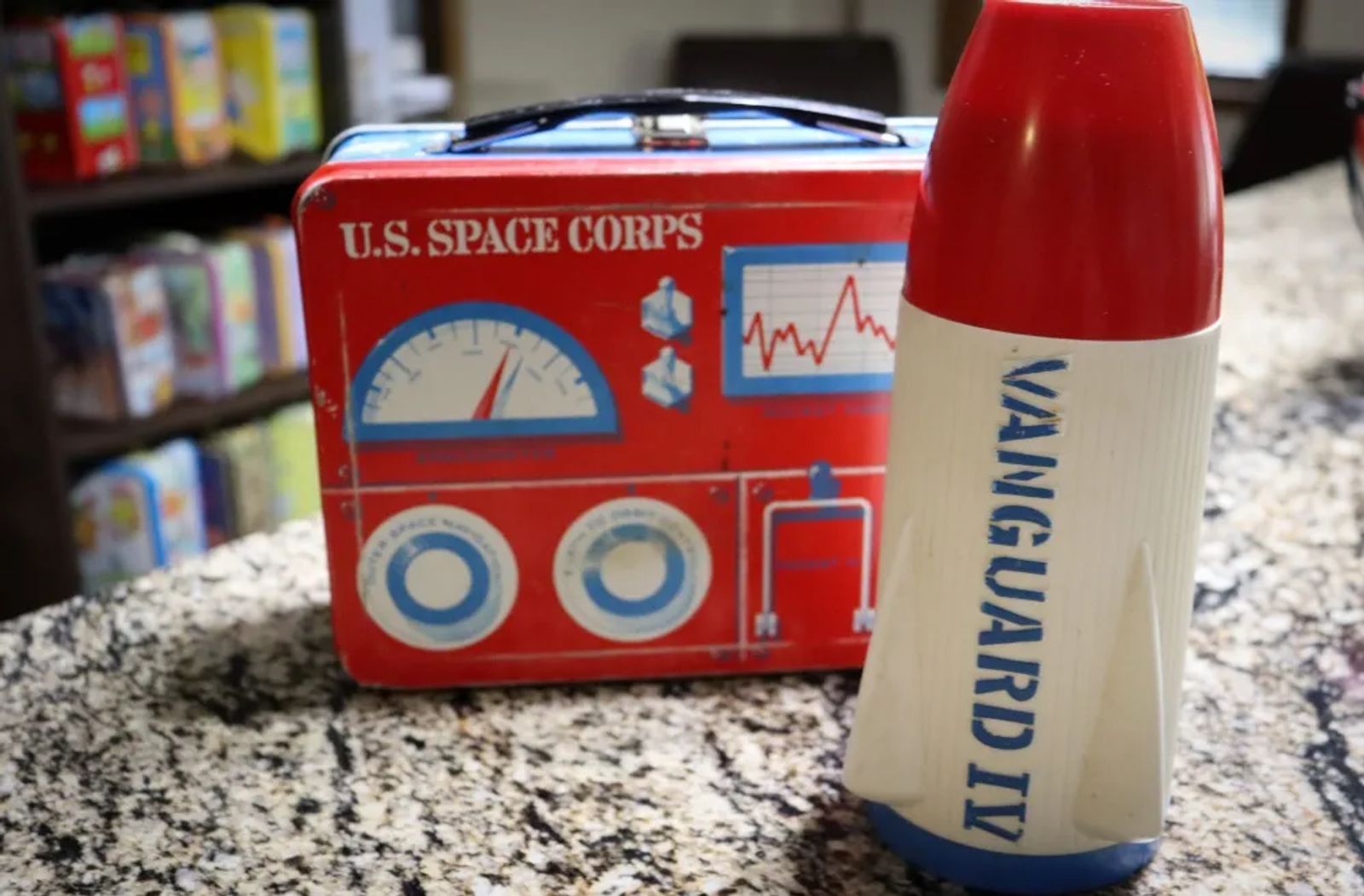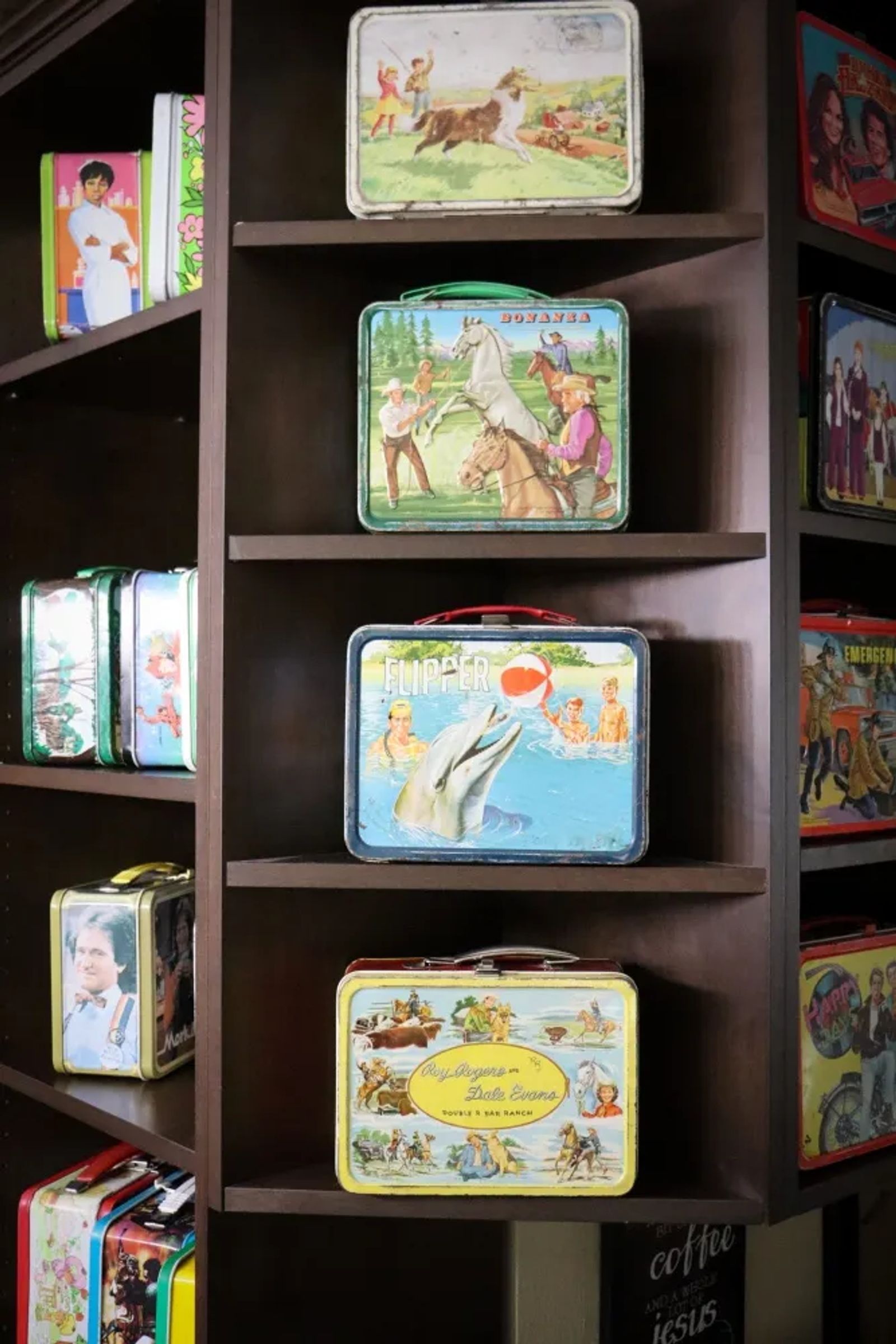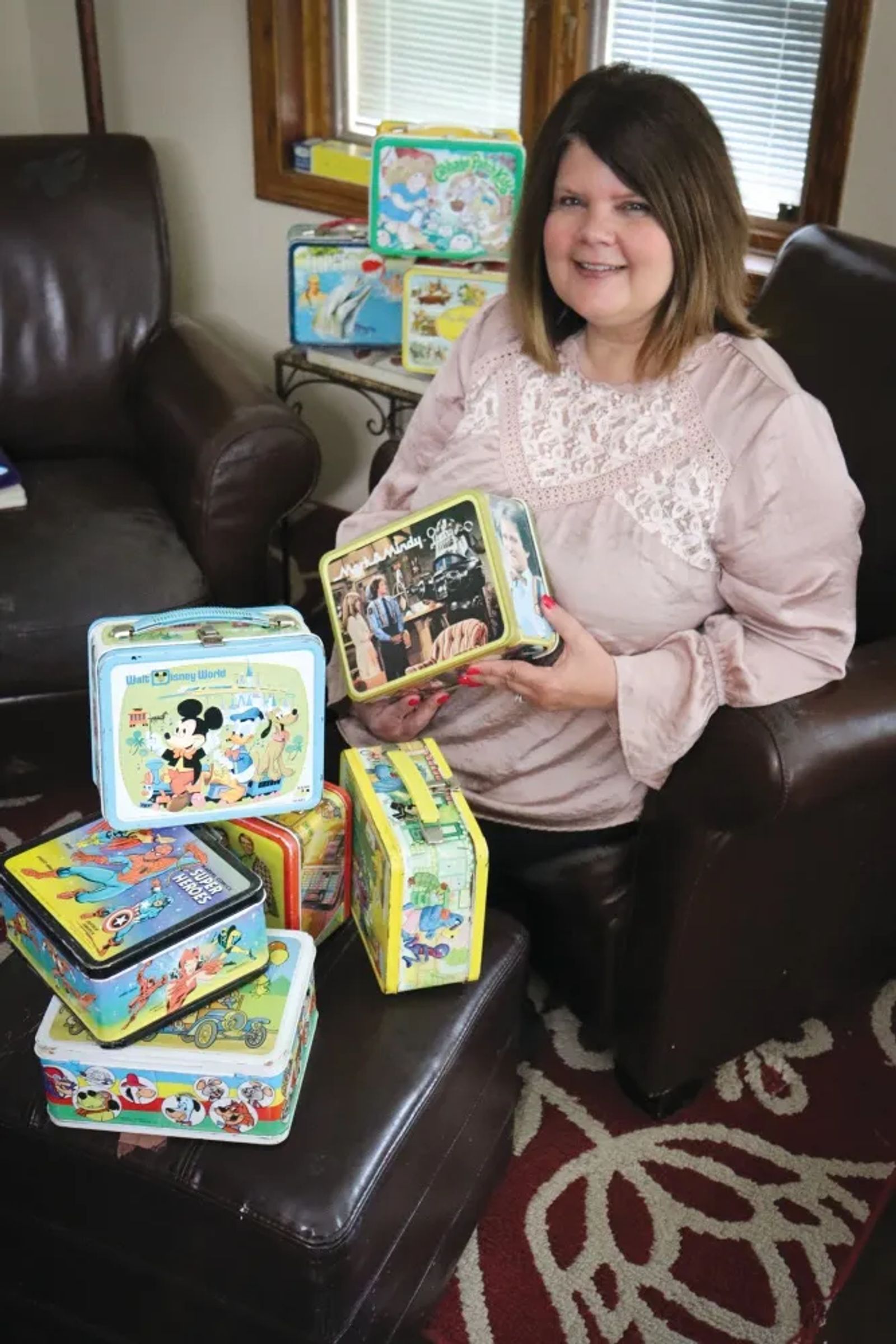 Many of the boxes she displays now are related to memories of a trip or pay homage to something. Her boys both played baseball, so a rare "Play Ball" box is amongst her favorites. Her oldest lunchbox is a 1953 Roy Rogers, one of the domed shaped boxes are the rarest. She says finding a matching thermos is akin to finding a unicorn. She loves that they are a conversation piece. When she remodeled her kitchen, having the right amount of space to display her collection was a priority. "The thing with collections is that they may show a lot of value, but the only value is what the person wants to spend on it."
A lifelong avid reader, Lindsay Blackburn loves books. Her "bookstagram" account (@lindsaylovestoread) revealed a whole sub-genre of Instagram accounts dedicated to book photos and reviews. On New Year's Day 2019, she set a goal to make a "commitment to fiction." Before this, she had almost exclusively read non-fiction for learning or personal growth. Her deep dive into fiction has allowed her space to immerse herself in stories and read purely for fun. When asked about her favorite book, she offers three: Pride and Prejudice, 84, Charing Cross Road, and The Poisonwood Bible.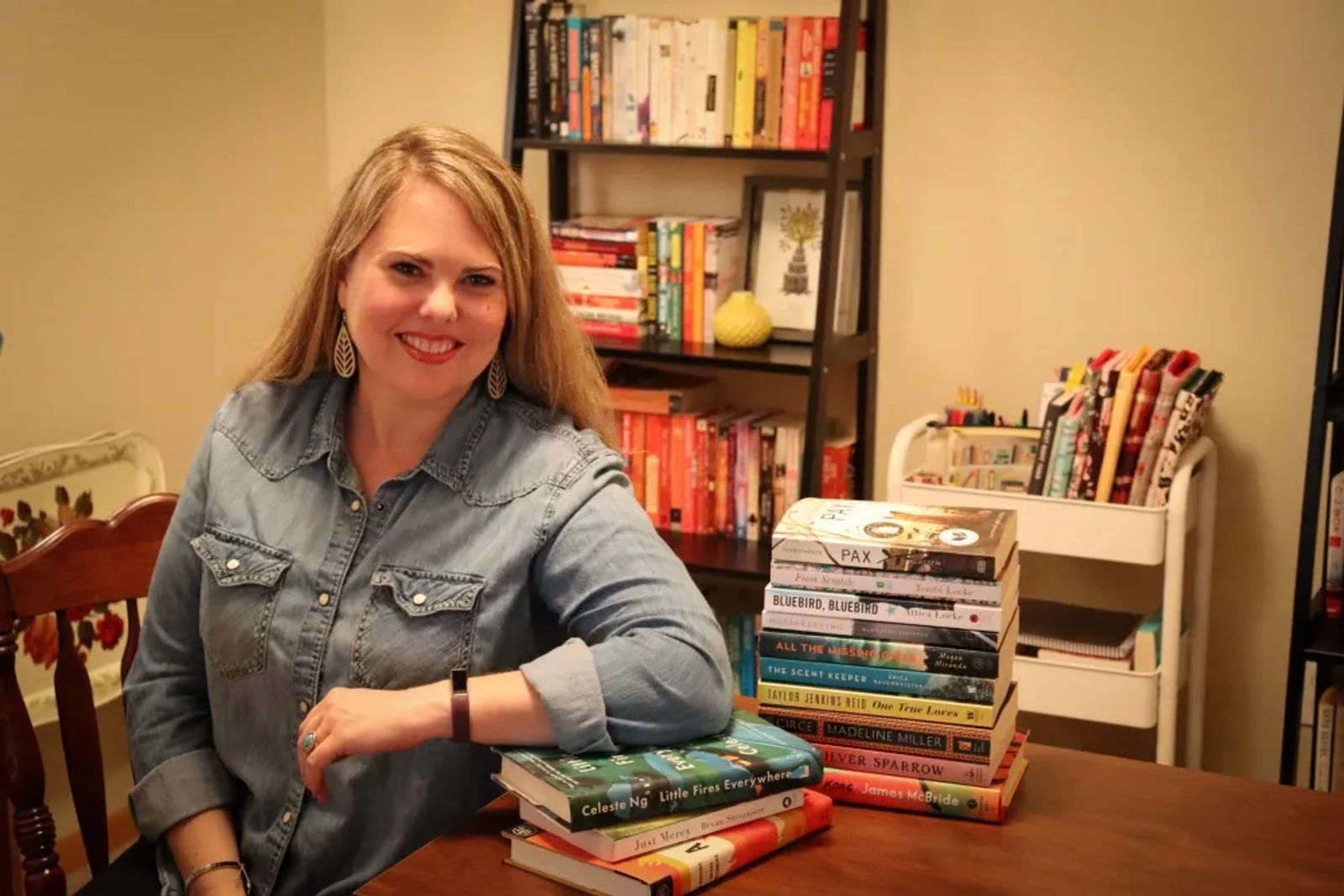 Her home library reflects her personal esthetic. Buying books she wants to read someday and organizing them mostly by color, she has created a designated space for her hobby. She lends books to family and friends and belongs to Friends of the Billings Public Library and the Barnes and Noble book club. When asked to generalize her passion for books, she says, "Book people are the best people. I'd like to connect with other readers in Billings and share my love of books for years to come!"
One definition of collecting is "the selecting, gathering and keeping of objects of subjective value." I love this definition, as it puts emphasis on two parts of collecting, not typically considered by those who don't yet collect. Selecting is a crucial piece for the collector, as not all salt and pepper shakers will strike a chord with a collector, for example. Gifting pieces to a collector isn't always a great idea. Subjective value is also important verbiage. Your grandfather may spend his entire life collecting military memorabilia. But a collection is only valuable if matched with the right buyer. When I see a collection at a garage sale, my heart breaks a little. That collection is just waiting for a new owner with the same love.
Correction: A previous version listed "8, Charing Cross Road" as a book recommendation and Lindsay Blackburn's Instagram account as @lindsaylovesbooks.
Originally printed in the September 2020 issue of Simply Local Magazine
Never miss an issue, check out SLM's digital editions here!