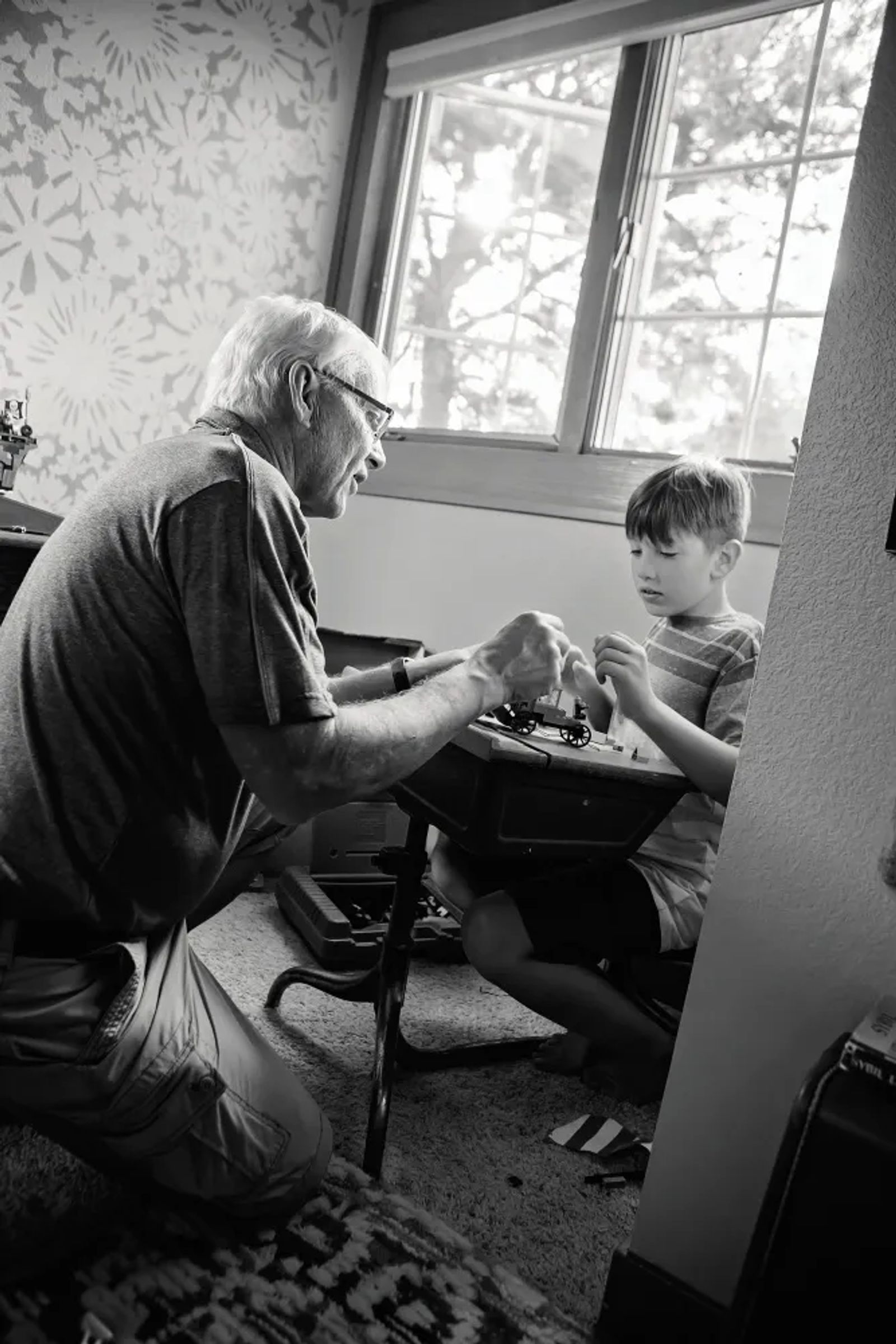 Collecting Moments, Not Things
October 1, 2019 | by stephanie toews, photos by kristin hartzler
Making the Most of Every Opportunity
Local empty nesters Dr. Steve and Ann Shaub are living proof that things don't slow down once the children grow up. In fact, they often get busier as families grow and grandchildren enter the scene. Read on for a look at how the active couple balances time with family and makes the most of the moments they have together.
Intentional:
Purposeful in word and action, living a meaningful and fulfilling life, actively interacting and engaging your life.
The Shaubs have three grown children and eight (almost nine) grandchildren. Three (almost four) of the grands live close by, and five of them are farther away. Being intentional is very important to them. Rather than spoiling their grandchildren, Ann says they make an active choice to "study them, have fun with them, laugh, and play with them." She adds that "Experiences together always trumps things."
Throughout the Shaub's home, you will find natural objects proudly displayed. Together with the grandchildren, they search for treasures such as bird nests, feathers, bones, eggs, and stones to encourage a natural sense of wonder for God's world. While exploring outdoors, Ann encourages them to look for colors, insects, textures, and listen for the sounds of nature. She also uses creation to inspire thought-provoking conversations about where all of the spectacular sights and sounds came from.
Steve and Ann love reading and have made a choice to pass their love of books along to their children and grandchildren. Their home is filled with books, professional journals, and magazine articles in many genres, including fiction, non-fiction, history, current events, and theology. Ann loves to pick up vintage classics at estate sales, thrift shops, and in the Little Free Libraries around Billings where she has found some real treasures.
Take a book. Share a book.
Check out littlefreelibrary.org for Little Free Library locations around town.
Tips to stay connected with family:
Pray for your family. The Shaubs consider this to be "equally important to the family's wellbeing," as they think not just about the physical and intellectual, but also the spiritual makeup of a person.
Make it a point to interact with the local family every week.
Use technology to connect with family members who live farther away. Apps such as FaceTime and Marco Polo video chat are a fun way to engage.
Plan individual experiences with the kids and grandkids. One-on-one time is important.
Be a safe and trustworthy person; protect your family's privacy.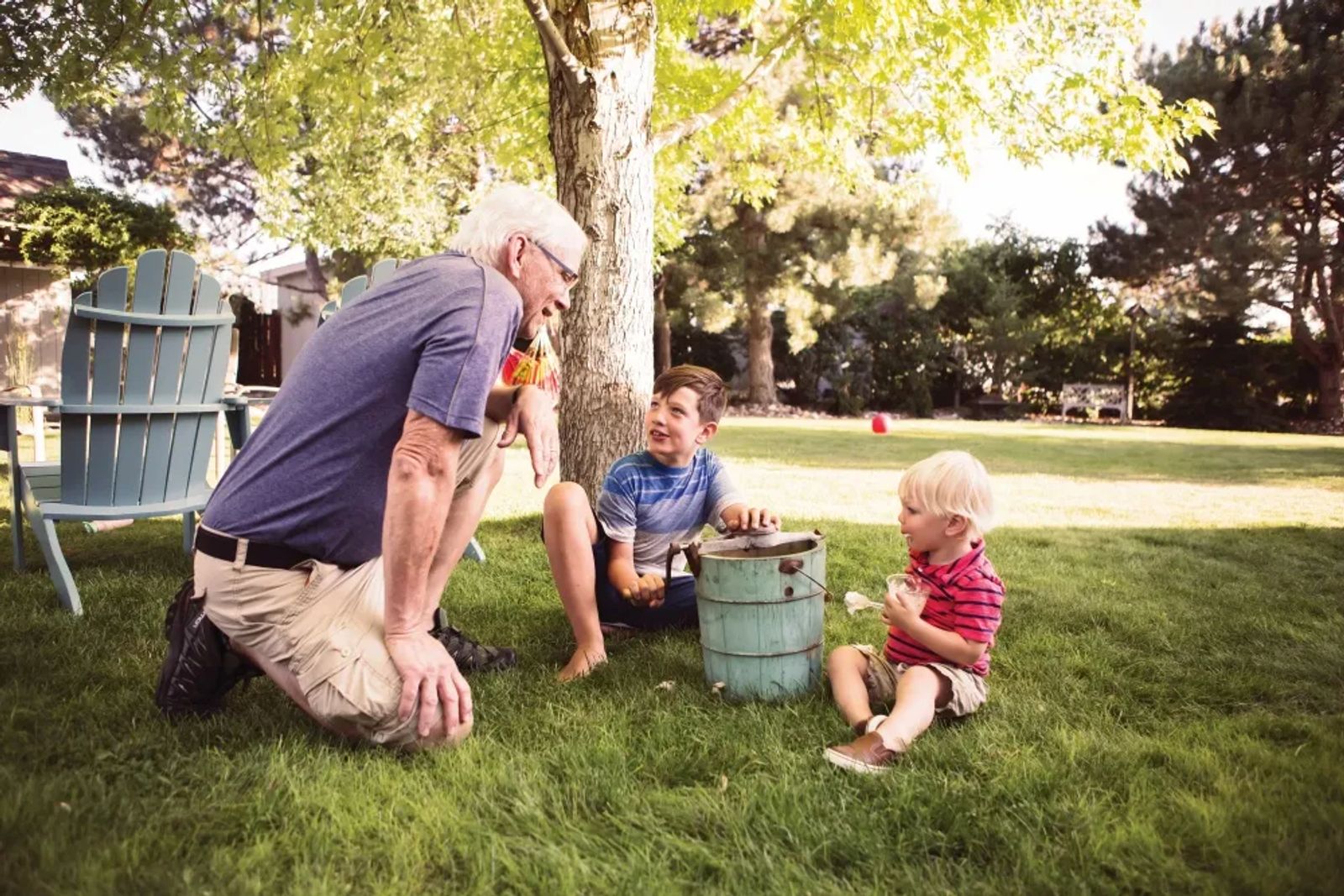 Grampy's Granola Recipe
A family favorite in the Shaub household is homemade granola. Mixing it up with the grandkids is just one of the many fun traditions the family holds. This recipe can easily be gluten-free if you use GF oats.
Ingredients:
5 Cups Old Fashioned rolled oats
½ Cup sunflower seeds
½ Cup unsweetened coconut flakes
1 Cup sweetened, shredded coconut
½ Cup oat bran
¼ Cup flaxseed meal
1 Cup sliced almonds
1 Cup chopped almonds
1 Tablespoon cinnamon
1 Cup oil
1 Cup honey
½ Cup maple syrup
2 Teaspoons salt
1 Tablespoon vanilla
Directions:
Mix dry ingredients together in a large bowl.
Mix wet ingredients together and pour over dry ingredients. Stir to moisten.
Spray 2 cookie sheets with non-stick canola oil.
Pour granola onto sheets and bake at 350 degrees, stirring every 10-15 minutes.
Takes about an hour to dry and toast.
While cooling, continue to stir occasionally to prevent sticking to cookie sheets.
Ingredients can be changed or modified. Try adding pecans, walnuts, or remove the nuts entirely if you'd like. You can also add dried fruit after baking.
Originally printed in the October 2019 issue of Simply Family Magazine
Never miss an issue, check out SFM's digital editions here!