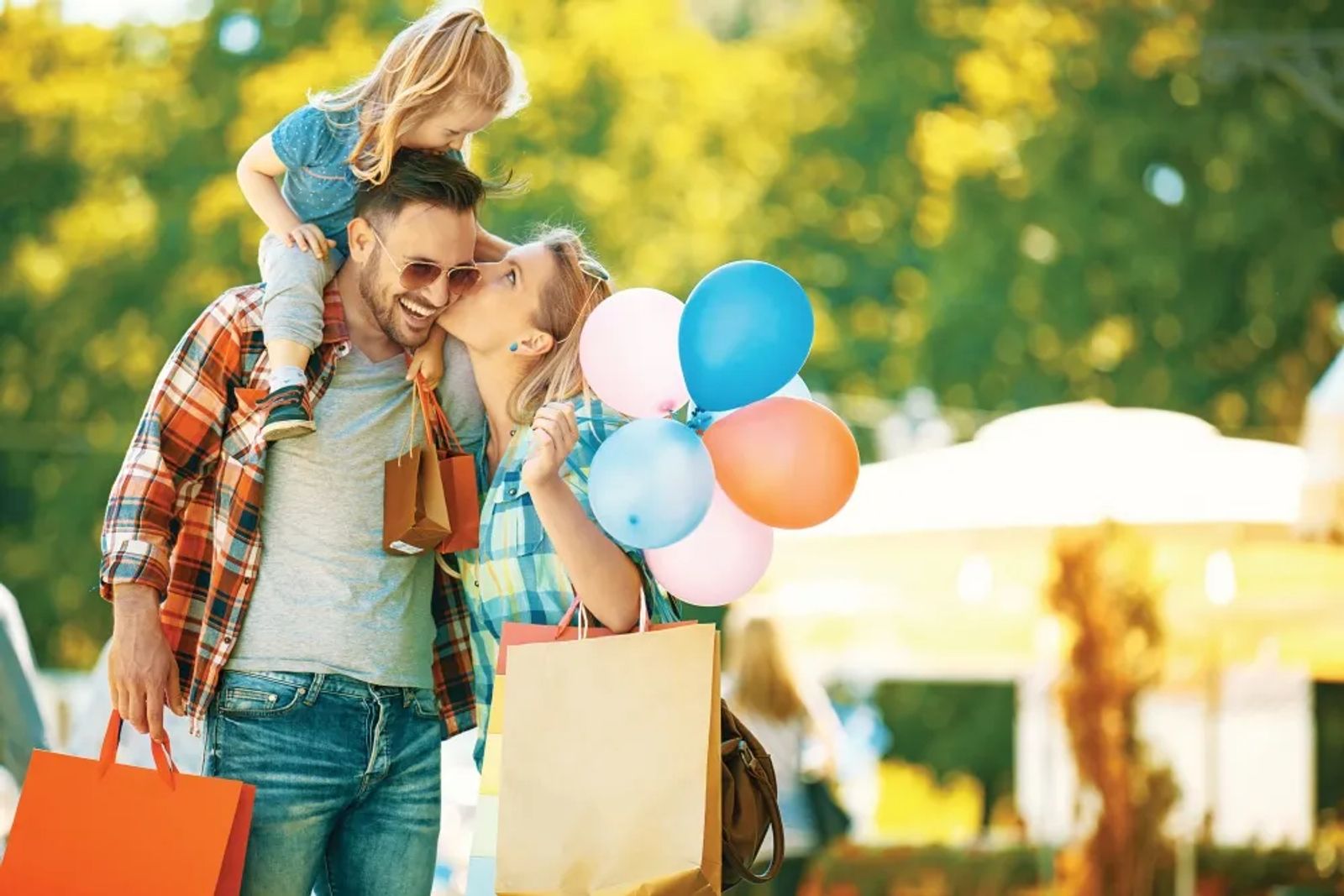 No Party? No Problem
March 1, 2021
So, listen, birthday parties…they can range in everything from barely a blip on the radar to an epic blowout. As parents, we want to make each birthday a special one for our kiddos. It's easy to equate "special" with bigger, better, expensive even though we know that our love cannot be measured in those terms.
Perhaps you're burned out on the big, showy party (if that's your jam, that's totally fine too), but maybe you're looking for a different kind of celebration for your kids (or looking to adapt to the changing needs of your tween/teen). We've got you covered. We're thinking beyond the party with these non-party celebrations.
the YES DAY
Over 10 years ago, a dear being first shared with me the idea of finding the opportunity to say "Yes" at least once a day to your child when you would have otherwise said "No." Her perspective came from living with terminal cancer, and those words have stuck with me ever since. While we tuck Ginny's parenting gem into our pockets, let's take that idea and expand on it with Yes Day.
Perhaps you've read the children's book by Amy Krouse Rosenthal of the same name or are eagerly anticipating the movie starring Jennifer Garner, coming to Netflix in March. Yes Day's glory is that it puts the kids in the driver's seat, but it's important to establish some ground rules in advance. (Like, it's not so much an unlimited opportunity for spending and maybe put a footnote in there about having a sweets-real food balance, so no one's Yes Day ends in an unfortunate rebelling of the tummy. And a side note that it's not a loophole to getting the pet they've been begging for).
It's helpful to have some ideas at the ready to get the ball rolling and have your birthday person pre-thinking about what they want out of their day. The best thing, though, is this is totally you (or, rather, they) designed.
the EXPERIENCE
Oftentimes, we create somewhat generic experiences that can best accommodate our kids and 10 of their closest friends for their birthday parties, but this Experience is meant to downsize the bodies and really go for the encounter your birthday person is dreaming of. Just about everything on our list could classify as an idea for this one, but to get things started:
Invite their bestie along for this adventure that could be a fun overnight at a hotel (with a pool) in town or maybe down the road a bit. Maybe it's testing their mettle at an Escape Room. Or, a seasonally appropriate outdoors adventure (perhaps you're not a camping family, but your kid aspires to be, there are options galore that don't require you buying a camper or sleeping in a tent – though if that's what the birthday person is dreaming of…)
the FANCY DINNER
Is there a restaurant that your birthday person has always wanted to try or one that is strictly special occasions only? Well, this is the time to make your reservation, gussy up, and go!
On the other hand, there's something to be said for creating the Fancy Dinner experience at home. Go ALL out on this! All the favorite foods, candlelight (or twinkle lights!), cloth napkins, the good dishes. Even if those favorites aren't fancy, everything else can be.
the SPA DAY
Like the Fancy Dinner, the Spa Day works out in the world or at home – I mean, Fancy Nancy has taught us that much.
My favorite way to do a Spa Day definitely includes lunch at the restaurant of the birthday person's choosing, spa pedicures (manicures too or instead of, if that's your preference), and some meandering shopping to follow. It's completely adaptable to you and yours.
At home, to create your pampering platform, be sure to have nail polish remover, cotton balls, a variety of nail polish colors, clippers, nail files, cuticle oil, hand and foot lotions (fun scrubs). Little tubs for the footbath, fluffy towels…the works! Don't forget the face masks, candles, and tunes (oh, and snacks, all the yummy snacks), and you've pulled off the ultimate at-home spa day.
the SHOPPING SPREE
As the grandkids have gotten older in my family, my parents have opted for a one-on-one shopping day with the kids. They LOVE it. It's the day they might finally get that thing that you've said "No" to eleventy-billion times. It's a full day that can include lunch, maybe even dinner, and step counts are definitely met. (It is helpful to set a budget in advance.)
the DRIVE-BY PARADE
We can thank the pandemic for this one. As families tried to put an exclamation point on birthdays that were completely derailed by social distancing and sheltering in place requirements, Drive-By Parades complete with signs, balloons, honking, and the occasional drop-and-dash gift have totally become a viable option for helping your birthday person feel loved and celebrated most gloriously. And, one day, when we finally find ourselves on the other side of this, I don't see why this can't still be a thing; only then, maybe the parade will circle back and stay a minute.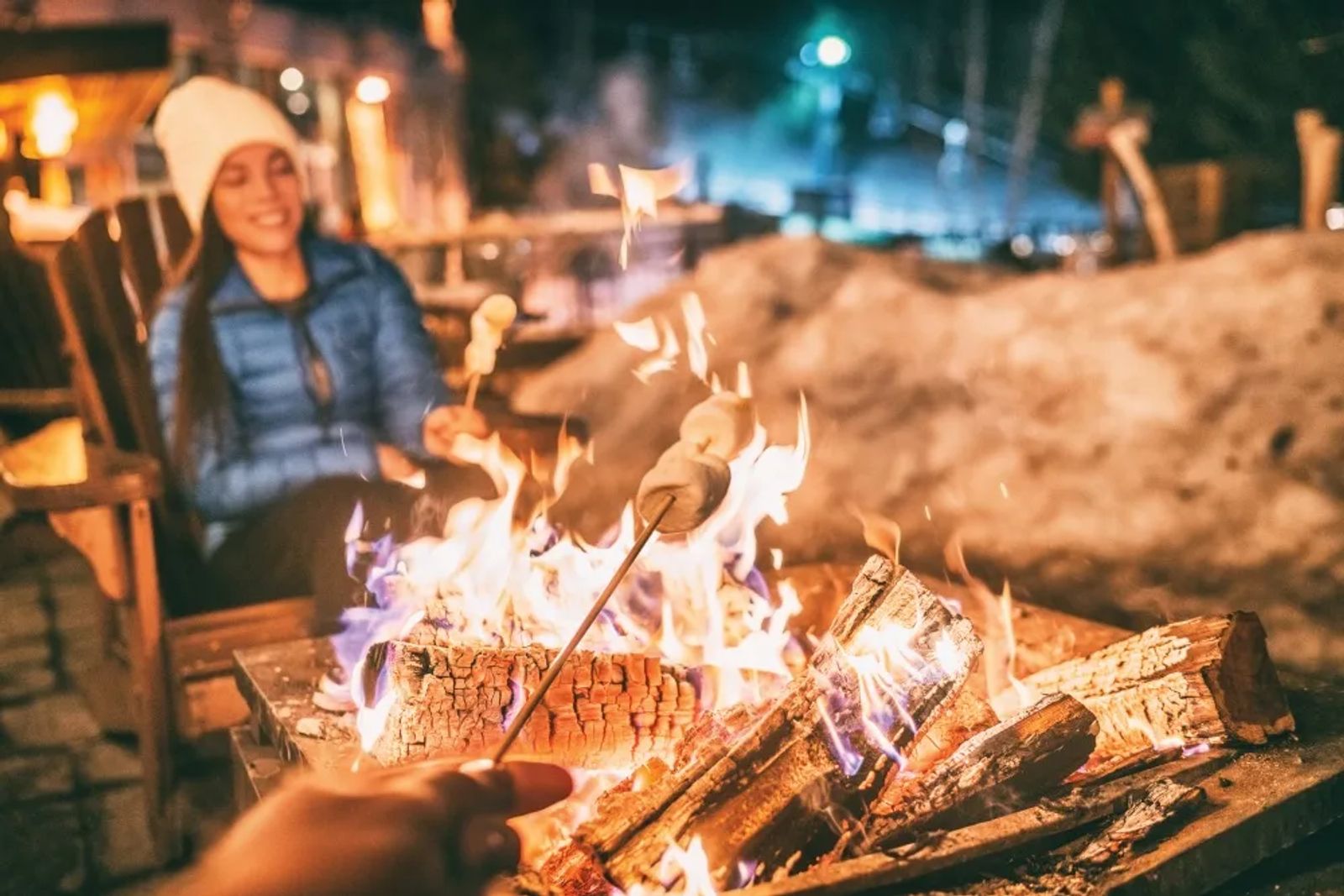 I especially love this idea for teens. The set up: the Fire Pit, chairs, comfy blankets, the fixings for S'mores, and virgin drinks with umbrellas (like daiquiris) or sodas. If you happen to be given the gift of inclusion to this particular experience, sit back and enjoy all the words that flow. Following the fire pit, if you happen to have a tent or camper, perhaps the evening can end with a glamping experience.
the SPECIAL TOUCHES
Maybe it's not the party or party alternative that you're looking for, but a way to put the cherry on top of this day and make your kiddo feel beloved on their special day.
The Sneak Attack: as the birthday person slumbers away, go all out on decorating their door – paper it with love notes and hang streamers in the doorway and hallway. One mom we know fills their living room with balloons on her kiddo's birthday. And then, get the kitchen properly bedazzled for…
Breakfast Beginnings: Fancify your pancakes or waffles with chocolate chips and sprinkles (and I think it goes without saying that whipped cream is strongly encouraged). While others are all about kicking off the day with a delightful birthday doughnut, complete with candles. Or, you guys, homemade cinnamon rolls! Heaven.
Gifts that Keep Giving: Randomly placed gifts that they get to open throughout the day. Perhaps they ultimately lead to one of the Experiences?
No matter how the day is celebrated (or perhaps it's a series of celebrations – who wants to be confined to a single day, I ask?), it's all about making the birthday person feel loved and if you can create some memories along the way, even better.
Originally printed in the March 2021 issue of Simply Local Magazine
Never miss an issue, check out SLM's digital editions here!