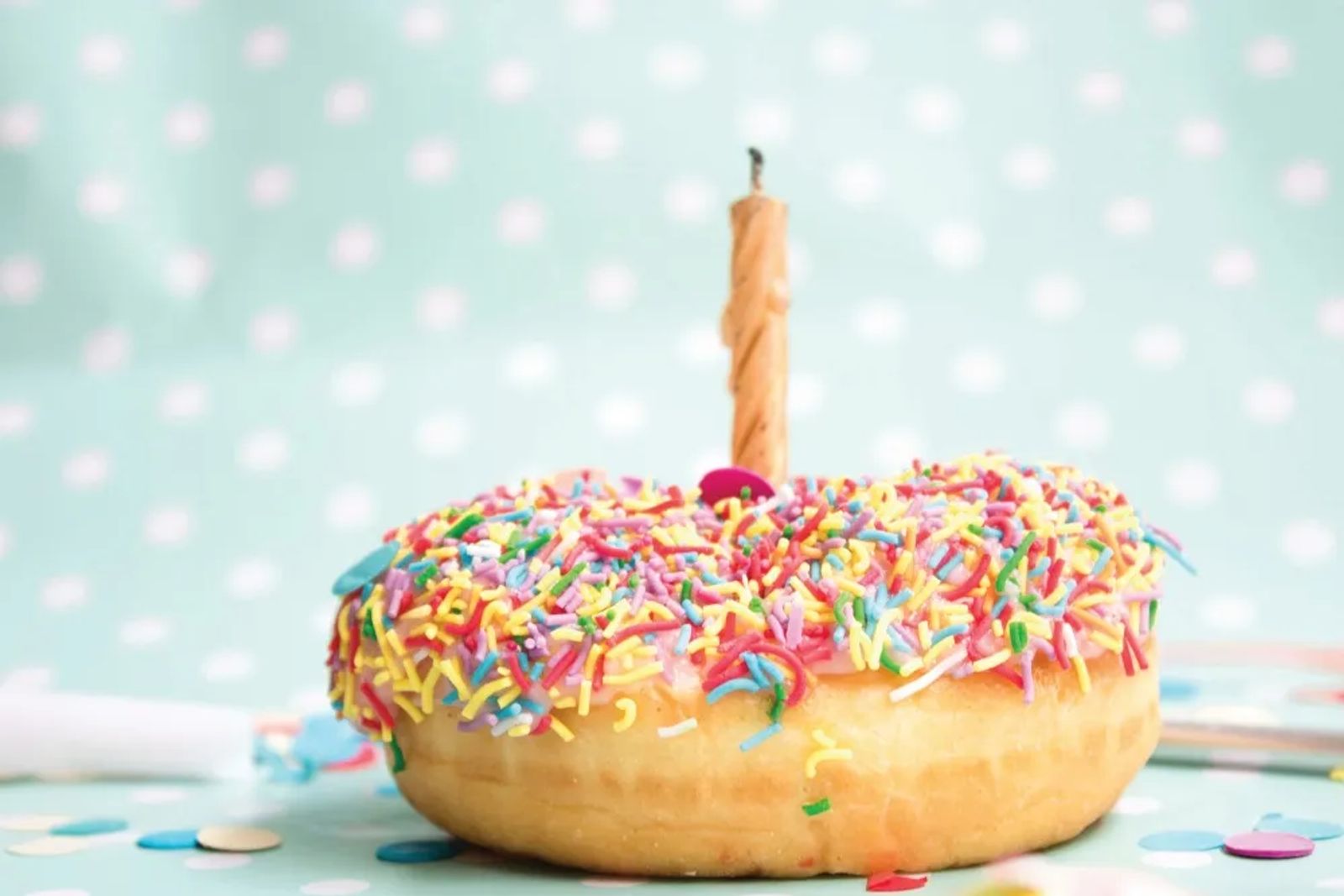 Birthday Celebration Trend: Fiver Parties
March 1, 2020 | by brooke wagner
"Mom, Bobby's birthday party is next weekend at the roller-skating rink. Can I pleeeeeease go?" For most kids, a brightly colored birthday party invitation spells hours of fun and entertainment, party hats, and, most importantly, cake! For parents, however, the words "We cordially invite you to…" equal a last-minute Target dash for a gift that is guaranteed to cost more than you wanted to spend, fighting long lines, and cranky children. Add that to the stress of wondering if the birthday boy or girl already has that LEGO set or L.O.L. Surprise!, and it's no wonder that families are looking for another option to celebrate the anniversary of Junior's birth!
Enter the Fiver Party:
A "fiver party" is a growing trend with countless benefits. Instead of traditional gifts, party guests bring a $5 bill wrapped in a cute card or hand-drawn picture. The money goes toward a bigger gift that the child is saving for, and eliminates the stress of picking out the perfect present for your child's friend or classmate. Although slightly unorthodox, here are a few reasons why many families are turning towards this trend.
It's easy on the budget: In the spirit of inclusiveness and making each child feel welcome, plenty of families invite the entire class to their child's birthday party. If an average classroom has 23 students, $20 per gift adds up quickly and may not be financially feasible for everyone. This option equalizes the gift-giving field in a fresh and fun way.
It helps eliminate clutter: It may be fun for your kiddo to load cartfuls of presents from the party venue to the car, but finding a place for all of the new toys at home may prove to be less exciting. Asking your guests to contribute towards one larger gift that the child really wants cuts down on acquiring things that the child might enjoy for a brief moment but throw in the junk pile sooner rather than later.
It teaches the value of people and experiences rather than "things": Sure, the expectation of tearing through brightly wrapped boxes and tissue filled bags is a highlight of the birthday party tradition for kids young and old. By taking the focus off the presents, however, fiver parties help kids learn to appreciate things that can't be bought, such as quality time with friends and family. Having a savings goal (and inviting others to help you reach it) also teaches kids the value of patience and saving up for something that they really want instead of living in the moment and spending money as soon as they have it.
Just like the perfect party snack, it's all in the presentation. To keep a fiver party from seeming tacky or heartless, parents should keep several things in mind. If the child is wholly opposed to the idea, let it go for another year when you can revisit the idea. Buy-in from the birthday boy or girl is essential. Some kids seem to be born with the benevolent gene, so the fiver party could be presented as a way to raise money for a charity or non-profit group that is near and dear to their hearts.
The wording is also a critical element of a successful fiver party. Parents might hesitate to throw such a non-traditional bash in fear of offending partygoers who enjoy buying presents. An invitation might read, "Your presence is present enough, but should you want to give something to the birthday girl, please consider sending $5 that she can put towards [insert desired gift here]." Or perhaps, "Hi-$5 for Landon's birthday! He is saving up for a new skateboard, so he would love a little help towards reaching his goal."
Whether or not you think cashing in on a "fiver party" is tacky or terrific, this trend doesn't seem to be going anywhere anytime soon. A.T.M., here we come!
Originally printed in the March 2020 issue of Simply Local Magazine
Never miss an issue, check out SLM's digital editions here!