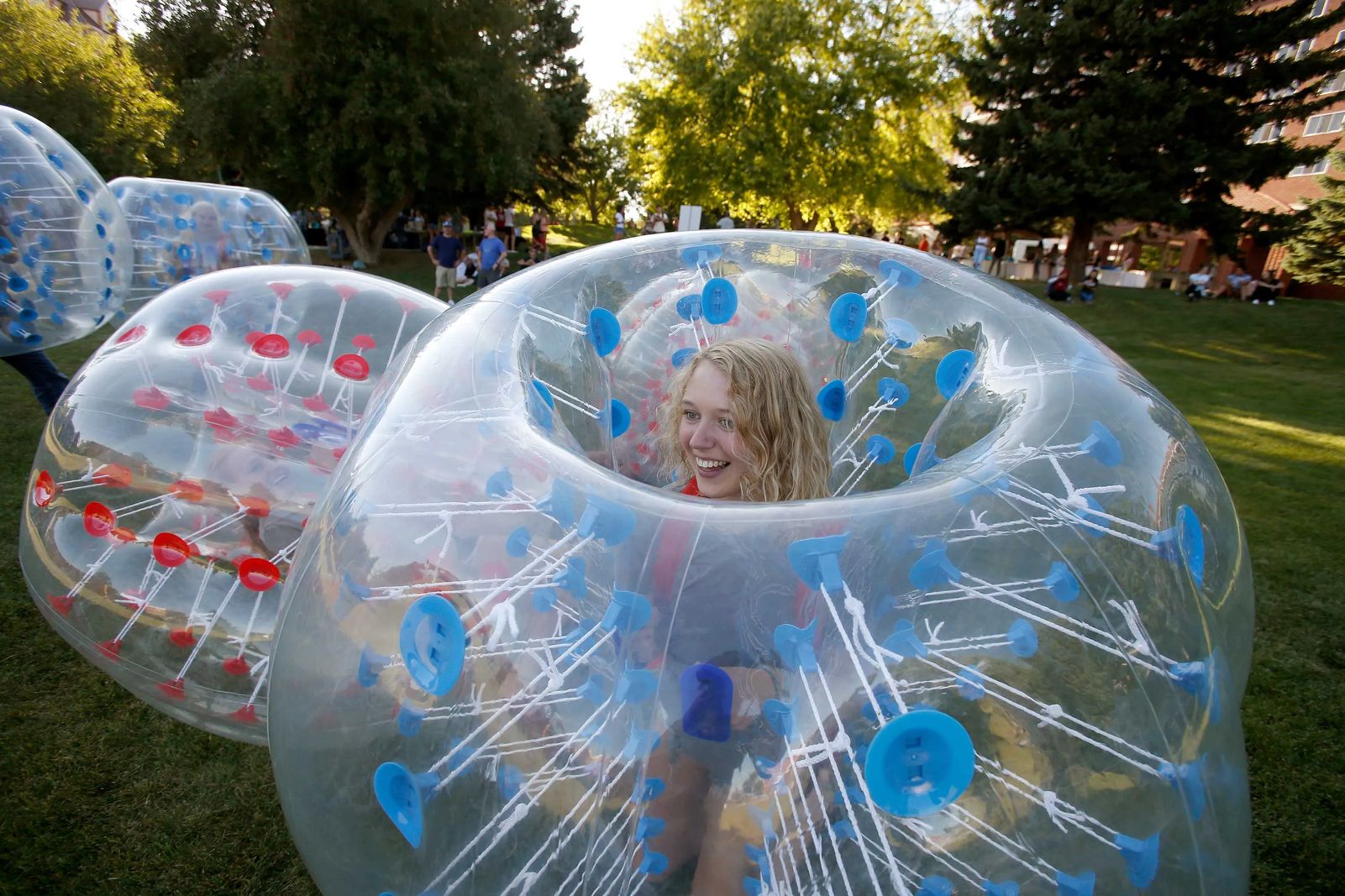 Photo courtesy of MSU Billings
MSUB Welcomes Students to Campus for 2022-'23 School Year
September 5, 2022
As students begin returning to campus for the 2022-'23 Fall Semester, Montana State University Billings will host its annual Welcome Week. Beginning Sunday, September 4, both new and returning students have opportunities to take part in many engaging and fun-filled activities.
Welcome Week starts September 4 and goes through September 10.
On Sunday, September 4, students moved in to Petro and Rimrock Residence Halls. Students were able to obtain their U-Cards and have their questions answered in the morning and afternoon before concluding the day with Grocery Bingo.
The week kicks-off with a Choose Your Own Adventure Day on Monday, September 5, where students can choose to participate in a trolley tour of downtown Billings which is sponsored by the Billings Chamber of Commerce, a guided hike, or a ZooMontana trip.
Tuesday, September 6 features New Student Day, where new Yellowjackets can tour campus and learn more about MSUB. A women's soccer game takes place at Yellowjacket Field at City College campus at 1 p.m., and the day concludes with Barbeque and Bands event on the Student Union Building lawn at 5 p.m.
Wednesday, September 7 marks the first day of classes. Staff and faculty members will be present across campus as part of "Donuts and Directions" to help guide students to their classes. The Native American Achievement Center will host a Games & Culture Expo in the Glacier Room at 2 p.m. The day concludes with a Night at the Mustangs Baseball game at 7 p.m., where MSUB Chancellor Stefani Hicswa will throw the first pitch.
Thursday, September 8 students can get to know the MSUB Library during their Poppin' Over at the Library event at 1 p.m. and participate in The Price is Right Game Show at 7 p.m. in Petro Theatre.
Friday, September 9 offers students the opportunity to play disc golf at Pioneer Park, participate in a mocktail and wellness event, and enjoy projectile comedy in Petro Theatre in the evening.
To conclude the week, students will have the opportunity to participate in civic engagement during MSUB's Service Saturday, September 10 at 9:30 a.m.
View a complete schedule of Welcome Week events.