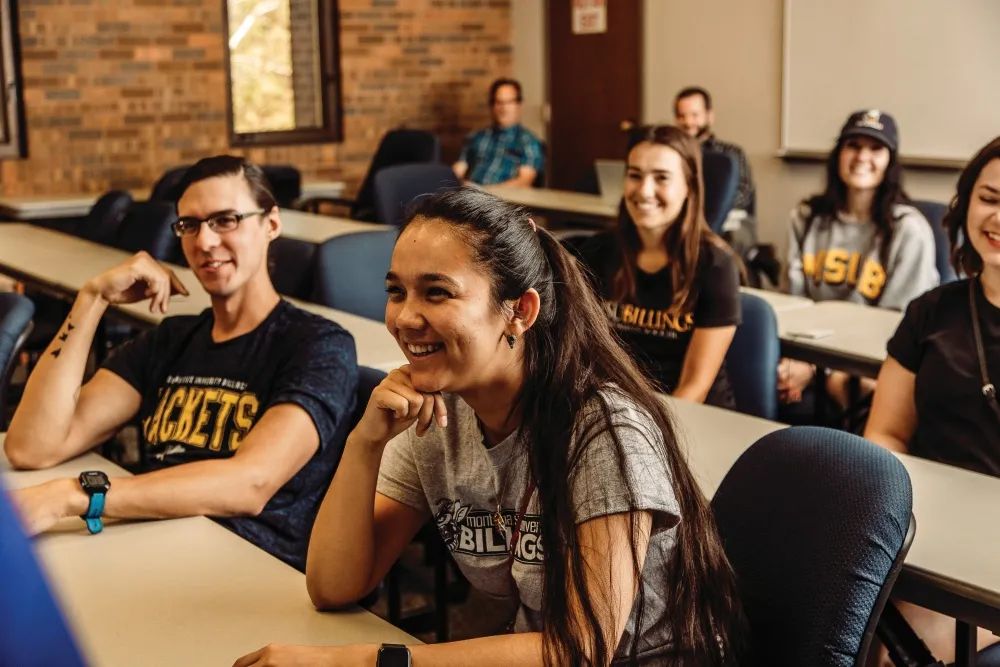 MSUB Minute: March 2022
March 2022
by Kelly McCandless for MSU Billings
With a competitive employment market and tons of opportunities for growth, now is the perfect time to consider a return to school. Whether you're a non-traditional student seeking a new or higher degree, or fresh talent seeking new skills, MSU Billings has what you need to upskill or retool your career.
MSU Billings
Montana State University Billings is a highly competitive option to advance your skillset. Offering certificates, two- and four-year degrees, as well as master's programs, the first-rate campus boasts in-demand courses of study.
The campus is highly in-tune with the modern adult, offering online courses and degree programs and HyFlex, meaning a student can attend in person one week and online the next. This flexibility provides even the busiest person tons of options to fit education and development into their lives.
Find all your options at msubillings.edu/future/degrees.
City College at MSU Billings
City College offers a wide variety of programs, many for careers offering high starting wages and quick job placement. In fact, the average starting salary for City College graduates is $55,000 (and a lot of times, this number is higher), and it boasts a 97% job placement rate! Explore the programs and degrees offered by City College at msubillings.edu/future/degrees.
Be You at MSUB
MSUB is proud to offer a unique experience for students. With 86% of professors holding the highest degree in their field, combined with small class sizes, the quality of instruction is superb. As if that's not enough, MSUB is one of the most affordable universities in Montana. If you change schools, credits transfer seamlessly between public Montana institutions. The experience really is built for you.
Build your plan for the future at msubillings.edu/future.