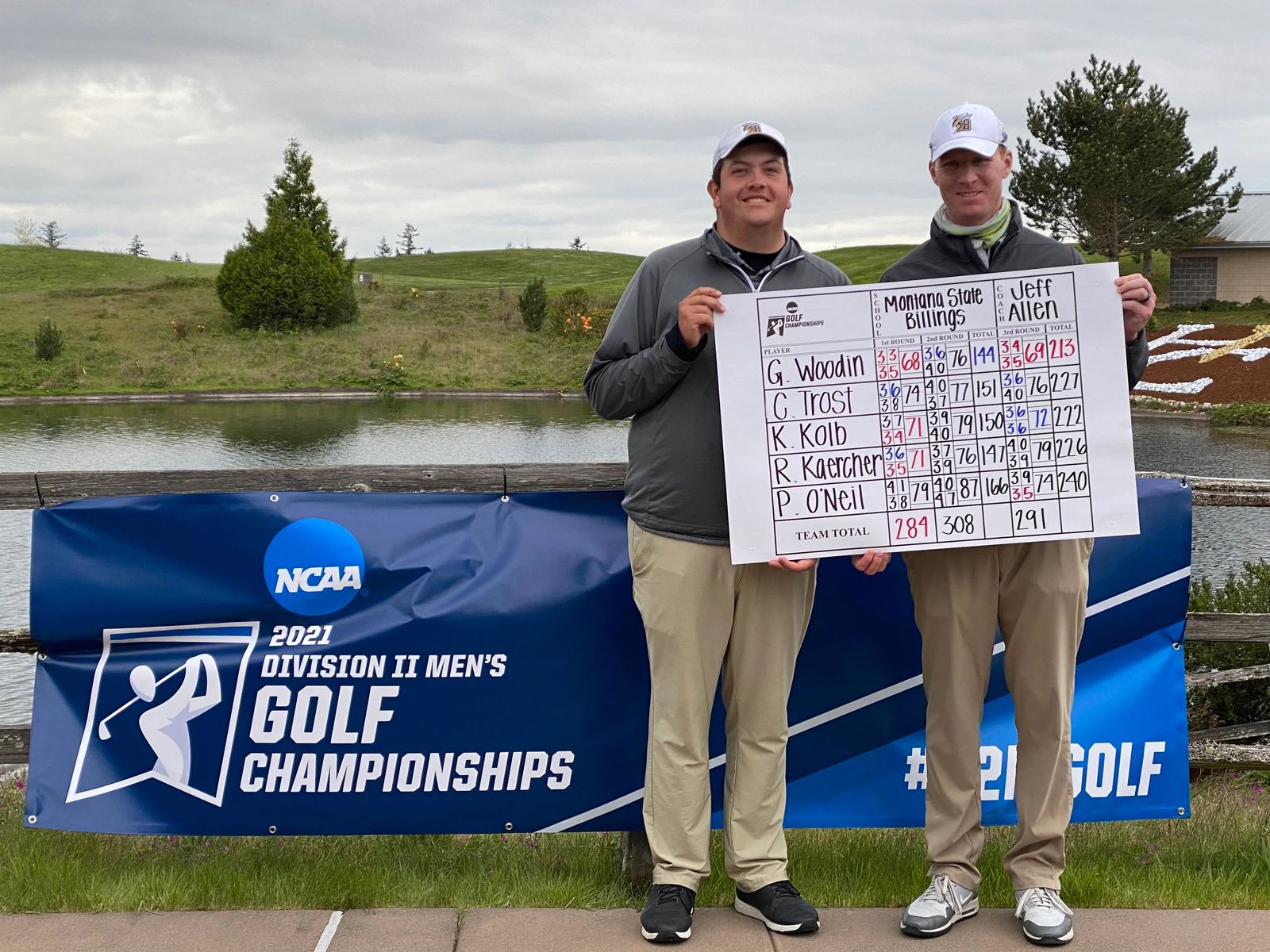 MSUB Alumni Spotlight: Garrett Woodin
September 15, 2022
Most don't consider golf a team sport, but, particularly at the college level, the team aspect brings a whole new dimension to the game.
Garrett Woodin graduated from MSUB just two years ago after an impressive career as a college athlete for the university. Today, he is the assistant golf pro for Hilands Golf Club. The private, 9-hole course may be small, but it is quite prestigious and is home to many events and tournaments. Woodin has been the assistant pro there for a little over 6 months and he's, "loved every minute of it!"
Woodin was part of a history-making team during his tenure at MSUB and is quick to shift focus from any individual success to the experience of the entire team. During his second senior year (thanks to COVID), the MSUB Golf Team made it to the regional tournament – a tournament they hadn't qualified for as a program before. The group placed 5th in the region, missing a spot at the national tournament by one shot. "Despite the painful miss, that tournament was a highlight of my college golf career." Woodin did qualify individually for the national tournament and says he sincerely enjoyed competing at that level, but "I would have rather had my teammates there and would have changed it in a heartbeat if I could. Being with my team meant the world and the win we had as a team was such an amazing feeling."
Not only does that team camaraderie carry over into his career today, but so does the impact of his relationships. Woodin credits Coach Jeff Allen as well as his dad, Kevin Woodin, with helping to build him as an athlete. More than that, "They instilled a true love for the game in me. I liked golf my entire life, but I fell in love with the game during college." And he also mentions the importance of the entire MSUB athletics department in building individual athletes and the team. "They all helped as often as they could. They valued us as individuals. I'm just extremely grateful for everything they did for me." As an assistant pro running operations for Hilands, he's contributing to another team now by helping to run events, giving lessons, managing the pro shop, and more.
What's more, the lessons golf builds in its players run tidily into daily life. "Golf is such a mental game. There really isn't much physicality required to play and your success depends largely on your mental stamina," Woodin explains. He goes on to say that one of his other takeaways is patience. Long competitions and the necessity of overcoming nerves, anxiety, and a bad shot are critical to success. "Golf definitely builds resilience. I used to have bad anxiety and was hard on myself when I made mistakes, but I learned from golf to shake off mistakes and worry about what's coming next, to stay in the moment. That's the lesson I try to pass on to people when I teach. I carry that into my every day."