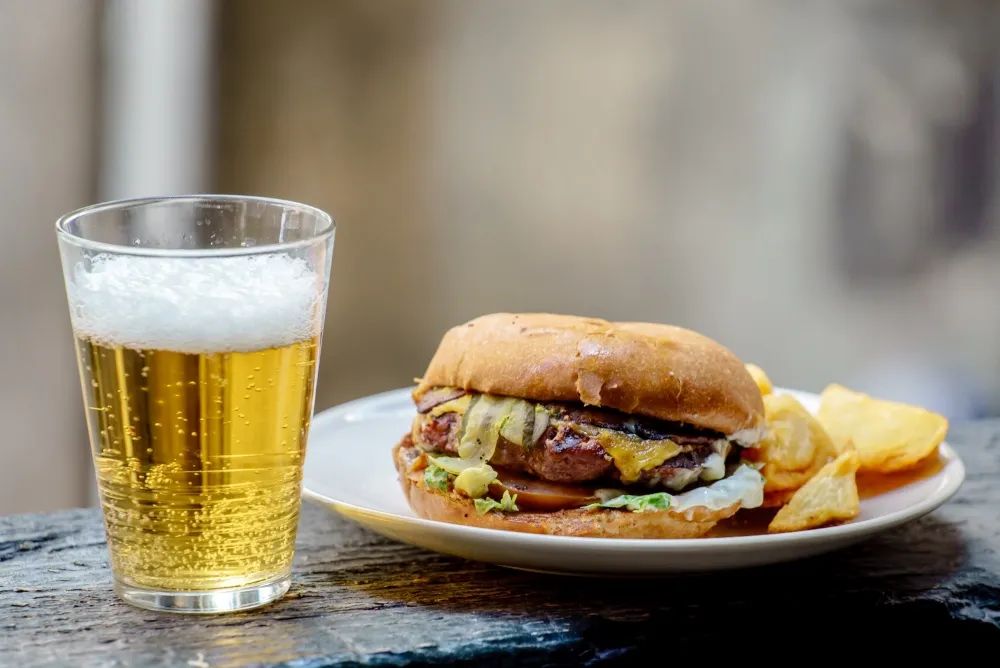 Montana Brewers Bring Their Best at Brews & BBQs
July 2022
The 12th annual Brews and BBQs outdoor beer festival will take place on July 16, 2022 around the lake at MetraPark. This is a free event that encourages the community to come together and celebrate summer while sampling craft beers from Montana brewers (with an emphasis on local beer makers) and enjoying a variety of foods from local food trucks.
Mark Hedin, the founder of the event, came up with the idea for the original Billings Craft Beer Festival many years ago. For a time, the event took place at the Shrine Auditorium. Concomitantly, he started planning and organizing the very popular annual Home Improvement Show, hosted by MetraPark. The latter grew to a point where it required so much energy and resources that Mark decided to focus solely on it, ending his involvement with the beer event.
Fast forward to 12 years ago when Mark, his wife Rhonda, and their two sons, Beau and Devon, committed to reviving the beer fest while continuing to run the Home Improvement Show. In the years since, all four of them have been involved in both events, helping make them the success they are today.
Mark had three prerequisites for Brews and BBQs:
All participants would be Montana brewers.
They could only offer beer from the keg.
The event would take place in an outdoor setting.
Why beer from the keg? "Because keg beer is in its freshest, purest form," explains Beau Hedin. "The keg is more expensive than bottles and you run the risk of having leftovers, but it is the best way to present it to the public."
Brews and BBQs welcomes all local brewers to present their most popular creations and new and experimental beers, which might be available only at this event. Some selections are in short supply, so come early to get the most out of the experience. Event participants will have a chance to meet the brewmasters and interact with them directly, having their beer questions answered by the experts.
There will be an opportunity to "Win Free Beer for a Year" in a competition sponsored by Uberbrew.
Food will be provided by 12-15 local food trucks, offering different types of cuisine: Cannoli Bliss (offering handmade Italian desserts with sugar-free, grain-free, and keto options) and Montana Melt (custom, gourmet grilled cheese sandwiches) are two very popular offerings, alongside pizza, BBQ, Asian food, and more.
Live music will be performed by D'tective, a Billings classic rock cover band.
Beer sampling tickets are $25. The price includes a souvenir glass and ten tokens. Each token buys a 7-oz. beer sampler, so participants can experience several flavors and discover new favorites. There will be approximately 80 flavors of beer available and hard ciders. For the first time at this event, Bozeman's New Hokkaido Beverage Co. will be presenting their rice beer - inspired by Hokkaido flavors and developed by Gustav Gentaro Dose, their Japanese-born brewmaster.
Brews and BBQs will be partnering with The Breakfast Exchange Club, a Billings volunteer organization dedicated to charity work. The Club's members will be serving the beer, freeing up the brewmasters to interact with the public. Proceeds from the event will go back into serving the community.
Location: lakeside at MetraPark.
When: July 16, 1PM - 10PM.
Admission: free for music and food, $25 for beer flights.
"We are excited to be participating in this year's Brews and BBQ. This is one of the biggest beer fests we attend each year, and we always look forward to the huge turnout it brings from our region. Brews and BBQ is basically a Billings institution at this point." - Shea Dawson, brewer and owner of Thirsty Street Brewery.
Originally printed in the July 2022 issue of Simply Local Magazine
Never miss an issue, check out SLM's digital editions here!