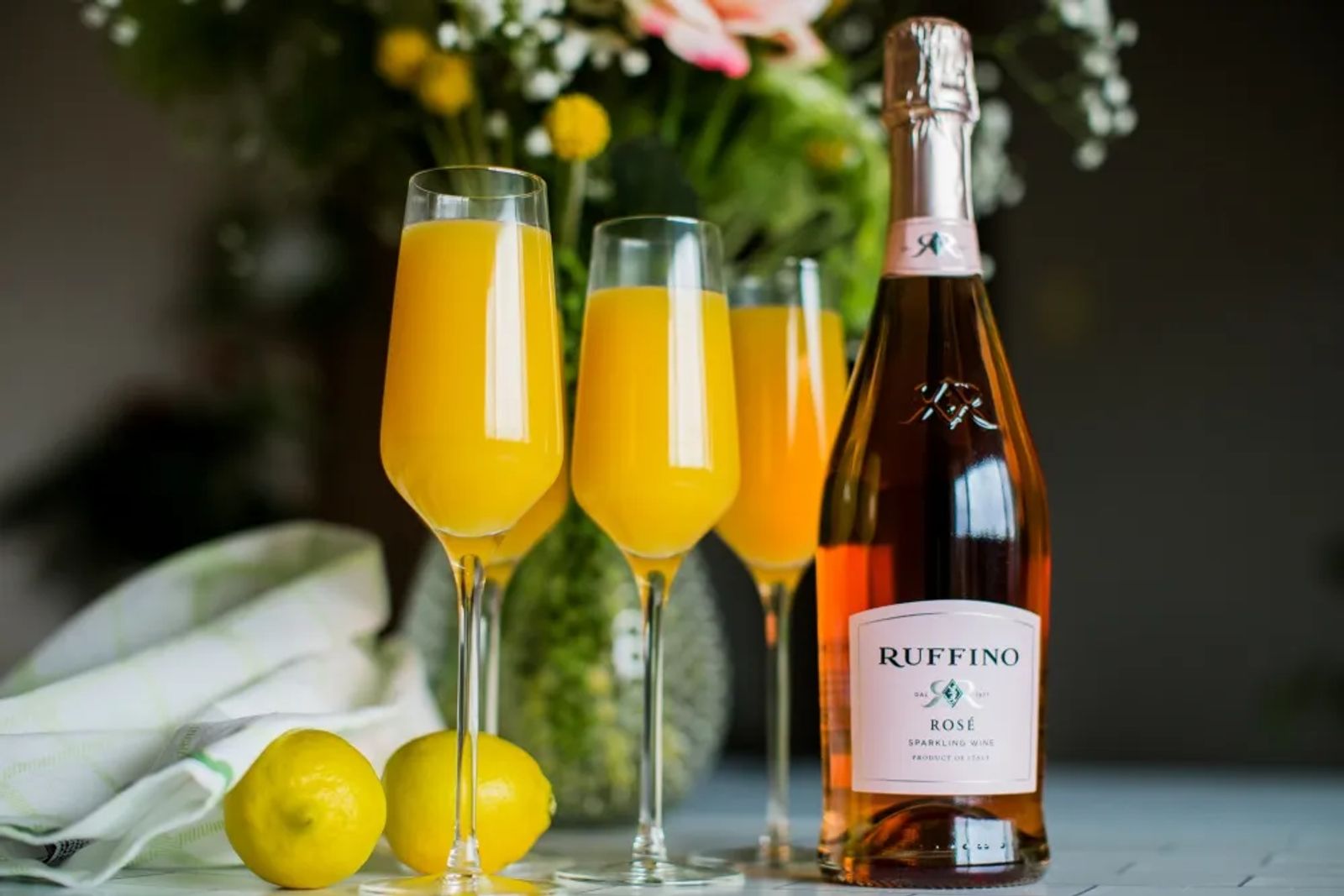 Mix This: MOMosas
May 2021
article & photos by lovely hitchcock
Our moms are the best in the world. In our wonderful country, we choose to give them a special day all their own. Mother's Day always occurs on a Sunday, so it has become a cultural tradition for many Americans to celebrate their mothers by taking them to a fun brunch with the family right after attending church services. This works well for photographs as everyone is already dressed snazzy and looks fabulous holding shimmering flutes of Mother's Day mimosas or MOMOsas!
If brunch were a person, it would turn to mimosas and say, "You complete me." It seems no brunch is truly complete without a mimosa or two to wash it down. We are incredibly fortunate that there's an ocean of mimosa recipes out there and, if you are a bit of a mixologist like me, you've probably already concocted your own take on this timeless classic.
Crafting this simple yet delightful drink is both undemanding and effortless. We need only three basic things: Champagne flutes (or wine glasses), orange juice, and champagne.
Crafting the perfect MOMosa (mimosa)
First, arrange a few champagne flutes atop the kitchen counter. I prefer my glasses to be chilled. Second, fill the glass about half-full with orange juice. You can use freshly squeezed if you so desire, or go with full pulp-control and use your favorite pre-squeezed brand.
Finally, when adding the champagne, be sure to tilt the flute at about a 45-degree angle as you pour to keep the carbonation strong and sparkly. A safe juice/champagne ratio is about 50/50, but you are in charge, so choose your ratio according to taste.
Mimosas are not complex, and they are completely modifiable. Experiment with different ingredients for fun. For example, mango raspberry mimosas involve a mango puree with champagne and raspberry liqueur. Fresh blood orange juice and sparkling wine make for an even stronger citrus flavor and an interesting color. Prosecco (an Italian sparkling white wine) combined with Malibu rum and pineapple juice can quickly transport your soul to a sunny, relaxing, European beach. Beer and orange juice (Beermosa) is a risky but rewarding combination for some, as well. Finally, replacing OJ with raspberry lemonade and adding a few fresh raspberries will delight several of your senses all at once.
Stop by the grocery store and have some fun with these simple yet elegant concoctions. I guarantee that someone in the room will say, "I'll have what she's having." Cheers!
Originally printed in the May 2021 issue of Simply Local Magazine
Never miss an issue, check out SLM's digital editions here!