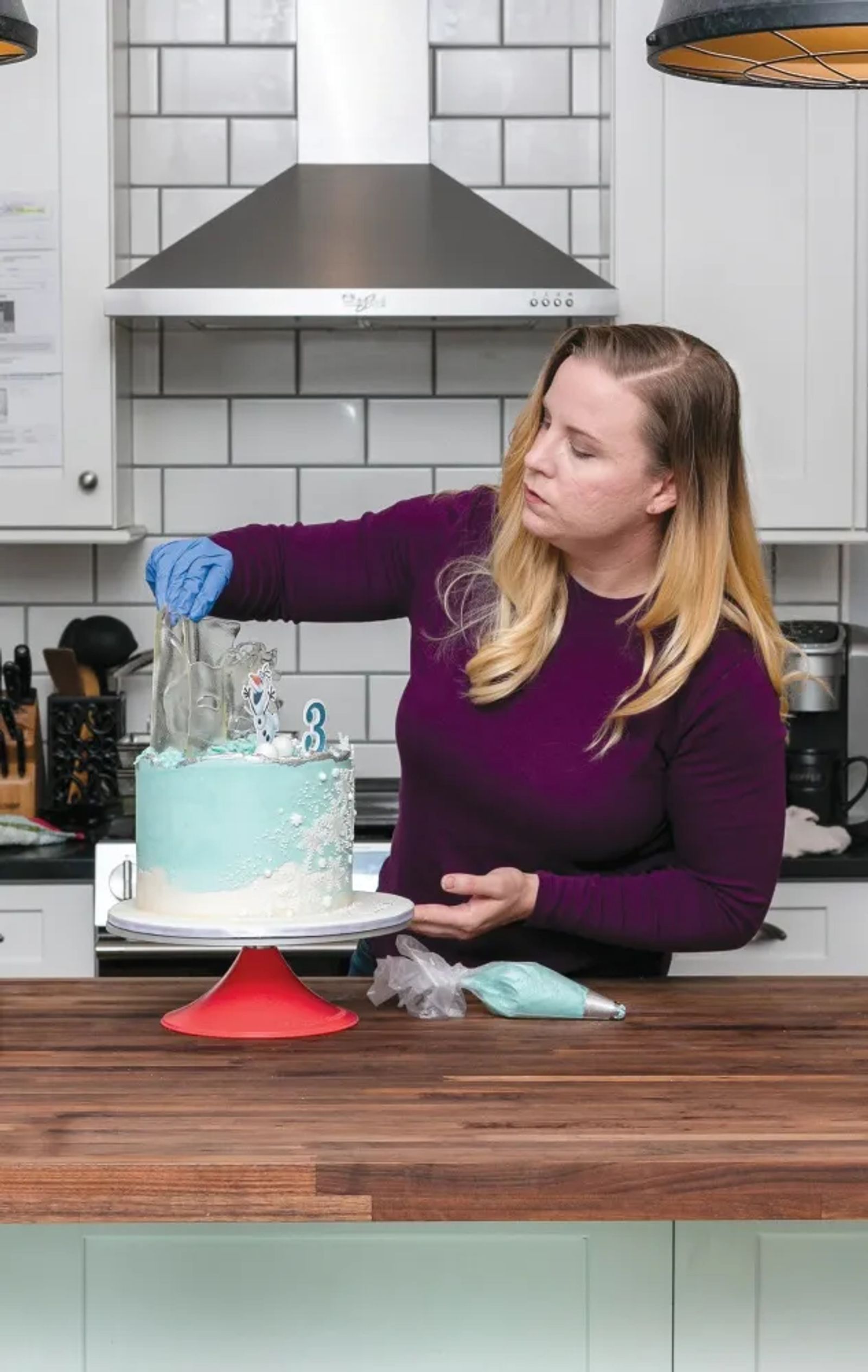 Meet the Baker: Andrea Vacek of Bluebird Sweets Custom Cakes
March 1, 2021
article and photos by renata haidle
"We didn't have a lot of money when growing up. Yet, my mom made sure that we always felt like we were on top of the world on our birthdays. And this is how I want my children to remember me. I want them to look back at a lifetime of incredible cakes and see all the love that went into them." Andrea Vacek
I'm sitting in Andrea Vacek's home kitchen, the place where she designs and creates truly incredible cakes for birthdays, weddings, and other special occasions. And as I listen to her reminisce about her childhood and talk fondly about her children, I realize that her entire life, personal and professional, is centered on love.
This Texas girl's career path started quite differently. Naturally artistic and a gifted photographer, she set out for college pursuing a degree in photojournalism. She ended up with a master's degree in clinical psychology, partly because people in her inner circle valued a scientific career much more than one in the liberal arts. After several years working as a psychology researcher, the project she was working on ended suddenly and her position was eliminated. This came at a pretty bad time, as she was six months pregnant with her first child. To keep herself busy and creative and generate extra income for her small family after her son was born, she turned to an old hobby: baking cakes for kids' birthday parties. "I wanted to create magic with cakes," Vacek says. "Kids don't have that very often - the 'all about them' moment when they get exactly what they envisioned. You see their eyes light up, and they gasp with delight. I want all kids to have that."
Given her natural ability to create beautiful things, her cake design hobby transitioned into a business, which she named Bluebird Sweets - a nod to another thing she loved: bird watching. It soon became a consuming, full-time job requiring many hours, spilling into nights and weekends, and placing a strain on her growing family. At one point, her husband gently suggested that taking cake orders at 2am and working overtime had to come to an end. After attending an online class, she gathered the tools needed to run her home-based business efficiently and separate it from family life.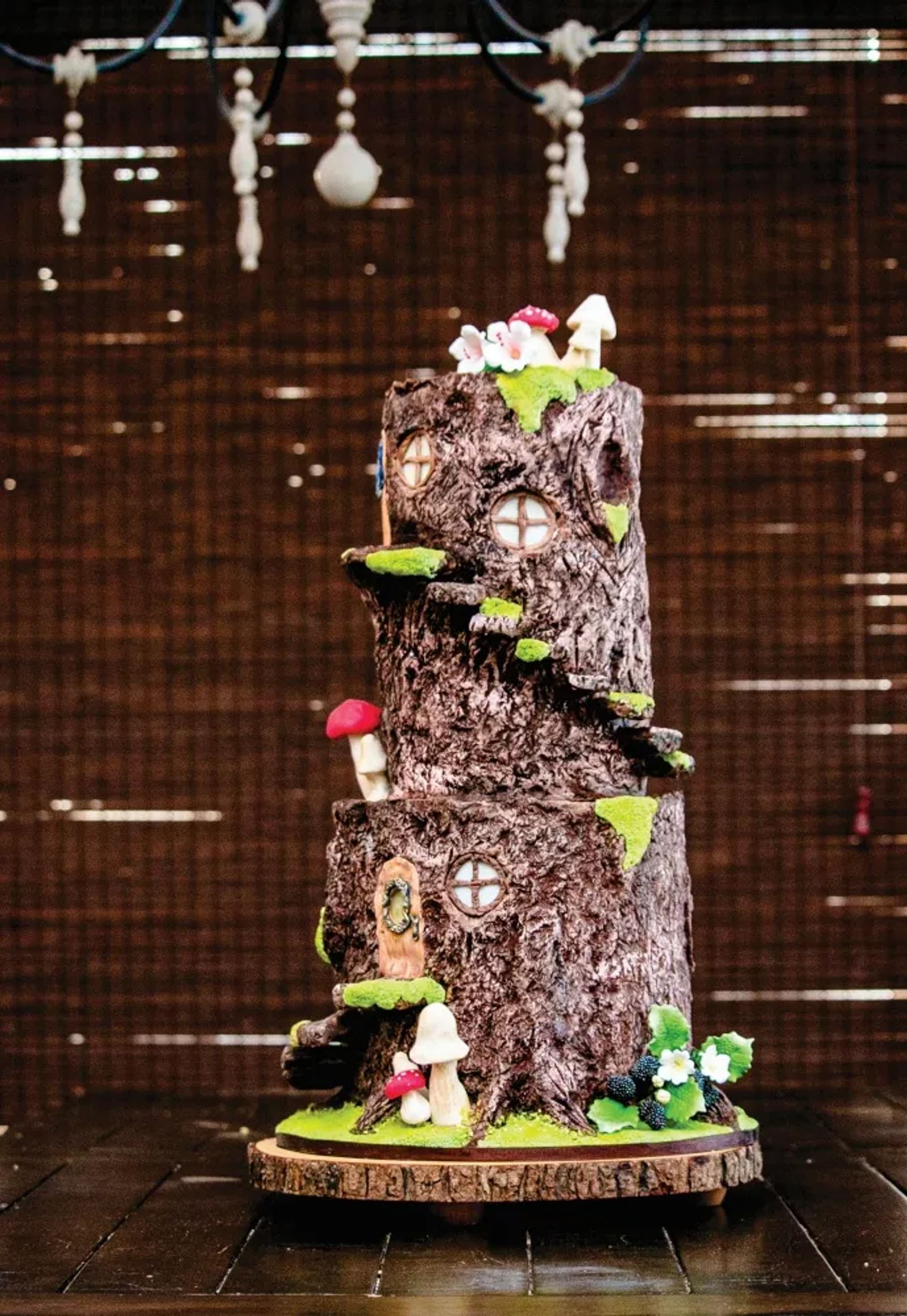 Things were going pretty well until life threw her a new challenge. After Hurricane Harvey severely damaged large parts of Texas and Louisiana, her husband's business was affected and relocation was necessary. The family (now including three young children) moved up north to Montana. Starting over in Billings required a new network and a different twist to Vacek's business model. With lower birthday cake demand, she needed to reposition her business. After attending a bridal show, she started marketing herself as a wedding cake designer. This turned out to be an auspicious move, brides now constituting the majority of her clients. Her cake creations barely need conventional advertising, word-of-mouth being her primary source of referrals.
After three years in Billings, she is now settled into the routine of a well-run business balanced with a healthy family life. A typical day starts with the all-too familiar mad dash to get the kids ready for school, followed by a quick run to her favorite coffee shop. Americano in hand, she then takes a few minutes before work starts to catch up with social media, check emails and messages, and get inspiration from other creators she admires.
Passion is at the core of everything Andrea Vacek does. The workday might end at 3pm when her kids come home from school, but her creativity is never on a break. She says she constantly dreams about cakes. From walking through a museum to watching someone make jewelry, everything can be a source of inspiration. Her sculpted cakes are works of art, intricately decorated, shaped into everything you could possibly imagine. And it is all the result of her loving what she does and doing it with love. All for that look she wants to see on people's faces when she reveals their custom cake: surprise, delight, and the feeling of being on top of the world: that, and a little bit of magic.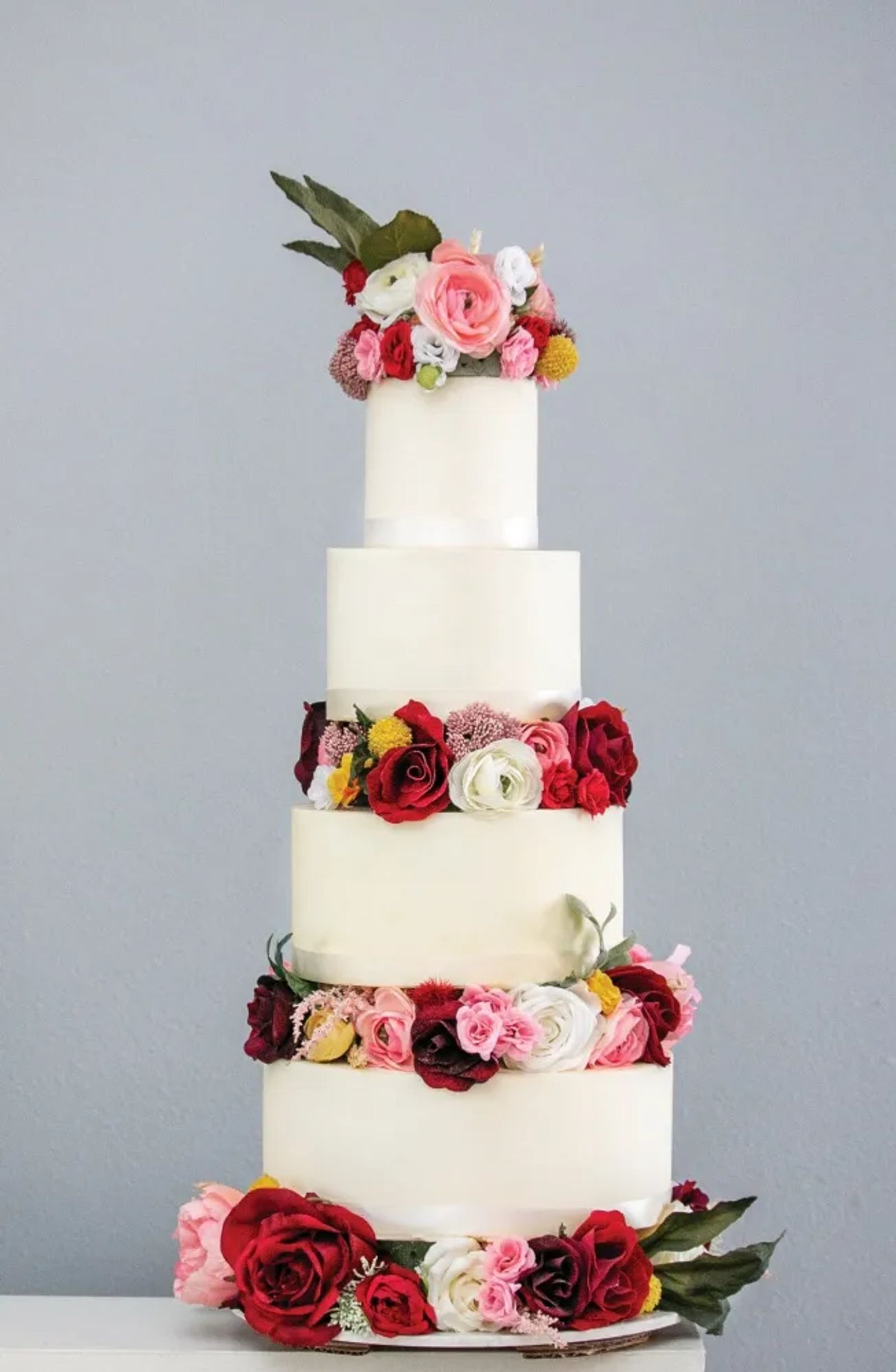 Andrea Vacek's tips for selecting a cake design:
Don't try to find "the one." Get inspiration from cakes you like, and discuss your preferences with your cake designer so you can create something unique together.
At the wedding, everyone will have their eyes on the bride. At the reception, the cake takes center stage. It has to reflect your style and personality.
Have a realistic budget to match the size of your event.
Sculpted cakes are guaranteed to take your event to the next level. They take many more hours to make than traditional cakes, but they're worth it for the "wow factor" they bring to the table.
The story of the buck deer cake:
Originally printed in the March 2021 issue of Simply Local Magazine
Never miss an issue, check out SLM's digital editions here!