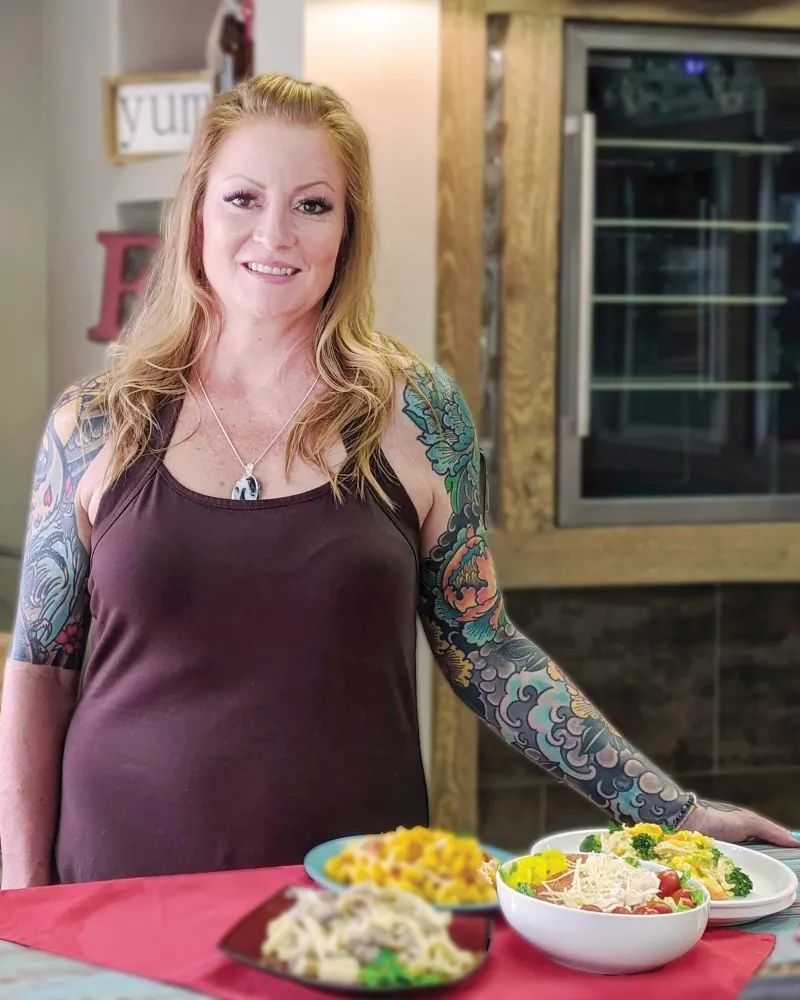 Meet the Chef: Teri Haddick - Get Baked!
August 2022
When you see a need in your community, what do you do? If you're Teri Haddick and love to help others, you come up with a brilliant idea and a business plan.
More than four years ago, Teri opened Get Baked!, a take-and-bake, home-cooked meal service that aims to make life easier for many Billings residents. From busy moms and dads preparing for the upcoming school year with its numerous demands, to older adults who can no longer cook for themselves; various categories fit into the Get Baked! target demographic. Demand is strong, and the business is thriving.
Teri Haddick comes from a family whose love language is food. Her mother and grandmother instilled a love for cooking in her that only grew bigger as time went by. After 25 years of doing design and project management, Teri took the leap into entrepreneurship and followed her passion. Personable and communicative by nature, connecting with others comes as easily to her as cooking, making this people-oriented business a perfect fit. "I love to cook, and I like to interact with people," Teri says. "I did see that there was a need in the community to get convenient food that was real - not over-processed, not the conventional fast-food type. So, I just wanted to provide people with a home-cooked meal that they didn't have to cook themselves. They don't have to go to the grocery store. They don't have to do the chopping, the prepping, or the cooking. They don't even have to wash the dishes if they don't want to. All my meals are fully prepared and refrigerated. And then folks just pick them up, bake them in the oven, and they have a home-cooked meal on the table in no time."
The menu changes weekly and is communicated via website and social media. Orders must be placed between Wednesday and Sunday morning, and the food can be picked up the following Tuesday. Comfort food, reminiscent of the home-cooked meals of our childhood, is a big part of what's on offer: items like shepherd's pie, chicken pot pie, mac and cheese, and beef stroganoff are on a revolving schedule due to their popularity with the regular customers. For the health-conscious, there is a line of meals called Punch Bowls, thanks to their high-protein, low-carb content. There is also a variety of salads, as well as gluten-free meals. Ingredients are clearly marked on every meal, making it easy for people with food allergies to avoid certain items.
Beef Stroganoff
"Around the holidays," Teri adds, "I do specialty foods. So, it's always something different, and I try to keep a lot of variety because I do have customers that order every single week. So obviously, they need to mix it up a little bit. Other folks are purchasing items to take camping because all they have to do is warm them up. And they can enjoy the time they're spending away, instead of doing work in the kitchen."
With an average of 150 home-cooked meals a week, Teri Haddick is undoubtedly a busy woman. Add to that the many other hats she has to wear as a businesswoman: ordering supplies, printing labels, accounting, updating social media, advertising, website design - she does it all. Occasionally she receives help from a close friend, mainly with meal packaging, which is time-consuming. She recounts a time when her son, Fisher, decided to bake in her kitchen. "He was 14, and wanted to make money to buy himself a full drum kit," Teri says. "The one he wanted was $1,200. And he said, can I sell something at your store? So, he developed a cookie recipe we called the Wookie Cookie because it's a monster cookie with peanut butter, oatmeal, M&Ms, chocolate chips, and peanut butter chips. They were very good and became very popular; we had those on the menu every other week for a while, and in no time, he made enough money to buy his drum kit."
When she's not in the kitchen, Teri is outdoors, enjoying the Montana lifestyle: kayaking, mountain biking, or camping. "I'm known to just take off and go camping by myself," she says. "So, whether I move away from Billings or not, I'll always be in Montana."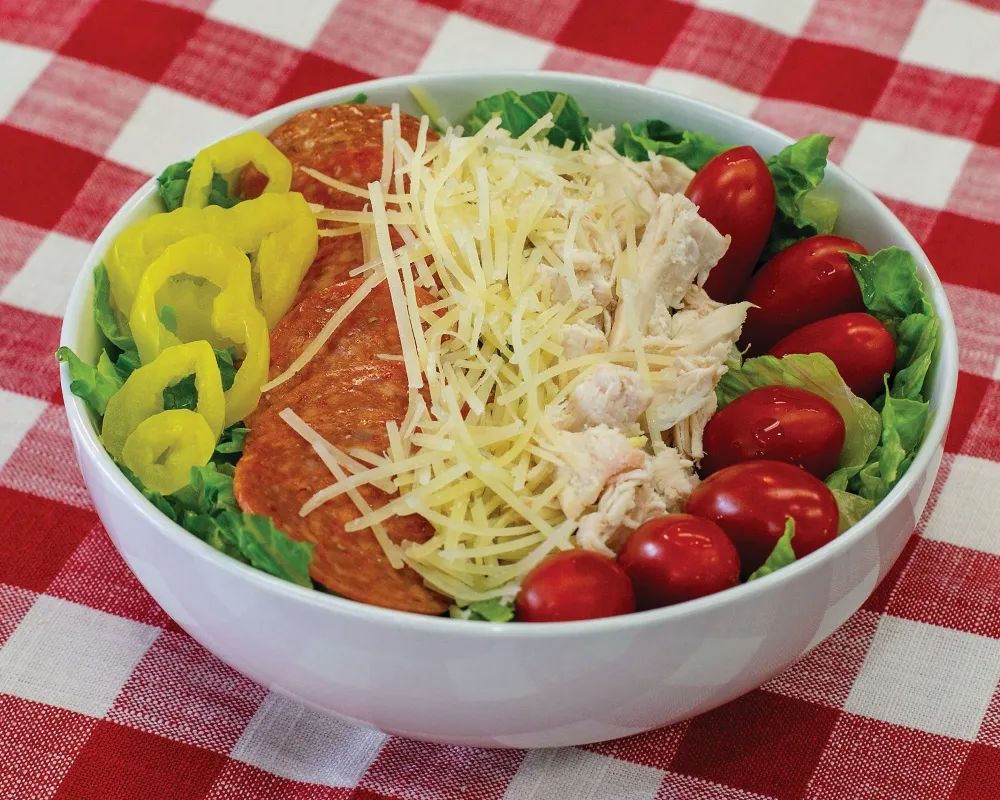 Italian Salad
Get Baked!
Located at 1901 Broadwater Avenue, Suite 3
You can reach Teri via phone at 406.694.1683
To place an order, visit https://getbaked.online/
Originally printed in the August 2022 issue of Simply Local Magazine
Never miss an issue, check out SLM's digital editions here!