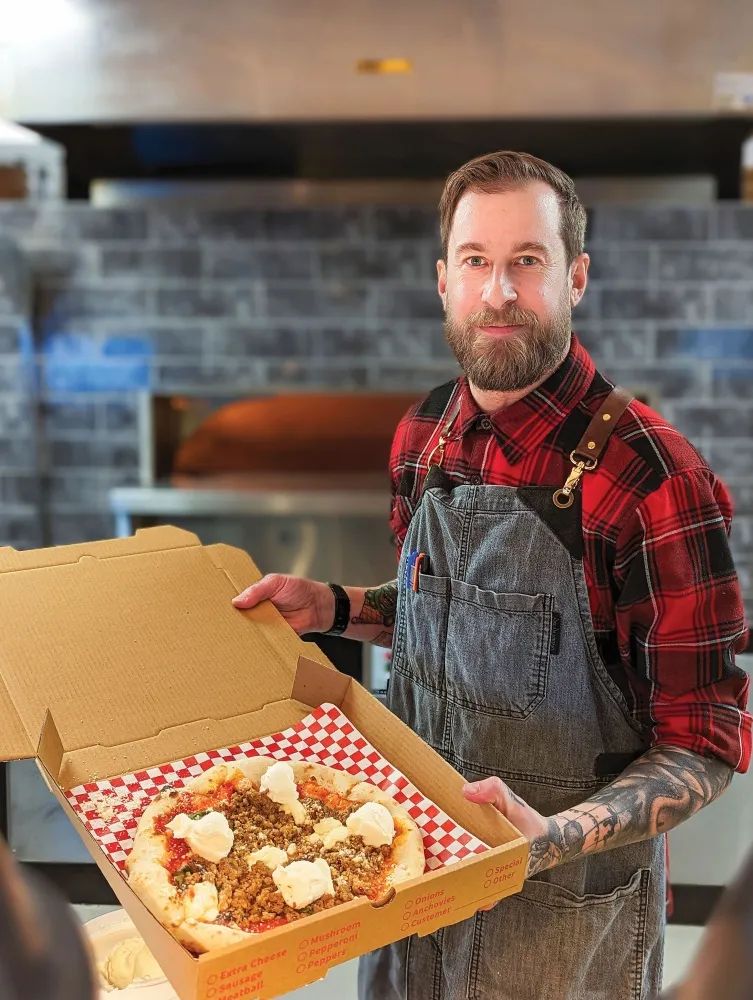 Meet the Chef: Jason Haagenson of Diamond X Beer Co.
March 2023
article & photos by renata haidle
"I want my food to be a story."
- Chef Jason Haagenson
"I'm a brewer, a baker, a candlestick maker," Jason Haagenson tells me half-jokingly one afternoon when we meet at Diamond X Beer Co. for a chat. We sit at a quiet table close to the kitchen, away from the animated crowds having beers, burgers, and from all appearances, a great lot of fun. Not far behind me, someone is hosing down the area where the fermentation vessels are kept. The place is clean, tidy, and inviting. And across from me sits the man partly responsible for the brewery's great success: executive chef, Jason Haagenson.
The West End brewery has been buzzing with activity since its opening in fall of 2021. With its unpretentious yet charming farm-meets-industrial style, it has been drawing in the crowds all year round, quickly becoming a neighborhood staple. "My goal as a chef," Jason says, "is not just to have good food, but to have a quality environment and a family-friendly atmosphere. And that's what we provide. "
Born in Great Falls, the son of a U.S. Air Force veteran (his father served our country for 27 years before retiring), Jason lived in various parts of the country while growing up, including Billings, while in high school. After graduating from Skyview, he followed in his father's footsteps and joined the Army, serving honorably for a decade. When the time came to leave the military, he faced a dilemma most of us have encountered at some point in our lives. "I went to college," he reminisces," it wasn't for me. I had already been in the Army, I was discharged from that after a very successful Army career and then I was like, what do I do? What should I do? What am I passionate about?" Growing up, Jason always went out to dinner, had big holiday parties, festivals, and celebrations with his family. He enjoyed entertaining. "I like that aspect of life and I think that's what cooking gives me. I like throwing the biggest party. [At Diamond X] we throw the biggest party in the state every day, and that's why we built this place."
Jason's extensive culinary training came by way of practicing in various kitchens in California and Montana. He gathered fine dining experience while working in a French bistro, cooked hearty dishes in Italian restaurants, crafted pub fare in breweries, and learned how to make sushi. The end goal was to take all those skills and bring them back to Billings. After opening two successful restaurants in San Diego that are still in operation today, he returned to Billings and joined the staff at Jake's Downtown as a sous-chef. He gained even more experience working at Uberbrew and Montana Club. When he heard of Diamond X's opening, he was more than ready to step into the role of executive chef. And things have been running smoothly ever since.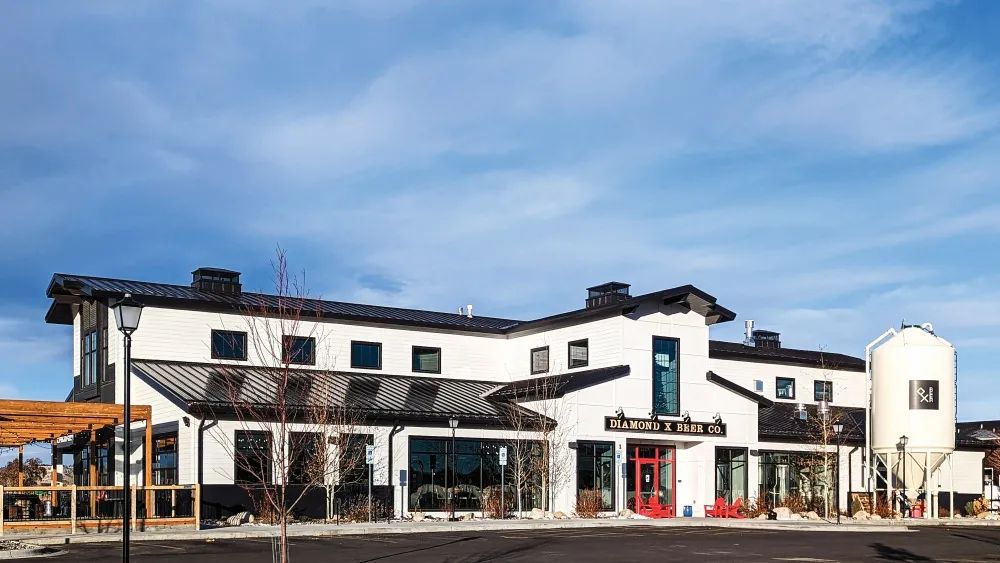 "As a chef, you set the tone for your kitchen," he says. "If you have a positive attitude, and you're a positive role model, your kitchen will be positive, your food will be positive. It will come out tasty and fantastic. I've learned that working through 10-plus kitchens throughout my career." Upon Diamond X's opening, Jason explains that they wanted to do it right from the start. They introduced training programs for the staff, have pizza classes, and do things outside the box. "We constantly have conversations about how well we can improve, we have to be on top of our game. We want to get personal with our staff. Show them that we want to be a family. Everybody that we've trained has stayed. It's amazing to see how happy they are. It makes me very happy. It's very rewarding. It feels fulfilling."
The end goal is customer satisfaction, as well as building a sense of community. "I don't do this for myself," he says. "I do this because I love providing for the community. Not only being a role model to my kitchen staff but being able to cook for people that can't cook for themselves. We want them to have a good time."
As part of their community focus, Chef Jason and the entire Diamond X staff are involved in charity fundraisers (Landon's Legacy comes to mind as a recent one), as well as major events such as the Montana Marathon, which will have its finish line at the brewery this year. "We want to be a part of this community," Jason says. "We want to show people that we enjoy Billings, Montana and so we want to give back. That's our thing. We want to throw the biggest party in the state every day, we want to have the best food. But it's not just about being the chef and providing quality food. It's also about being a quality community team leader. I love Montana. Montana is my home forever."
From the Army to the kitchen, Jason Haagenson's life has been devoted to others selflessly from his early years to the present day. Thank you, Chef, for your service. Montana loves you back.
Originally printed in the March 2023 issue of Simply Local Magazine
Never miss an issue, check out SLM's digital editions here!