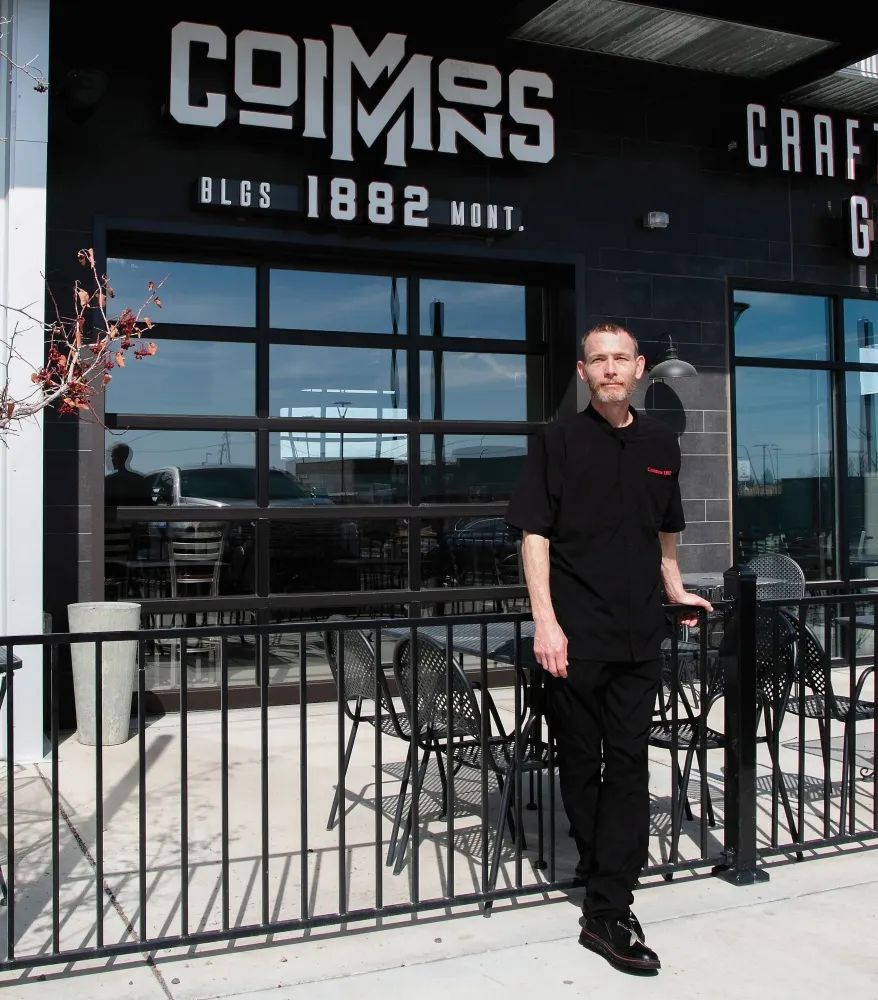 Meet the Chef: Commons 1882's Ken Rakstad
June 2022
article & photos by renata haidle
I cook, I create, I'm incredibly excited by what I do, I've still got a lot to achieve." - Gordon Ramsay.
From one of the most celebrated chefs and restaurateurs of our time, this quote is artfully displayed at the front desk of Commons 1882. A suggestion, perhaps, of the life philosophy of its owner and general manager, Chef Ken Rakstad.
A Lewistown native who grew up in Billings, Chef Rakstad started his journey in the restaurant world at a very young age. At 15, he dropped out of high school and worked in kitchens around Montana and neighboring Idaho and Wyoming. Hard work and dedication paid off a little over a decade later, when he opened his first restaurant in Rock Springs, Wyoming at 27. From then on, he kept cooking, creating, and achieving. After several years in Wyoming, he returned to Billings, where he got a job at West End Jake's Bar & Grill - initially as a chef and later on as general manager. In March 2020, just as the pandemic hit us all in unpredictable ways, he acquired Local Kitchen and Bar from previous owners John and Megan Heenan. The unpromising circumstances did not stop Local from continuing a tradition of providing great food to the city's West End neighborhoods. Local Kitchen and Bar weathered the storm quite well and emerged out of lockdown with its customer base still intact. When the opportunity arose to add another restaurant to his portfolio, Chef Rakstad did not hesitate. Commons 1882, which he purchased in January 2022, has been undergoing a much-needed transformation under his leadership. New menu items for lunch and dinner, an attractive brunch offering on the weekends, and a good selection of cocktails and local beers make it an appealing choice in the Shiloh Commons area. Under Chef Rakstad's guidance, we can expect Commons 1882 to turn a new page and become just as successful as Local has been.
What is the magic formula, I wonder, in turning a restaurant around and making it a hit with the community? I ask Chef Rakstad this question as we sit at a quiet table at Commons 1882, away from the chatter in the main room. "There is no magic formula," he says matter-of-factly. "I think that people make restaurants harder than they're supposed to be. If you have really great food, great drinks, and great service, you're going to have a restaurant full of people. If you fail at any of those three things, people are not going to come back. You have to be willing to set your standards and keep those standards at that level."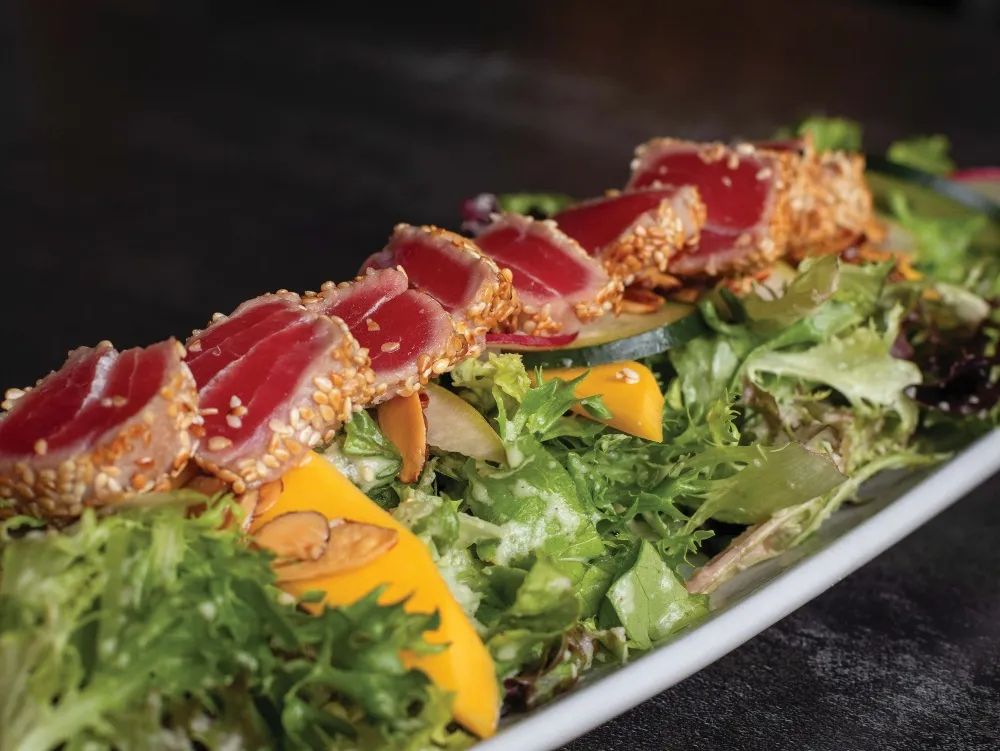 "There is no magic formula. If you have really great food, great drinks, and great service, you're going to have a restaurant full of people." - Chef Ken Rakstad.
High standards are the common thread between Chef Rakstad's two restaurants. While Local is smaller, intimate, and more upscale, Commons 1882 aims to cater to a different clientele while maintaining the same quality and freshness of the food that made Local such a beloved eatery in the community. And then, of course, there is the service, which can make or break a business. How hard is it to find good people? I wonder out loud. "I don't think you find good people," the chef replies. "You train good people. Those who don't want to learn or work weed themselves out, and the right people stay."
Chef Rakstad's cooking philosophy has been greatly influenced by the late, great celebrity chef Anthony Bourdain - whose portrait also has a place of honor at Commons 1882, next to Gordon Ramsay's photo and quote. Kitchen Confidential, Bourdain's bestselling memoir covering his years in the restaurant business, was instrumental in shaping Rakstad's vision for his life. "I read that book," he recalls with a smile, "and thought, oh man, that's what I want to be!" Like Bourdain, he prefers unpretentious yet really good food and has an appreciation for every type of cuisine. "It doesn't all have to be tweezers, flowers, and microgreens. It can be just a really good taco. But how do you take care of that taco? From dicing the meat to preparing fresh pico de gallo to the tortillas you buy or make, it can be fantastic without being pretentious. Food has to be understandable, approachable, and great, and that's what I'm trying to do."
Originally printed in the June 2022 issue of Simply Local Magazine
Never miss an issue, check out SLM's digital editions here!