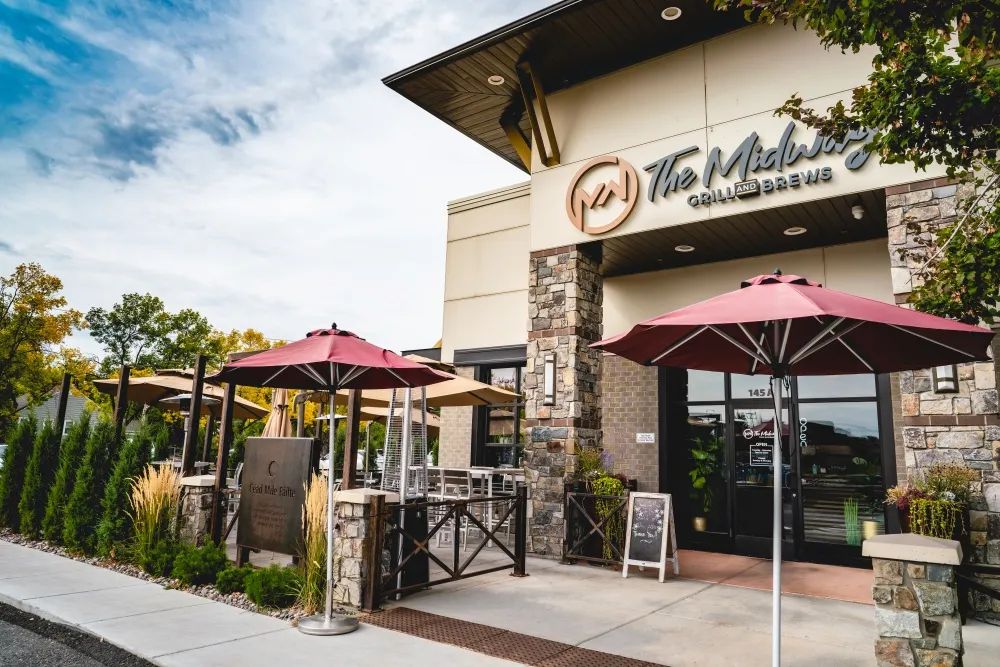 Meet the Chef: The Midway Grill and Brews
November 2021
article & photos by jamie blotske
"Okeechobee," the Florida native said, sending my eyebrows into that puzzled position of, "Huh? Come again?" Aaron Zitar, executive chef at The Midway Grill and Brews, laughed and responded with, "Yeah, that's the look everyone gives me when I tell them where I'm from."
Aaron Zitar, executive chef at The Midway Grill and Brews
A Montana resident for over 12 years now, Aaron loves Big Sky Country and wouldn't trade it for the beaches of South Florida. After graduating and completing a culinary internship at Indian Rivers State College in Port Lucie, FL, Aaron headed north for a job in the oil fields. However, his passion for cooking beckoned him back to the restaurant industry, dishing up dinner delights at TEN at the Northern Hotel and The Local before jumping on board with midtown's newest restaurant, which opened April 1, 2021.
Not only does Aaron view cooking as a creative outlet with a purpose, but he also finds inspiration in solving the problem of a broken food system. "It's become so commoditized and there is such a disconnect from people and their food," he went on to explain. For this reason, he has taken great pride in sharing his personal journey with others on sustainable food and the art of coming together over a well-prepared and made meal. Along these lines, when asked if the COVID-19 pandemic has affected the restaurant, his instant response was, "Absolutely. It has crippled the work force." It's beyond social distancing or a mask mandate. People don't realize the harsh effects it has on the behind-the-scenes work. For example, orders that generally take a week are 4-5 weeks out for delivery. It's hard to maintain a whole working staff. Regular commodities have gone up in price, some as high as 80%. And while a large number of people are back to sit-down dining, there is still a percentage of the public not yet willing to eat outside the home. Despite the setbacks, Aaron was quick to say how appreciative he is of the support and being able to offer this service. "Restaurants in Billings have been going down, so it's a privilege to be open and serving the community."
So, what exactly is The Midway?
Well, it's just that…the mid-way point between fine-dining and casual comfort—the idea of its origin ties directly into its name. There isn't one way to dine here. You can dress in a t-shirt and jeans all while enjoying an upscale T-Bone steak dinner. Its atmosphere is elegant and refined, yet relaxed and easygoing. "It's a little more laid-back version of elevated food; it's approachable," as Aaron so perfectly defined it.
The overall goal and vision of The Midway is to bring something different to this area of Billings. Living only a couple of blocks away from the restaurant, Aaron finds it particularly cool to provide food in his neighborhood. The Midway hopes to become a staple to the area, where everyone thinks of when craving unique dishes and fresh flavors.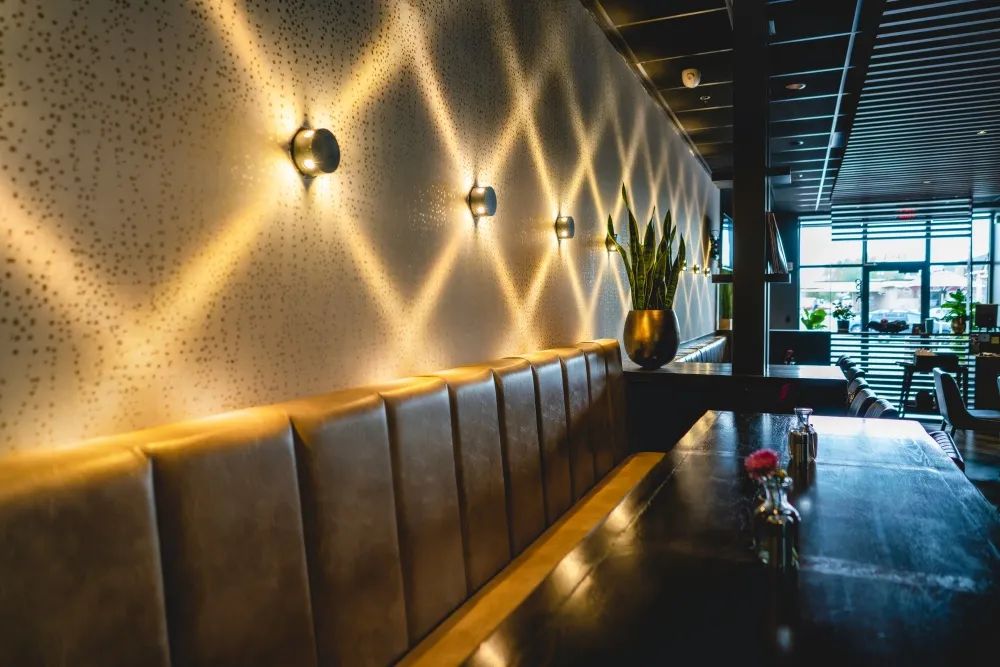 Future plans include a venue space for a taproom and a small event space for live music. They hope to open this next-door venue this month. Stay tuned for themed events this holiday season!
Aaron is currently working on a fall menu. He loves to incorporate seasonal ingredients and purchases from the local produce market as much as possible. He also works with local ranches. Everything at The Midway is made from scratch and in-house. All burgers (which happen to be a very popular menu item) are hand-pressed, never frozen. The menu features a wide spread of deliciousness, from your classic pile of loaded nachos to an "out of the ordinary" portabella peach burger, to a savory smoked plum glazed duck breast, to a familiar fan-favorite Philly cheesesteak sandwich… there is something to satisfy every taste bud!
Aaron's favorite dish to make happens to be his favorite to eat, as well. The pork belly Banh Mi is a soba noodle bowl, served chilled, sprinkled with pickled watermelon radish and carrot, red cabbage, cucumber ribbons, and Thai basil. I don't know about you, but my mouth is watering! Paired with a sparkling rosé, that's what I like to call a "match made in heaven."
Stop by and say HI!
Aaron and the staff are excited to serve you! They love forming relationships with guests, which creates a fun community of customers that appreciate new, local, fresh foods. "Billings is a great place," Aaron said. "The people are agreeable and friendly, easy to please," he added.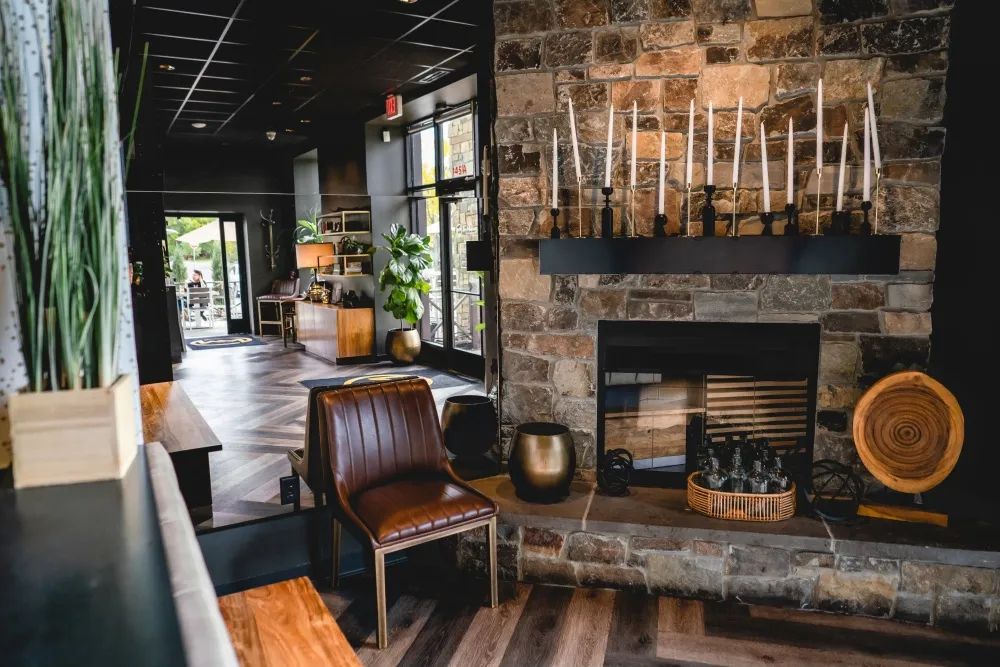 Stop in for lunch on the patio or dinner under the dimmed lights. The Midway Grill and Brews eagerly awaits your arrival!
Originally printed in the November 2021 issue of Simply Local Magazine
Never miss an issue, check out SLM's digital editions here!