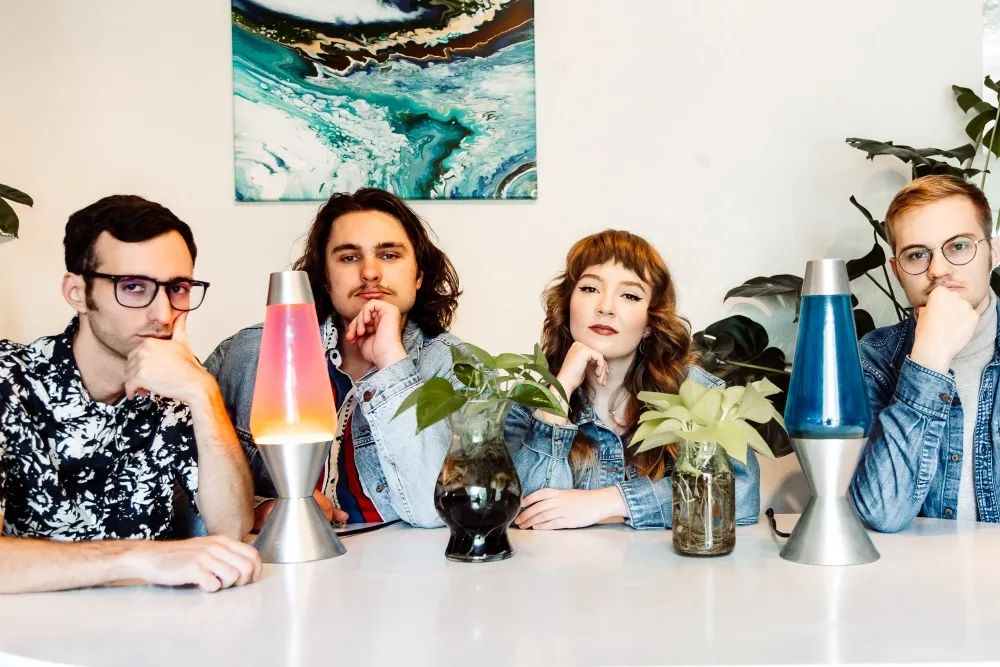 Meet the Band: Joyce From The Future
September 16, 2021
article & photos by arianna skoog
The year was 2020. A long year, filled with all sorts of shenanigans and hard things, void of social gatherings and the magical experience of being serenaded and entertained by talented artists.
For me, April of 2021 was the birth of a new season of live music. Excited, to say the least, I made my way to my first (social-distanced) show at the Pub Station to watch Gilda House play her album release. This is where I first saw Joyce From The Future, the opening band. I was immediately immersed in their music with the accompaniment of my tool of expression, my camera. A mixture of vintage and modern sounds (mostly pop, disco, and R&B), Joyce From The Future was an excellent start to a fun evening.
Alex and Lyric met in high school through their shared love of music, playing for the Pops concert at Senior High. They made their way to the U of M to try out the whole college thing and quickly discovered it wasn't for them. They decided to put their time and resources into making music and started making beats, which they've since used in some of their music for Joyce. They moved back to Billings, and in December 2018, Joyce From The Future emerged.
How did they get their name?
"We sometimes play this game when we hear a fun little statement that sounds like a band name, and we call it out." One day, while out thrifting, Alex noticed that Lyric's car – a Honda Civic named Joyce – was parked next to a newer version and Alex blurted out, "Look, Lyric, it's Joyce from the future!" And the band's name was born.
"We wanted a band name that sounded futuristic, but also didn't sound like we took ourselves too seriously."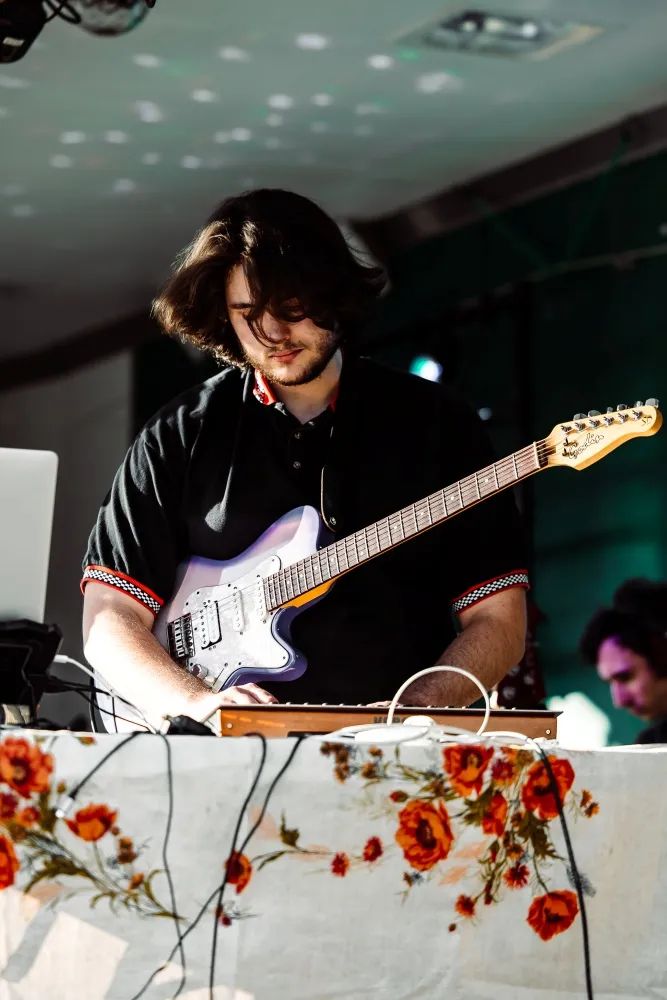 Alex plays bass and guitar and has been in various bands throughout the years, giving him a diverse musical background. He wanted to create music that reflected that.
Lyric's background is also steeped in music. Her grandparents met in a band, married, and still play to this day in a band named MOJO. Lyric started playing guitar and singing when she was 10 years old and would play when her grandparents' band had a break. Her Dad also played drums for the band, so Lyric was immersed in the music scene from an early age.
When Lyric and Alex started writing their first album, they expected to flesh it out quickly but soon realized it takes a lot of time to create something like that. "This is our passion project, and we really wanted our music to hold a candle to the music we really like." It took them some time to finish it. "Our biggest influences in our music would have to be Star Fkr, The Marias, and Stevie Wonder." After working on the album for about a year and a half, the pandemic hit. "It was soul crushing because we put our heart and soul into it and we just didn't feel right releasing our music when we couldn't play at live shows." As things opened back up, the band has loved getting to play on stage again.
Their current album, Joyce from the Future, features just Alex and Lyric, but when they play live, Josh (drummer) and Konnor (saxophone), whom they met while playing with Arterial Drive, join them on the stage. Moving forward, Alex and Lyric want to create a concept album, an album of songs that fits together and tells a whole story.