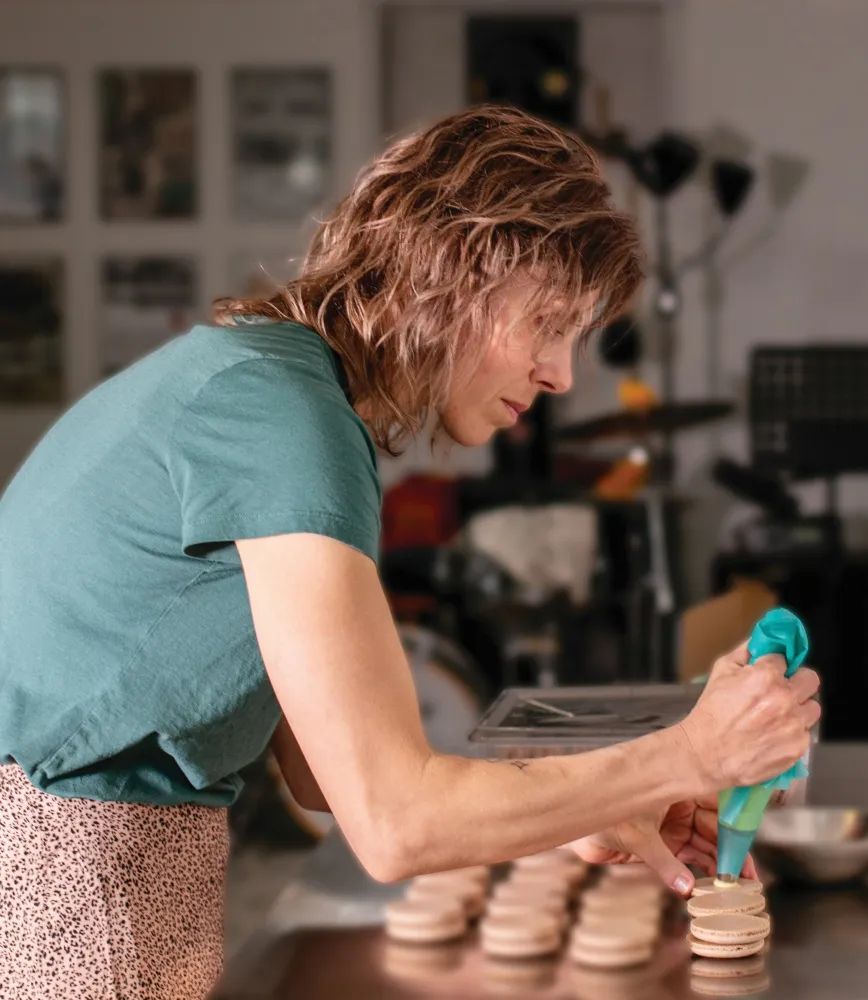 Meet the Baker: Batter + Crumb's Amanda Brown
May 2022
article & photos by renata haidle
Is it possible to run a rewarding small business out of your home while raising kids, homeschooling, and taking care of your family? The answer is yes, and more and more women in our town prove that such a model works well. Amanda Brown, owner of Batter + Crumb, has successfully balanced work and family life, despite starting her small business just as the 2020 pandemic was emerging.
"Before Batter + Crumb became my main gig," she explains, "I worked as a barre instructor for several years. Before that I worked in a few coffee shops including the first Starbucks, moving from barista to store manager in the 5 years I was there. During that time, cupcakes became all the rage and I started a little side hustle which I did for a few years - mainly just baking for friends' weddings and holiday specials. When the COVID pandemic shut down the town in March of 2020, it was the catalyst to pursue my hobby as a more reliable form of income."
Switching from cupcakes to macarons, the dainty French cookies that gained in popularity over the last few years, was a great business move. "By the end of 2020, I was secure enough to rely on Batter + Crumb as my only source of income and left my position teaching barre," Brown recalls. "I am pleased with the operation I have now because it allows me to be there for my kids when they get up in the morning and go to bed at night, and also contribute to the bottom line while fulfilling my need to be productive and creative."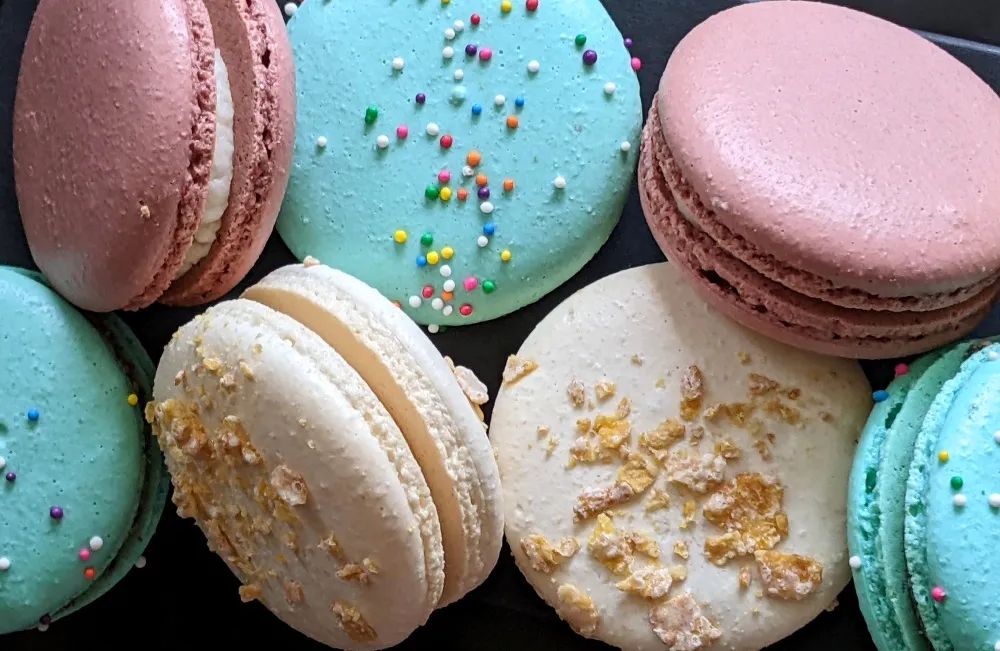 From cupcakes to the dainty delight of macarons
Working from home and planning her workload allows Brown enviable flexibility. "Batter + Crumb caters to me rather than me to it," she says. "Although sometimes I would like to cater to it more, the ability to turn things up or down depending on my family's needs is more important than making it big, per se."
Her workdays start with "a cup of coffee, first thing," followed by the usual and all-familiar school rush with Ezra (9). Then comes homeschooling Otis (6), running errands, and, of course, baking. "Recently, I have been pondering offering macaron-making tutorials either online or in-person (preferable to me) and/or opening up a location, eventually. I hesitate with that possibility because I hate thinking of this lovely, manageable, just-stressful enough thing I've got going on becoming a burden financially or time-wise."
I'm curious to find out if there is a flavor Brown prefers. "My favorite macaron flavor is probably pistachio, or birthday cake Oreo," Brown shares. "I would like to experiment with a Mojito-inspired macaron and have yet to incorporate cardamom - it's a lovely and interesting flavor."
With a home-based business, word-of-mouth and social media are essential for a thriving business like Brown's. "My business likely would not exist without social media. I rely on it heavily. It's so convenient, but it does have its challenges. When I am more consistent and engaged with social media, it seems to reciprocate. The bottom line for social media applications is people spending time on their platforms. That's a pretty high price to pay in today's busy life, so you have to find balance."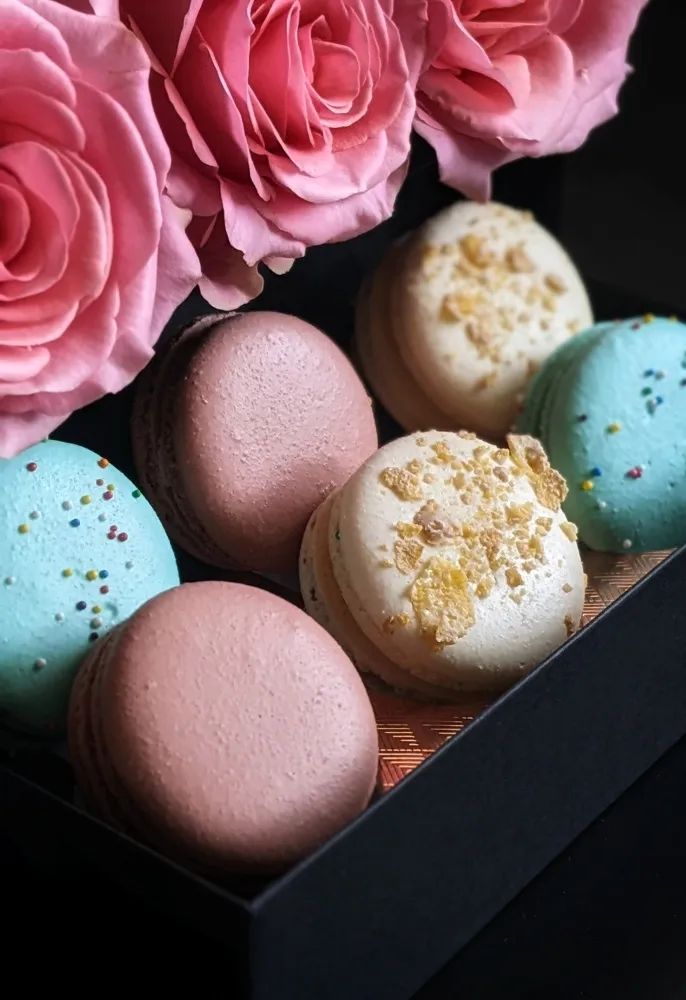 You can find Amanda Brown at @batter_and_crumb on Instagram and at Batter + Crumb on Facebook. Occasionally she offers pop-ups at brick-and-mortar businesses around town (more recently, her scrumptious macarons were available at Walkers Grill and Roots Garden Center). Give her a follow to stay informed of her latest ventures and place an order directly.
Originally printed in the May 2022 issue of Simply Local Magazine
Never miss an issue, check out SLM's digital editions here!