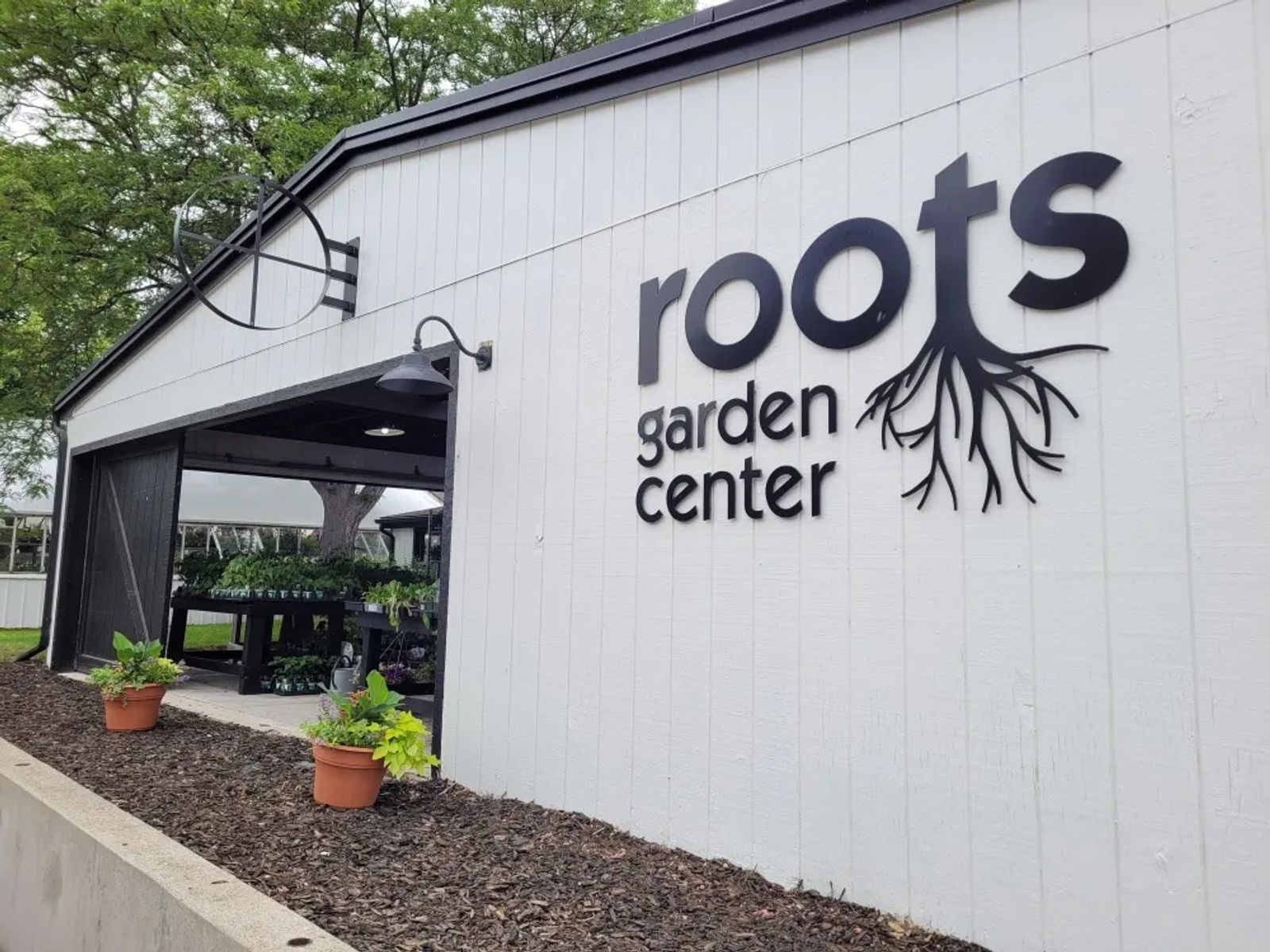 Roots Garden Center, 2147 Poly Drive, Billings, MT
An Enchanting Experience At Roots Garden Center
June 23, 2021
article & photos by robyn fogle
There's an enchanting new destination that has taken root in Midtown Billings and if you haven't experienced it yet it's high time you did! Roots Garden Center, which opened this past April on Poly Drive, is a plant and flower lover's paradise - but also so much more! The sights, the smells, the sounds, and overall delights to be found in this unique indoor and outdoor space fuses a nursery and garden center with a community coffee shop and even an art gallery. It is truly a delight for all of the senses.
"We wanted everything to cause surprise, delight, and joy. The front entry, the staff, the fairy & gnome scavenger hunt, art gallery, walk-in flower cooler, coffee, specialized garden tools, a vertical garden globe, a greenhouse filled with color and a lush walkable outdoor garden experience with plants that sends imaginations soaring," says Jon Switzer, owner of Roots Garden Center and Switzer Landscaping, as he describes his vision for the center.
I'd say they have achieved that goal!
I entered the garden center through the front room which is filled with succulent plants and the vertical garden globe Switzer mentioned. Bursts of color and life bloomed at every turn and drew me in as I eagerly, yet slowly, made my way through the labyrinth of rooms and spaces.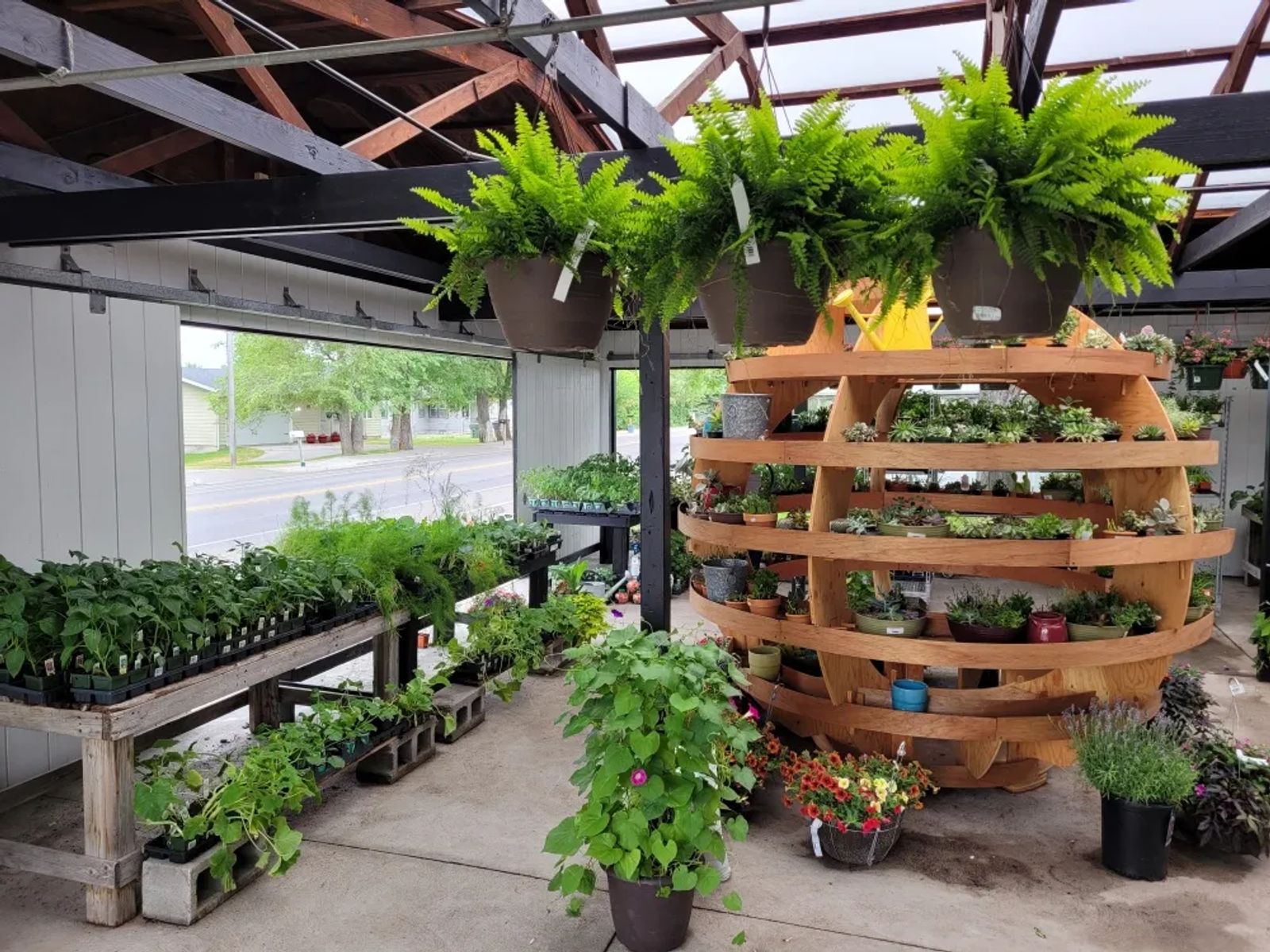 Each space's merchandise and layout was unique - garden tools and pots in one room, outdoor plants and flowers in another area, a collection of vegetables and succulents, a walk-in flower cooler, a gallery space for artist products and a central coffee shop. Clean white walls, black accents, chalkboards featuring quotes and phrases, and modern lights and farmhouse fixtures make the space feel cohesive throughout, drawing your gaze to every inch of beauty around you.
The walk-in flower cooler offers the opportunity to build your own fresh bouquet or purchase a ready-made bunch to take home. If buying them as a gift, you can even pick up a handmade floral note card to complete the gesture. Additional artist goods include pottery, candles, jewelry, fine art and even custom-made outdoor tables with built-in flower boxes. The plant and floral theme is woven throughout nearly every product in the store.
If you have littles with you, they will surely enjoy the Magical Creature Scavenger Hunt. You can pick up a list of gnomes and fairies that are hidden throughout the garden center and let the magical adventure begin. A photo of each, along with a fun description, will guide kiddos in what to look for and there is even a special prize promised for finding them all.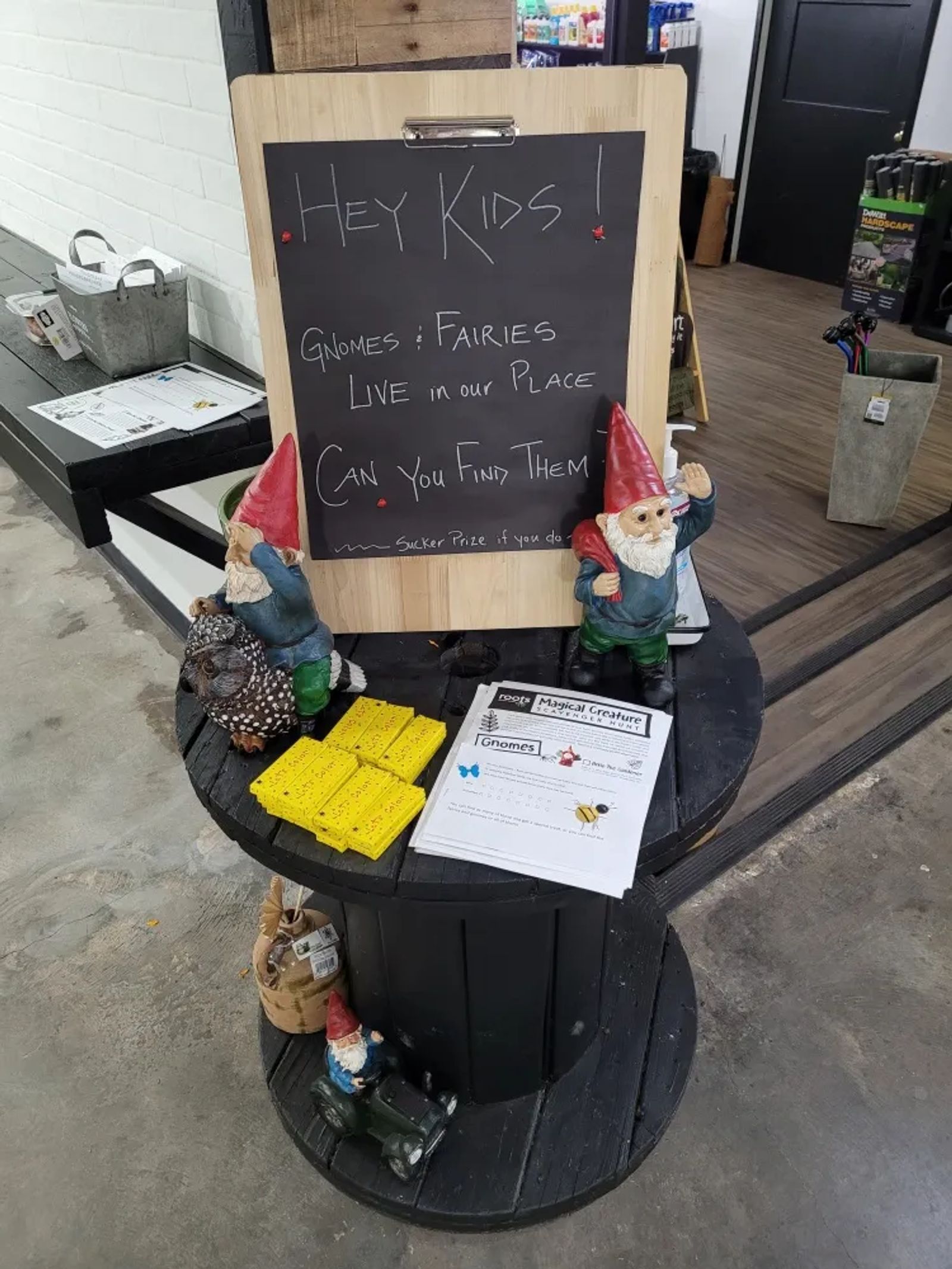 Let the kiddos' imaginations run wild while you explore Roots Garden Center's spaces
The coffee house is a second Black Dog Coffee location serving up ethically-sourced, high-quality coffee and a case of mouth-watering treats which you can enjoy while strolling through the center. If you're not in a rush you can even sit (inside or out!) and savor the experience. Or meet a friend for a cup and brainstorm garden ideas. "The partnership with the nursery came about through a mutual friend," says Mariah Carpenter, owner of Black Dog Coffee. "We met Jon Switzer and knew our vision and values to be a place for the community was the same," she recalls. It's truly a place for the community and no doubt a neighborhood meeting spot. "We love having plants and coffee together," she enthused.
For those looking for more than just a plant or two to add to the garden, Switzer Landscaping has you covered. "We like to think of ourselves as an A-Z landscaping service for our clients, and we are happy to provide planting services for all plants purchased from us, as well as ongoing services such as deep root feeding and season-long plant health care from common plant pests and diseases," says Switzer.
So what happens when summer is past and the nursery business slows down? "In our non-peak season we hope to continue experiences with a pumpkin patch, mums, bulbs, Fall décor, indoor plants, masterfully handmade furniture, floral bouquets, coffee, special events, and who knows, maybe even Christmas trees!" says Switzer who adds they would love for the space to be open to the community to use for special events down the road as well.
But be sure to go check it out now. You'll be surprised. You'll be delighted. You'll truly be enchanted by the experience that is Roots Garden Center.