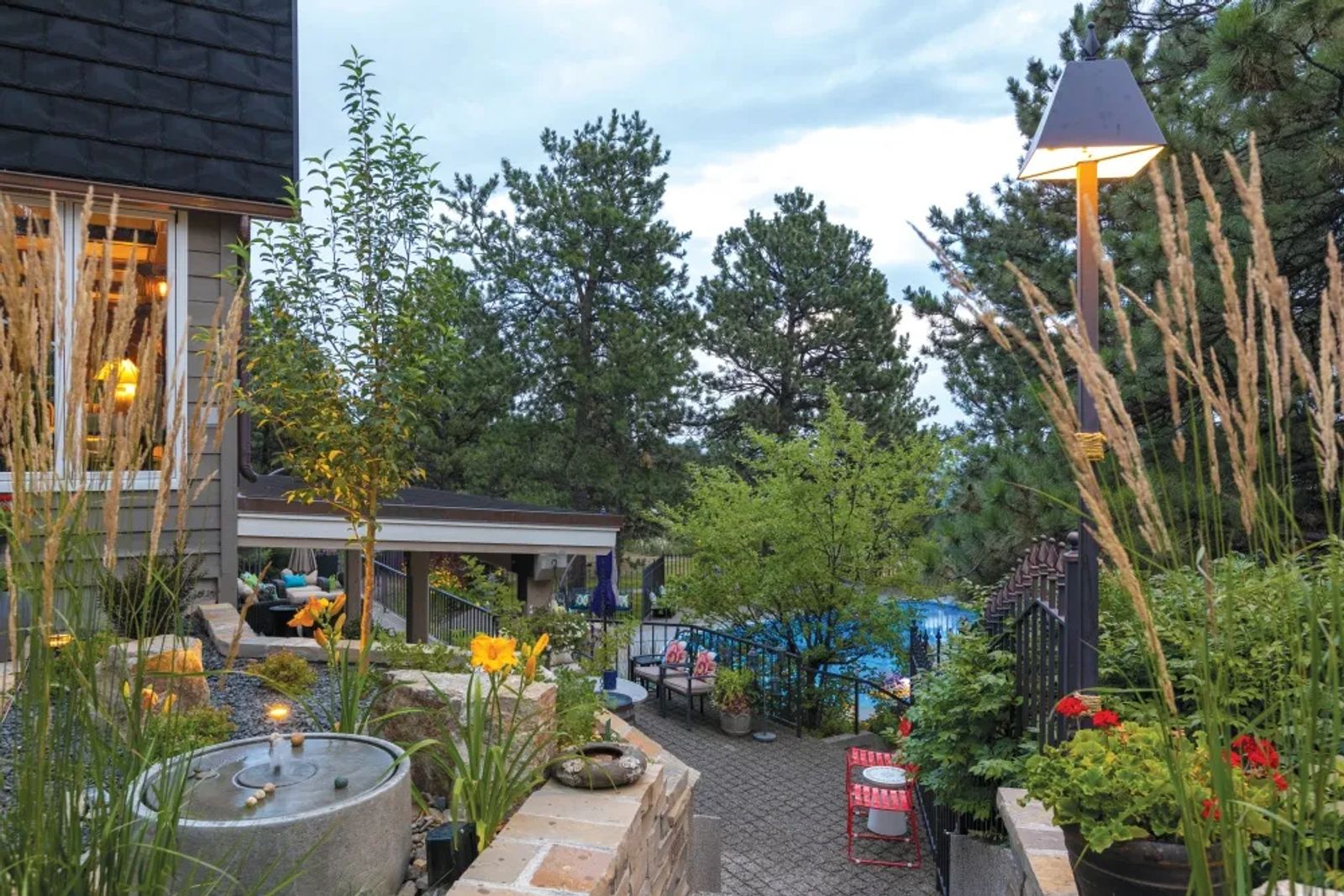 Private Patio Paradise
March 1, 2021
by Stephanie Toews | photos by nathan satran
When Wayne and Kim Nelson's old wooden deck needed replacing, they enlisted building experts from Ban Construction and landscaper Joel Wade to turn their weathered space into a private patio paradise. Read on for inspiration and tips for planning your picture-perfect patio.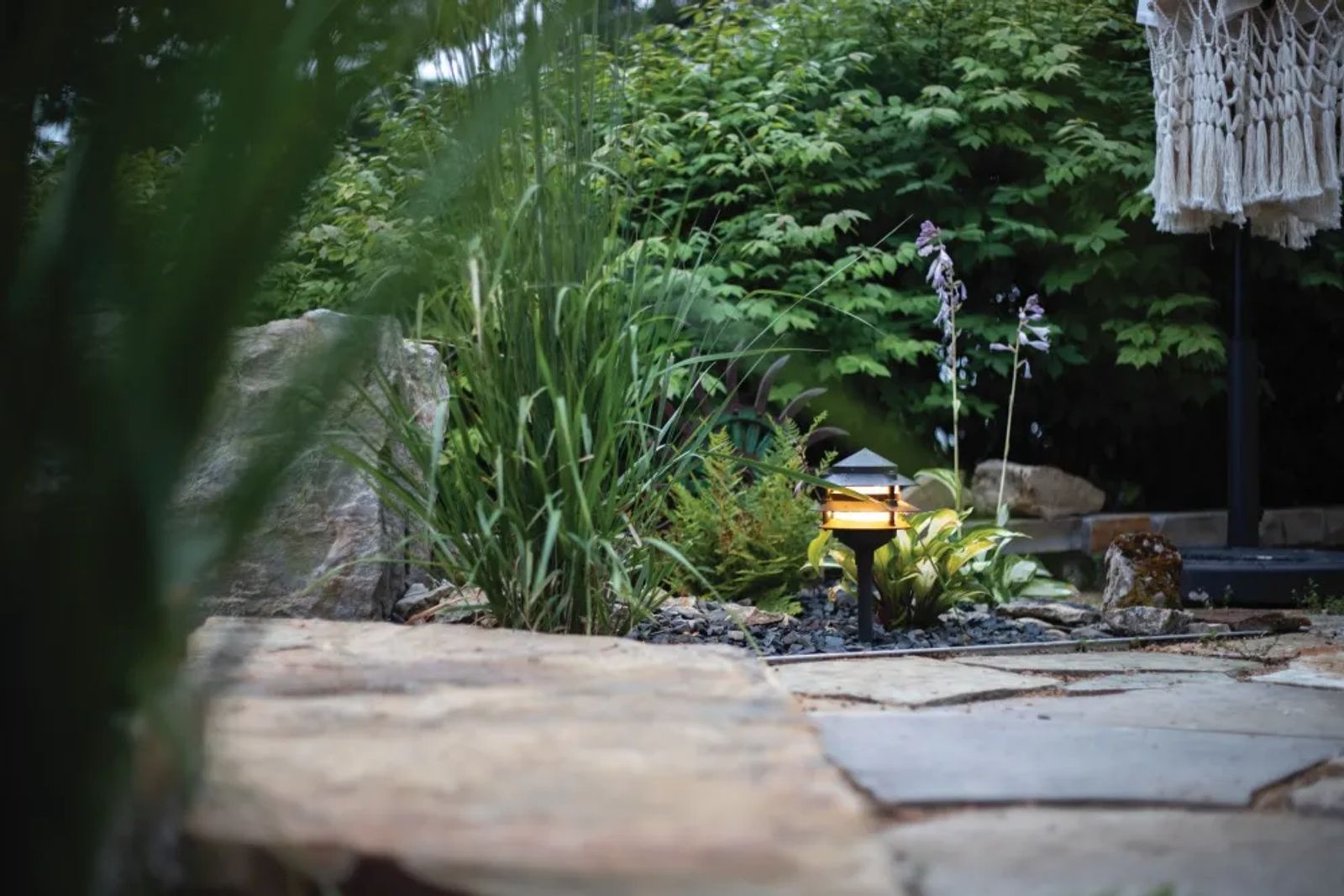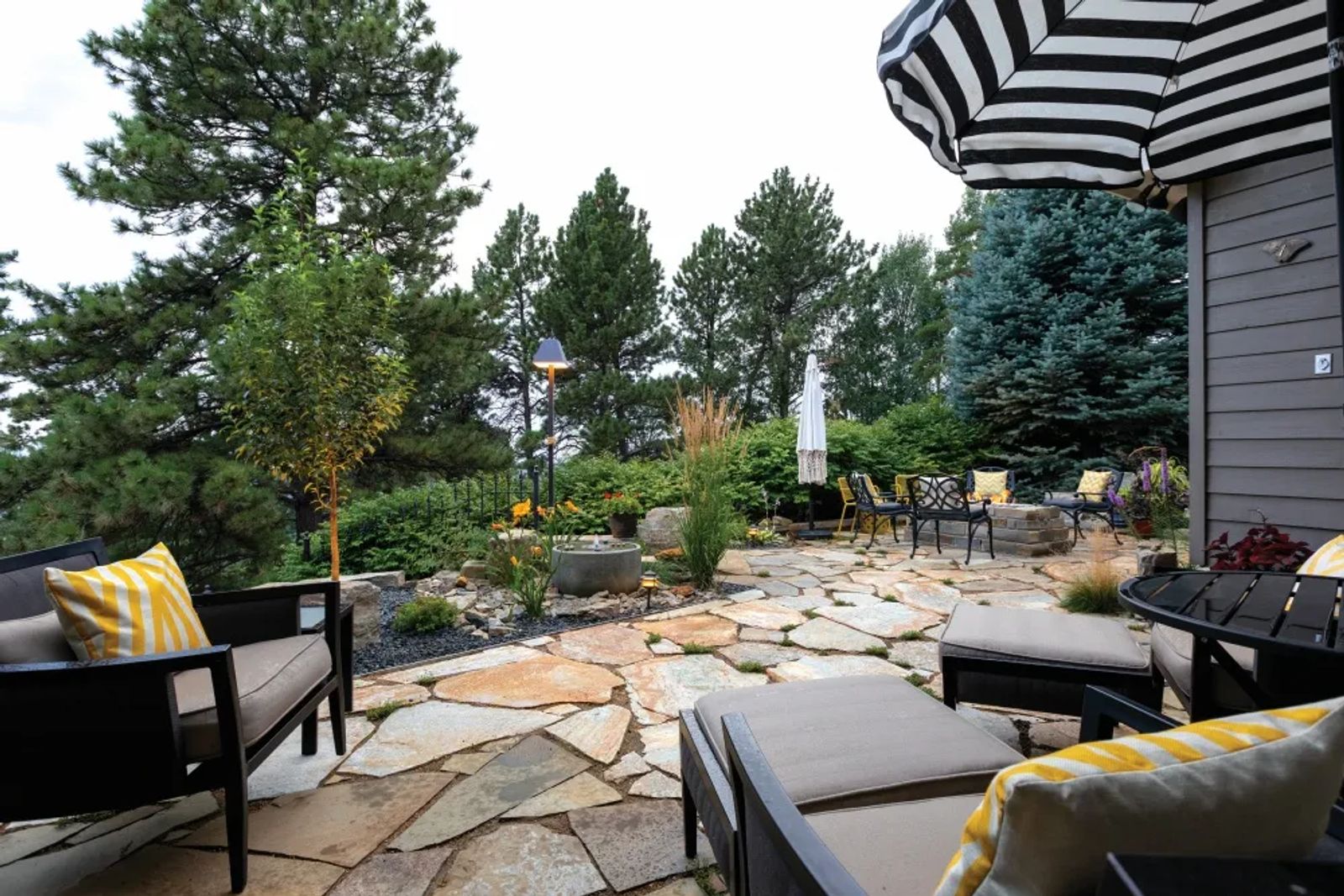 While deciding on the new material for the patio, steel, Trex and composite, and wood options were among considerations for materials. Kim says, "Since my original deck was only about 3-4' off the ground, I thought 'why not try and copy the European garden concepts I had seen in my travels to Italy, Spain, Greece, and Portugal.'" Kim ultimately chose to make the area of her patio located directly off the kitchen for "alfresco dining and more intimate conversations vs. another large and expansive deck."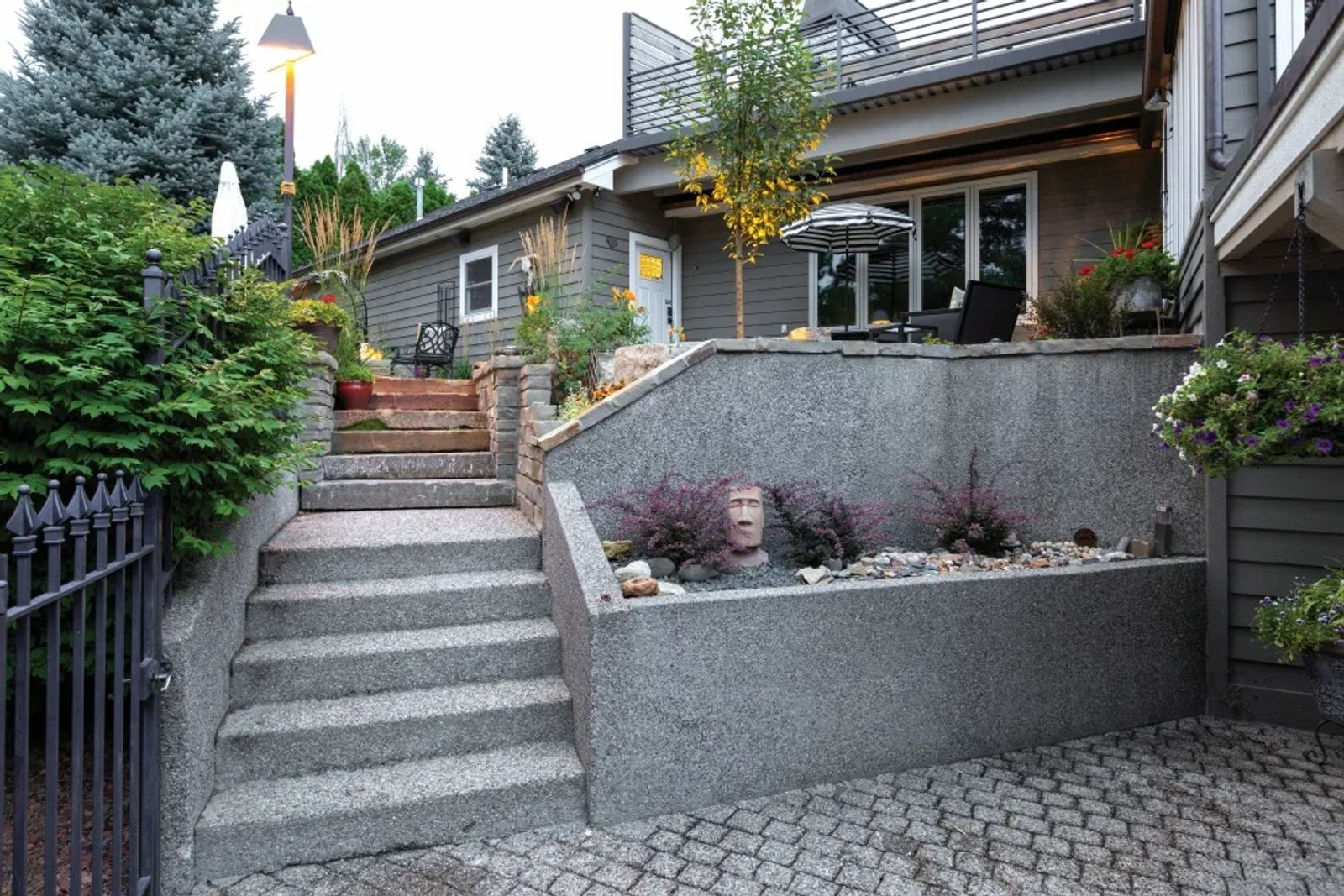 The flat stones, stone walls, and fountain with varying levels of garden and gathering spaces are undoubtedly reminiscent of the splendor of Europe.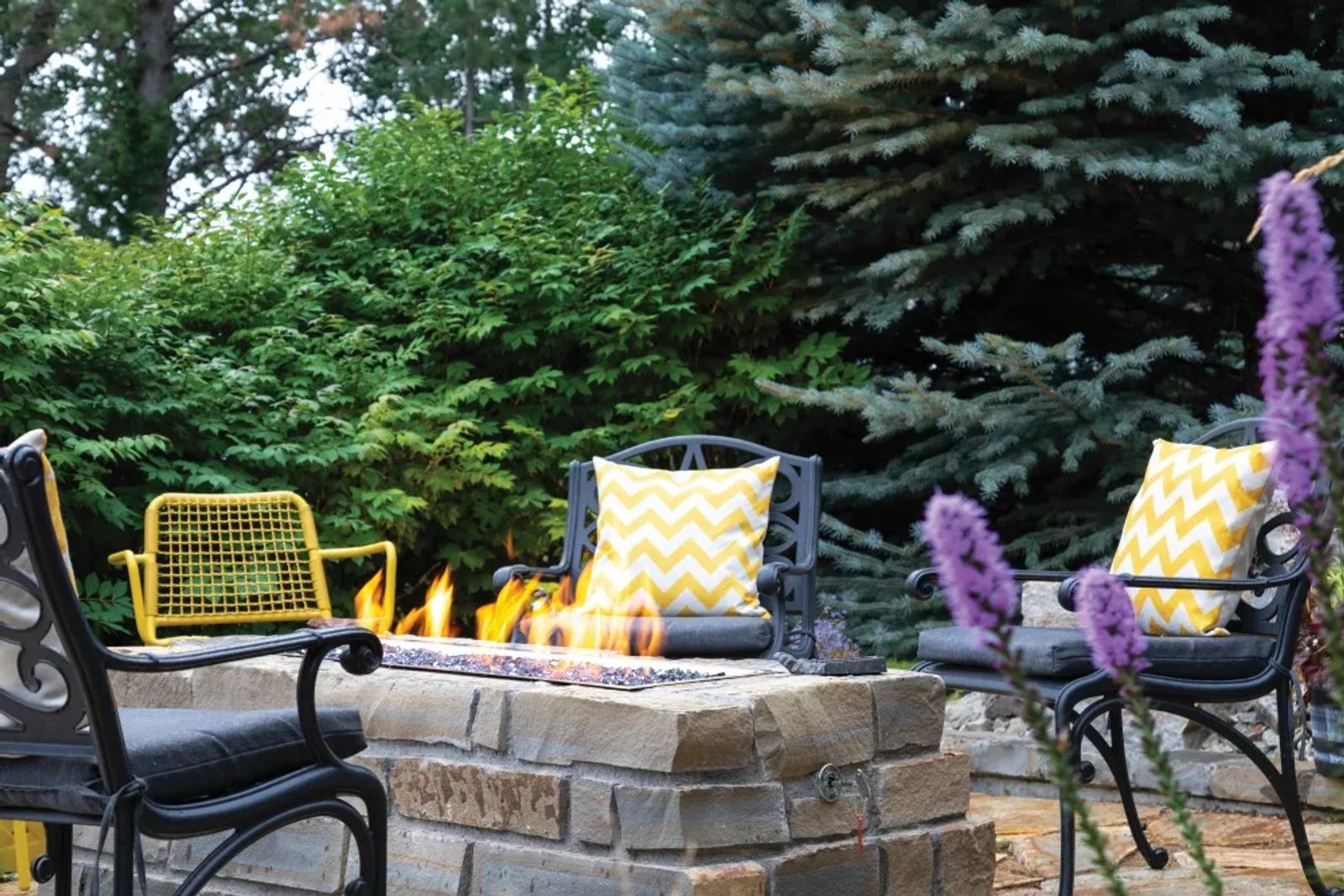 Because of Montana's weather and relatively short summer season, a fire pit was necessary to keep the family outside longer into the evenings when the temperatures drop. When deciding on a fire pit design, Kim says, "I wanted it to have a timeless style that would become the natural favorite outdoor space," With this in mind, she selected natural stone for the gas fire pit insert.
When deciding on a fountain, Kim didn't want extra maintenance; an open water feature was out of the question, as debris from spring and fall would require upkeep. She chose a fountain design called a bubbler with a closed top. A 30-gallon underground water storage bin was buried and attached to the sprinkler drip system. The 300-lb concrete bubbler fountain draws water up from the underground bin, meaning the fountain will never dry out or need to be refilled.
Another perk of the bin is that it doesn't need to be pulled up and pumped out every winter.
Views for Days
To utilize the stunning Rimrock city views, the Nelson's enlisted Andrew Marble of Billings Nursery to create a cozy conversation area with a beautiful backdrop. Andrew and his crew initially came in to scrap all of the sagebrush and tree roots from the rock base and provide an open rim edge viewing area.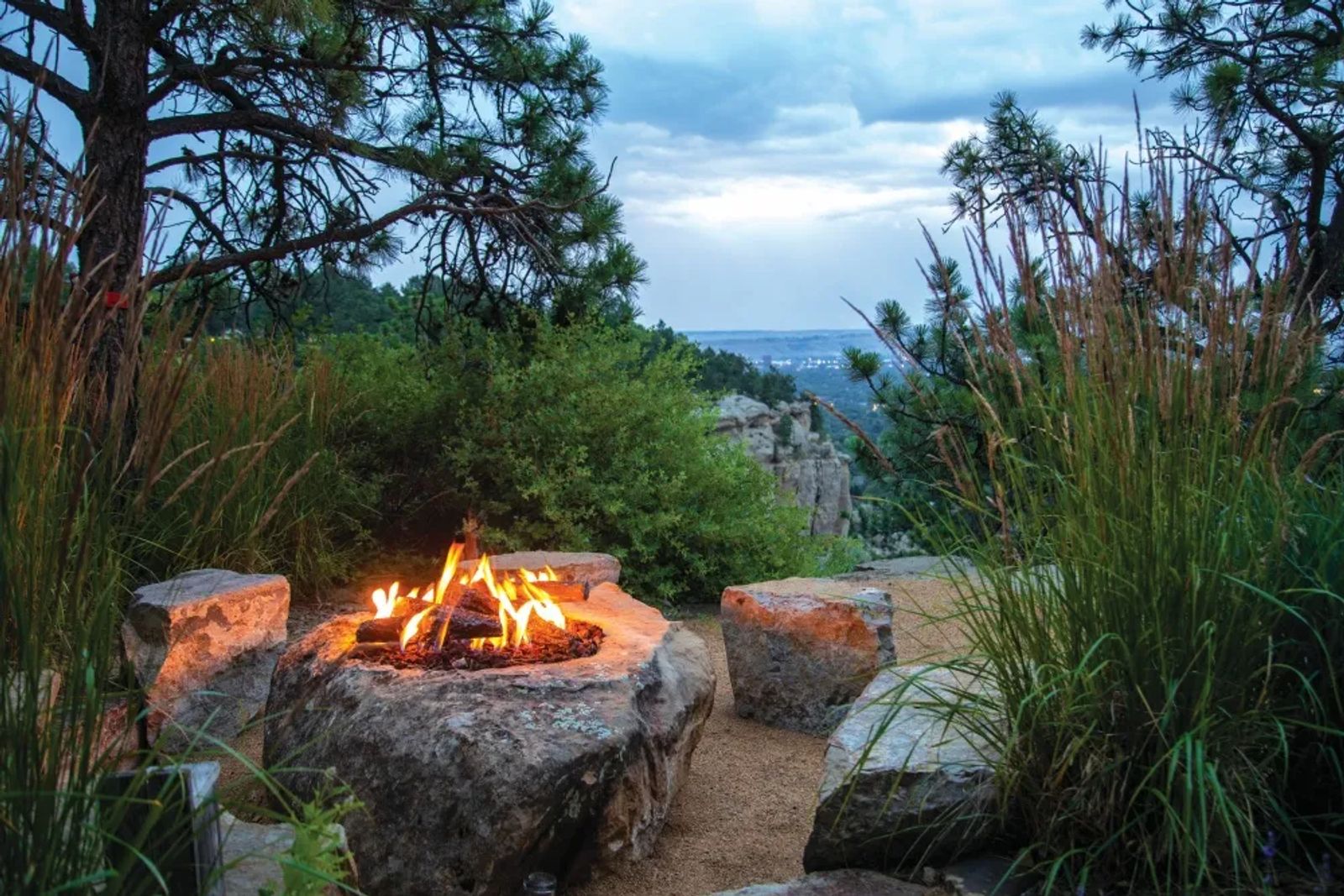 For the fire pit, Kim says, "I then picked out a huge stone from Billings Nursery, and Andrew drilled a circular basin for the gas logs to rest in." Getting the large stones in place was no small feat; a bobcat had to transport the massive fire pit and seating area stones.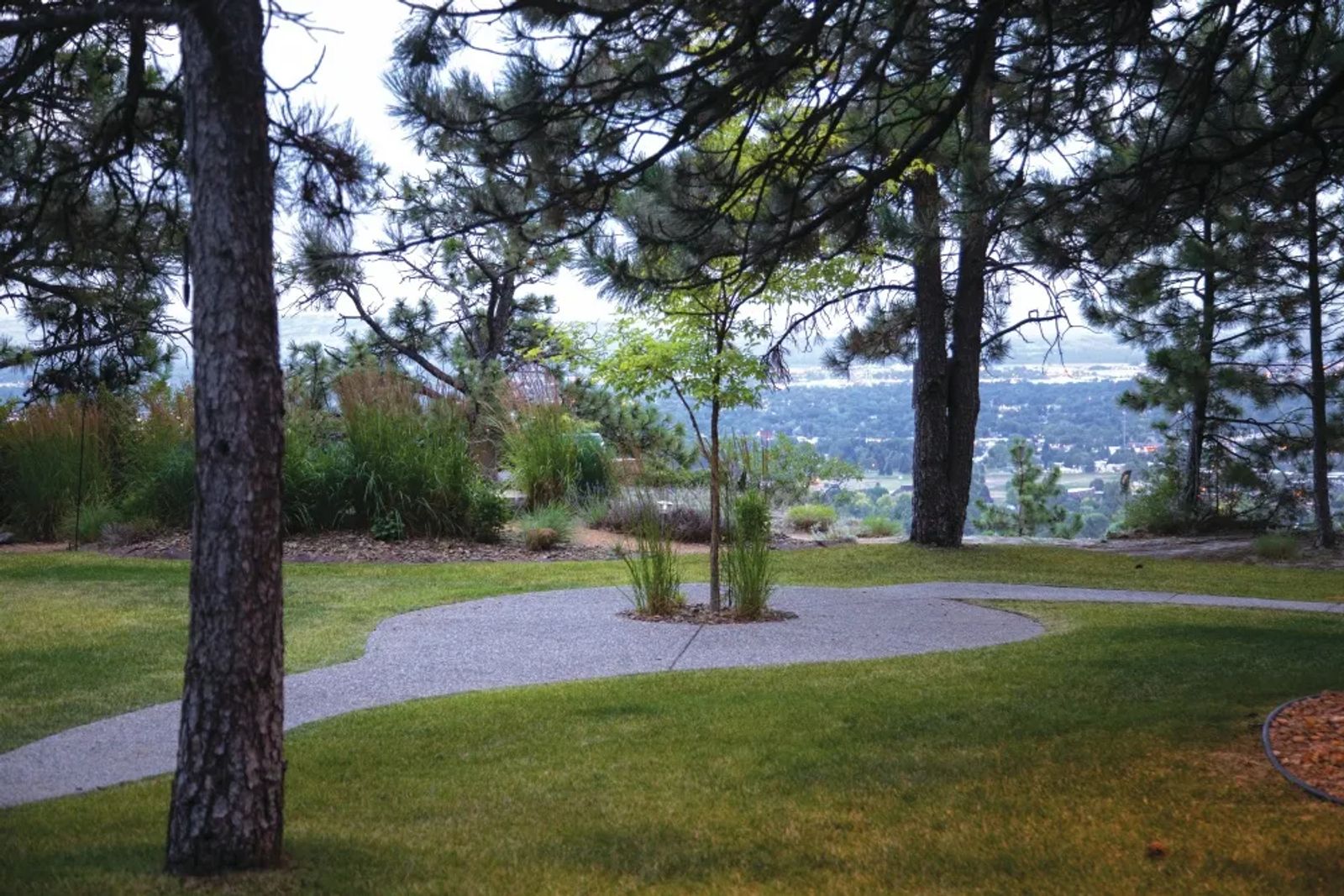 Andrew then designed the plant landscaping and pathways leading to the fire pit to create a cozy area. The results are nothing short of extraordinary.
Fabulous Flowers and Foliage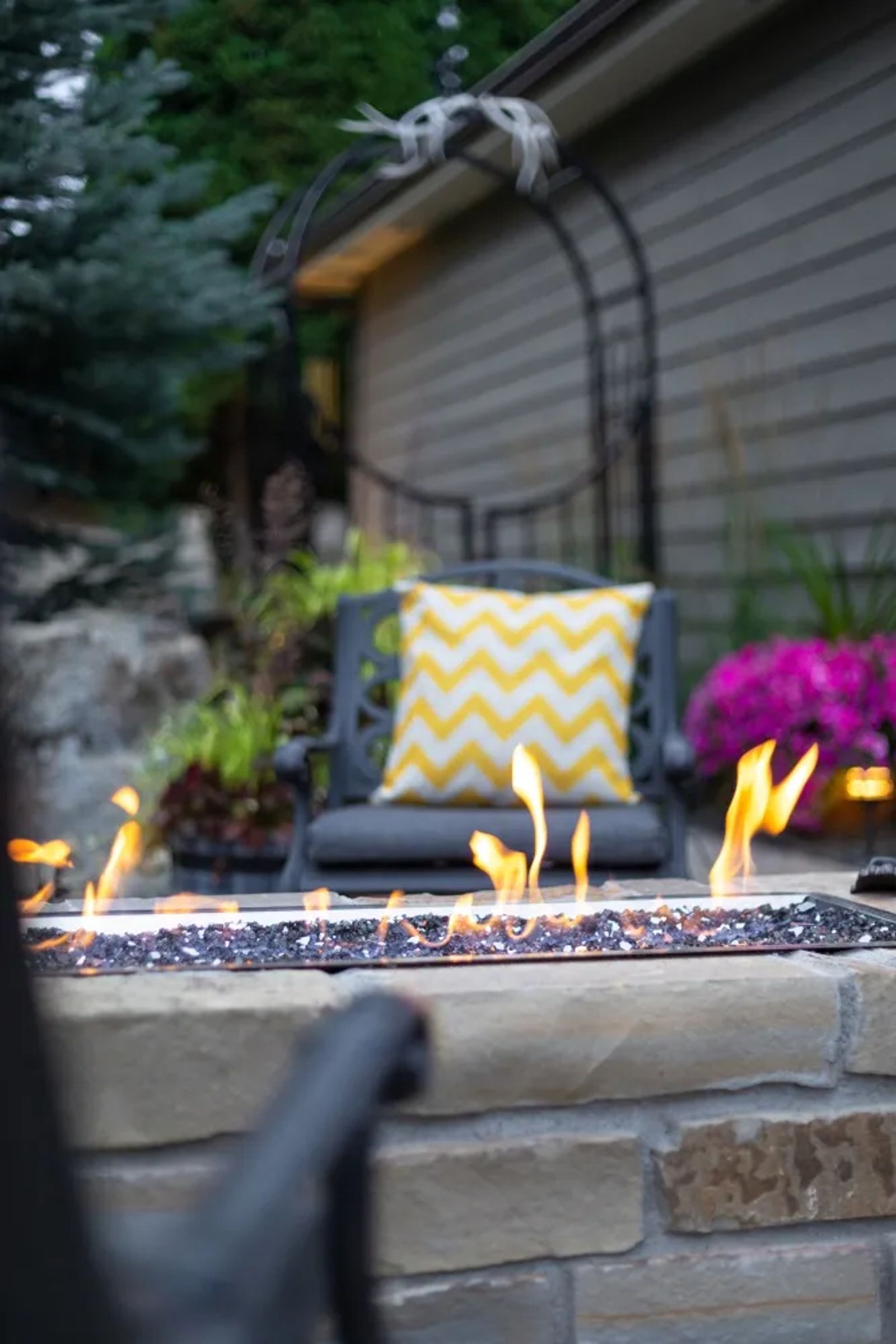 When selecting plants and flowers, Kim shopped all over town. Ace Hardware, Billings Nursery, Billings Hardware, and others. "You always have plants that don't make it, but when you go with a reputable nursery, they'll replace them for free."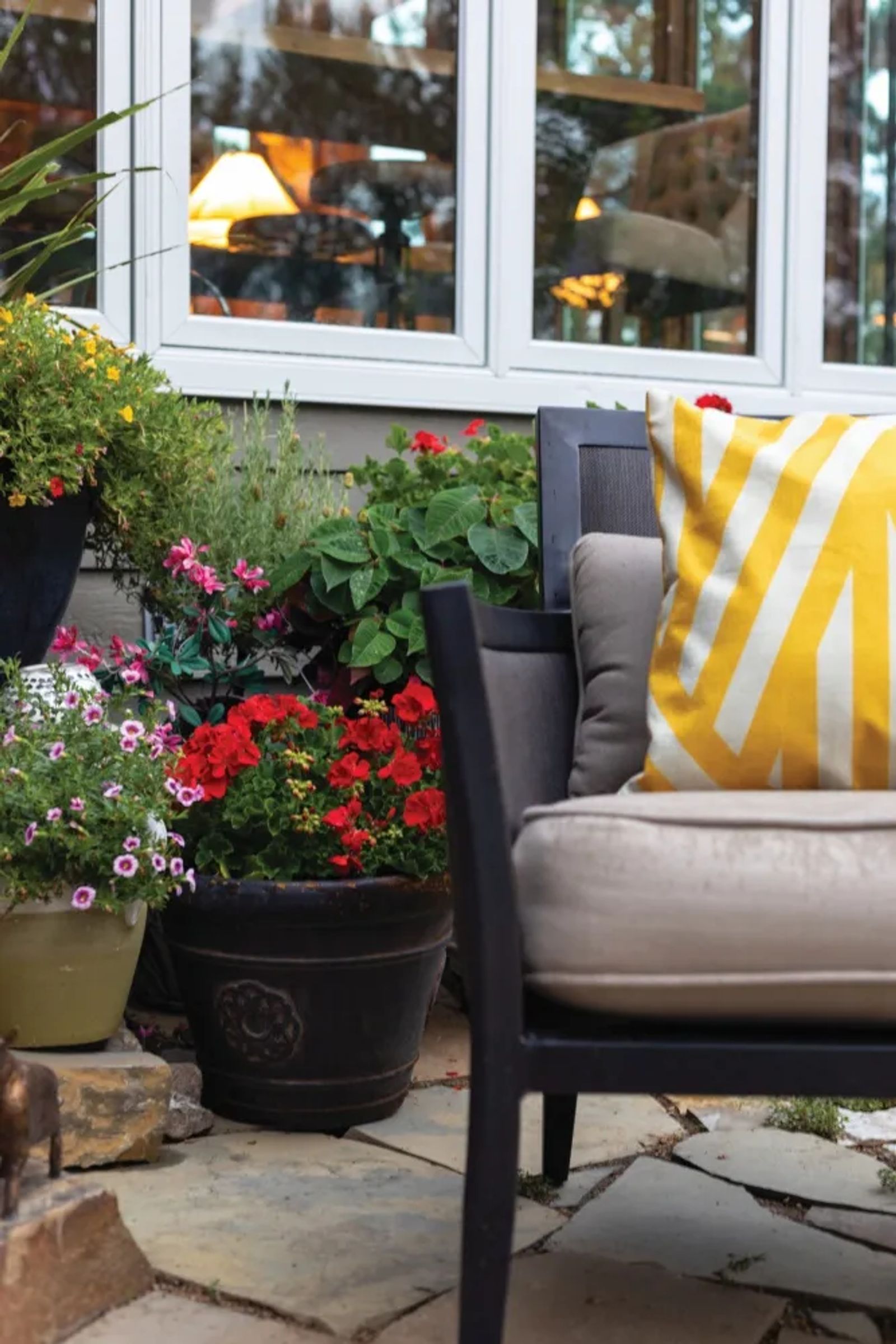 "The planning and construction took a year, so don't be in a hurry." Kim Nelson
Design Tips from Kim
Picture Perfect Patio- Collect pictures of favorite garden and patio styles. At first, you may start out liking everything, but give it some time and you will begin to see repeat or similar looks that appeal to you.
Vacation Villa- Copy your favorite vacation villa style. Maybe you like one kind of flower or gravitate toward straight borders and clean lines. Or, is your style more eclectic? Google European garden styles and decide what appeals to you the most.
Become an Observer- Notice homes and their landscaping as you drive by. Landscaping and a few potted plants can often transform an otherwise dull house.
The "B" word- Budget is important. Consider doing some of the labor yourself to cut costs. If you're going with natural stones, it doesn't have to be perfect.
Don't Rush It- Take time and think about it. Kim pondered her patio renovation for four years. She couldn't wrap her head about the standard deck options with hand railings. Once she considered a stone garden patio with open walls and plants along the border, she started to get excited.
Originally printed in the March 2021 issue of Simply Local Magazine
Never miss an issue, check out SLM's digital editions here!