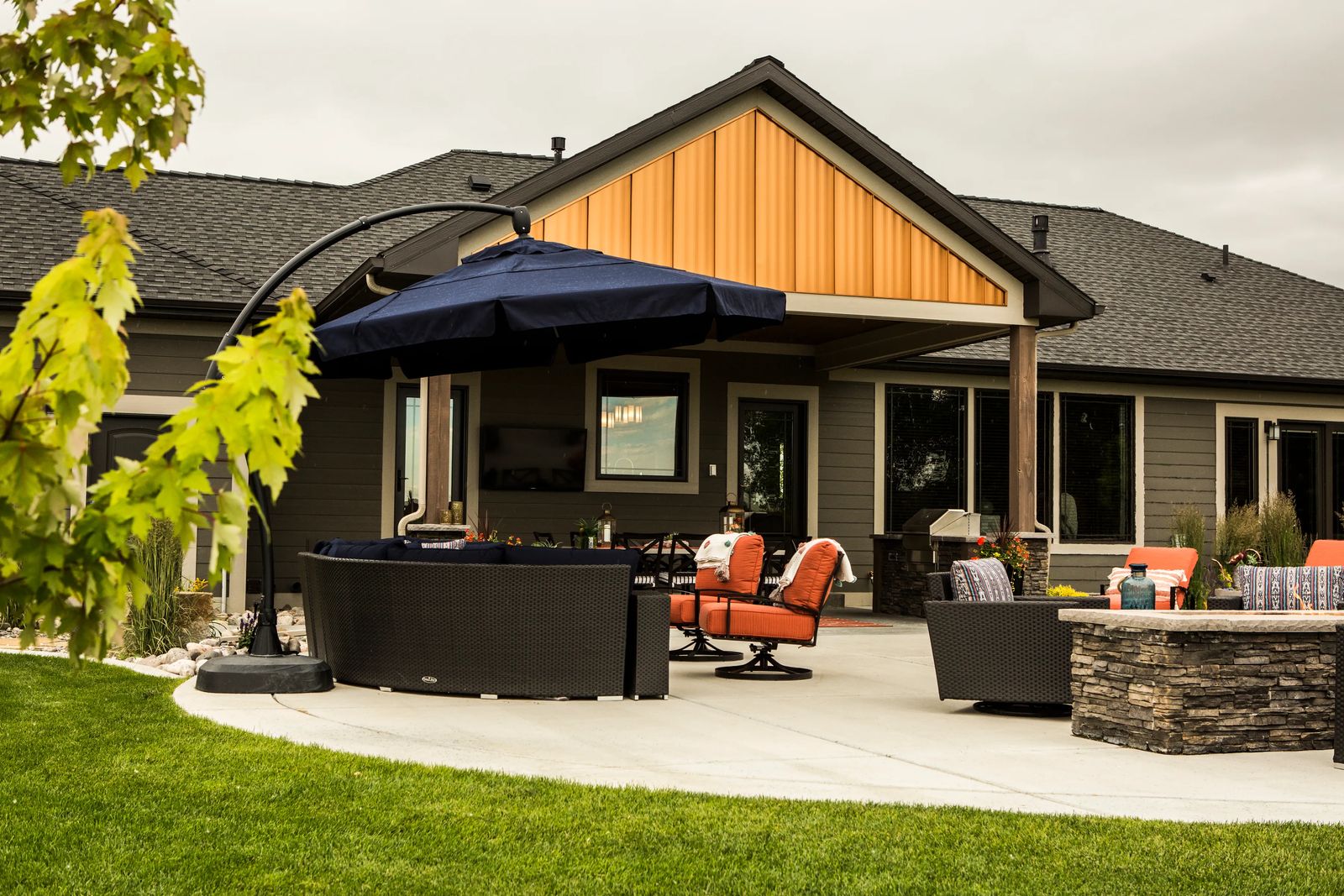 Great Escape: Soaking up Summer Evenings
August 1, 2019 | by stephanie toews | photos by kristin hartzler
A backyard pond affectionately referred to by the family as Billings' little secret place, is what the family fell in love with when they first laid eyes on their home. It's a peaceful place where they fish, paddleboard, and watch the turtles hatch.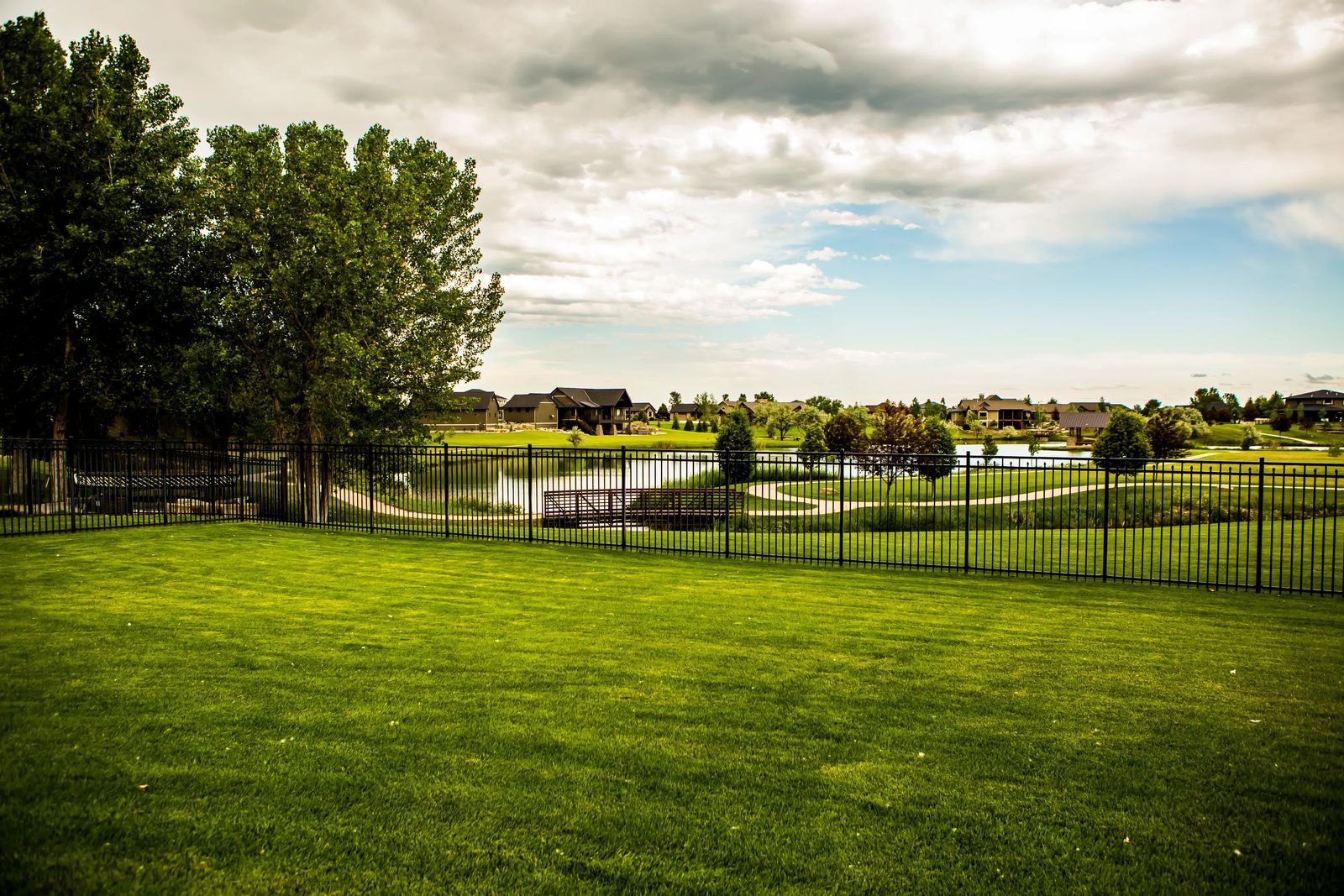 PATIO PERFECTION
Local homeowners enlisted the help of designer Tiffany Davidson-Blades of Davidson Home Furnishings & Design to select fabric and furnishings in order to create an outdoor oasis in their backyard. "Because we are in Montana, keeping the color scheme indicative of the Big Sky State was a goal," explains Tiffany. "The blue ethnic stripe fabric was not only unusual for outdoor fabric but also perfect." All of the colors from that ethnic stripe fabric were pulled out to complete the whole setting.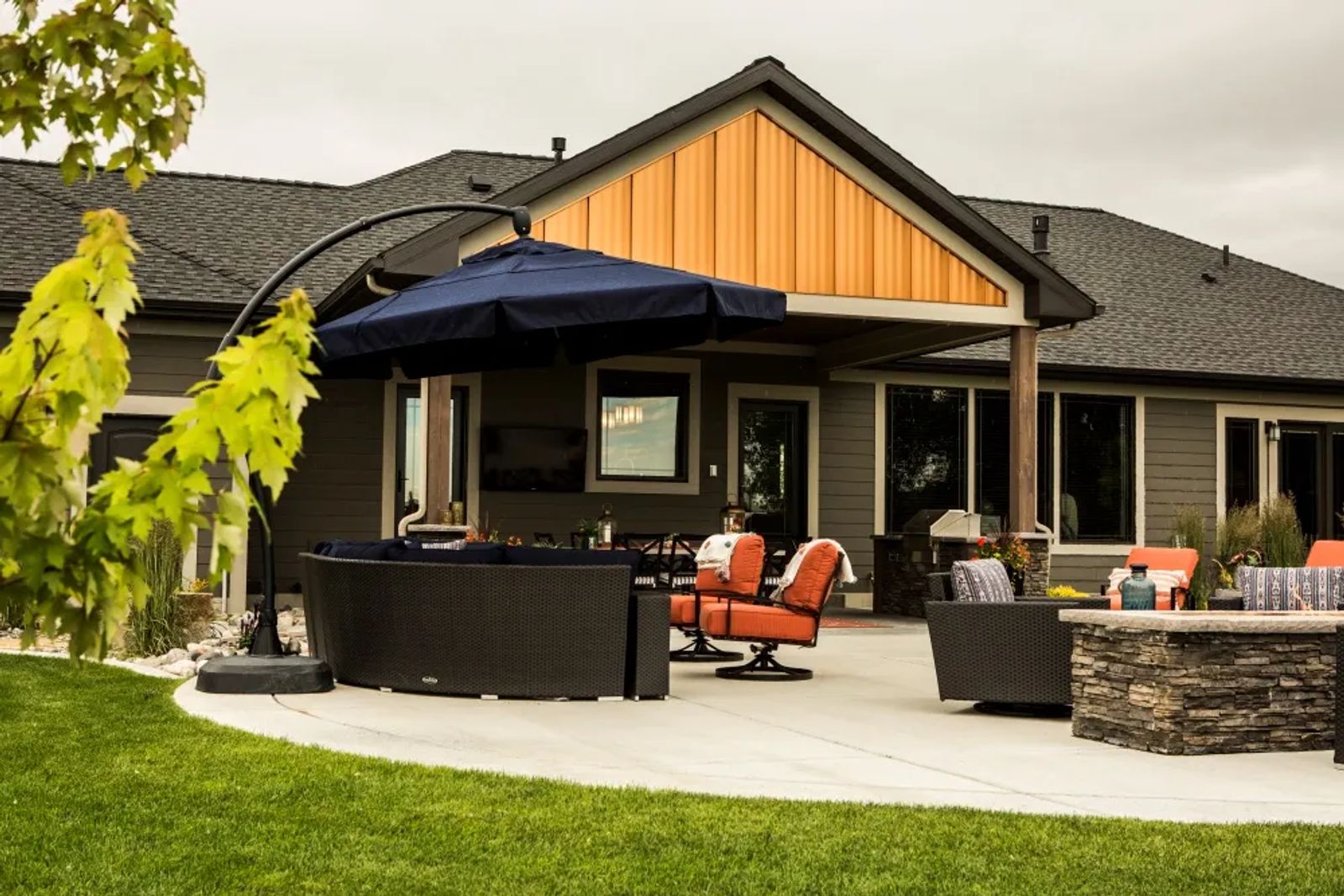 The sprawling patio area, once a blank slate, has been transformed into several relaxation stations. The family loves to entertain friends and family in the multiple seating areas of the patio. Tiffany says, "This project had such a wonderful big patio space we wanted to create different areas for the family to enjoy, each with its own function."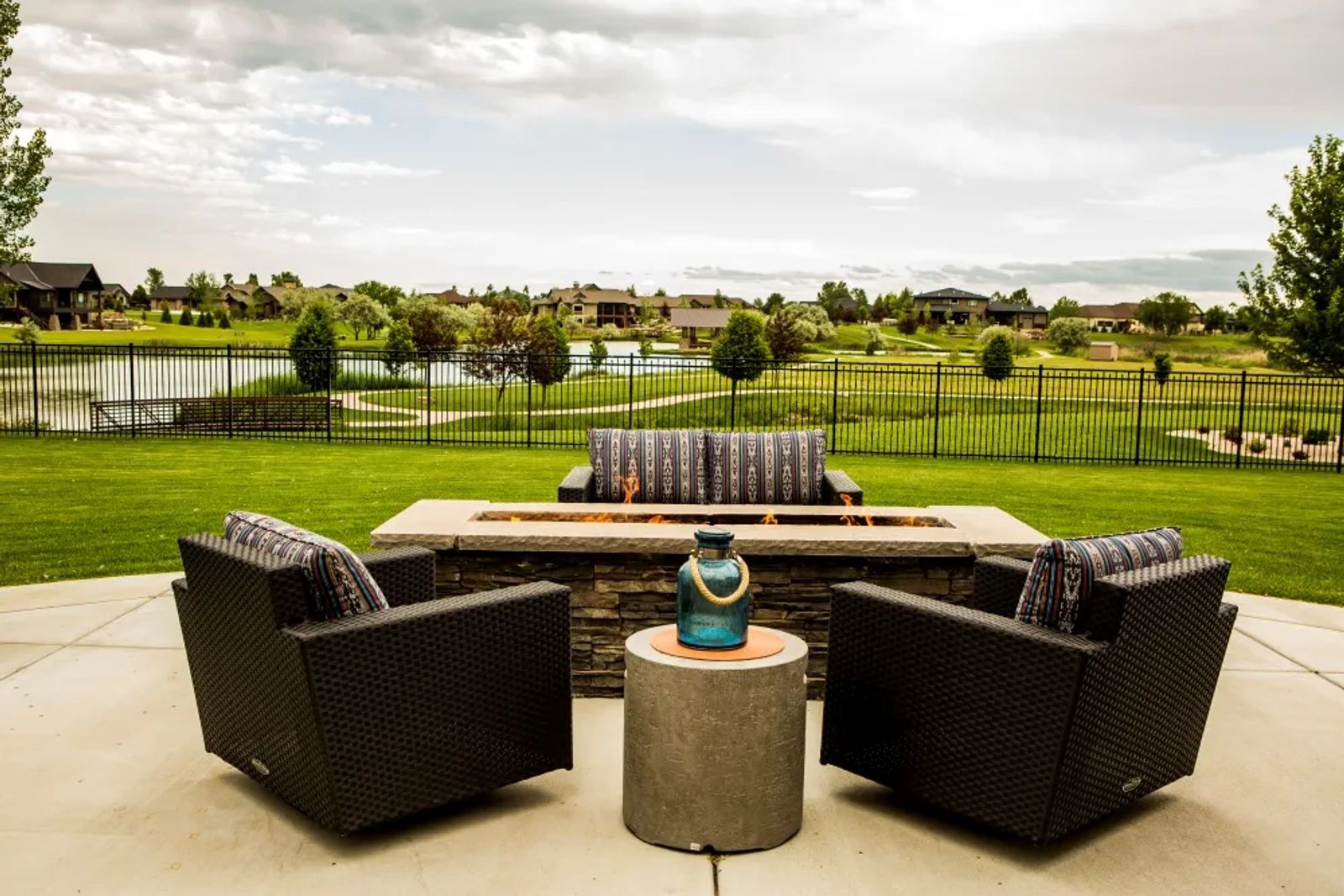 SOLITARY SPOT
A stunning memorial garden was designed in remembrance of the son the family lost last year. It is a beautiful tribute to him and his passion for farming and ranching.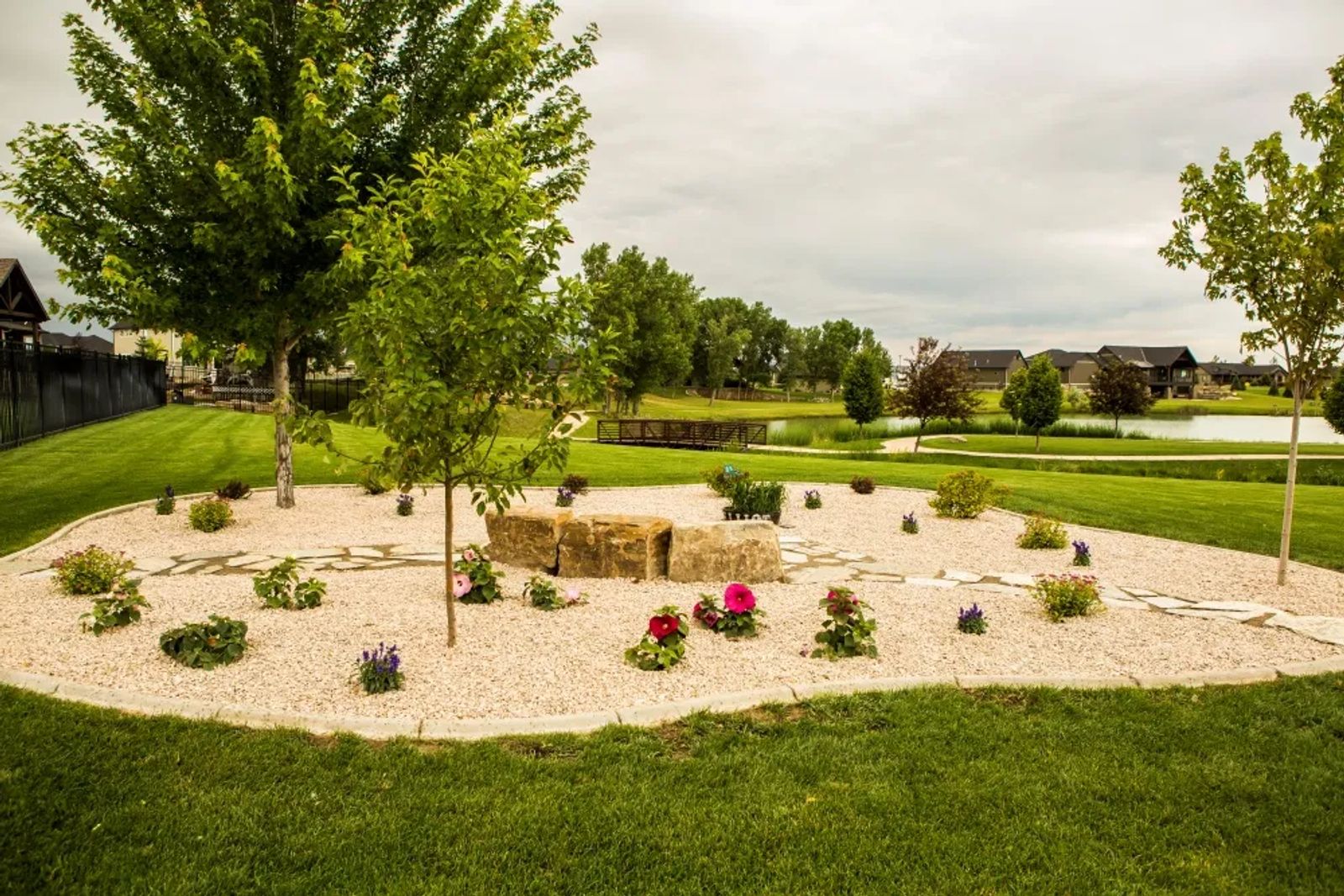 This wheat was planted and harvested from Elliot's farm last year and will continue to be replanted each spring and harvested in the fall to preserve his life and legacy every year.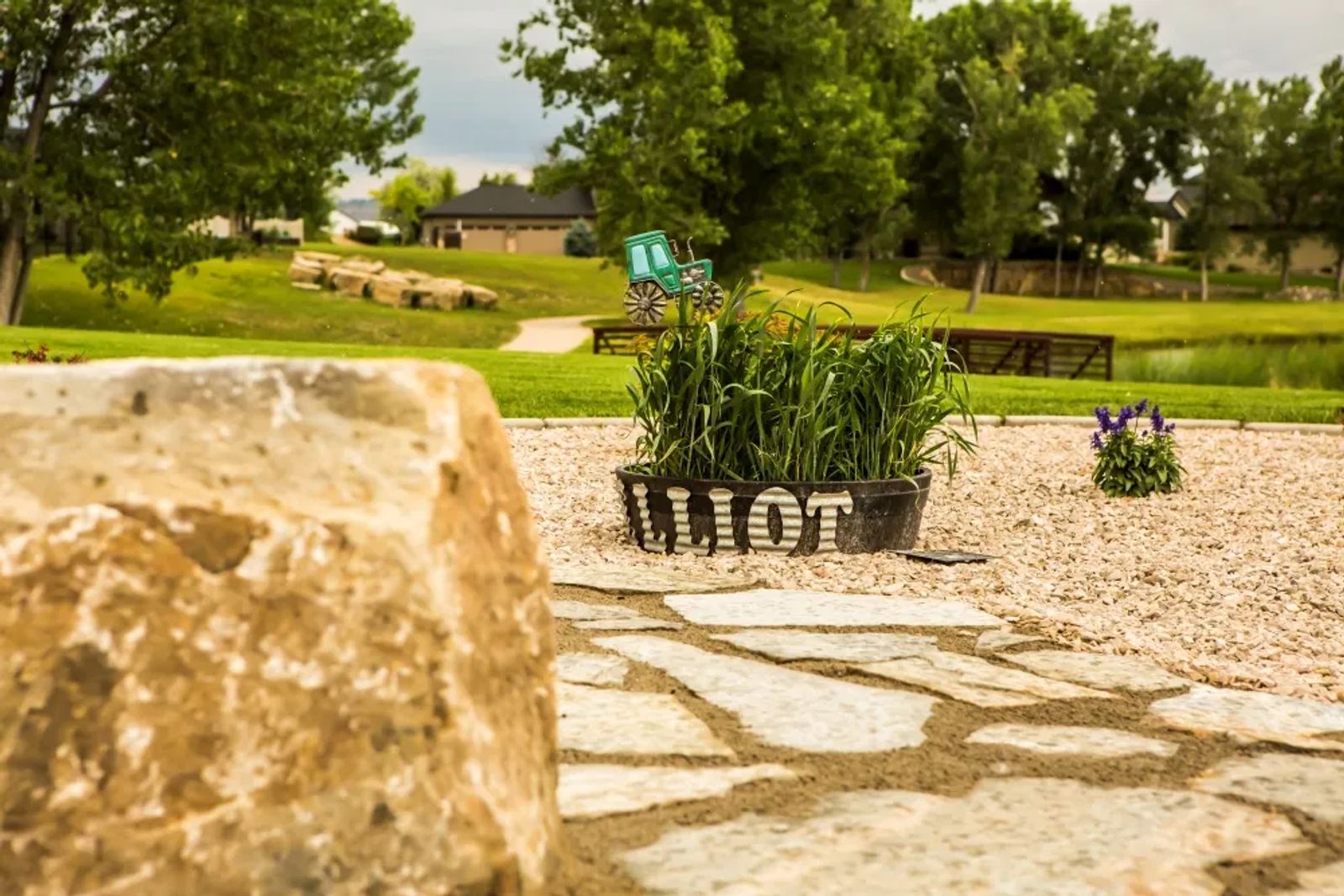 BRING THE INDOORS OUT
Tiffany suggests thinking beyond outdoor materials when creating a comfortable patio, "Adding the indoor touches of throw pillows and area rugs finished off the space." The homeowner had fun shopping for lanterns, planters, and throw blankets in the same colors to make it her own.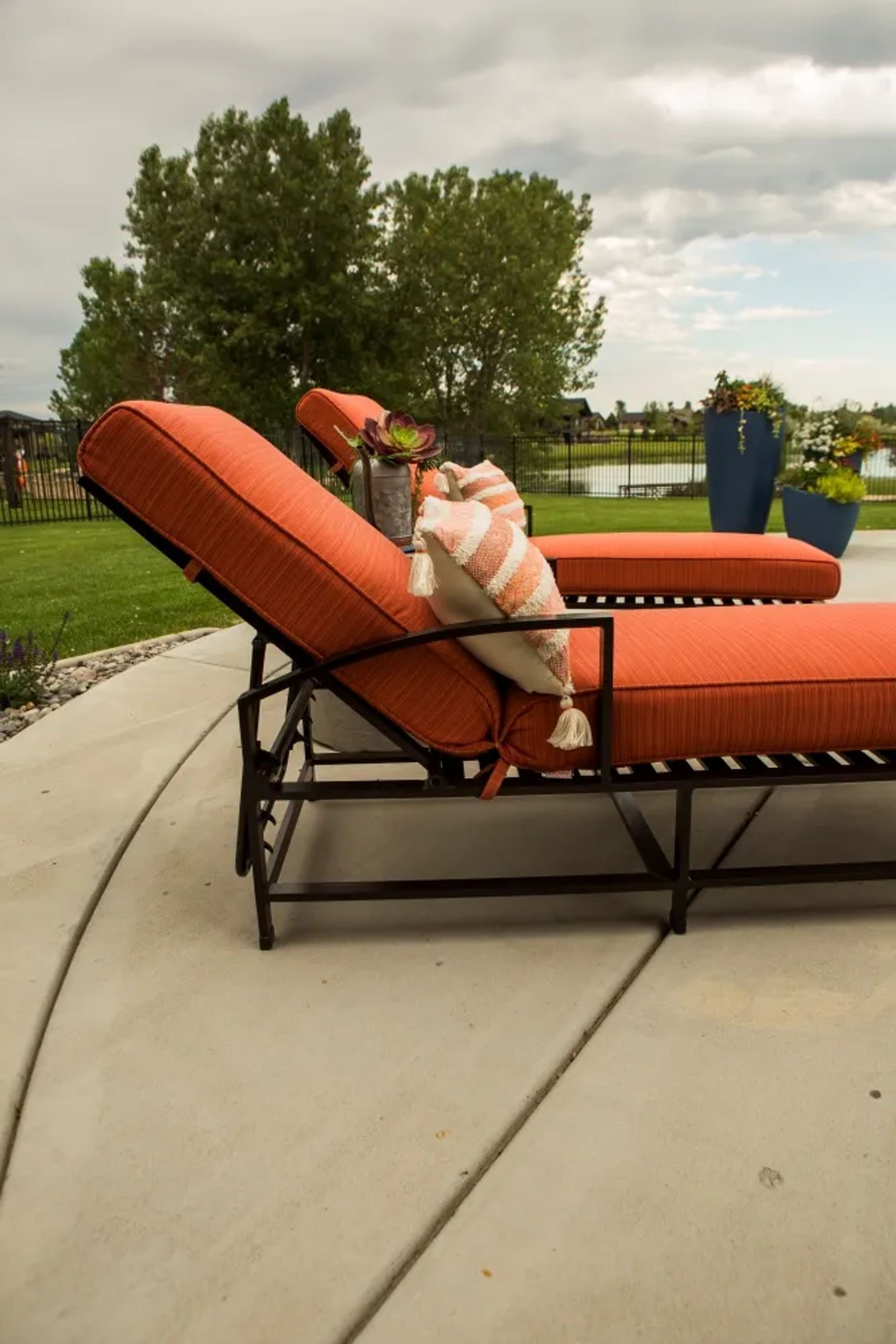 Sources~
Davidson Home Furnishings & Design- 406.656.9540
Gainan's- 406.245.6434
Winchell Landscaping- 406.259.9554
Montana Hot Spring Spas- 406.652.7727
Originally printed in the August 2019 issue of Simply Family Magazine
Never miss an issue, check out SFM's digital editions here!