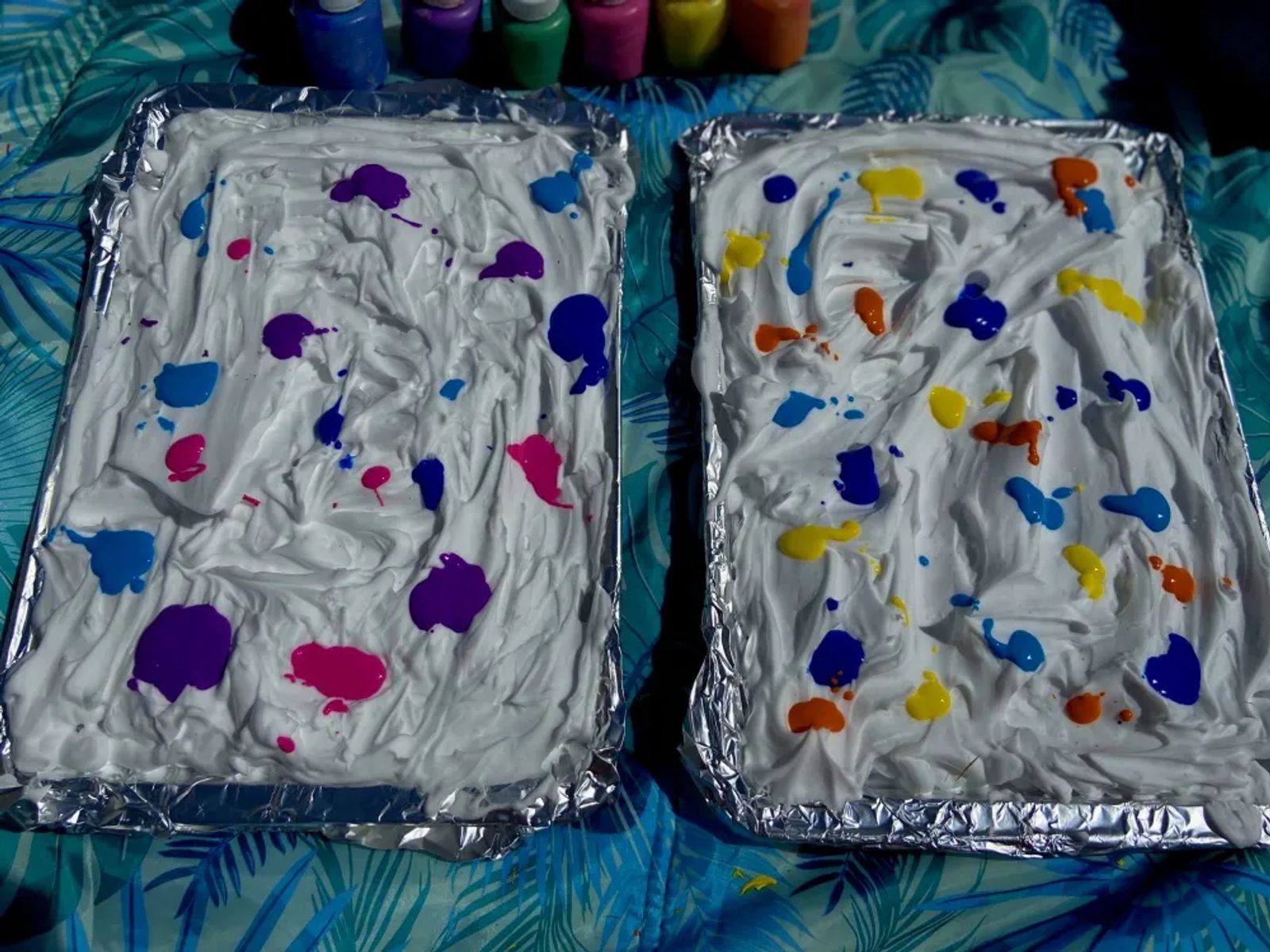 Marbled Paper Easter Eggs
April 1, 2020 | by b davis
Easter is right around the corner whether it feels like it or not. With life as we know it on hold and overwhelming updates on COVID-19 ever-present, it might not feel like a time for celebrating. Yet, now is the time where we need to find joy in the little things. And, Easter is a BIG thing with joy built in, even if we are currently in this together apart. In the meantime, this craft is the perfect way to get into the spirit. You are likely to have all the supplies at home; it is an awesome craft for kids of all ages and it'll help spread some cheer in your neighborhood!
As you've seen hearts fill windows and adorn doors in the #heartsofhope movement and words and pictures of love and hope cover sidewalks, we invite you to take part in a #simplyeggtacular, socially distanced Easter Egg Hunt. Whether you use our craft below or simply color your egg templates with crayons, markers, chalk, or paint; we hope you'll join in the fun and fill your windows with Easter eggs. Share your eggs to social media with the #simplyeggtacular hashtag.
MARBLED PAPER EASTER EGGS
Supplies
White Cardstock
Easter Egg Printout (or trace one yourself)
Shaving Cream (make sure it is white when it foams up)
Cookie Sheet/Tray/Box Lid
Tin Foil
Paint (I used kids washable project paint, but any kind should work)
Scissors
Paintbrush
Old Gift Card or Scrapper Tool
Lots of Paper Towels
Instructions
Print out or trace Easter Eggs on cardstock paper. Cut out the eggs. For this craft, I used a full size sheet of paper.
Cover a cookie sheet in tinfoil (for easy cleanup) and spray with shaving cream. Spread it around.
Take the paint and squirt it all over the shaving cream.
Using the pointy end of the paintbrush, drag it through the shaving cream paint mixture. Going back and forth in straight lines and then switch to up and down.
Take one of your Easter Eggs and place it on top of the shaving cream, applying a little bit of pressure. Then pull it up and place it face up.
Using a scraping tool or a hard flat edged object, scrape off all the shaving cream.
Let the paint dry and then hang around the house.
Because of the recent Shelter in Place order, we hung our eggs in our front window, and we invite you to do the same! Anyone walking by can enjoy my kids creativity, or if they are partaking in a Walking Easter Egg Hunt, our house is now included!
Adapted from: https://typicallysimple.com/marbled-paper-easter-eggs/