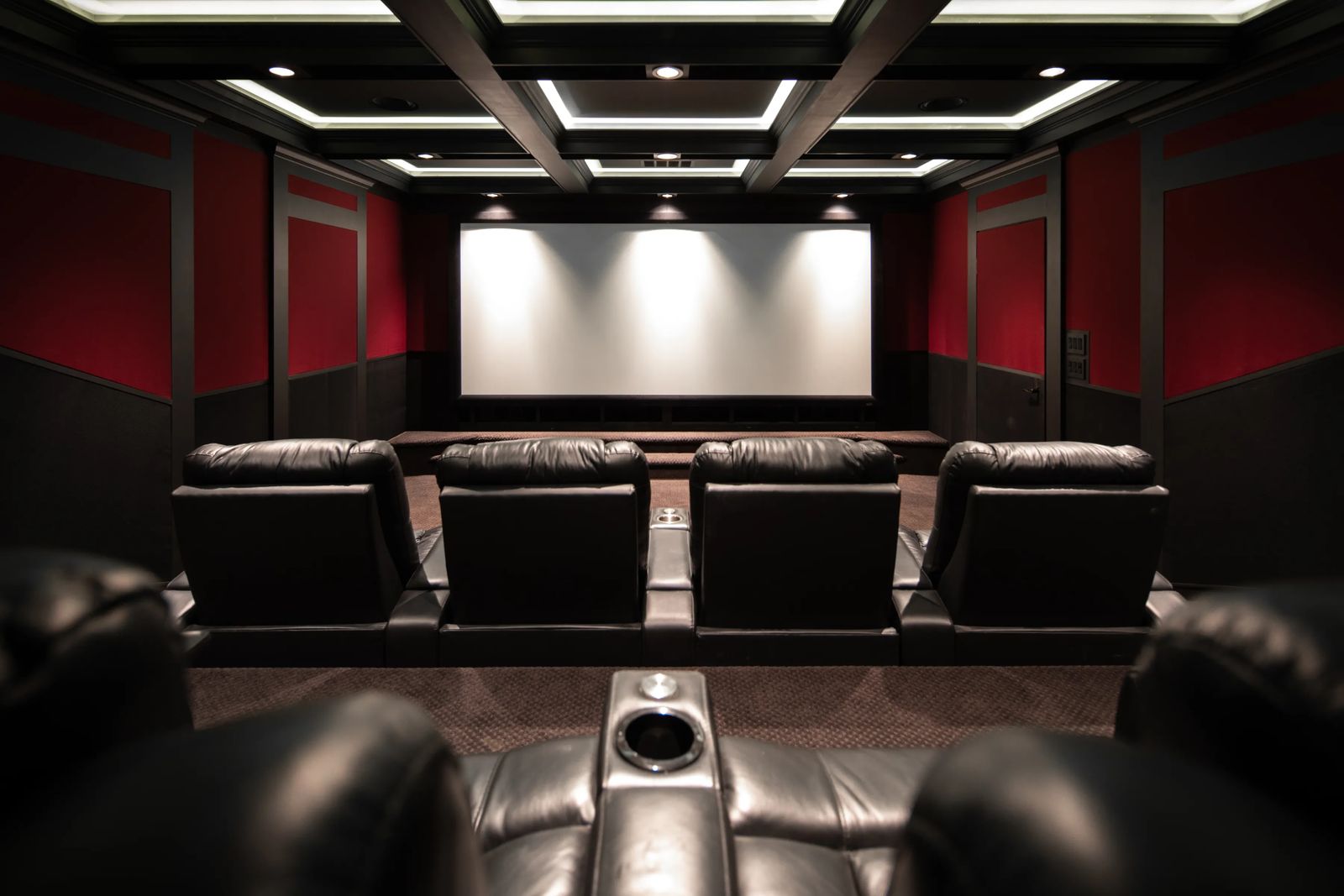 June 2020 | by carolee mccall-smith, photos by nathan satran
When I was little, my dad worked on old cars in our garage. Eventually, he bought his first shop. It was nothing fancy, just a fairly basic warehouse. Over the years, he moved from shop to shop, with each one becoming more elaborate along the way. They were essentially his Man Caves, evolving from chilly warehouse spaces to a soda fountain where he could show off the cars he'd built over the years.
Because of this, I'm familiar with Man Caves. But I certainly don't have one of my own to show you (I mean…I'm not a man!). So we reached out to the community, and they delivered some impressive spaces! Although we call this column "Curated by Carolee," I didn't curate anything here, but with Father's Day upon us, we wanted to show off some man caves that will have fitness and movie buffs rejoicing!
Health Nut's Man Cave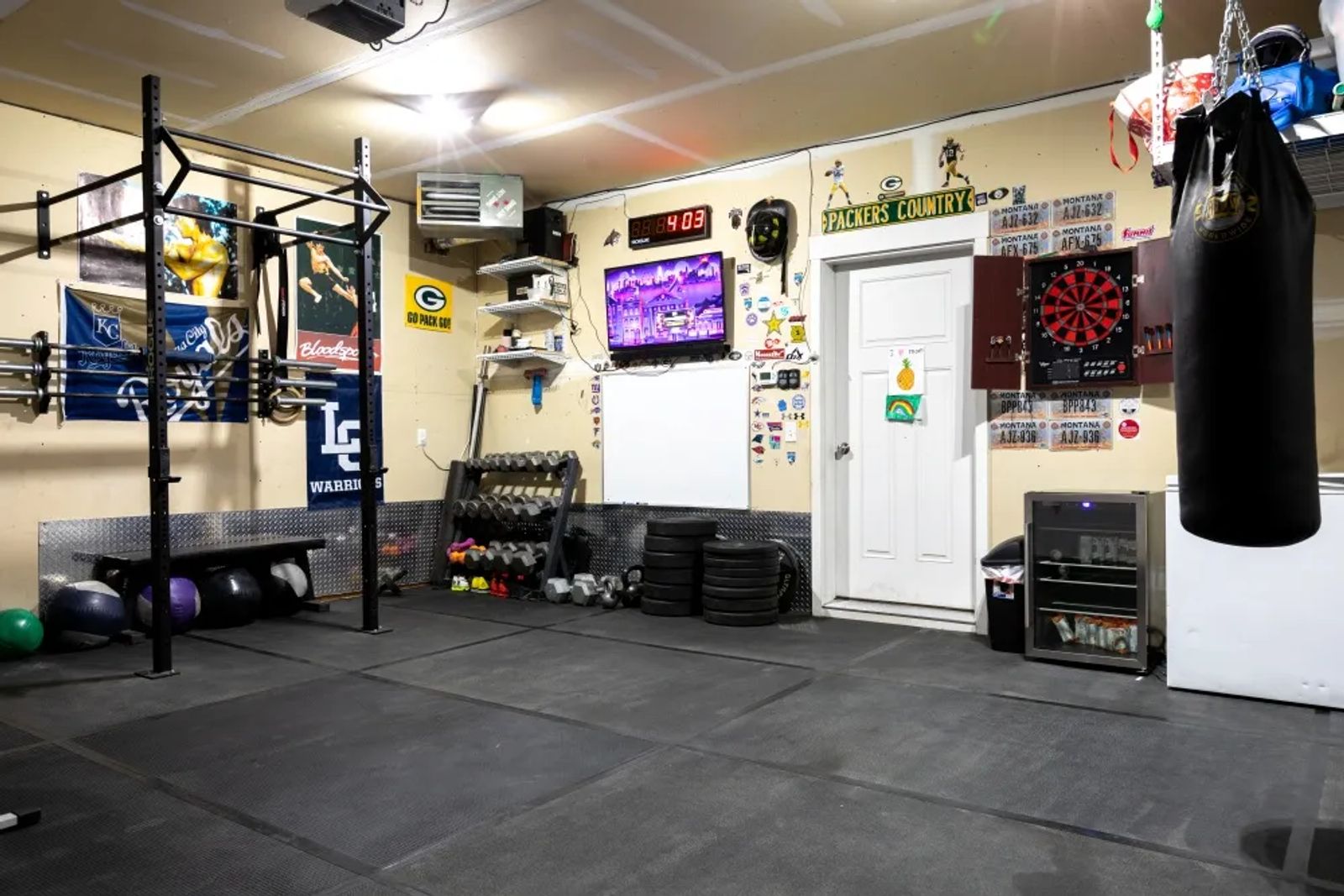 When Drew and Becky Abrams outgrew their previous house, they decided that the new one would need a large garage to accommodate a home gym. As a fireman and a fitness trainer (respectively), a home gym was essential to them. And, as Drew said, "Garages are important." (I know my dad would have approved of that statement)! So they combined the two spaces into one.
As they first started setting their gym up, they started with just the wall-mounted rack. But, as with so many projects, it continued to grow and evolve. Each month, they'd add one or two things, and the gym's functionality grew.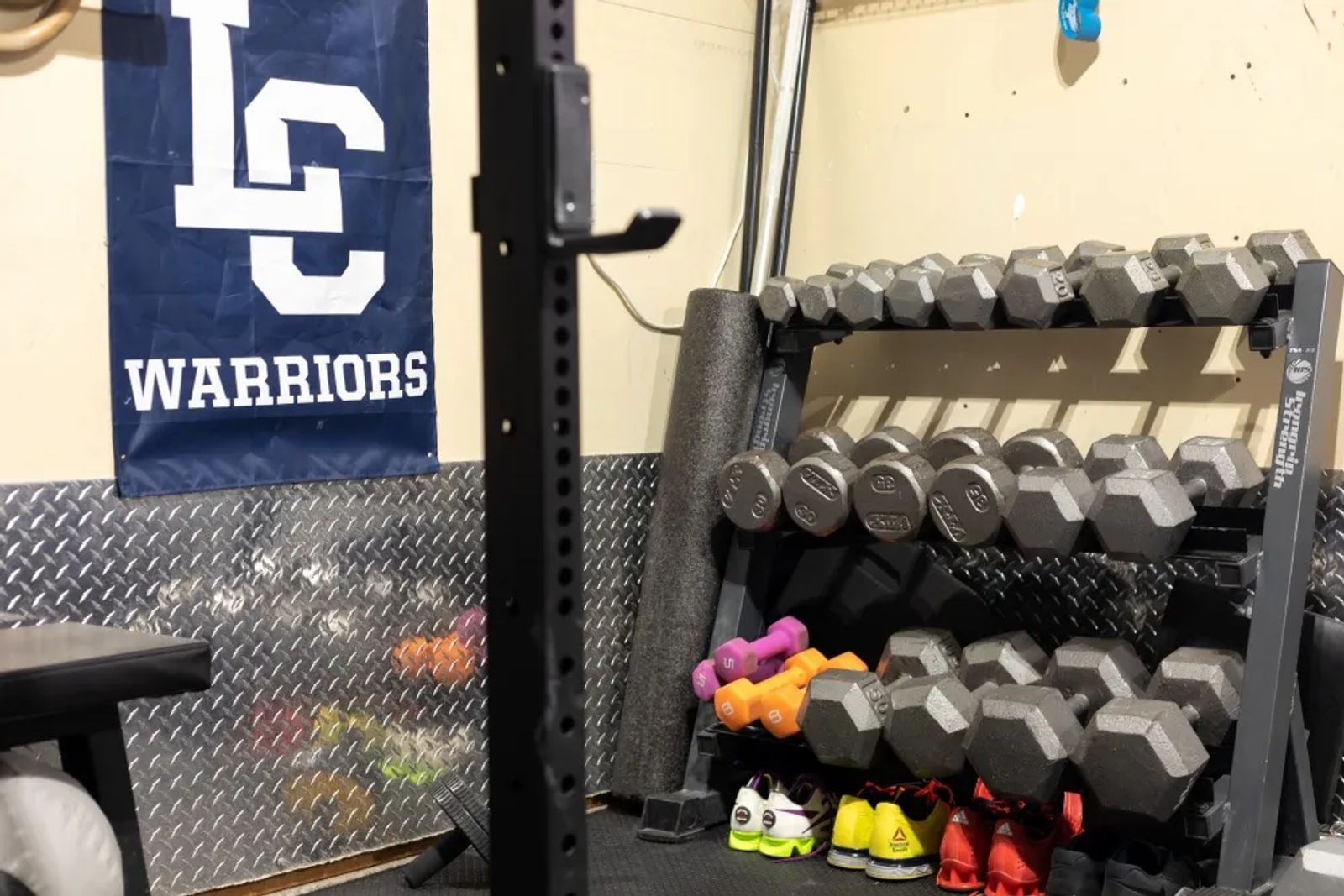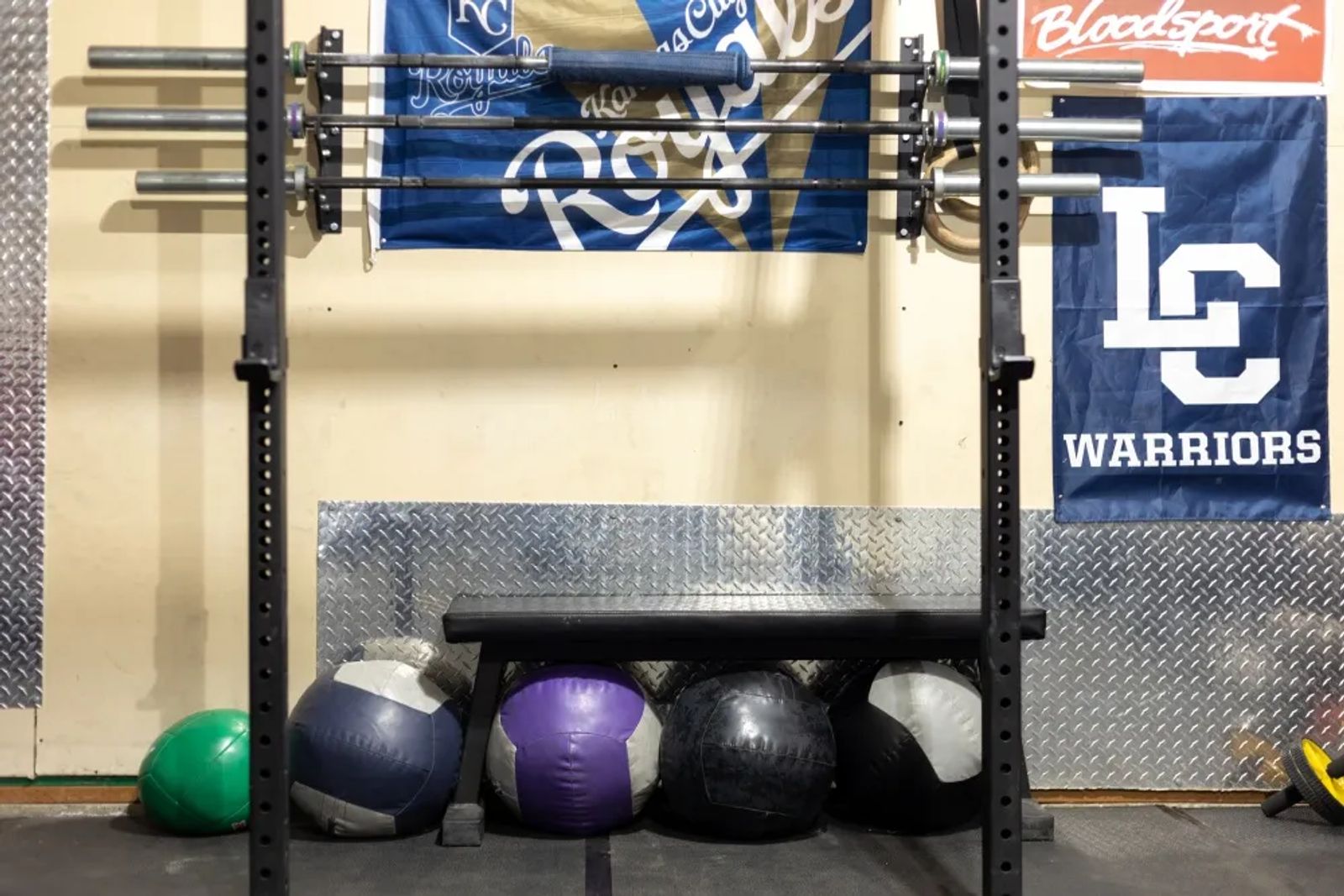 One of the more recent additions are the floor mats. They're dual-purpose because this garage is still a garage. As Drew states, "Vehicles belong in the garage." These mats are durable enough to park on.
A dartboard, wall-mounted TV, and a soundbar add another layer of usability to this space. One of Drew's favorite things is to sit out in his gym/garage/lounge (let's just call it a Man Cave, shall we?) with the overhead doors open, watching basketball games with friends. He estimates that he spends around 2 hours per day out there.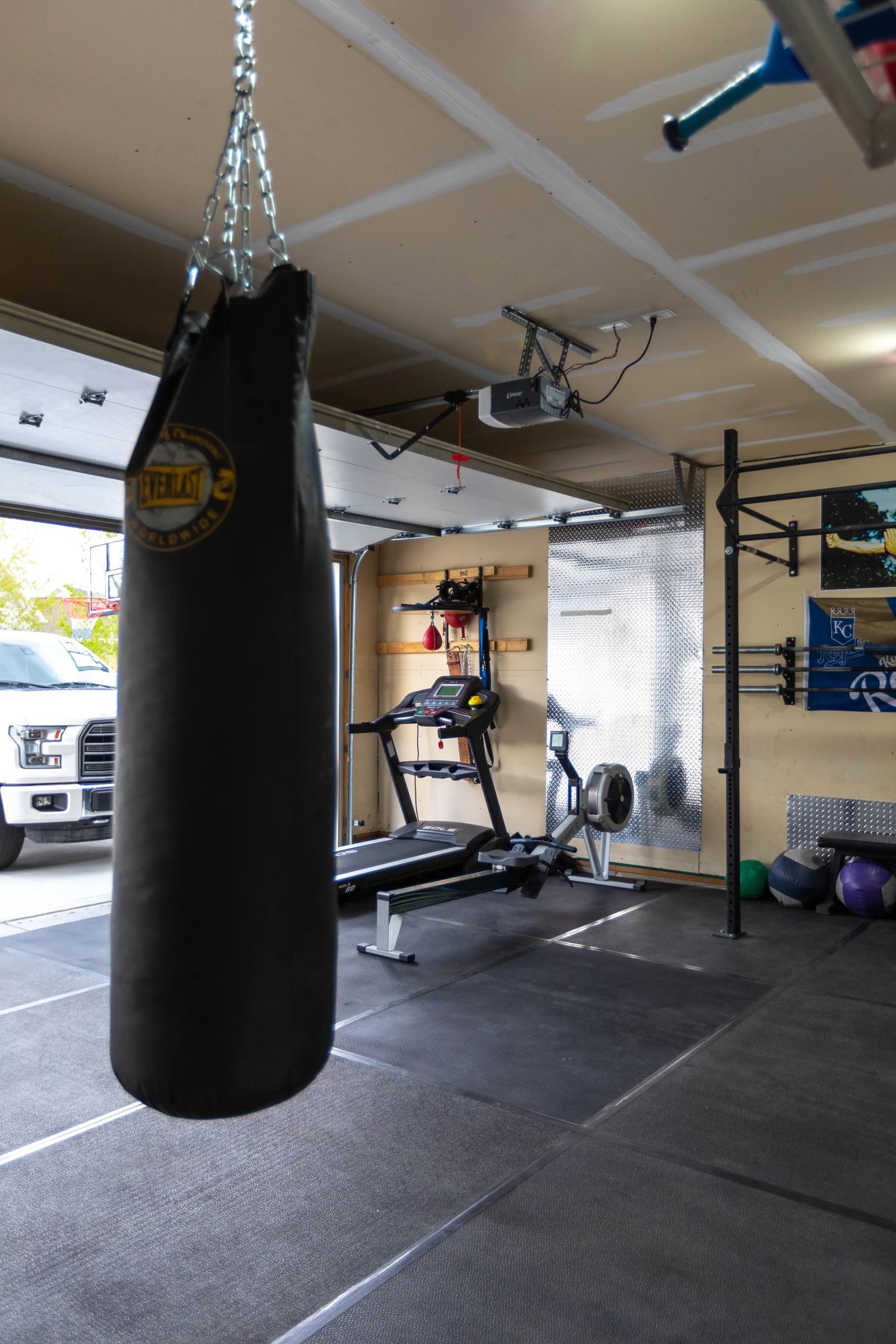 He says the neighbors probably think he's weird when he's sitting out there watching games with the doors open. I'm thinking that once they find out about his cool Man Cave, they'll probably be asking to join him.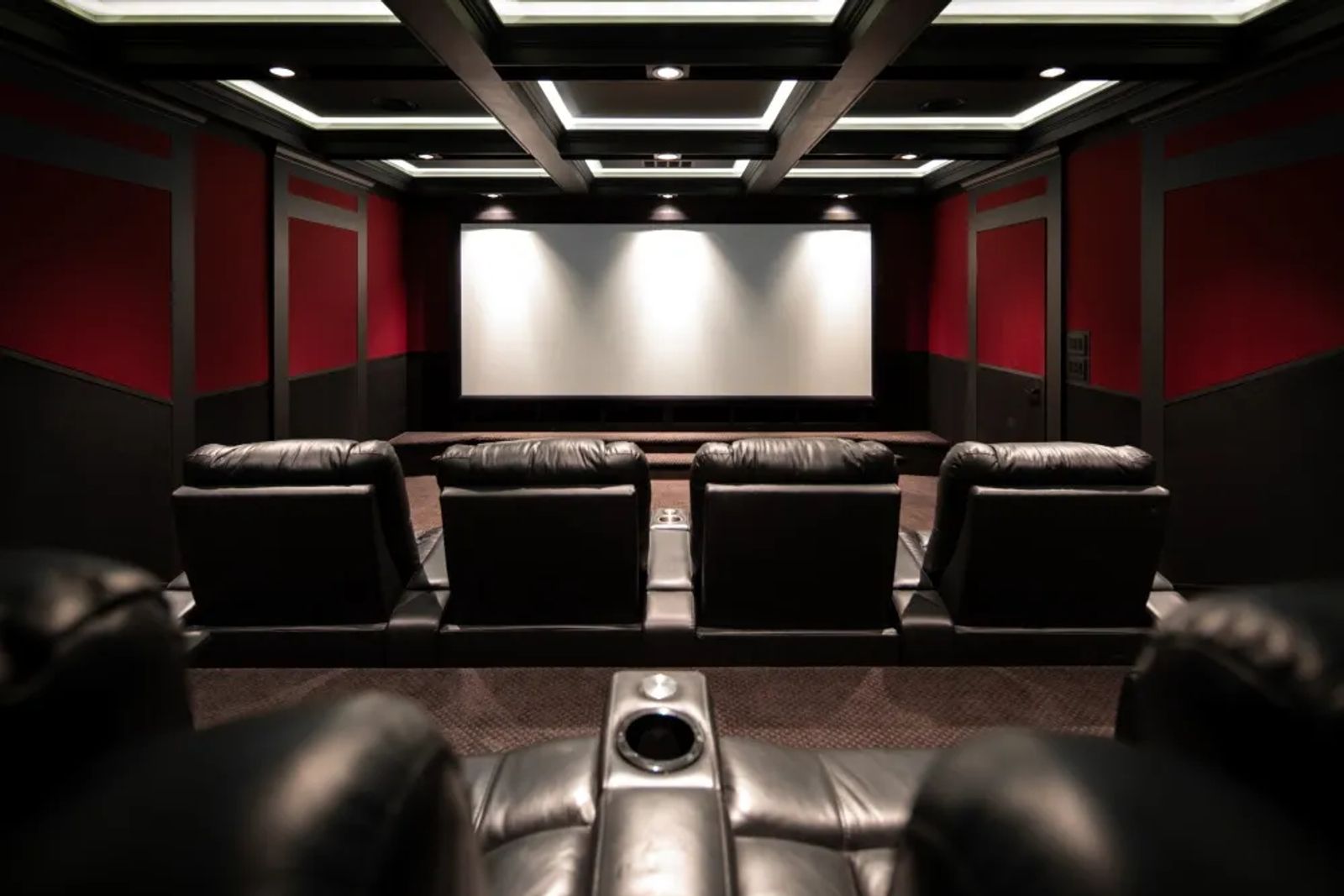 Much like my dad's shop, David Kersten's theater has evolved. Years ago, a decision to upgrade his subwoofer soon progressed into a home theater to rival all others. But it wasn't quite right. While the theater could house up to five people, it was only ideal for two. David wanted to share his passion with more people.
He decided a new house was in order. And because he couldn't find an existing home with a basement that was just right, he'd need to build. His criteria for a floor plan search was primarily based on the basement working to house the theater of his dreams.
Once his new home was complete, David spent all of his free time building his new theater. It took seven months of toiling to make the theater functional and another two months of work to make it beautiful. With some help from his son and a close friend, David says the room is 98% DIY, with only the taping and carpet being hired out. He refers to it as a labor of love.
It's been less than two years since the theater's completion and the projector has already been upgraded to state of the art with true 4K. And with technology constantly changing and improving, the theater continues to evolve with it. David calls his theater, The Island View Theater, after its location but says friends have suggested the name The Rabbit Hole Theater because of its ever-changing nature.
The theater is a soundproofed room, though David explains, soundproofing isn't about keeping the theater sounds in but keeping outside noises out. When you enter the theater, "the white noise of the world disappears." Doesn't that sound lovely?! (Oops, no pun intended there!)
Coffered ceilings wrapped in LED lighting, red and black fabric-wrapped panels hiding acoustic paneling, cushy seats (I think I even saw a wine glass holder), are all of the elements David has implemented to design his version of every movie buff's dream space. He hasn't been too upset about the theaters being closed because it's better in his basement anyway.
Some of the details:
The screen is 168"(at diagonal) in a 2.35:1 ratio (scope screen ratio)
True 4K projector
7.1.4 Dolby Sound
21,000 watts of power to the sound system
Six 18" subwoofers (weighing in at 300 lbs. each)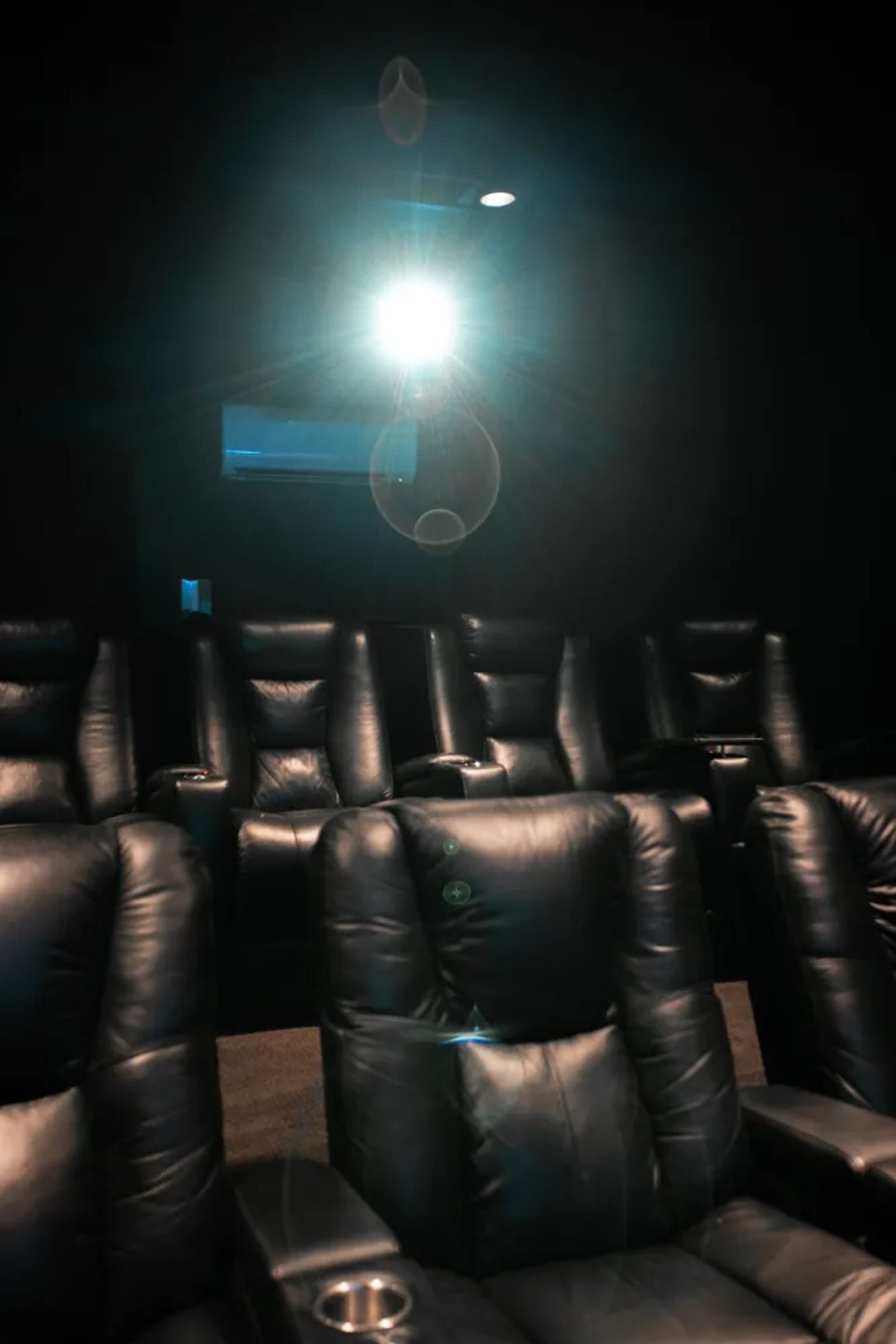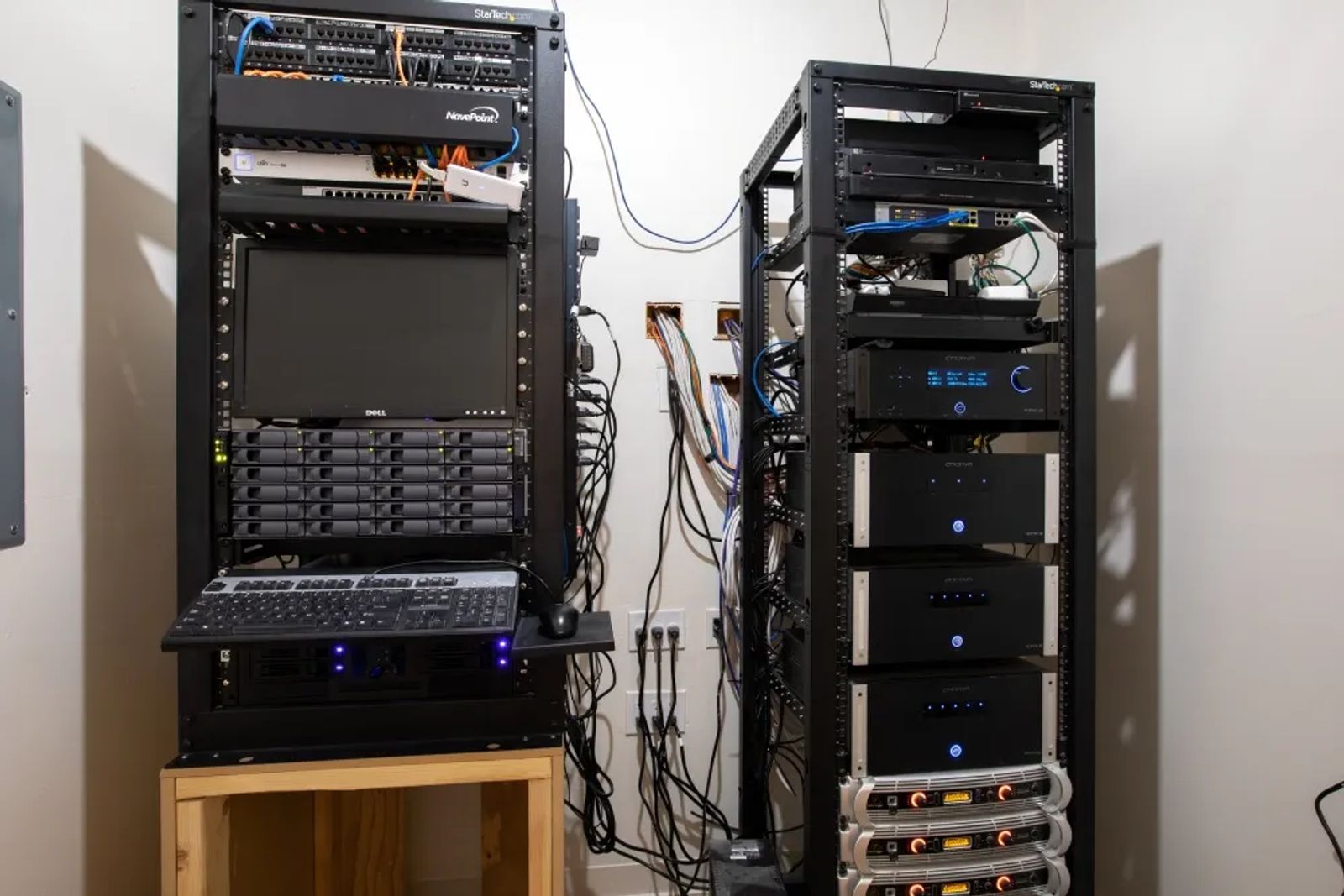 My dad loved having his own unique space to share his passion with others. Whether it's old cars, fitness, or movies, each of these Man Caves is as unique as their creators. This Father's Day, we celebrate dads and their favorite spaces.
Originally printed in the June 2020 issue of Simply Local Magazine
Never miss an issue, check out SLM's digital editions here!