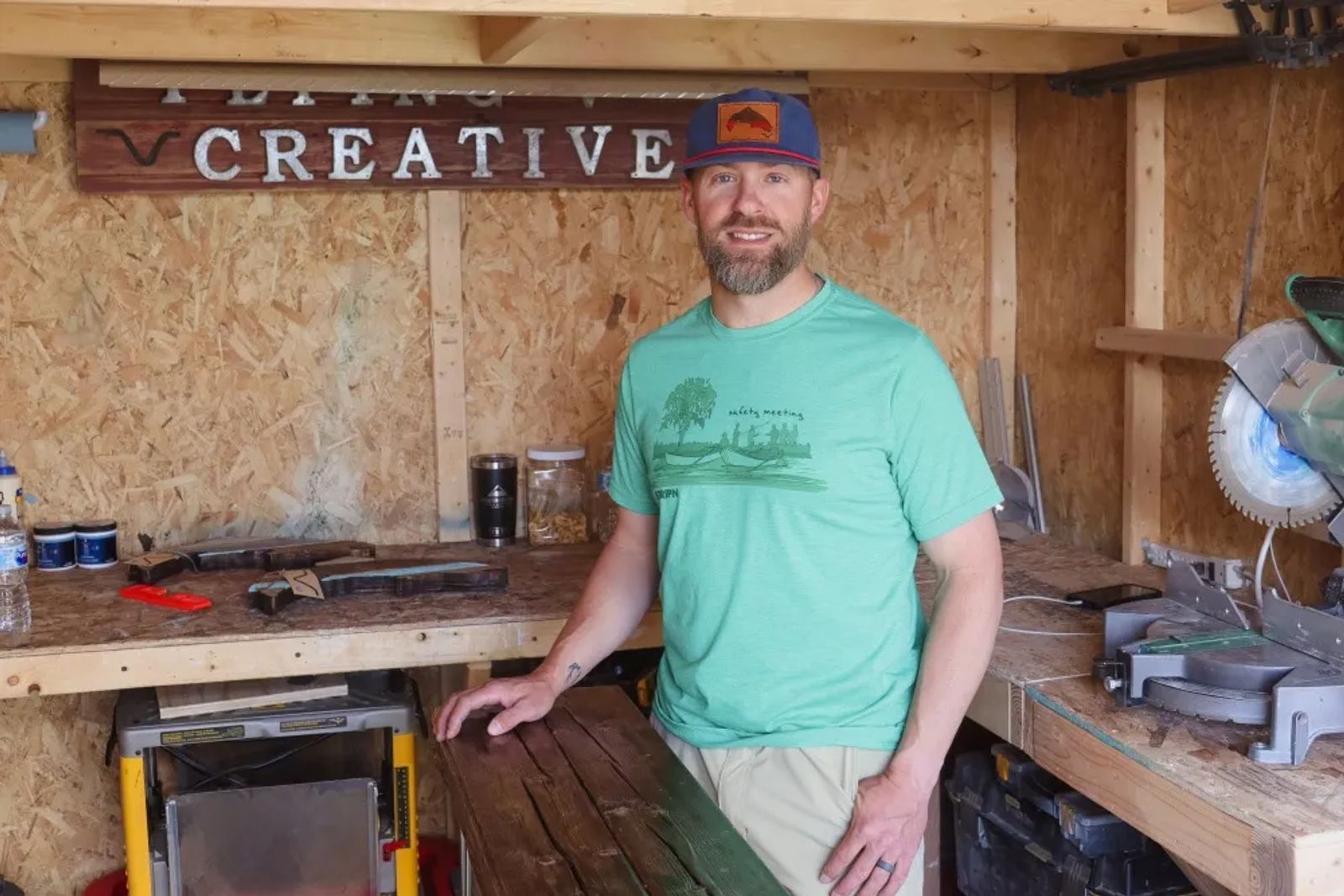 Josh Chilton, Flying V Montana
Maker's Space: Josh Chilton, Flying V Montana
July 2021
article & photos by holly netz
Born and raised in West Texas, Josh Chilton of Flying V Montana brought his family to Billings in 2014 for a job in agriculture. Moving to Montana only served to amplify a love of wide-open spaces, outdoor activities, and old barns; extending to include flyfishing, skiing, and more. The outdoors became a family affair with his wife and two girls – with the latter taking ski lessons in Red Lodge. Josh also spends a healthy amount of time on the river in a drift boat he found with patience and dedication to watching craigslist. The little family spent Easter floating the river, pulling off to the side to cook dinner and plan river trips for the summer. Josh credits his success with Flying V for helping to fund this love of the outdoors.
Once you've had a conversation with Josh, it becomes apparent that he's not the kind of guy who sits around much. He loves old wood, barn wood, and other types and has been working with this medium for many years. He played with reclaimed wood in an interior design capacity back in Texas, building accent walls and custom projects. After moving to Montana, he found himself antsy during the winter months when the dark comes so early. Unable to settle for Netflix, he found himself out in his garage, turning old barn wood into a new kind of art: wall pieces.
He's since moved out of the garage into an 8'x12' shed that he built and outfitted with the bare essentials. Power, storage, and room for the simple tools he uses to develop his works of art. He doesn't use laser cutters or a CNC machine but measures, cuts, sands, and enhances natural patina one piece of rescued wood at a time. He doesn't buy reclaimed lumber but rather is always on the lookout for it, even being known to pull an old piece of wood out of the river and carry it home on his boat.
His signature snow-capped mountain style and trout have become his calling card. He has been commissioned to add décor to many places around the state. Mountains, snowcapped or summery, color palettes from blues and greens to sunset hues represent homage to a state he's become enamored of. He brands each piece with the same Flying V branding irons he brought from his grandfather's ranch in Texas.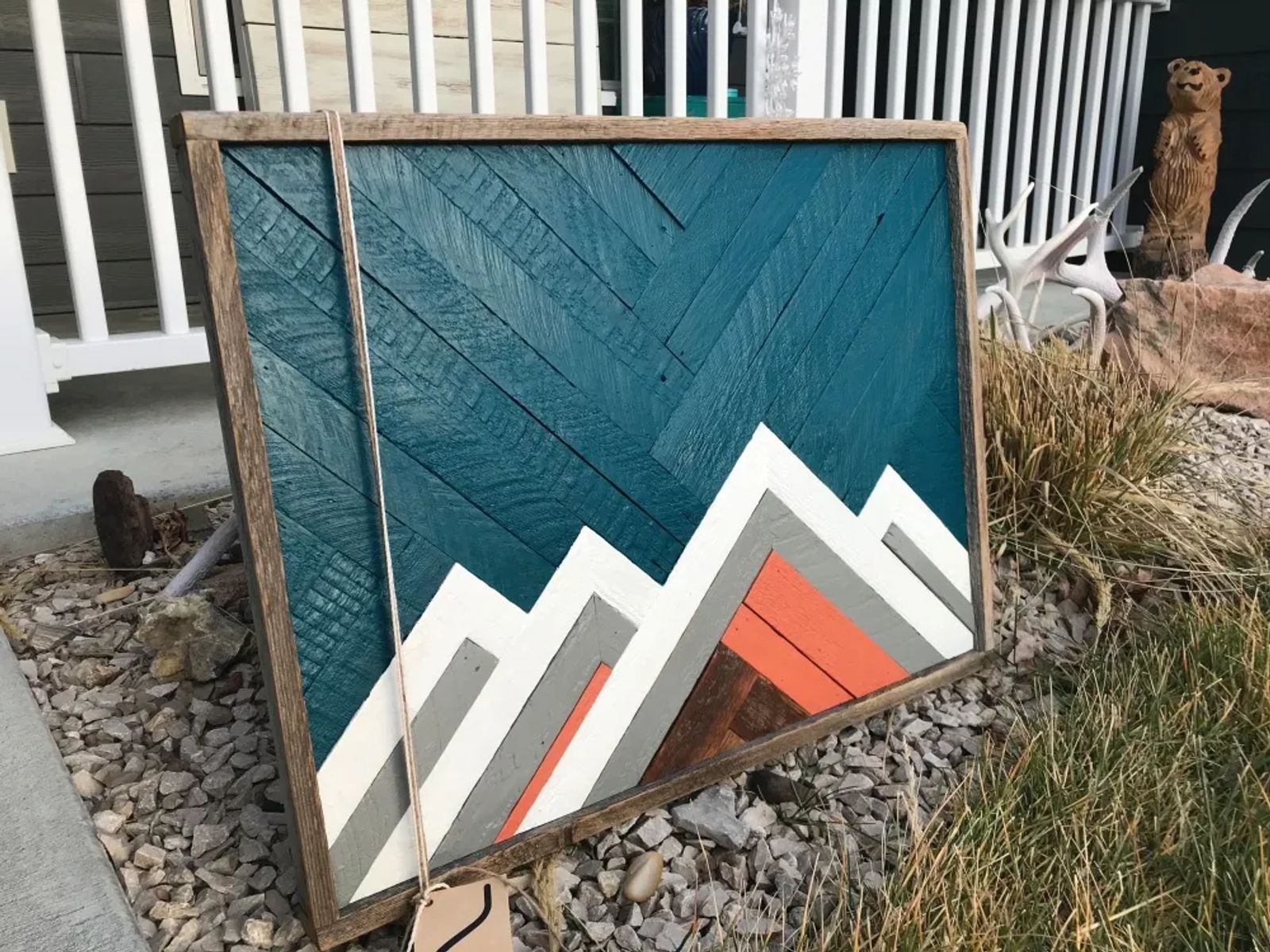 Josh still works a full-time day job that he loves, sales of needed goods to ranches all over the state. His roots in agriculture aren't something he wants to toss aside for a full-time art career. Josh thinks loading himself up with orders would take the joy out of the process, and that's not something that appeals to him. So, for now, he will carry on as is. One stunning work at a time.
Originally printed in the July 2021 issue of Simply Local Magazine
Never miss an issue, check out SLM's digital editions here!