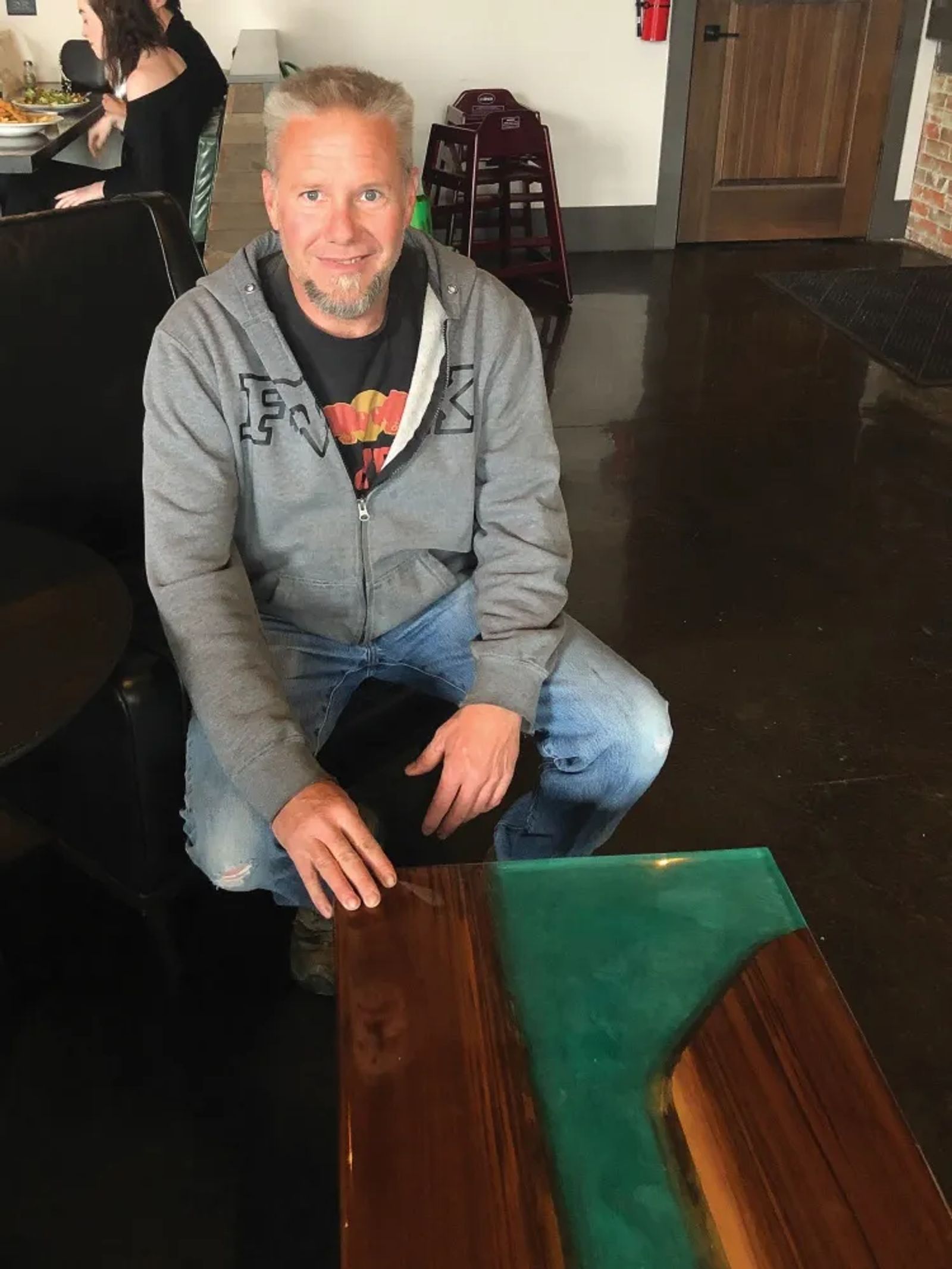 Jesse Jennings: Jennco Designs, Billings, MT
June 2021
The best skills are sometimes born out of necessity.
Not many artists specialize in bringing other people's vision to life, but that's precisely what Jesse Jennings of Jennco Designs loves to do. Jesse uses a wide variety of materials and techniques, including wood, concrete, steel, epoxy, and more. As a result, he builds custom creations that go far beyond the beautiful tables for which he is known.
Born in Shelby, Montana, while his dad was in Vietnam, Jesse came to Billings in 1983. He talks about the fact that working with tools has been the only hobby he has never dropped after a few years. Jesse has been making things his entire life. When there was something wanted or needed, he learned whatever skills were required to make it happen. The habit of learning by need is generational in his family. Though Jesse never knew his paternal grandfather, he is often told he is just like him. After a few years building things for himself, he took a leap and decided to turn it into a business.
Jesse's adaptability has led to various projects and product types. Custom table legs to other steelwork, including custom shelving and gates mix with concrete and epoxy tabletops, wood projects, and of course, his stunning tables. Officially starting Jennco Designs in 2019, but keeping his day job, for now, it seems impossible that he gets as many projects done as he does. He even made time to appear on the new competition show Assembly Required, hosted by Tim Allen. While that competition didn't shake out how he would have preferred, the exposure lit up his website, and he's been busier than ever.
According to Jesse:
"There is something about working with tools to fabricate new things that excites me. I love the look on a client's face when they see the piece finished and their idea comes to life."
Originally printed in the June 2021 issue of Simply Local Magazine
Never miss an issue, check out SLM's digital editions here!