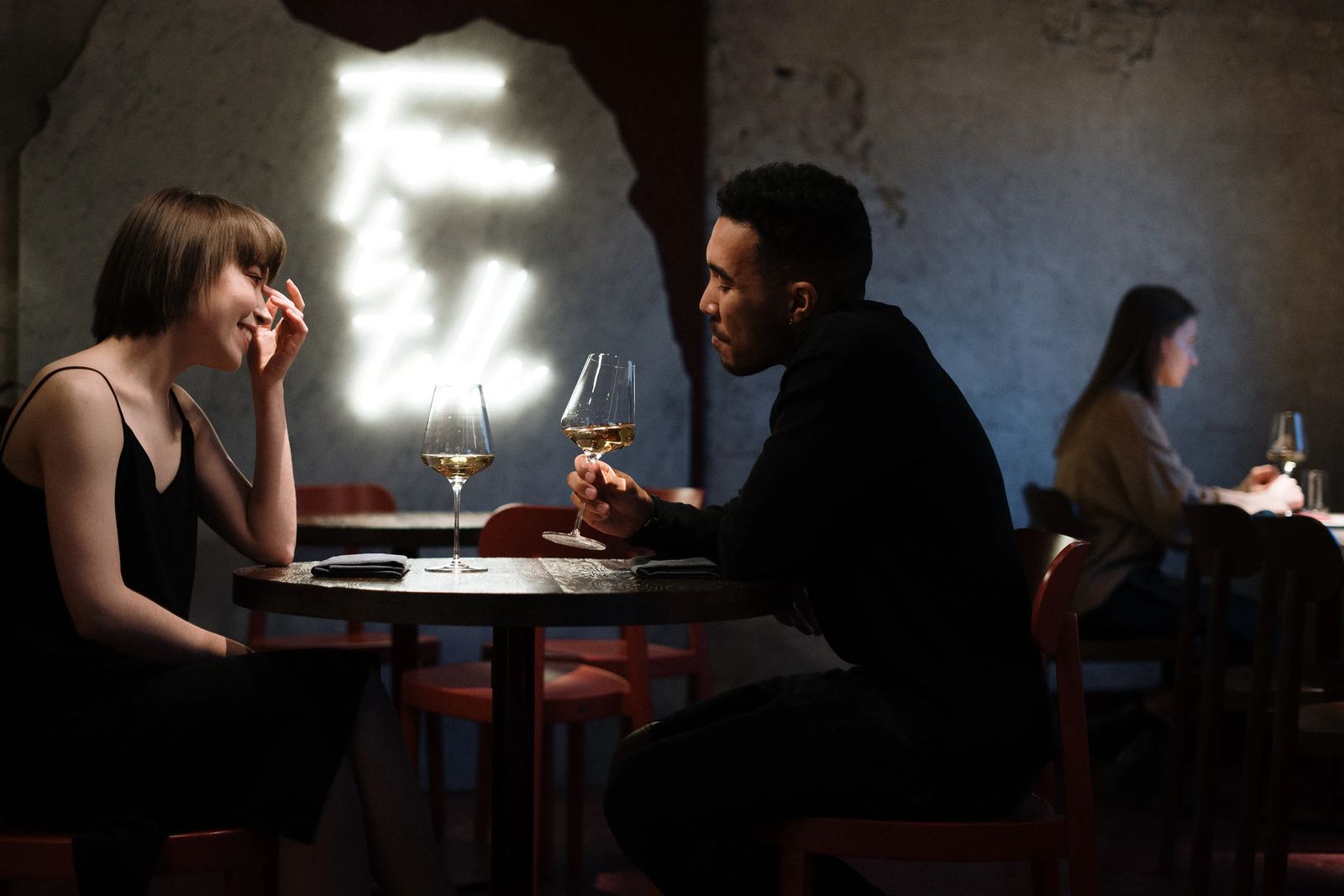 Local Date Inspiration for Every Type of Couple
February 2023
by Aly Eggart, MSPR, CATP | Visit Billings Leisure Marketing, Sales, and Social Media Manager
Are you stressing about impressing your Valentine? Check out Visit Billings' guide to winning the holiday for every personality.
Arts & Culture Aficionado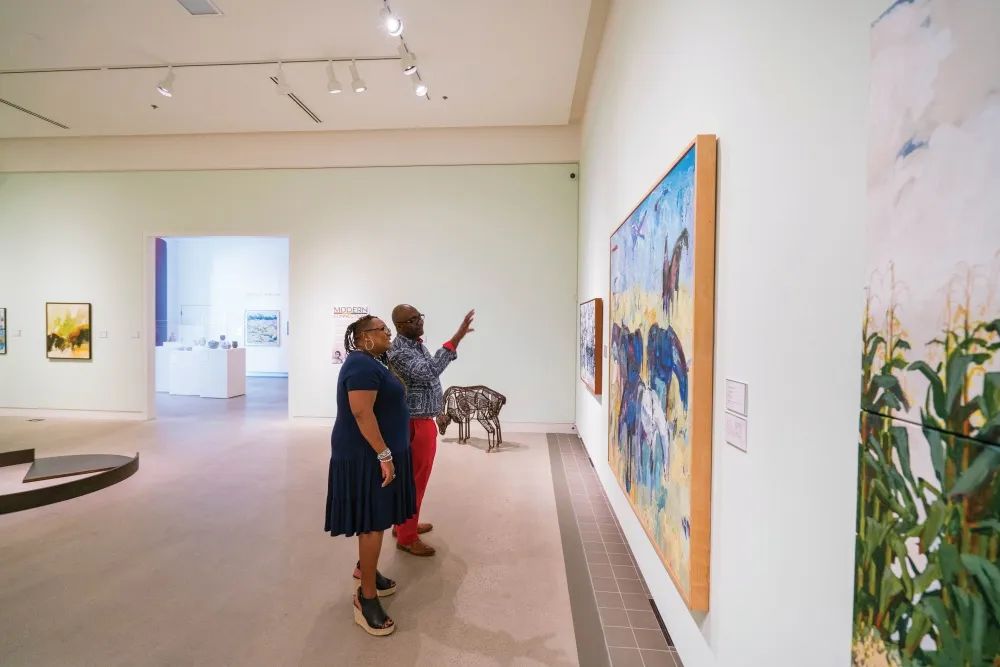 photo courtesy of Visit Billings
Billings has awesome art galleries, unique museums, and evening activities. To impress your date, we recommend spending time strolling the galleries. Toucan Gallery, Montana Gallery, and Harry Koyama Fine Art are a few staff favorites; all within walking distance of each other. After a gallery journey, head to the Yellowstone Art Museum to check out the spectacular exhibits, including The Montana Modernists: Shifting Perspectives on Western Art.
If your date prefers a live musical experience, here are a few venues to include on your itinerary: The Pub Station and Alberta Bair Theater both offer incredible concert experiences. Check out Thirsty Street at the Garage or Craft Local for something more intimate.
For the cinema lover, we can't think of anything more romantic than the movies; the Babcock Theatre or the Art House Cinema are perfect spots to grab wine or your favorite local brew and take in a film!
History Buff
A date for the history books is an easy task in the Billings area! Start with our gorgeous State Parks - Pictograph Caves and Chief Plenty Coup State Park are short drives and offer a look into important area history. Inside of Billings proper, the Western Heritage Center, Moss Mansion, and Yellowstone County Museum offer a variety of exhibits any history lover will… well, love! Not to mention the romance of old architecture is built right in!
Adventurer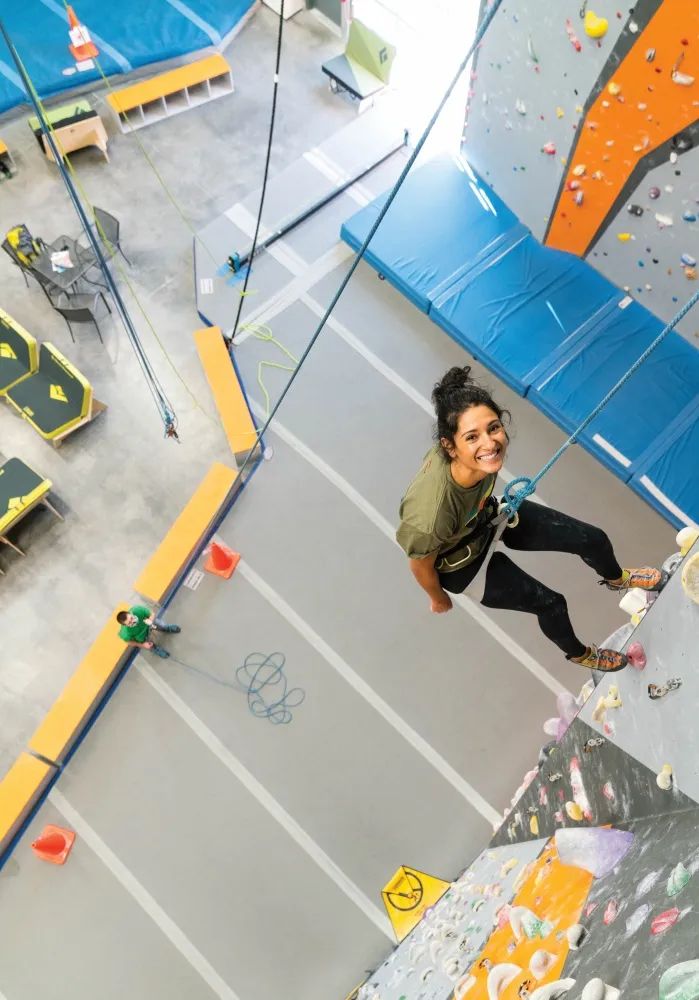 STEEPWORLD | photo courtesy of Visit Billings
February be can brisk—even for our outdoor enthusiasts! While that inspires some, others turn to indoor sports. Thankfully, Billings has something for both! For the indoor sportsman, check out STEEPWORLD Climbing and Fitness or Ox Indoor Axe Throwing. Outdoor enthusiasts will have no shortage of ways to enjoy the weekend. Renting cross-country skis or snowshoes from The Base Camp or SCHEELS is a great way to get out and explore the trails in Billings!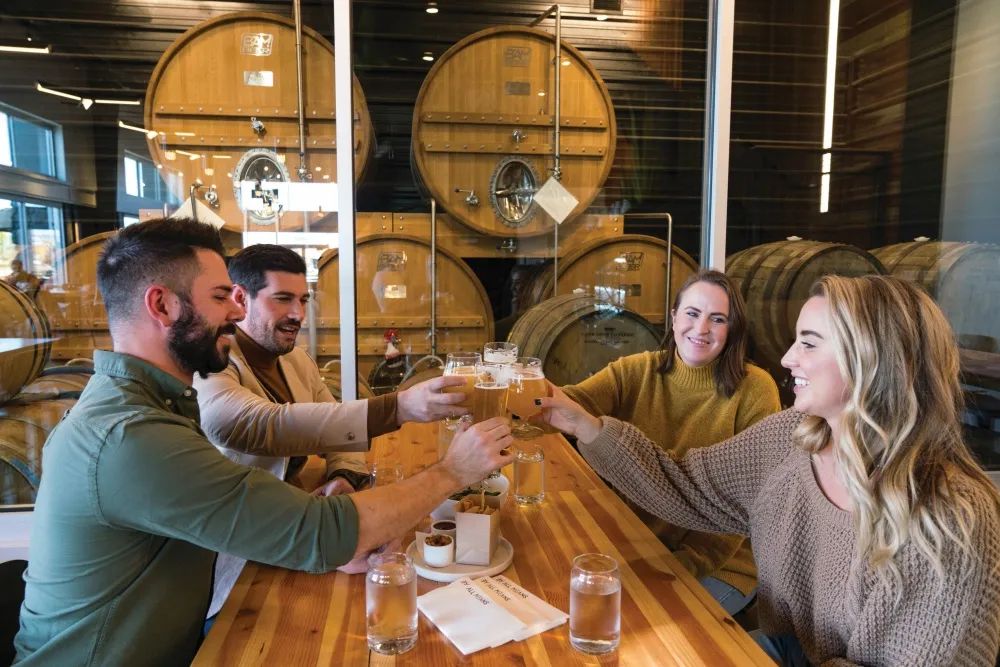 photo courtesy of Visit Billings
After an evening of fun, it's nice to unwind with a beverage. The Billings Brew Trail offers everything from craft beer to cocktails! Bonus points for those who use the brand-new mobile passport, where you start winning prizes once you have visited two locations. Don't worry if you can't get to them in one weekend; you have an entire year to check in to each site to win.
Wellness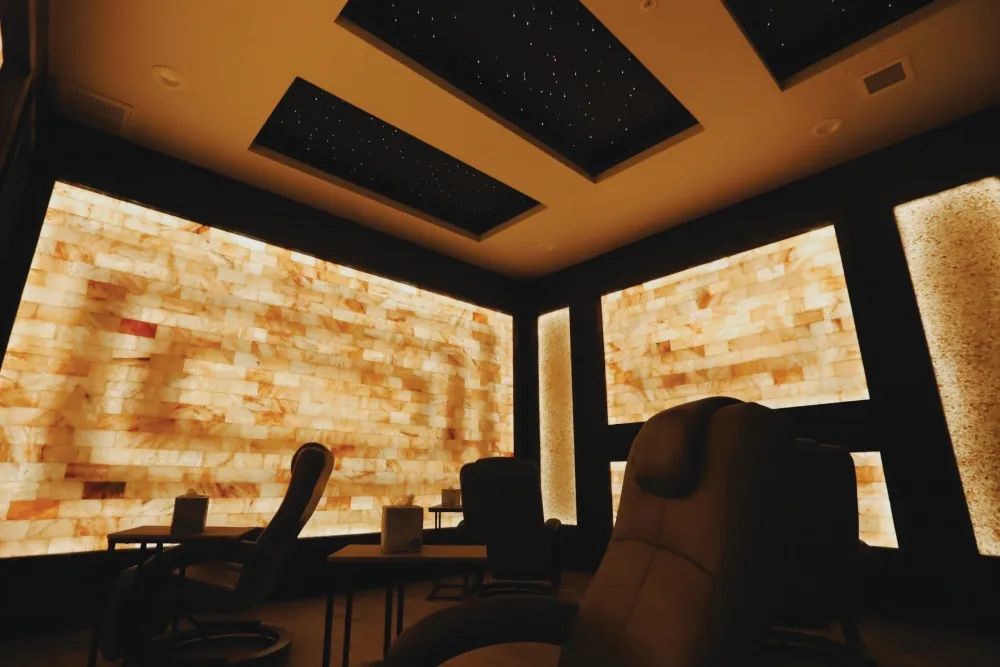 Sydney Salt Room | photo by Onyx Wellness
If wellness goals are an important part of your New Year's Resolution, there are excellent options for enjoying the weekend in Billings! Home to various venues to raise your heart rate, this is the perfect weekend to try something new, like aerial yoga at Limber Tree Yoga, a Rokin' Pilates class at BodyRok, or boxing at 9Round Fitness. Then, when you have finished your workouts, wind down at Onyx Wellness Studio and Spa with a halotherapy session in their Himalayan Sea Salt-covered room. Perfect for respiratory recovery!
At Montana's Trailhead, there is a path for every personality; if we missed yours, be sure to check out VisitBillings.com/forge-your-own-path for more inspiration.
Originally printed in the February 2023 issue of Simply Local Magazine
Never miss an issue, check out SLM's digital editions here!