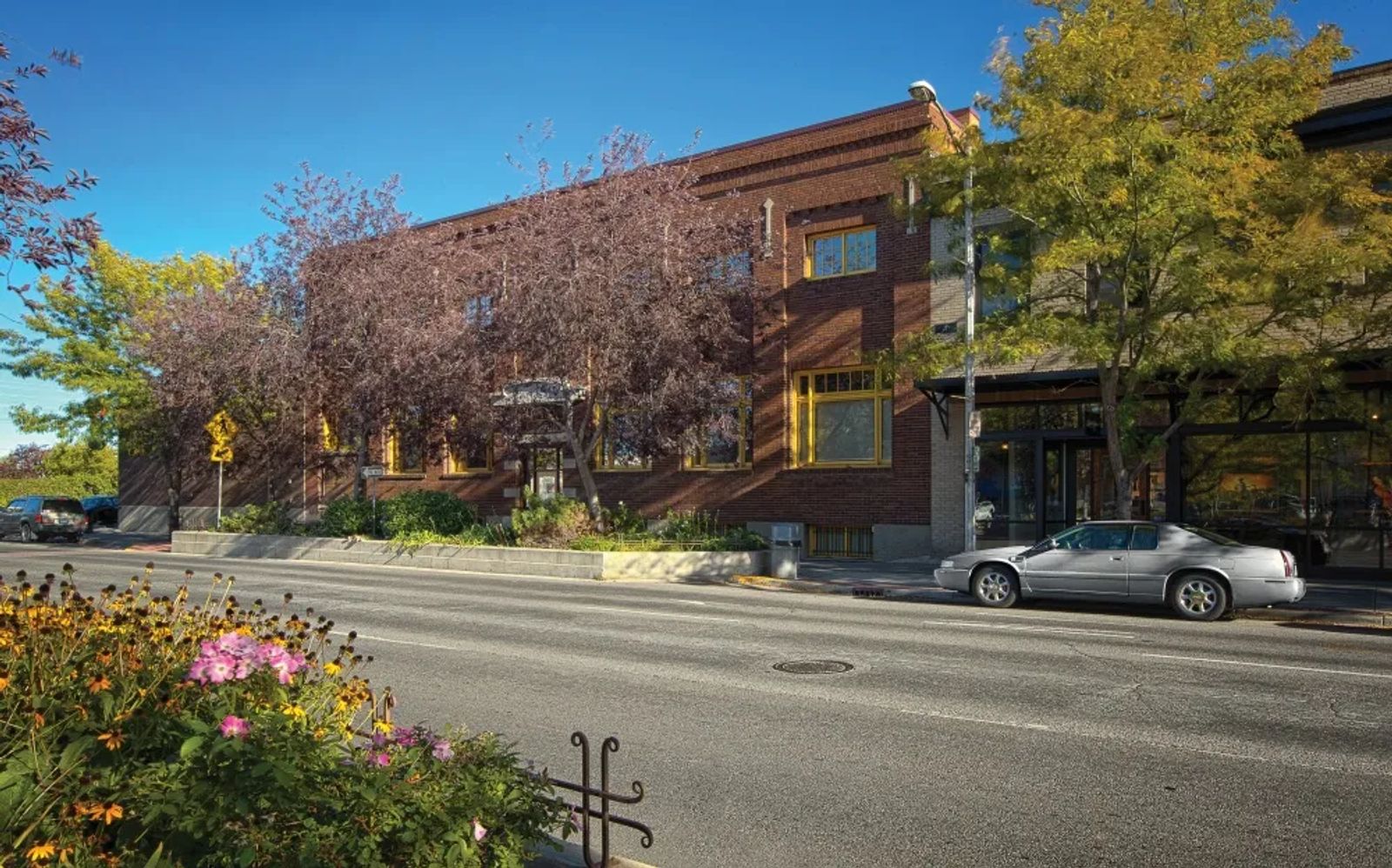 Photo by The Komposition LLC / Tim R. Struck
LEEDing the Way in Downtown Billings
April 2021
If the walls inside the George L. Tracy Building could talk, they'd tell a century's worth of tales. Constructed in 1919 as a distribution center for manufactured goods, this two-story industrial building (including a basement) in downtown Billings was built along the railroad tracks for easy unloading of goods being shipped in and out of Billings by rail.
Among one of the best of its kind in downtown Billings, with much of its original detailing and design in place, the well-preserved building was a great candidate for renovation. In 2012, the building's owner, a financial investor, and High Plains Architects formed a partnership for the former refrigerated warehouse's renovation.
Today, the 18,000 square foot Tracy Lofts feature 19 LEED (Leadership In Energy And Environmental Design) Platinum Certified apartments listed in the National Register of Historic Places.
Embracing History
Randy Hafer, president and co-founder of High Plains Architects says keeping original features (and drawing attention to them) was intentional throughout the George L. Tracy Building's renovation. He says life in the Tracy Lofts, where housing, arts, entertainment, and dining merge, is "not a common experience." Trains rolling by the deck situated just 30 feet away, heavy timber columns and beams throughout, tongue and groove cedar ceiling on the second floor, maple flooring (salvaged from the building) in the corridor, and cooler doors left exposed all embrace the history of the former warehouse.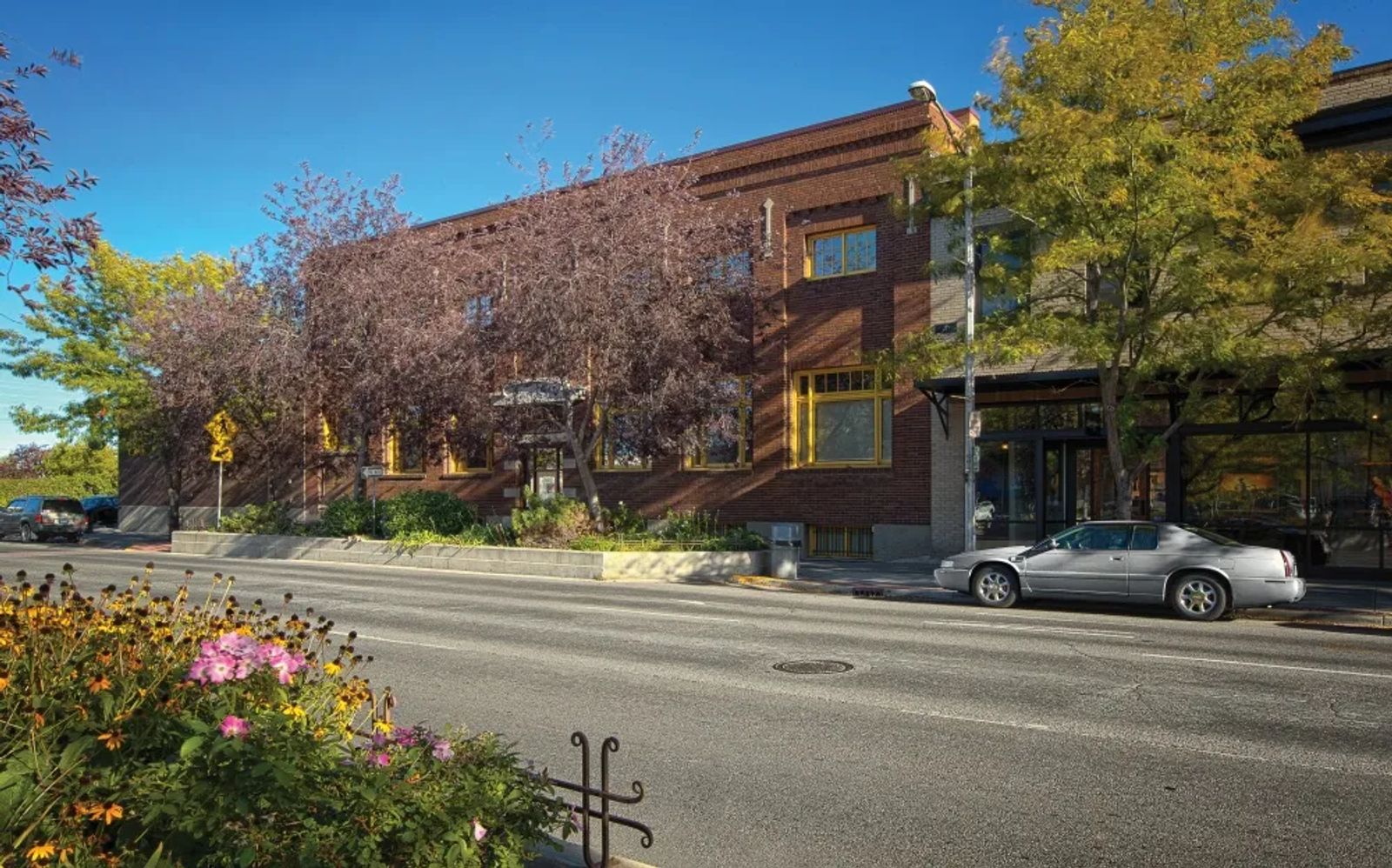 Photo by The Komposition LLC / Tim R. Struck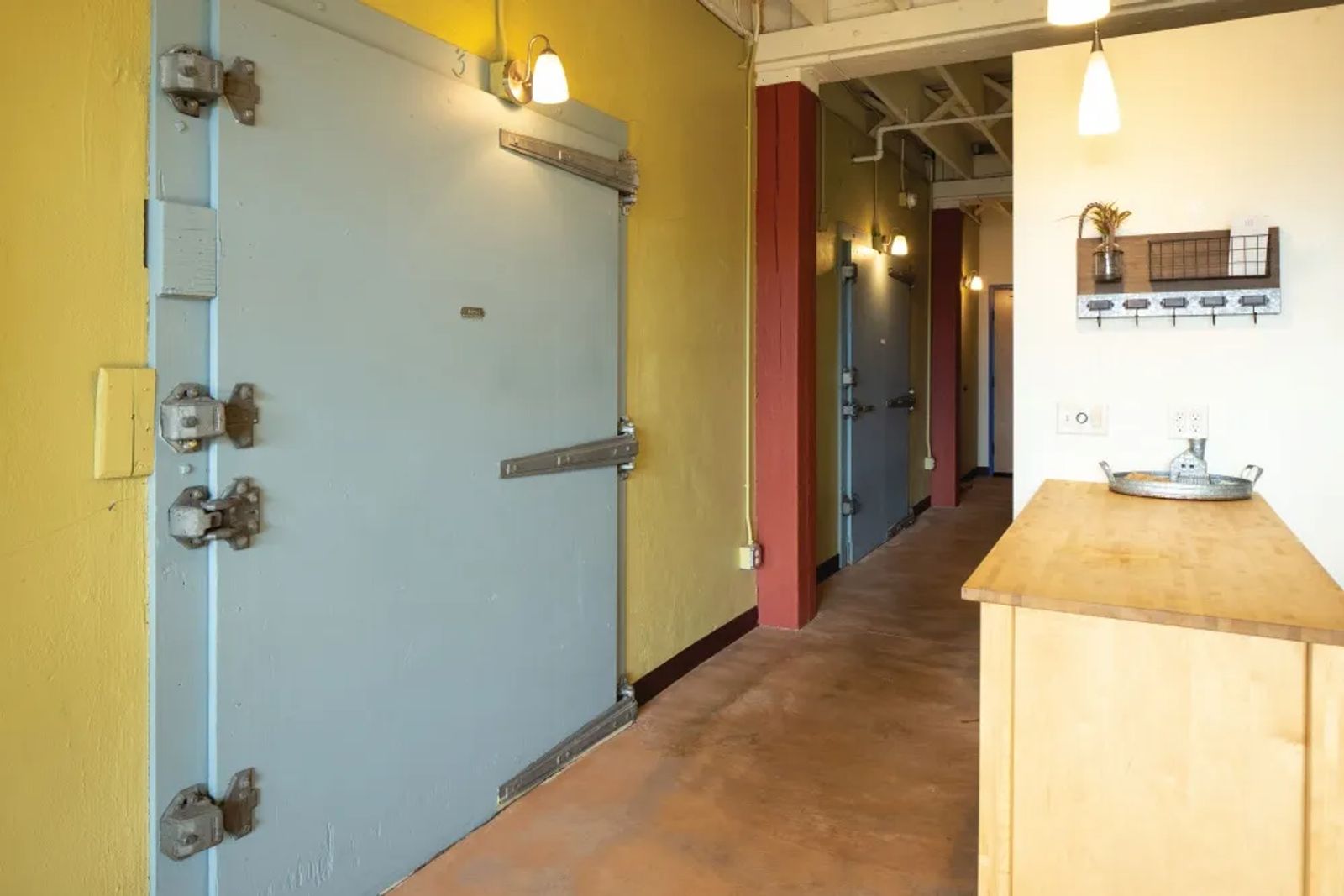 Exposed gray cooler doors embrace the character of the warehouse's former life.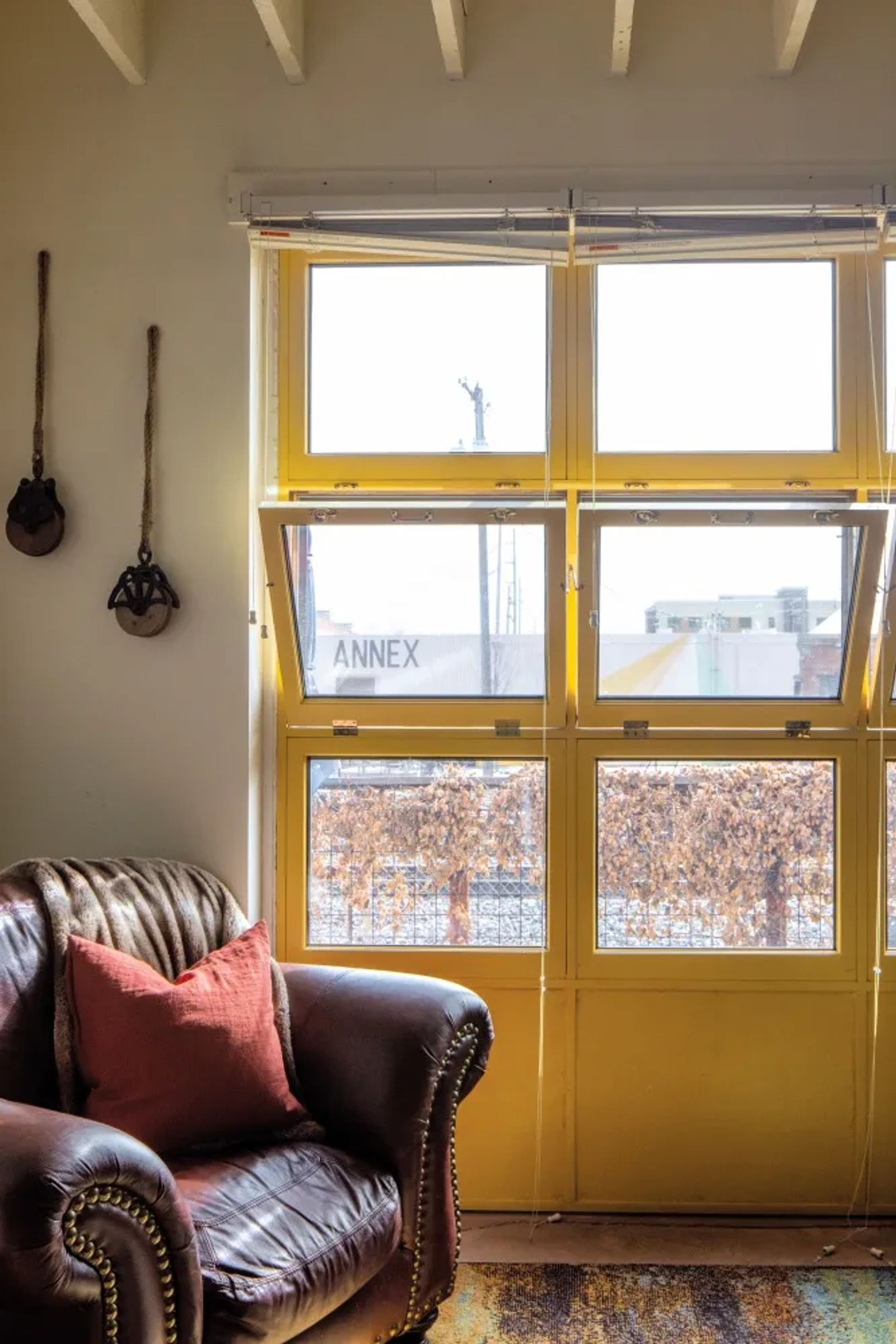 The bright yellow door with functioning windows was once a garage door with a ramp leading to the railroad tracks for easy delivery of goods.
Environmental Attributes
Walkable Location- In April 2014, Tracy Lofts received a walk score of 91 out of 100 because of its proximity to various jobs, bus transit, parks, museums, restaurants, grocery stores, and other commercial services.
Water Resourcefulness- Rainwater cisterns collect rainwater falling on the roof for toilet flushing, laundry, and irrigation. Through this and plumbing fixture efficiency, roughly 225,000 gallons of water per year are saved.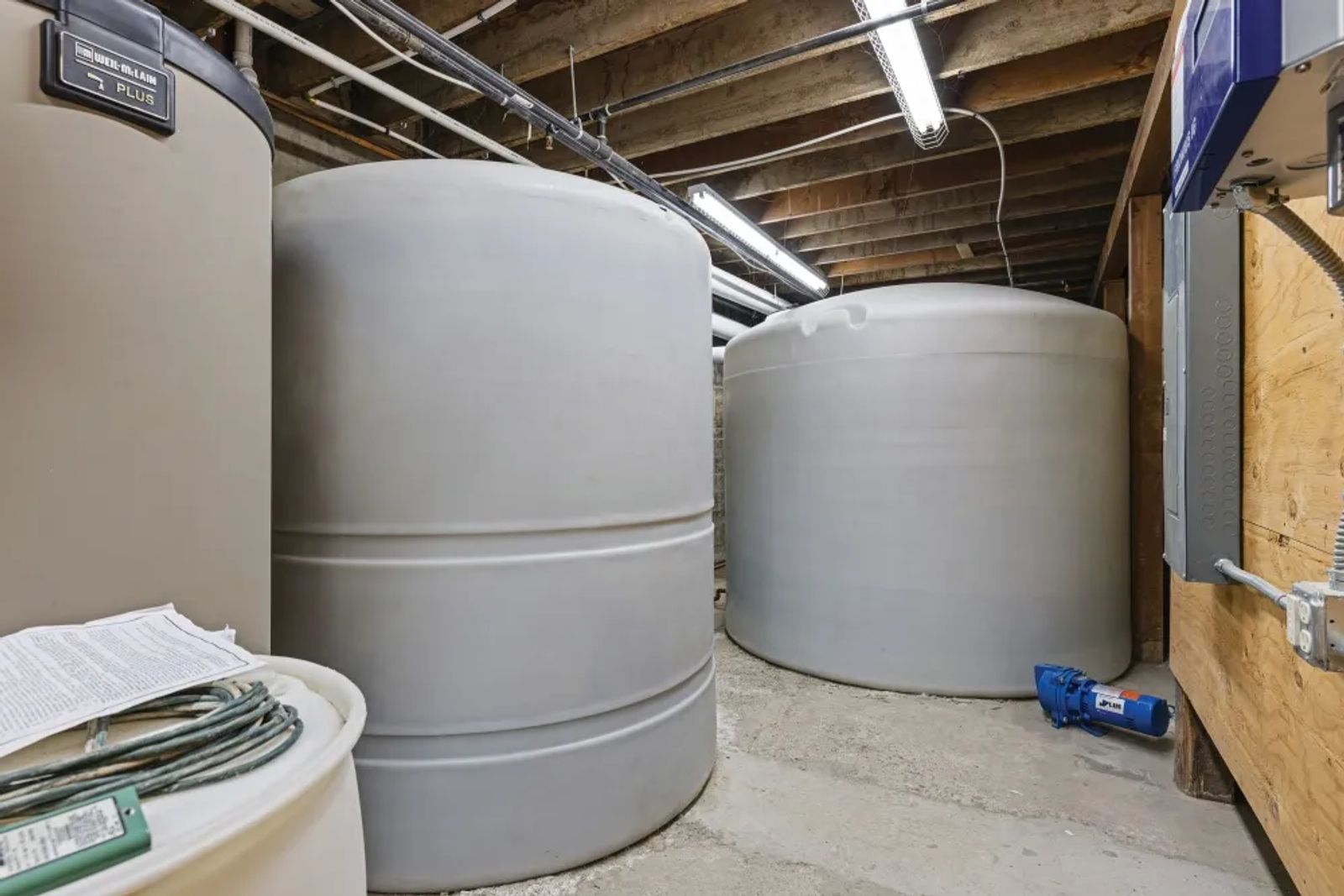 Photo by Nathan Satran
Clean Energy- Windows were rebuilt with insulated glazing, and some walls and the roof were insulated. 2. Radiant floor heating and cooling, Energy Star labeled appliances and ceiling fans, lighting sensors to shut off lights in the second-floor hallway during the day. 3. Solar electric and solar hot water panels are located on the roof.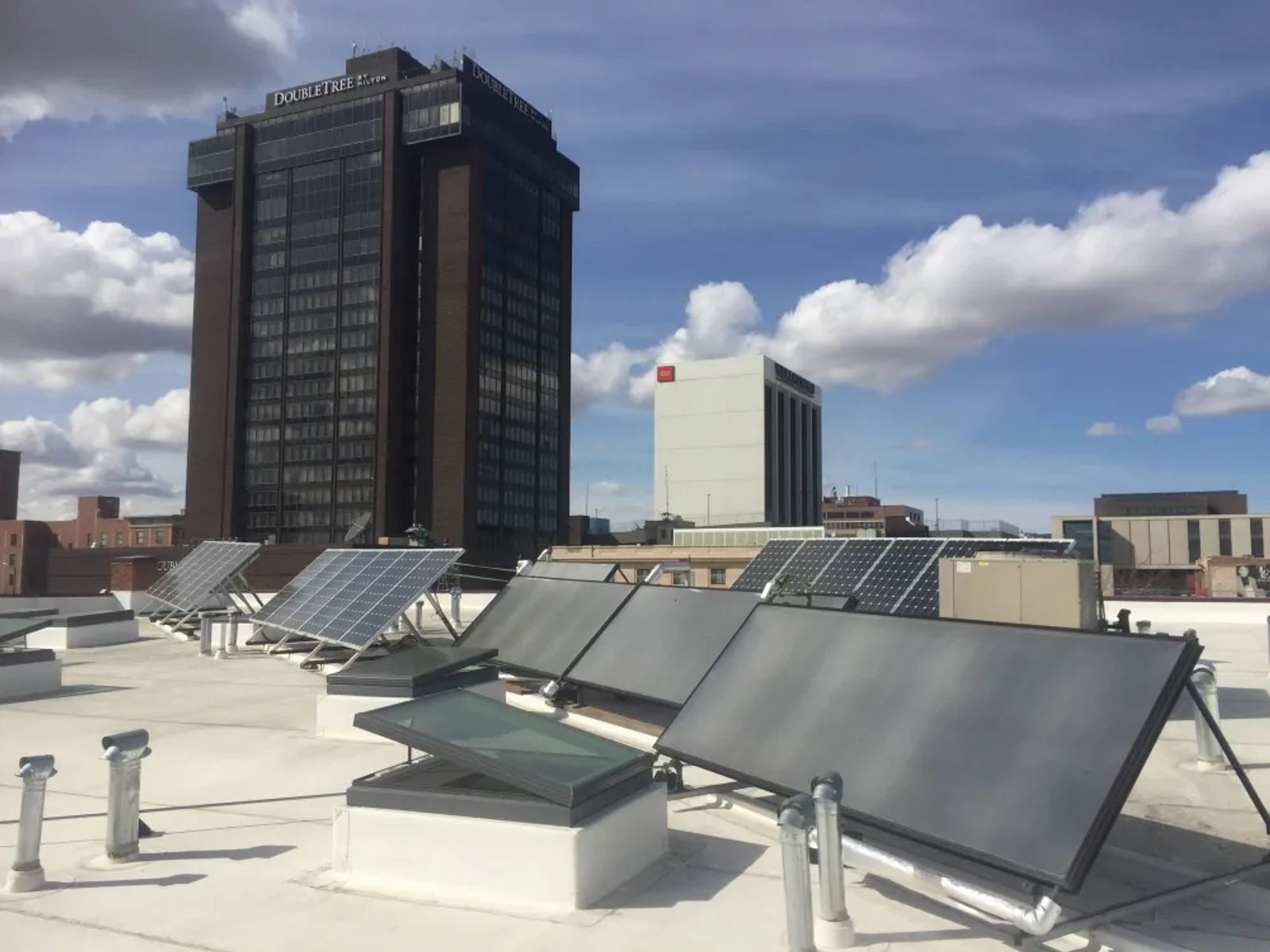 Green Materials & Waste Diversion- Concrete rubble on-site was reused as fill, and old wood flooring was reused for the second-floor halls. Concrete rubble, steel, plastics, and cardboard packaging were recycled, and wood and drywall scraps were composted. The result was a total of 126 tons being diverted from the landfill during the Tracy Loft renovation. 47% was reused at Tracy Lofts, 16% was composted,12% was recycled, and only 25% of the waste ended up in the landfill.
Experiencing Tracy Lofts Firsthand
A couple of the loft apartments are Airbnb properties leased by local entrepreneur Russ Palmer. Russ approached Randy with the idea to lease a couple of the Tracy Loft units for use as unique vacation properties in the heart of downtown Billings, and the rest, as they say, is history.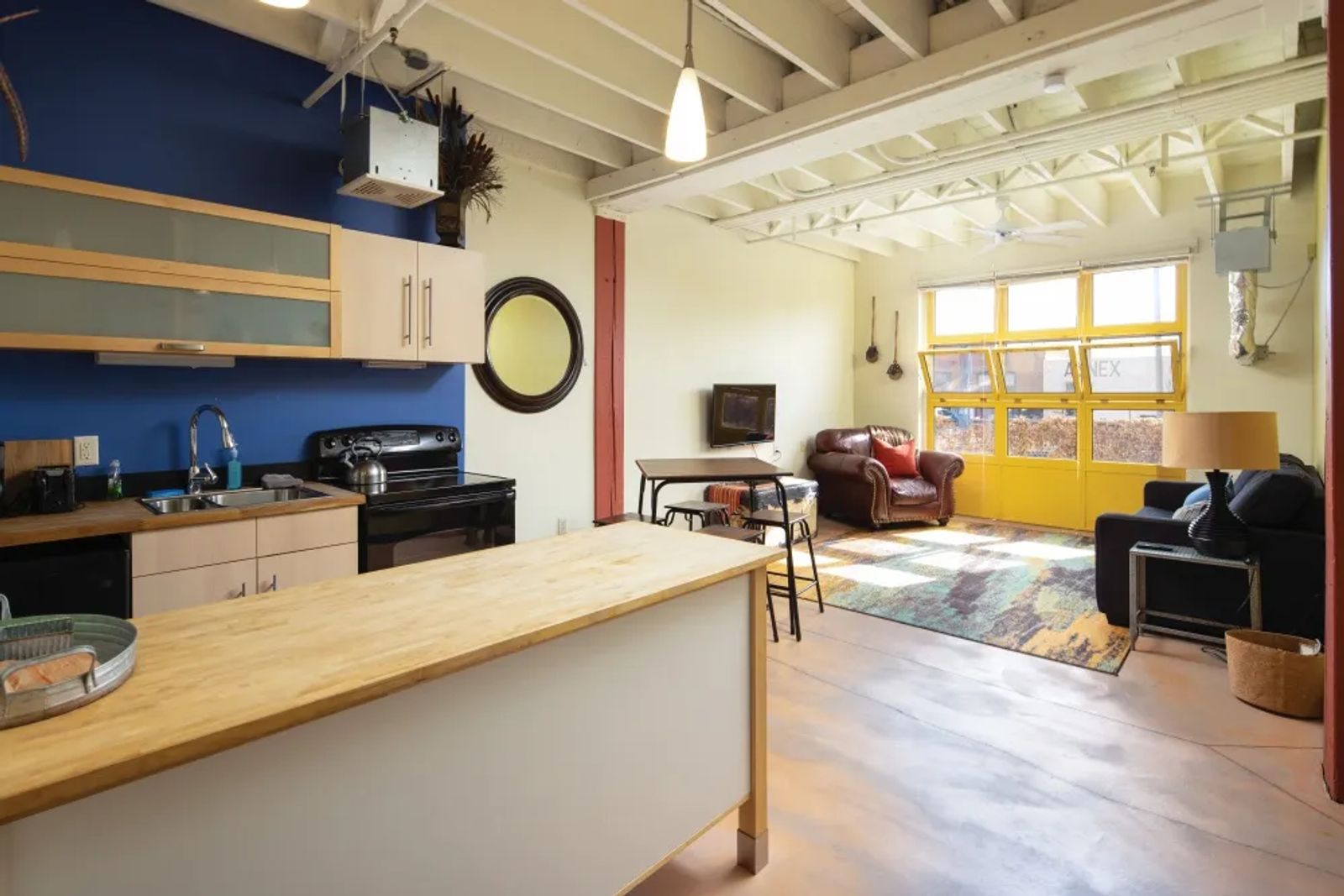 photo by Nathan Satran
When stepping inside the Tracy Loft Airbnb apartment hosted by Russ and his wife Cynthia, you're immediately greeted by a bright and beautiful space flooded with natural lighting and loads of historic charm and character.
The comfortable and thoughtful accommodations make for a wonderful guest experience. Visitors will experience downtown Billings (past and present) firsthand. One surprising characteristic is how quiet the apartments are inside. Even as a train rolls by, amongst chatter, one could easily miss the sound. This is a testament to the well-insulted nature of this LEED building.
Getting to Know Airbnb Hosts Russ and Cynthia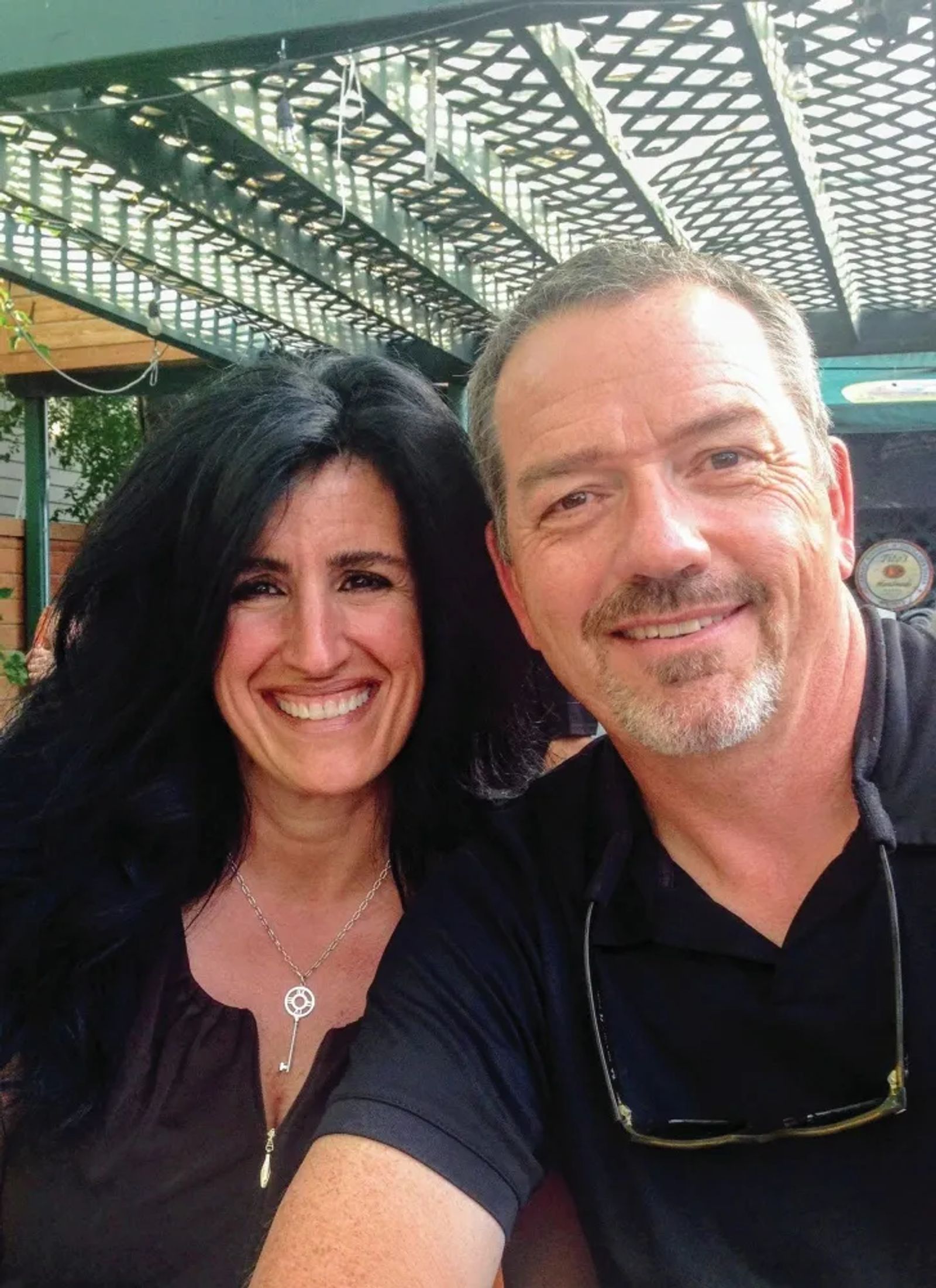 As a fifth-generation Montanan, Russ brings a local's perspective to all who travel through our neck of the woods. Russ and his wife Cynthia fell in love with the notion of hosting people in their space after traveling and experiencing several different Airbnb properties together. In doing so, the couple discovered the things that truly make the experience for guests. Much of their insight for creating incredible guest experiences has come from suggestions from the worldwide travelers they've hosted in their several properties around the area. The conversations they have had with guests have been the inspiration behind Russ's podcast, Front Porch Perspective (frontporchperspective.co); borne from the lie that we are a divided country, Russ says, "People aren't as hostile towards new ideas and opinions as it might appear. In fact, we're mostly the same." His discovery has resulted from many real and raw conversations with guests over a beer on the patio.
Green Space for All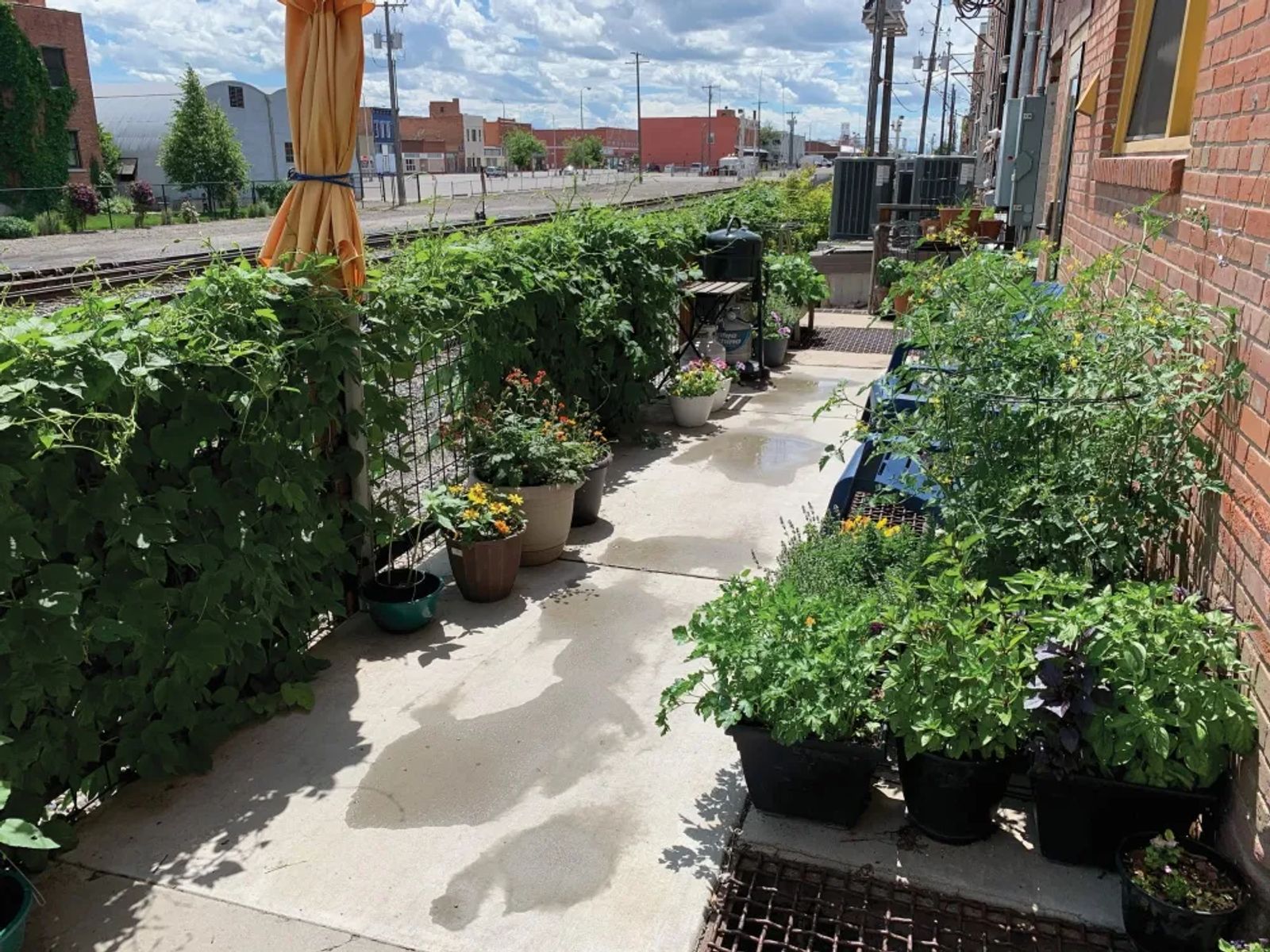 The shared Tracy Loft patio space has become a relaxing garden space
The shared Tracy Loft patio space has become a lush garden area for relaxation and a unique experience of watching the trains roll by on a summer afternoon. The garden is planted and maintained by several Tracy residents, and the yield is nothing short of remarkable.
Originally printed in the April 2021 issue of Simply Local Magazine
Never miss an issue, check out SLM's digital editions here!