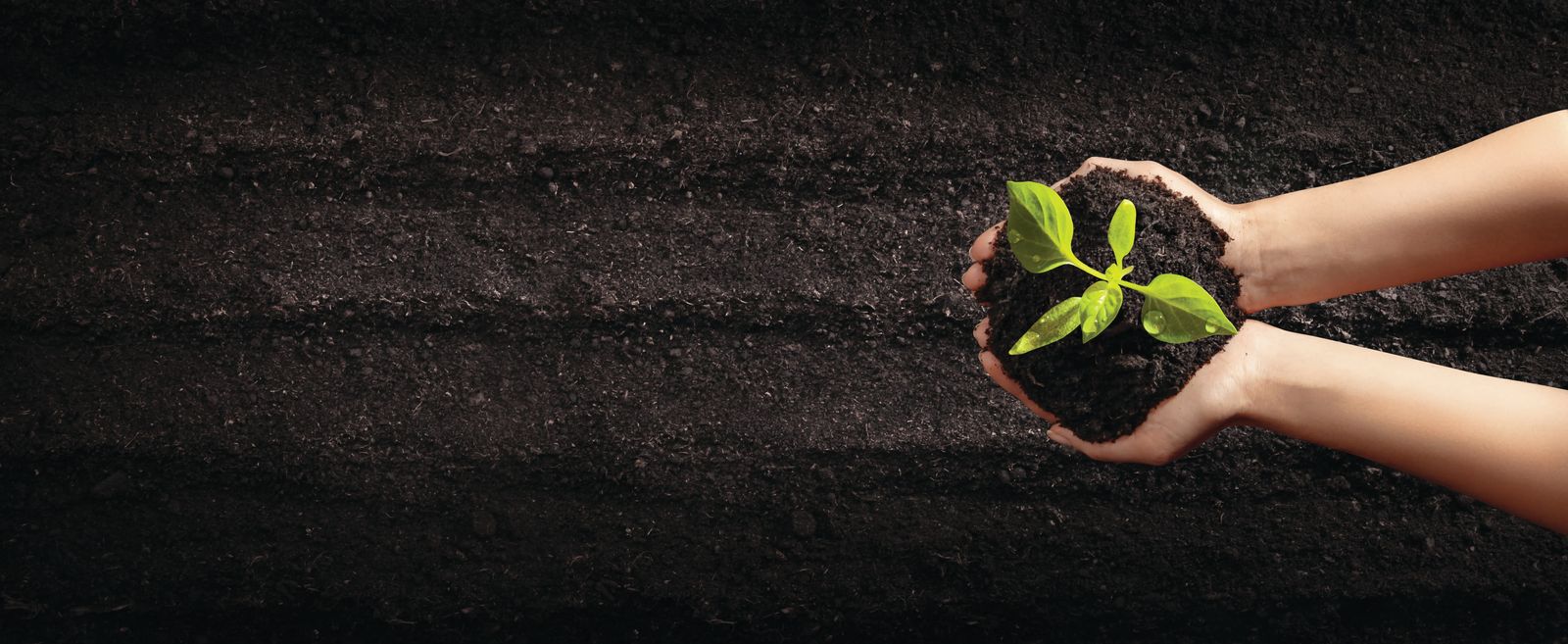 Reducing Our Carbon Footprint at the Local and Individual Level
April 1, 2020 | by ashlynn reynolds-dyk
Never doubt that a small group of thoughtful, committed citizens can change the world; indeed, it is the only thing that ever has. -Margaret Mead
As an important national election approaches, it seems all too easy to forget that we are not just a nation of united people, but also, a world of people who share at least one thing in common. Wendell Berry's famous quote says, "The Earth is what we all have in common." Let that sink in - could this be any truer? More importantly, could this be any more noteworthy?
With spring approaching, we think about clearing out or getting rid of the old. As we do this, we might ask ourselves what can be reused or recycled. Additionally, as we look forward to the spring blossoms on trees and new foliage, we might seek ways to introduce more green into our environment, because it is more than aesthetic. It is a global and local responsibility.
There are many global, national, and statewide efforts underway to create a more sustainable environment. Fortunately, Billings continues to make great efforts in this direction. Some of our local green efforts include various recycling programs and green spaces:
Trash into Trees: The Billings Parks and Recreation website states that since 1980, almost 4 million pounds of newspapers and 68 tons of aluminum cans have been recycled through this program. The Trash into Trees recycling program lets you recycle newspapers and aluminum cans to provide the funding needed to buy trees for our city parks (bonus: this means we can allot tax dollars toward other vital programs that do not have the same kind of funding). It is easy to participate in Trash into Trees: Simply, bring your items for recycling (visit Billings Parks and Recreation's website for specifics on what is accepted). There are four permanent recycling bins available for year-round use. Bins are located at:
o Rose Park – off 22nd Street West; near the ball fields
o Veterans Park - 13th Street West; north parking lot, south of the Rimrock School parking lot
o Lowe's Home Improvement Store - 2717 King Avenue West; parking lot
o Castle Rock Park - in the Heights off of West Wicks Lane and Nutter Boulevard
Other Recycling Programs: Many grocery stores have drop-off recycling bins you can use at no charge. Earth First Aid Curbside Recycling has many of these bins at various Albertsons locations, but if you want someone to pick up your recycling for you, you can arrange for this service. Earth First Aid Curbside Recycling charges a small monthly fee for a regular pick-up service and accepts newspapers, catalogs, junk mail, and cardboard. They also have a program for plastic bottles, aluminum, steel, and glass. Also notable is that they run biodiesel in their trucks, which they make themselves in their own processor.
o 406.698.0903 | www.earthfirstaid.com
Yellowstone E-Waste Systems: Electronics can be an environmental hazard, and as such, they need to be disposed of properly. Phones, tablets, computers, televisions, etc. can be recycled through Yellowstone E-Waste Systems at no charge. You can drop off electronics to Yellowstone E-Waste Systems at 419 N. 15th Street or to the landfill where they will be picked up (note: Yellowstone E-Waste can also ensure that your data is truly "scrubbed" from the device before recycling).
o 406.861.4920 | www.yellowstoneewaste.coml
Green Spaces and Recreation: Billings offers many parks that include biking and walking trails (Zimmerman Park, Two Moon Park, Riverfront Park, etc.) in addition to pocket parks. Make use of green spaces and care for them whenever possible. Planting and caring for trees, plants, etc. have a variety of benefits (e.g., storing water, providing shade and reducing the effects of heat, etc.), which of course, includes removing carbon from the environment, reducing the greenhouse effect.
When thinking about your carbon footprint, I suggest considering two significant things: First, is waste. How can you reduce it, and how can you reuse or recycle it? Second, what are you doing to introduce green into the environment? Certainly, there is a whole lot more to this conversation, but these are two major considerations that can make the task of reducing your carbon footprint less overwhelming.
Here are a few simple steps you can take to get started reducing your carbon footprint, living green, and being a better steward of our environment:
Use reusable products: this includes water bottles (as opposed to buying bottled water), shopping bags (as opposed to the plastic and even the paper bags at the grocery store), etc.
Energy-efficient appliances: if you haven't already, you can begin the process of converting to an energy-efficient home - you don't have to get a home whose sole source of energy is solar-powered (although that would be awesome!). In fact, one of the easiest places to start is with your light bulbs, then easing into the dishwasher, refrigerator, dryer, etc.
o Regarding the washing machine and dryer—use cold water as opposed to hot and hang-dry your clothing or linens as much as possible.
Plant a garden and/or trees: this can be a fun family project and offers a host of built-in lessons for children about responsibility (environmental and individual), horticulture, and so much more.
Buy locally (food, clothing, everything): don't get me wrong, I love the 2-day Amazon Prime delivery, but it isn't the best choice when you think about environmental responsibility.
Get a green yard waste bin: if you do not already have one of these, you can call the City of Billings 406.657.8260, and they will provide you with one of these free of charge. Yard waste collection lasts from the first full week of April until the last full week of November.
Walk, bike, or rideshare whenever possible and avoid driving large, gas-guzzling vehicles for only one person.
Be a mindful recycler: when you do recycle, read what is accepted and what is not. Do a good job separating and sometimes rinsing products to conserve valuable time, energy, and resources.
Originally printed in the April 2020 issue of Simply Local Magazine
Never miss an issue, check out SLM's digital editions here!