Just the Girls: A Holiday Tradition
December 2021
article & photos by lovely hitchcock
As traditions are handed down from one generation to the next, they play an important role in bringing us together, and providing us with precious memories that last a lifetime. We often associate these customs with our families, but sometimes we find ourselves folded into someone else's traditions.
It was a decade or so ago when I worked with Lori Kraft at a lovely boutique called Raffia. Each year, Lori and her sister, Lynda, would designate a day to present the store's Christmas debut, traditionally right after Thanksgiving. I always knew that since their boutique looked like it was straight from a magazine holiday layout, their own homes had to be striking during Christmastime!
I wasn't surprised, then, to be immediately greeted by the spirit of the holidays when I stepped through the front door of Lori's home. She and her family had spent decades in this house creating a vast collection of memories and traditions. Her mother's tarnished silver bells hung delicately on a rustic wooden ladder, bowls filled with Precious Moments ball ornaments, a full, proud Christmas tree expertly decorated with Old World ornaments, and glittery, adorable Putz houses scattered all about the house! Everywhere I looked, the home simply glowed with the sparkle of those tiny houses, making it impossible to resist as I carefully inspected each one with admiration and curiosity.
The Putz houses rose to fame in the late 1920s through the 1950s. After World War II, the Japanese began to produce incredible Putz house designs. They were the ones who started adding lights in the back of these houses. It is somewhat unfortunate that the original Japanese designer names were not recorded. The name arose from the German-American culture where "putzen" means to groom, clean, or decorate and can literally mean to put. Essentially, this is where we get our modern-day use of the word "putz," as in, "How long are we going to putz around on these houses?"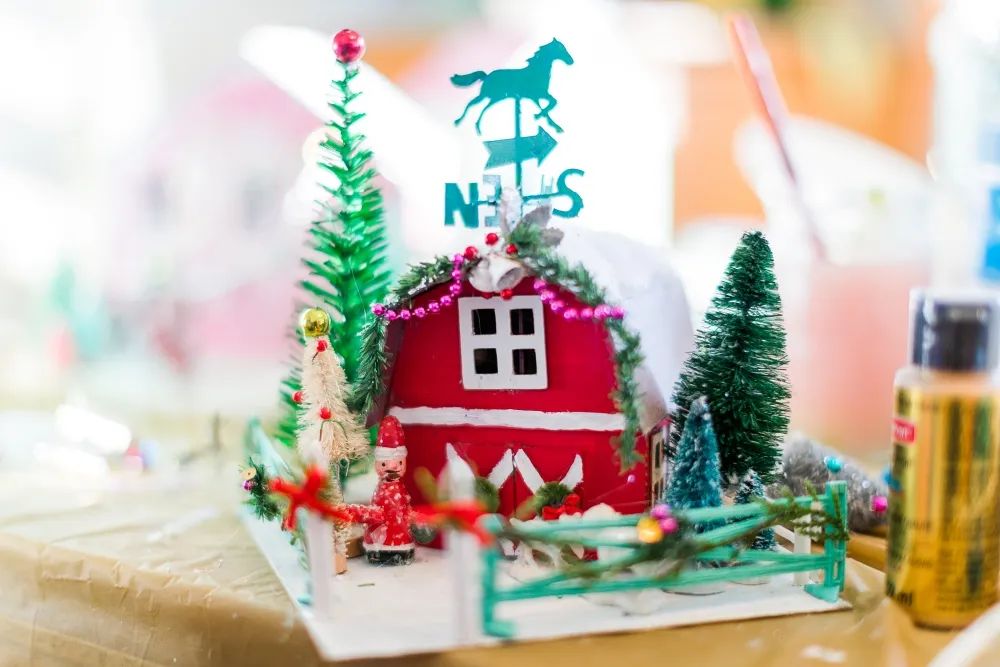 Last year, Lori and Lynda introduced me to the art of designing and decorating delightful, glittered Putz houses through an invite to join their just-us-girls tradition. They spent weeks collecting little bits of this-and-that to create "putz" scenery. Lori told me, "I have collected larger scale Putz houses, and this year we just decided to recreate them." Their tradition, complete with glitter, glitter, and more glitter, crafter's paint, and the house, has been going for about six years now!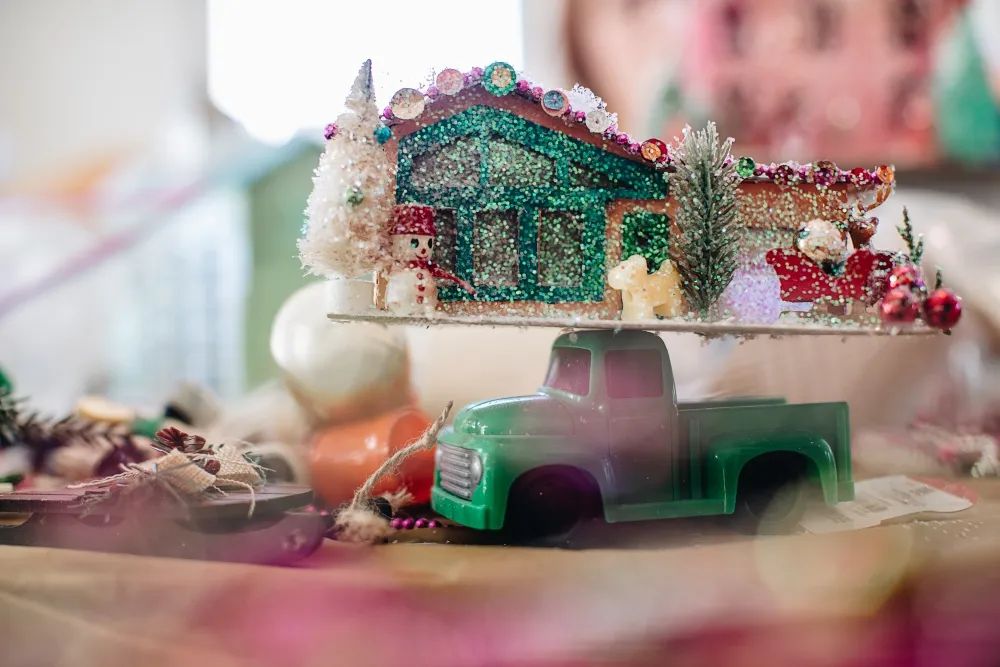 You can build your own house if you choose, and there are lots of samples on the Internet made from cereal boxes. "We just save junk all year long, and whenever we see something, we throw it into a box for the project." Lori's tip- "You don't shy on the glitter. The glitter changes everything. It's magic!" It was indeed. I never truly understood the glitter until I vigorously sprinkled a generous helping on my little scene and watched it come to life.
"It is just a fun day for the four of us to spend together, nothing really more than that!" Lori beamed. However, as I joined her and the girls again this year, I realized that this tradition of Lori's has become my tradition, as well. So maybe it could be yours, too!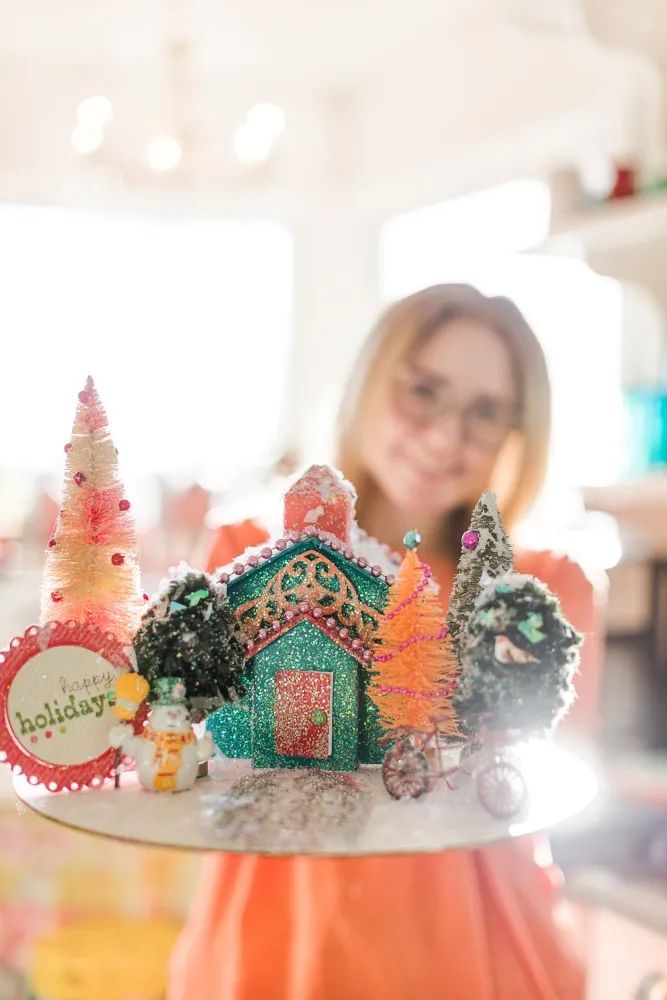 Originally printed in the December 2021 issue of Simply Local Magazine
Never miss an issue, check out SLM's digital editions here!