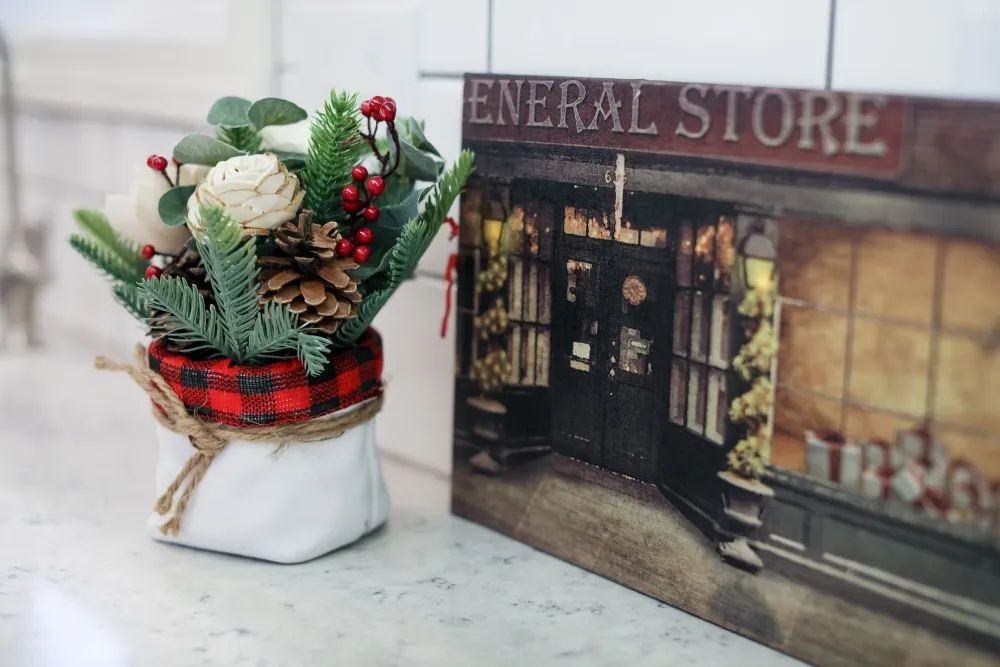 Simple, Seasonal, and Stylish: 5 Festive Ways to Deck the Halls
December 2021
by stephanie toews | photos by lovely hitchcock
When it comes to Christmas décor, it keeps things fun and fresh when you subtly change things up each year. Consider switching up the accent color of your tree, new placement of old decorations, or unexpected pops of Christmas in rooms throughout your home. Check out a few ideas for making the season merry while you deck the halls of your home.
1. Wintry White
Get creative by using vintage (or new) dishes to display holiday touches. Milk glass is a beautiful, inexpensive, and practical item to pick up at thrift stores. Filled with ornaments and accented with bottlebrush trees, these dishes provide the perfect vessel for wintry white wonder.
2. Space-Saving Slim Spruce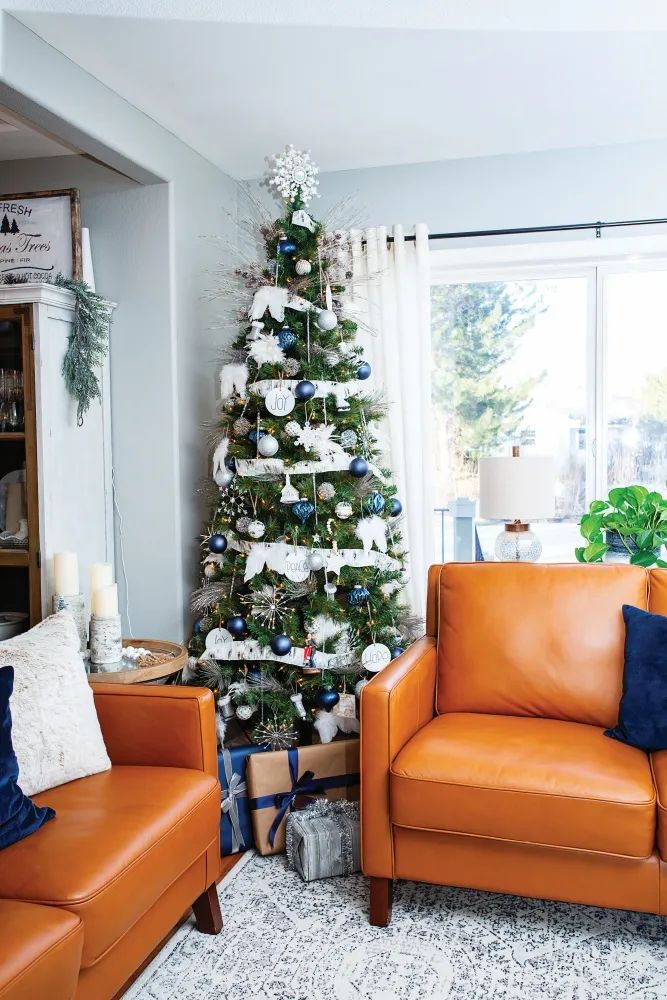 If you prefer not to rearrange (and have to store) your furniture during the holiday season, consider a space-saving slim tree. Tucked into a corner, this small tree creates large impact. *Bonus idea- coordinate the color of your wrapping paper, ornaments, pillows, and accessories to create a cohesive Christmas Backdrop.
3. Instant Christmas Cheer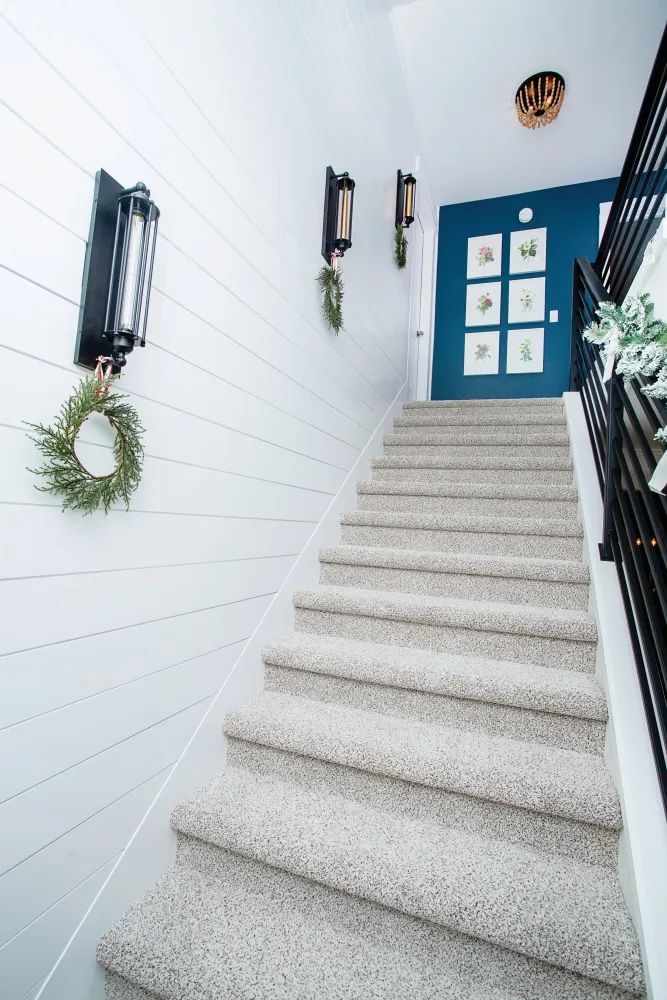 Add instant Christmas cheer to any area in your home. These miniature wreaths hung with ribbon from light fixtures opposite a flocked garland to adorn the railing provide an unexpected touch of holiday cheerfulness to an otherwise overlooked space.
Ordinary ornaments are instantly elevated when placed underneath a glass cloche with miniature lights. Pop them anywhere that you want to create a bit of magic and merriment.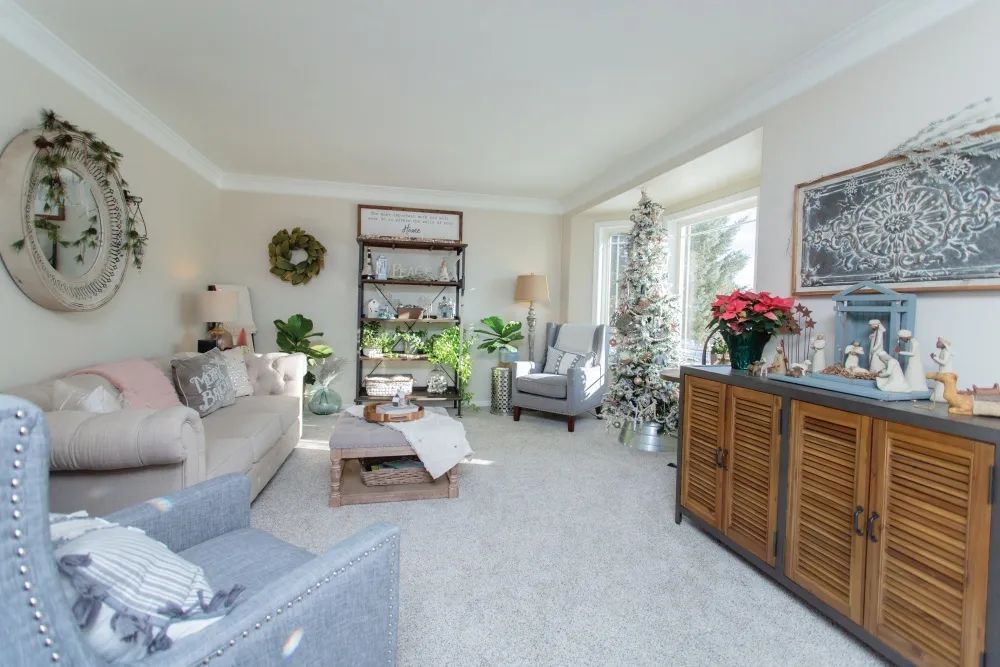 Pop a flocked sprig of holiday greens or garlands above wall art or mirrors for a subtle seasonal enhancement to your everyday décor.
Originally printed in the December 2021 issue of Simply Local Magazine
Never miss an issue, check out SLM's digital editions here!